Prince Harry Addresses Rift Rumors With Prince William
Prince Harry Addresses Rumors of a Rift Between Him and William: "Inevitably Stuff Happens"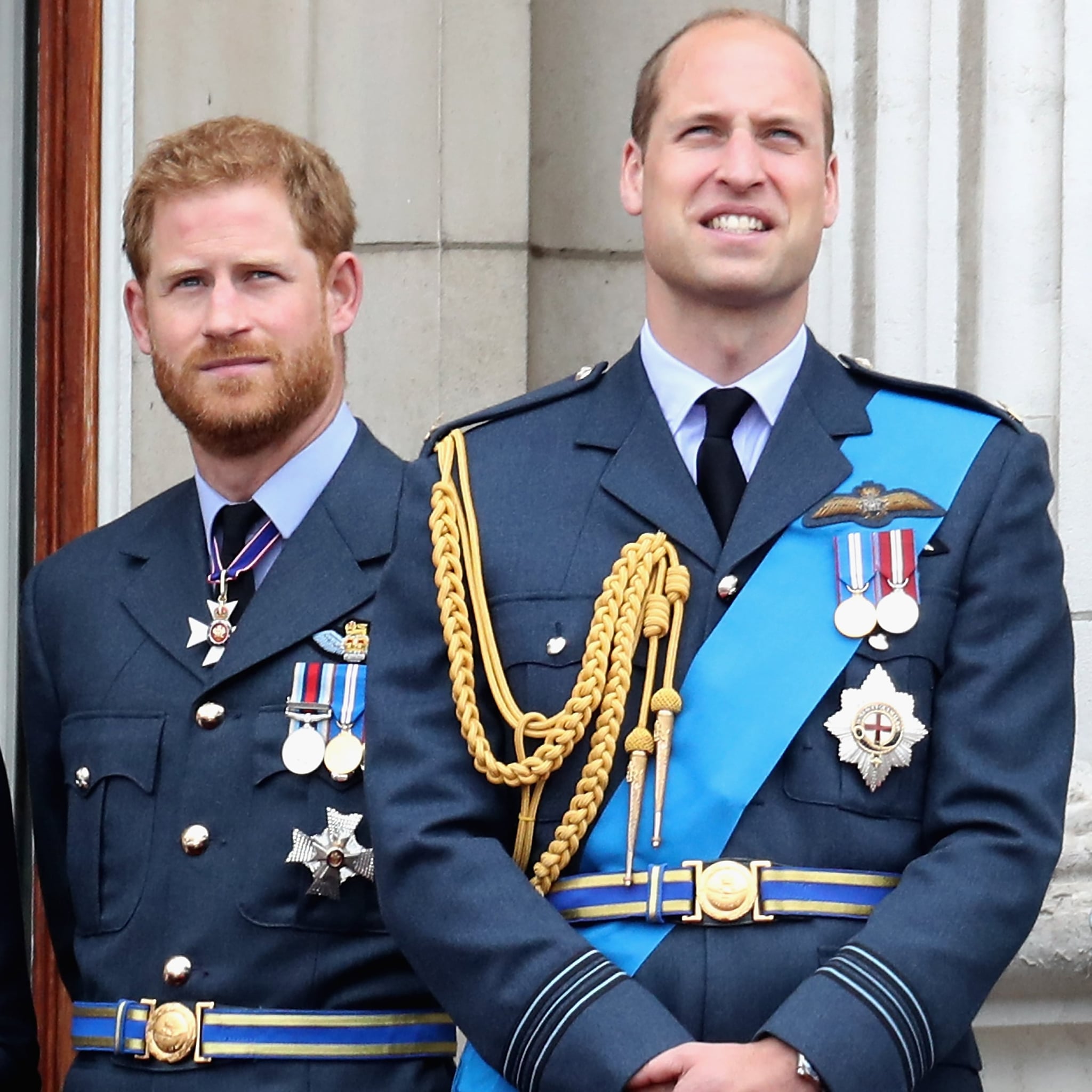 There were a lot of revelations in the ITV documentary Harry and Meghan: An African Journey, but one of the most surprising was Harry's frank comments about his sometimes strained relationship with his brother, Prince William. When questioned by Tom Bradby about his relationship with William, Harry laughed before confessing, "Part of this role and part of this job and this family being under the pressure that it's under, inevitably stuff happens."
However, he continued, "Look, we're brothers, we'll always be brothers. We're certainly on different paths at the moment but I will always be there for him as I know he'll always be there for me."
VIDEO: Prince Harry on that "rift" with his brother, William: "Inevitably stuff happens" he said. "We are certainly on different paths at the moment but I'll always be there for him".
pic.twitter.com/MouenCO3T4

— Chris Ship (@chrisshipitv) October 20, 2019
Though it's not exactly a secret that the Duke and Duchess of Sussex and the Duke and Duchess of Cambridge have been distancing themselves from each other, splitting their offices to create their own separate charitable foundations in order to focus on their specific areas of interest, up until now they have put up a united front. However, rumors have been rife about a "rift" between the brothers, and some took Harry's comments to be confirmation of this. It's definitely the first time he's spoken openly about the fact he's grown apart from his older brother, explaining, "We don't see each other as much as we used to because we are so busy but I love him dearly."
Addressing the rumors head on, Harry said, "The majority of stuff is created out of nothing, but as brothers you have good days, you have bad days." Anyone with a sibling will undoubtedly recognize that feeling, and as Harry has made clear recently, having it play out on the front pages of newspapers is not easy.
The last time the four were seen together was at a polo match in July, when both Kate and Meghan brought their young children to watch Harry and William play against each other. Kate and Meghan also stepped out at Wimbledon shortly afterwards, but Harry and William have not been seen at an event together without other members of the royal family since October 2018, when they opened the 2018 Illegal Wildlife Trade Conference. This is not necessarily a sign of a "rift": purely that their circumstances mean they rarely attend royal engagements without their wives or children, but it does confirm what Harry said about seeing less of his brother now they are so busy raising their young families and focusing on their own causes. William, as the future heir, has always tended to focus on charities within the UK, while Harry has been open about his strong connection to Africa, and confirmed during the documentary that he and Meghan will continue to put a large focus on their work on the continent in future.