Need a Pick-Me-Up? Read Prince Harry and Meghan Markle's Cutest Quotes About Each Other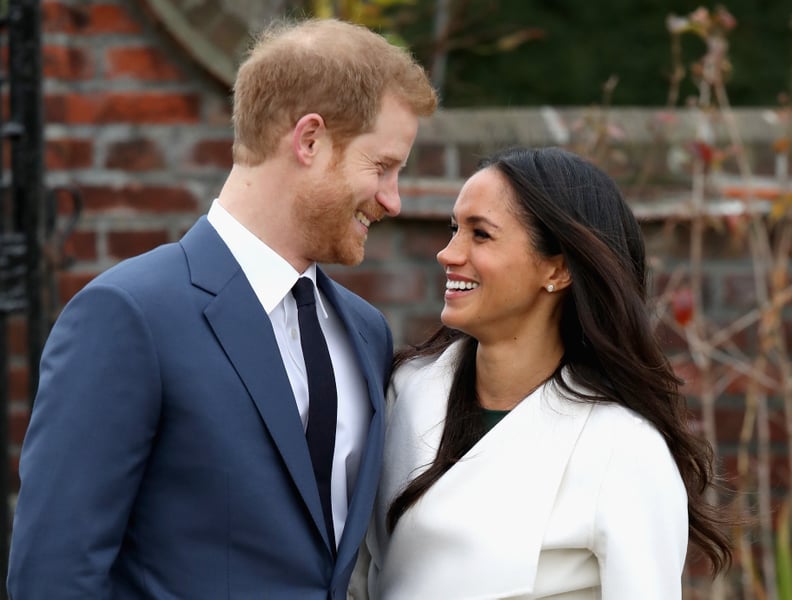 Meghan on their simple relationship status: "We're two people who are really happy and in love."
Meghan on staying true to herself despite the high-profile romance: "We were very quietly dating for about six months before it became news, and I was working during that whole time, and the only thing that changed was people's perception. Nothing about me changed. I'm still the same person that I am, and I've never defined myself by my relationship."
Meghan on dealing with media scrutiny: "It has its challenges, and it comes in waves — some days it can feel more challenging than others. And right out of the gate it was surprising the way things changed. But I still have this support system all around me, and, of course, my boyfriend's support. I don't read any press. I haven't even read press for Suits. The people who are close to me anchor me in knowing who I am. The rest is noise."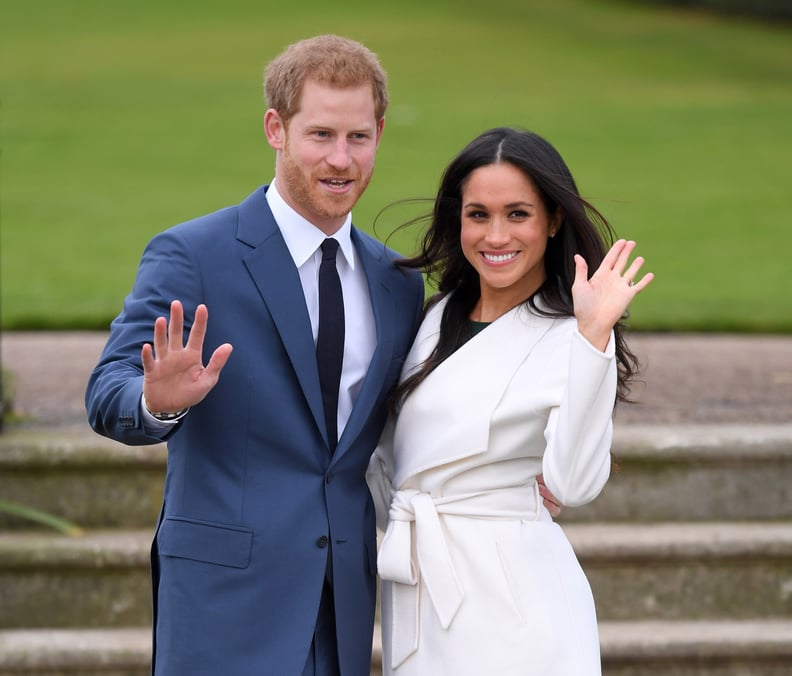 Harry on their romantic-comedy-worthy meeting: "This beautiful woman just literally tripped and fell into my life."
Harry on how he wooed Meghan: "We had two dates in London last July, and it was I think about three, maybe four weeks later that I managed to persuade her to come and join me in Botswana, and we camped out with each other under the stars."
Harry on why he doesn't see their short courtship as an issue: "The fact that I fell in love with Meghan so incredibly quickly is confirmation to me that all the stars are aligned."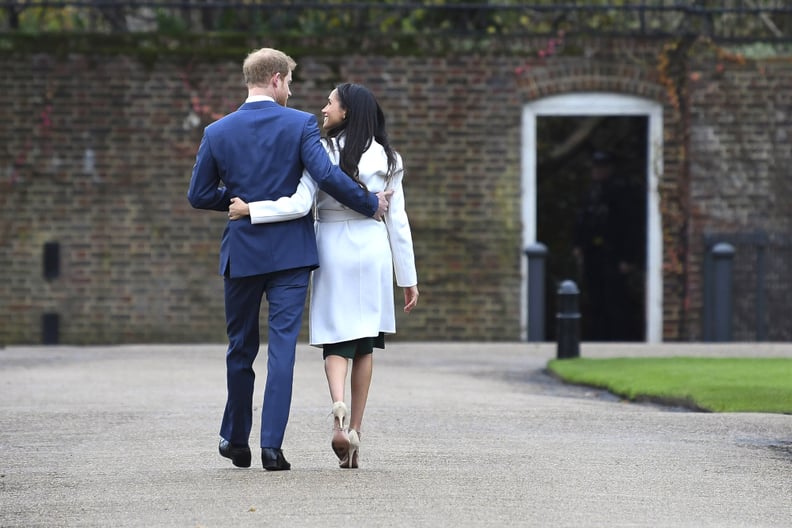 Meghan on Harry's proposal: "It was just an amazing surprise. It was so sweet and natural and very romantic. He got down on one knee . . . As a matter of fact, I could barely let [him] finish proposing, like, 'Can I say yes now?!'"
Meghan on how they met: "It was definitely a set-up, it was a blind date . . . Because I'm from the States, you don't grow up with the same kind of understanding of the royal family, and so while I now understand very clearly there's a global interest there, I didn't know much about him. So the only thing that I had asked her [the mutual friend] was 'Is he nice?' because if he wasn't kind, it didn't seem like it would make sense."
Meghan on how she tunes out critics of their relationship: "Of course it's disheartening. It's a shame that that is the climate in this world, to focus that much on that, to be discriminatory in that sense. I think, you know, at the end of the day, I'm really just proud of who I am and where I've come from and we have never put any focus on that. We've just focused on who we are as a couple. And so when you take all those extra layers away and all of that noise, I think it makes it really easy to just enjoy being together."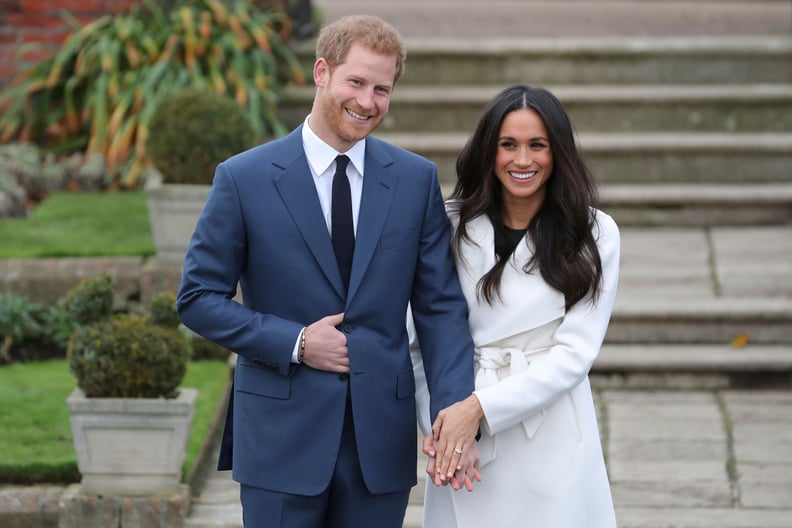 Harry on introducing Meghan to his family: "It was exciting! I'd been seeing her for a period of time when I literally didn't tell anybody at all, and then William was longing to meet her, and so was Catherine. They're our neighbors, so we've managed to get that in quite a few times now . . . Catherine's been absolutely amazing, as has William, as well, you know, a fantastic support."
Harry on the corgis' reaction to her: "The corgis took to [her] straight away . . . I spent the last 33 years being barked at; this one walks in, absolutely nothing!"
Harry on what Princess Diana would think of Meghan: "They'd be thick as thieves, without question. And she would be over the moon, jumping up and down, so excited for me."
Harry on when he knew Meghan was "the one": "The very first time we met."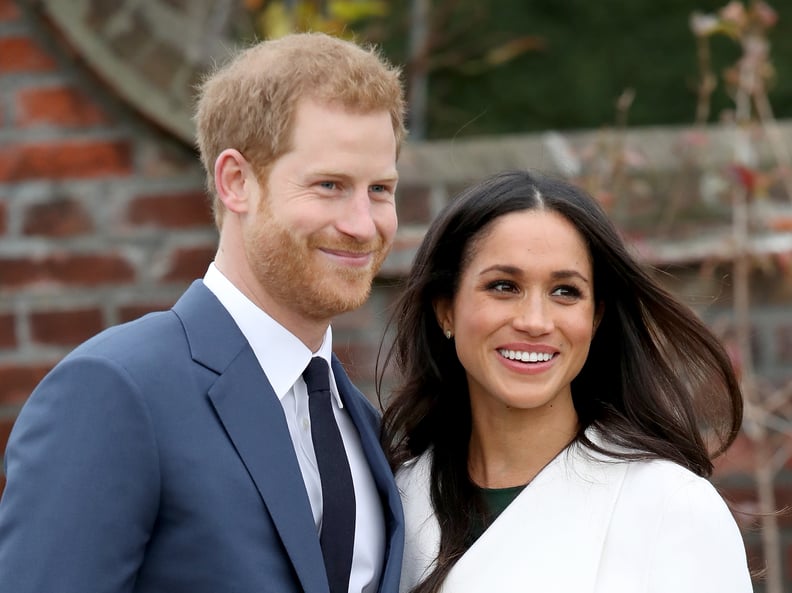 Meghan on the night Harry asked her to marry him: "It was just a cozy night. What were we doing? We were trying to roast a chicken."
Meghan on the first time she met Queen Elizabeth II: "To be able to meet her through his lens, not just with his honor and respect for her as the monarch, but the love that he has for her as his grandmother . . . all of those layers have been so important for me so that when I met her, I had such a deep understanding and of course incredible respect for being able to have that time with her . . . She's an incredible woman."
Meghan on having Princess Diana's diamonds in her engagement ring: "Everything about Harry's thoughtfulness and the inclusion of that, and obviously not being able to meet his mom, it's so important to me to know that she's a part of this with us."