Is Meghan Markle Leaving Suits?
After 7 Seasons, Meghan Markle Is Officially Leaving Suits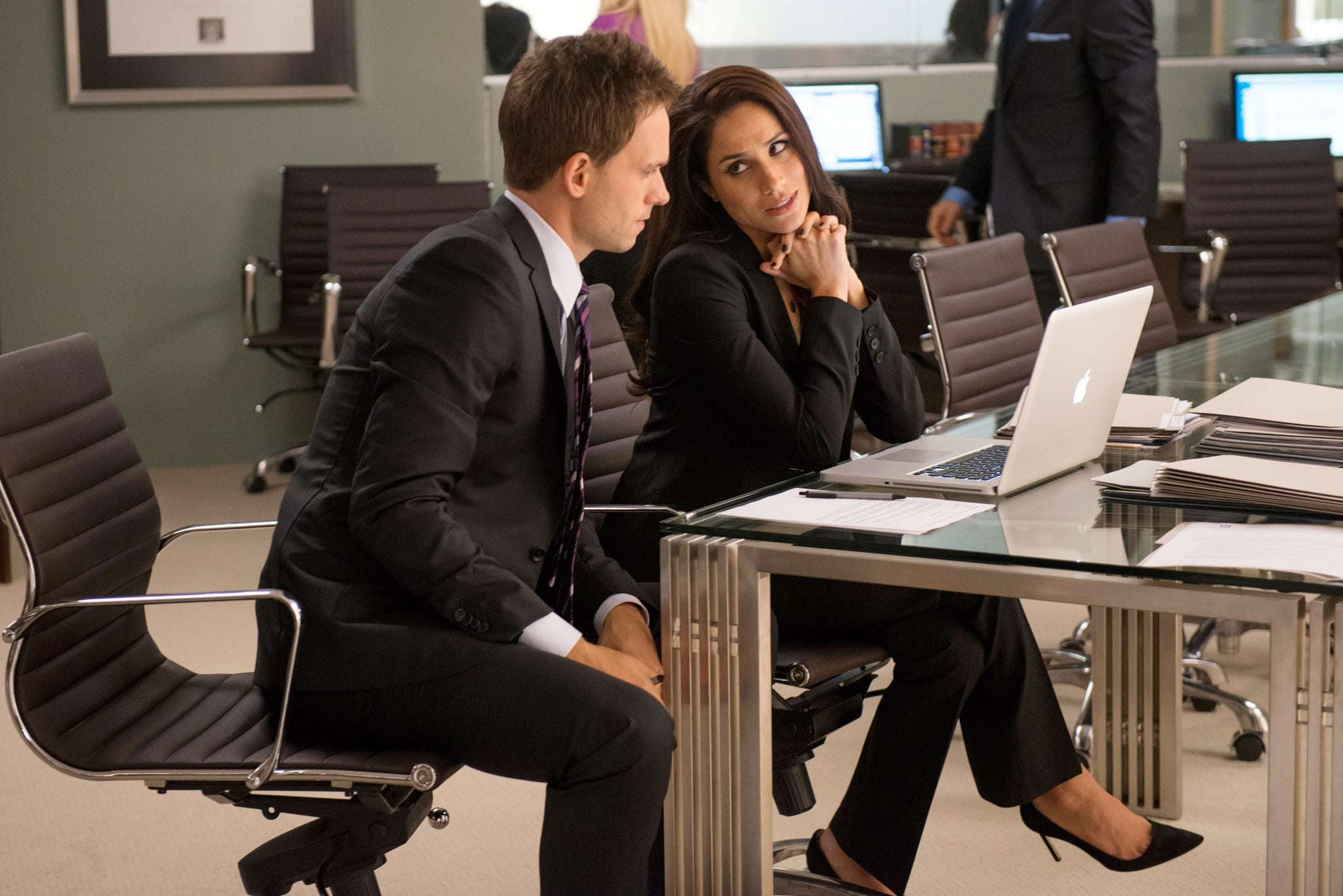 If you ship Rachel and Mike on Suits and are hoping to finally see their postponed wedding, it may go down on the USA drama much sooner than you think. Meghan Markle, who plays Rachel, is officially leaving the TV series after completing season seven, but not before her and Patrick J. Adams's characters tie the knot. Deadline reports that both of the actors' contracts are up, and neither are under obligation to continue the show after the seventh season. Fortunately, Us Weekly also shared news that a wedding scene featuring the two characters was reportedly filmed inside a Toronto hotel, which softens the blow.
Although Adams's fate on the show is still rumored, USA released a heartfelt goodbye to honor Markle's time on the show following the announcement of her exciting engagement to Prince Harry:
"Following the news of Meghan Markle's engagement to Prince Harry, the beloved Suits star will depart from USA's legal drama at the end of season seven, which returns to the network in early 2018. Suits fans have long admired Markle's character Rachel Zane for her tenacity and integrity, rising in the ranks at Pearson Specter Litt from a promising paralegal to a full-fledged lawyer who was part of Harvey's core team. Through the toughest of times -- whether professional or personal -- Rachel has proven to Suitors around the world that it's always worth it to fight for what you believe in and never lose faith in yourself."
It makes sense for both Suits actors to leave the show at this point, for both personal and professional reasons. Adams recently married Pretty Little Liars star Troian Bellisario, with whom he's costarring in the upcoming sci-fi flick, Clara. As for Markle, her high-profile relationship with Prince Harry just got kicked up a notch thanks to their engagement, so her decision to leave the show would align with rumors about how her life would change after joining the royal family. Her lifestyle blog and social media have already been shut down because, after all, being a royal is a full-time job.
Although this is probably the end of Rachel and Mike's Suits relationship, the stars are good friends in real life, so some off-set reunions will likely be in order.