Looking Back at Queen Elizabeth II and Prince Philip's Honeymoon, Nearly 74 Years Later
The Duke of Edinburgh's death this month at the age of 99 brought an end to his remarkably long marriage to Queen Elizabeth II. Nearly 74 years ago, their royal wedding was a national event, a welcome break from the difficult years after World War II. The couple accepted that their big day would be public but hoped what followed — their honeymoon — would be just for them.
Philip and Elizabeth planned multiple weeks away in different parts of Britain and were looking forward to what would essentially be their first extended period alone together. (They did end up having time to themselves but traveled with help; Elizabeth's dresser Bobo MacDonald went along, as did Philip's valet John Dean.) The itinerary included a stay at Broadlands, the Hampshire estate owned by Philip's aunt and uncle Louis and Edwina Mountbatten, followed by a visit to the royal family's Scottish getaway Balmoral, where the newlyweds stayed in a house called Birkhall.
A special and secluded getaway wasn't exactly what was in store for Elizabeth, then a princess, and her new husband, Philip, but their honeymoon did set the tone for what would be a very interesting 73 years together.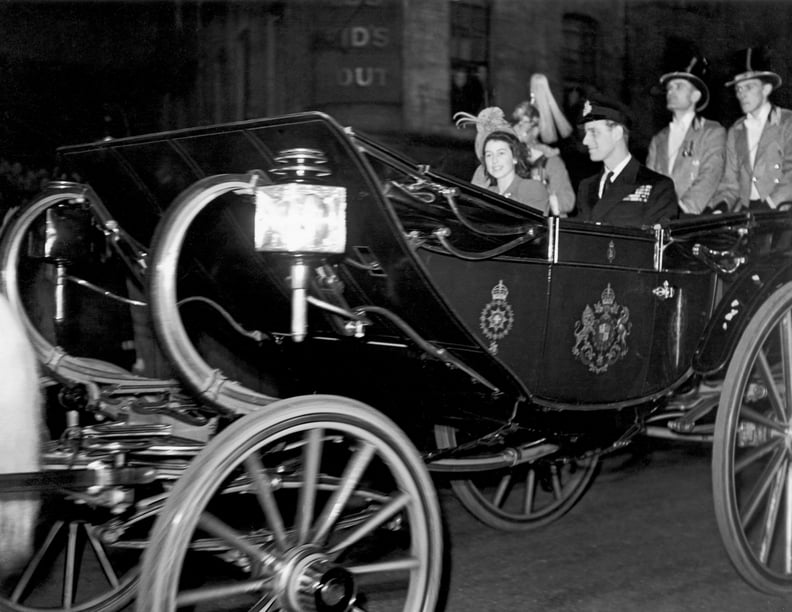 Elizabeth and Philip Leave For Their Honeymoon
A horse-drawn carriage took Elizabeth and Philip from Buckingham Palace, with blankets, hot-water bottles, and Elizabeth's favorite corgi, the improbably named Susan, to keep them warm.
Elizabeth and Philip at Broadlands
Biographer Alden Hatch wrote in The Mountbattens that the couple, with the bride's 15 suitcases and the groom's two, spent their first few days as husband and wife based in a Broadlands suite "decorated in white and pale gray with delicate eighteenth-century furniture and Dali sketches on the walls."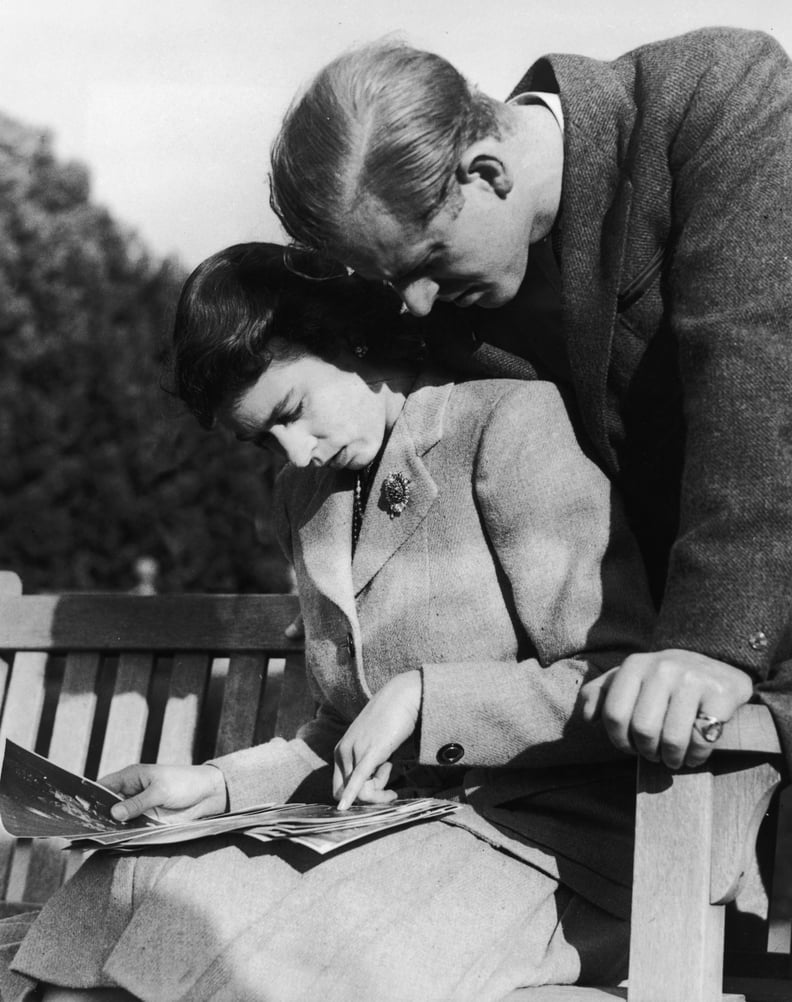 Elizabeth and Philip Make the Best of It at Broadlands
Broadlands, despite the anticipation, was not to be the highlight of their honeymoon. There ended up being way too many people who wanted a glimpse of the couple, whether it was the locals or press who'd traveled to cover the honeymoon.
Philip, Elizabeth, and Their Dog Susan
"Their supposed haven was besieged by incessant telephone calls and, whenever he and Elizabeth ventured out for a walk or ride, they had to evade sightseers and reporters who hung like monkeys in the trees or hid in the long grass to spy on them," Philip Eade wrote in Prince Philip. The royals agreed to one staged photo session with the press, including this shot with Susan.
The Royals Mobbed at Romsey Abbey
Things became really uncomfortable during a Sunday church service, when 10,000 people gathered to see the couple. Some climbed atop whatever they could find in order to see into the chapel windows.
Alden Hatch put it simply: "Philip got more and more annoyed. One day when they were out shooting pheasants it took all his self-control not to add two photographers in a tree to his bag."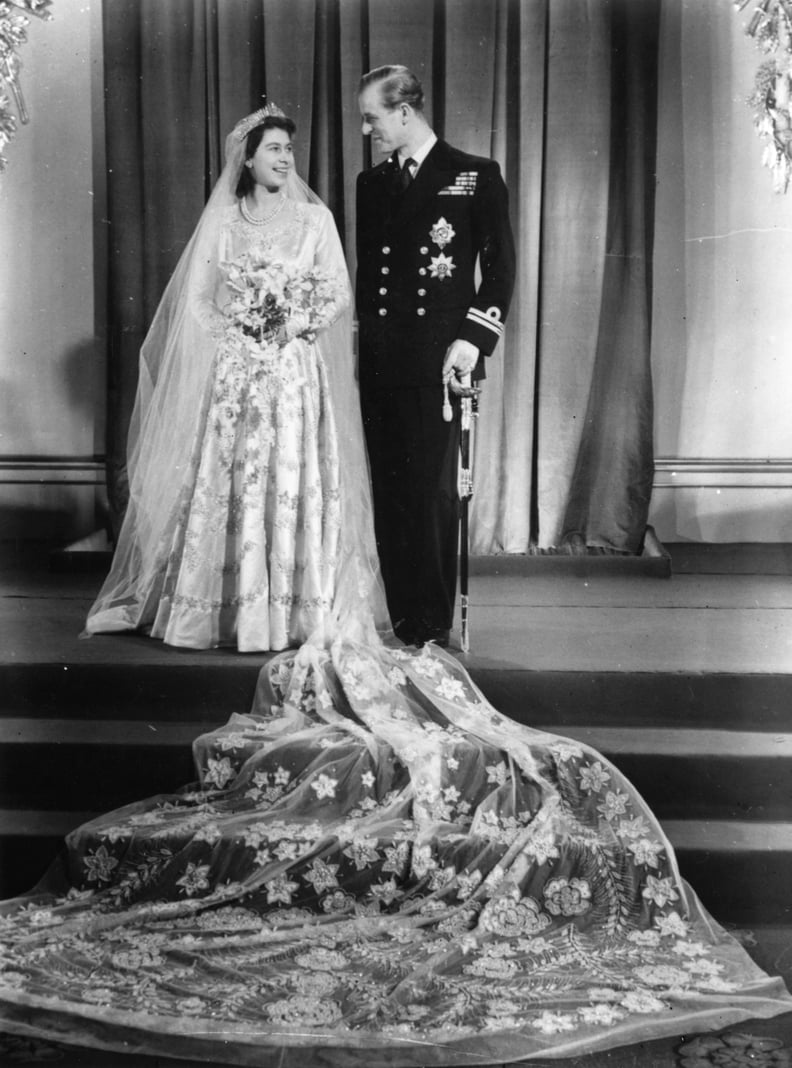 Elizabeth and Philip Redo Their Wedding Photos
So the couple packed up and moved on. They wanted to leave prying eyes behind but also had to take care of an unusual to-do — a wedding photo reshoot — in London.
At some point during their wedding, Elizabeth's bouquet was lost. A replica was made in the middle of their honeymoon for a new set of photos featuring Elizabeth, Philip, and a bouquet, which now exist in contrast to the wedding photos of the couple, their bridal party, and no flowers in the bride's hands.
The couple stayed at Buckingham Palace during this quick stop. And it was during this stay that Elizabeth confided to her loved ones that she and Philip had already added to their little family; her governess Marion Crawford wrote in The Little Princesses that Elizabeth and Philip had gotten another dog!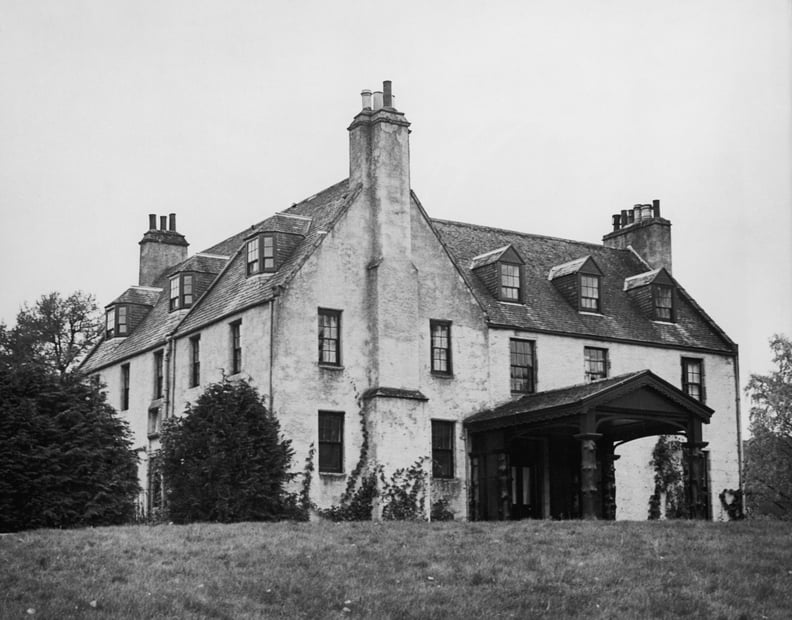 Birkhall in Scotland
Finally, the couple went to Scotland. According to Marion Crawford, "It was up at the quiet little house Birkhall that their real honeymoon began. . . The wide moors took them to their hearts. The country folk, with traditional Scottish courtesy, left them alone."
Philip and Elizabeth began to enjoy themselves, despite a snowy and cold Scottish December. The weather still permitted outdoor fun, which Elizabeth touched on in a letter to a cousin. It's not everyone's idea of romance, but Elizabeth recalled feeling "like a female Russian commando leader followed by her faithful cut-throats, all armed to the teeth with rifles" while out hunting deer.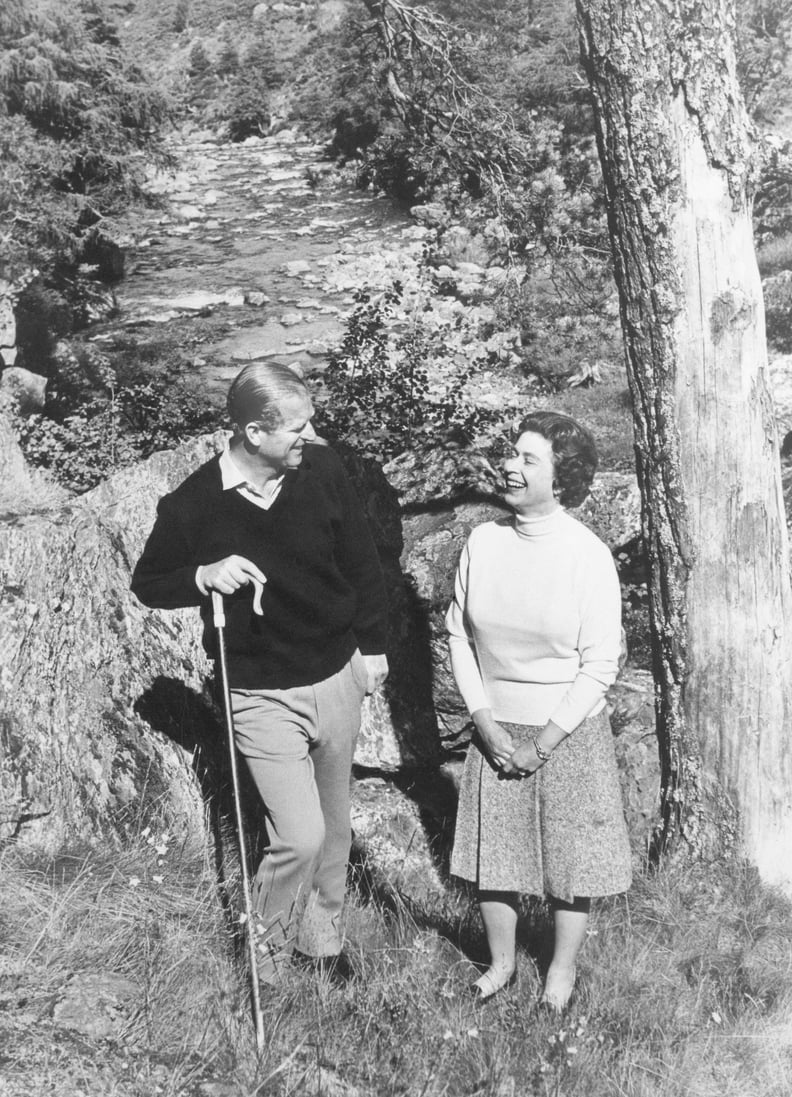 Relaxed at Birkhall
Both Elizabeth and Philip shared their happiness in letters written from Birkhall, excerpted in William Shawcross's Counting One's Blessings: The Selected Letters of Queen Elizabeth the Queen Mother. Elizabeth wrote to her mother, "It's so lovely and peaceful just now — Philip is reading full length on the sofa, Susan is stretched out by the fire, Rummy [presumably their new dog] is fast asleep in his box beside the fire. . . It's heaven up here!"
Philip wrote an unusually sentimental note to his new mother-in-law about "Lilibet," the family's nickname for Elizabeth. He wrote, "Lilibet is the only 'thing' in this world which is absolutely real to me. . . Cherish Lilibet? I wonder if that word is enough to express what is in me."
(The couple returned to Birkhall in 1972 to take their 25th anniversary portrait!)
Elizabeth and Philip Return to Broadlands
And so began what would be the longest royal marriage in Britain's history, a unique and solid union that lasted until Philip's death this month.
Broadlands, though it wasn't the easiest start to their honeymoon, was still a special destination. Elizabeth and Philip returned in 2007 to mark their 60th anniversary, taking pictures together in the same place as in 1947.