Ruby Rose Interview About The Doorman
Ruby Rose on Filming The Doorman and the Show She's Currently Rewatching on Netflix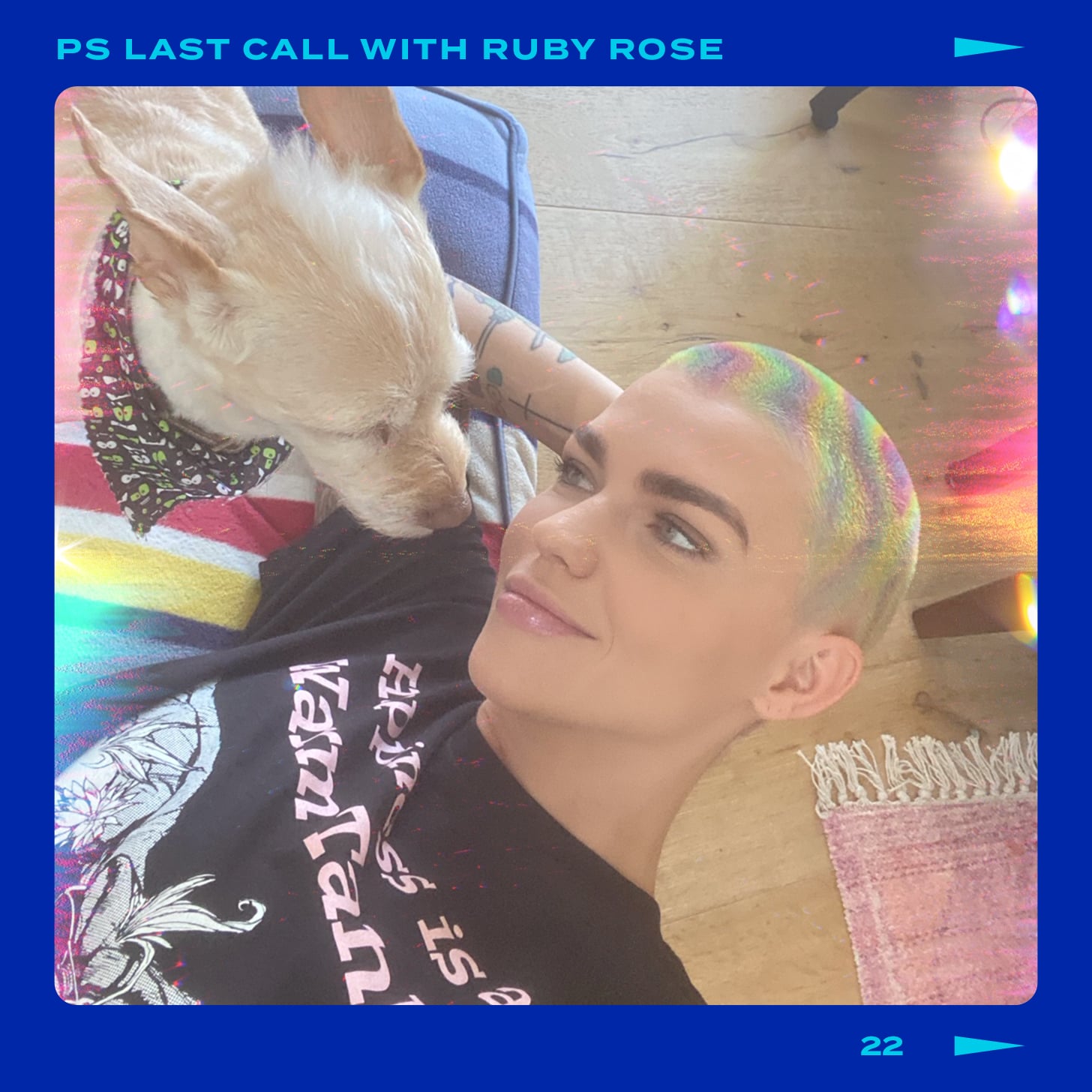 In our Q&A series Last Call, we get down to the bottom of every last thing with some of our favorite celebs — from the last thing they texted to the last thing they binge-watched. This week, actress Ruby Rose takes our call.
Ruby Rose rose to fame with her role on Netflix's Orange Is the New Black, and has been booked and busy ever since. As of late, the 34-year-old actress has turned her attention to action films like XXX: Return of Xander Cage and John Wick: Chapter 2, but she did show her funny (and musical) side with her role in Pitch Perfect 3. Her latest film, The Doorman, goes back to her action roots as she plays a former Marine turned doorman who will stop at nothing to protect the residents in her building when mercenaries show up to steal priceless art from the building's walls.
In honor of her new film, which was released On Demand on Oct. 9, we chatted with Rose to talk about everything from the bittersweet last day on set to the show she's currently rewatching on Netflix. Read what else she had to say ahead!
Last day on set of The Doorman?
It was a great because we'd finished, but it was sad because when you do a film with people, you create a family, and then you instantly miss them.
Last thing you texted?
I texted a Bitmoji to a friend.
Last thing you watched on Netflix?
Grey's Anatomy, even though I've watched it about 20 times.
Last thing you ordered online?
Food.
Last thing you do before going to bed?
I put all my dogs in bed because one of them can't walk. So I situate the dogs and then try to find a spare spot.
Last photo on your camera roll?
It's my dogs.
Last gift you received?
Flowers.
Last workout?
Oh, it's been a couple of days. Pilates.
Last great fashion purchase?
It has been a long time since I've had made any fashion purchases. I got no where to be, nowhere to look good, and no reason to spend money right now.
Last book you read?
I reread The Artist's Way. It's a great book.
Last song or album you listened to?
"Nothing Compares 2 U" by Sinéad O'Connor.
Last time you got dressed up?
Today. This was the first time I've been dressed up.
Image Source: Ruby Rose