"RuPaul's Secret Celebrity Drag Race" invites celebrities to compete in drag without revealing their identities — which, of course, makes for a lot of fan speculation as to who's who. Now, the wait is over, as the contestants of season two all shared their identities on the sixth episode, which aired on Sept. 16.
"RuPaul's Secret Celebrity Drag Race" is a spinoff of "RuPaul's Drag Race," which has currently run for 14 seasons, not including six "All Star" seasons. In the first season, each episode involved a competition between three different contestants competing in various "Drag Race" challenges. Season one's winners were Jordan Connor, Vanessa Williams, Matt Iseman, Alex Newell, Dustin Milligan, and Hayley Kiyoko. Meanwhile, Jermaine Fowler, Nico Tortorella, Loni Love, Tami Roman, Madison Beer, and Phoebe Robinson were runners-up.
Season two was a season-length competition that featured nine celebrities, and it centered on lip-sync performances. So far, it has seen the elimination of "Glee" star Jenna Ushkowitz, Thom Filicia, Taylor Dayne, Loretta Devine, and "Mean Girls" star Daniel Franzese in the initial episodes.
Ahead, read on to discover the identities of the finalists of "RuPaul's Secret Celebrity Drag Race" season two.
01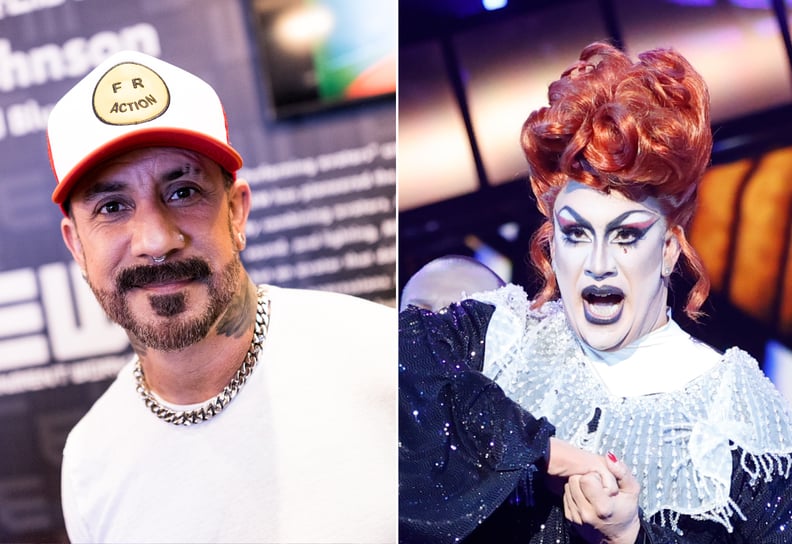 AJ McLean
Backstreet Boy AJ McLean is the star behind Poppy Love. The 44-year-old celebrated his successful run on Twitter, writing, "The secrets finally out, ha! Thank you so much to @RuPaulsDragRace for letting me be my most glamorous self, I had the time of my life being Poppy Love!!"
McLean, who appeared on "Dancing With the Stars" in 2020, has continued to work on his solo music in recent years, dropping a single called "Smoke" in June 2022. His second solo album, "Sex and Bodies," is set for a 2023 release, per CNN. McLean spoke to the outlet about balancing his solo work with the Backstreet Boys, saying it's all connected. "Each thing goes hand in hand. If I have a successful album, it only reflects on my success with the group, where I started and where I will always return to," he said.
02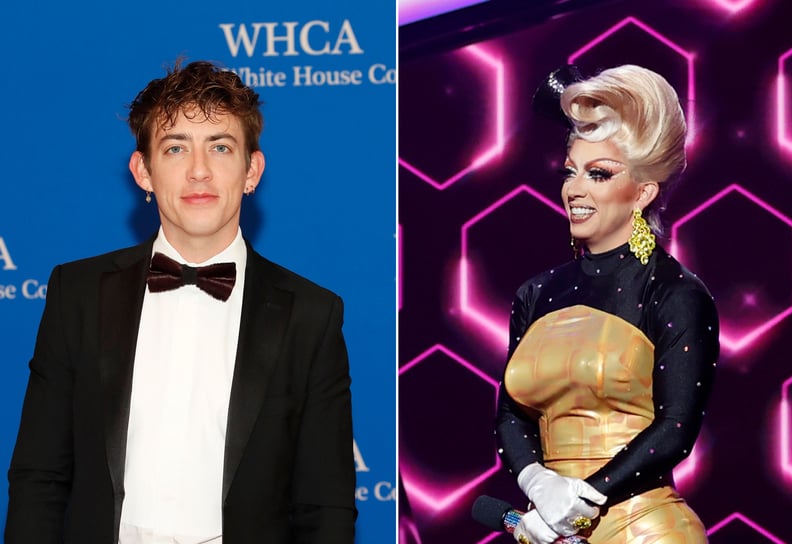 Kevin McHale
Kevin McHale, best known for playing Artie Abrams on "Glee," is the talent behind finalist Chic-Fil-Lay. McHale also runs a podcast called "Showmance" with fellow contestant and "Glee" star Jenna Ushkowitz, which looks back at episodes of "Glee" and interviews the cast. He also appeared on Ryan Murphy's "American Horror Stories" in 2021.
03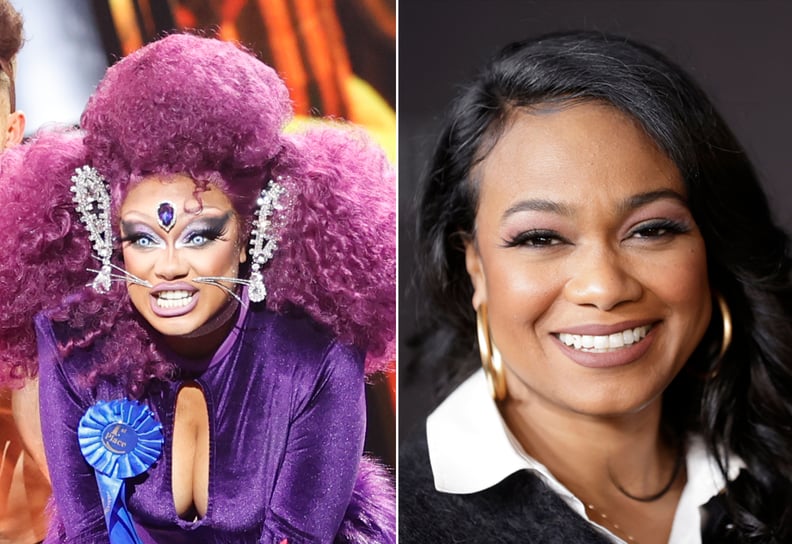 Tatyana Ali
Tatyana Ali is the force behind finalist Chakra 7. The actor and musician starred on "The Fresh Prince of Bel-Air" as Ashley Banks and released her first album, "Kiss the Sky," in 1998.
"Now that I've tasted contour, curves and contacts, nothing will ever be the same again," she tweeted on Sept. 16. "So good. Check us all out on @VH1 Now!"
04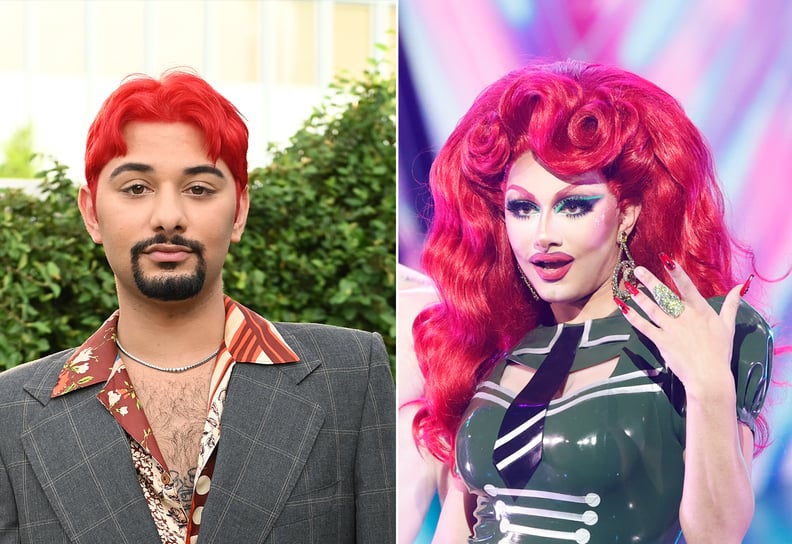 Mark Indelicato
Mark Indelicato's drag persona is Thirsty Von Trapp. The star, who now appears on the HBO series "Hacks," also played Justin Suarez on "Ugly Betty."
"I Am She. She is Me," Indelicato wrote on Instagram alongside a selfie of him in drag. "Thirsty Von Trap 5evr ❤️."
05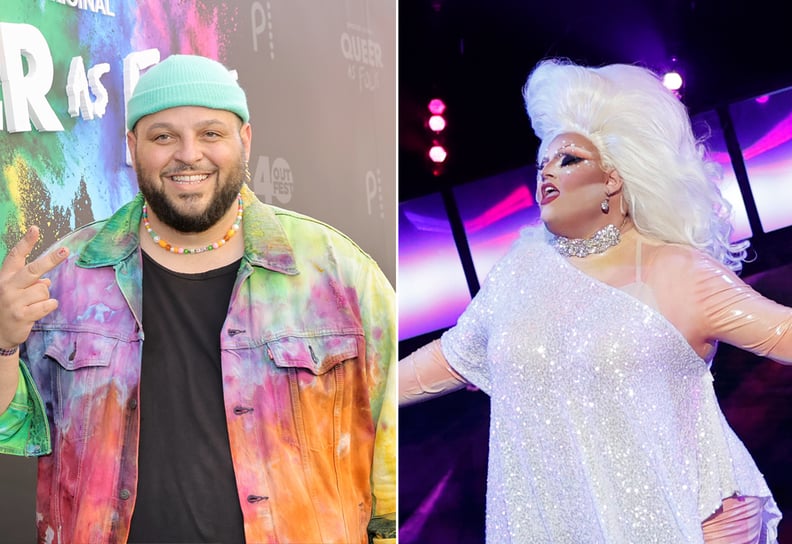 Daniel Franzese
Daniel Franzese, also known as Donna Bellisima, came in fifth overall. Franzese is known for his iconic performance as Damian in "Mean Girls," and he's also appeared on the shows "Bully" and "Looking." He's also received acclaim for his one-man comedy show, "Italian Mom Loves You."
Franzese served as a guest judge on "RuPaul's Drag Race" in 2020. "Thank you
@RuPaul, @WorldOfWonder, and @VH1 for giving me the best seat in the house to the greatest show on Earth!" he tweeted at the time, proving he's long been a big fan.