Sarah Hyland Celebrates Bachelorette Party With Vanessa Hudgens in Mexico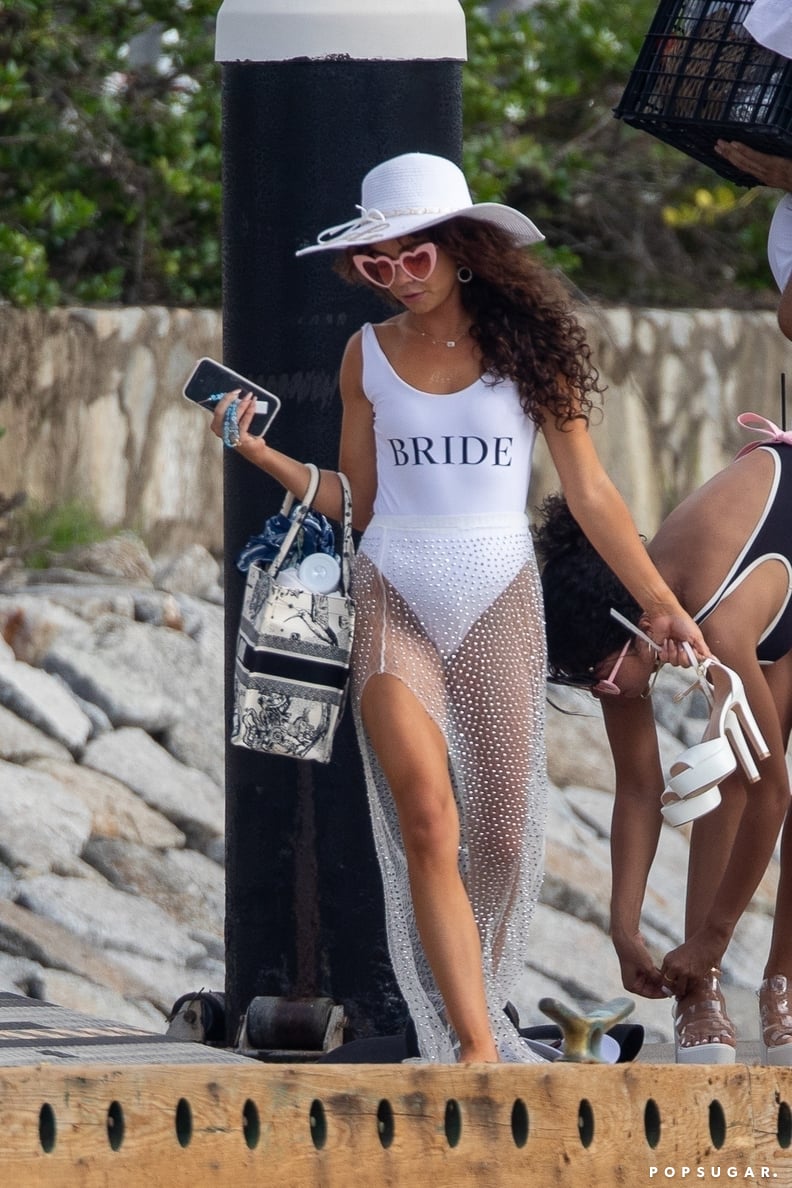 HEM | BACKGRID
HEM | BACKGRID
On July 10, Sarah Hyland was spotted looking chic while celebrating her bachelorette party on a yacht in Punta Mita, Mexico. Her friend and bridesmaid Vanessa Hudgens accompanied her, and both stars looked like they were enjoying themselves.
According to People, the two have been friends for over a decade, so Hudgens was a natural pick for Hyland's wedding party. "Oh my gosh, I am like, so emotional about it," Hudgens told Entertainment Tonight at the 2022 MTV Movie & TV Awards on June 5 when asked about Hyland's wedding. "I've known her for so long and we've been waiting for this wedding for so long, and then Covid happened and couldn't do it, but it's just so exciting. She looked so beautiful. I melt, I just melt."
Hyland, 31, got engaged to her fiancé, Wells Adams, during a vacation in Fiji in July 2019. Their wedding has been postponed twice due to the pandemic, but it seems their big day is really approaching this time. Nearly three years after getting engaged, she hosted her bridal shower on June 4, shouting out her maid of honor, Ciara Robinson, as well as her bridesmaids, who include Hudgens and musician GG Magree.
Hyland met Adams when she tweeted her excitement about his appearance as the bartender on "Bachelor in Paradise," and from there, he slid into her DMs. "I knew I was gonna marry her the first night I met her," Adams wrote in a 2019 anniversary Instagram post. Hyland felt similarly, telling People in 2019, "Our first date he asked to hold my purse while we were dancing, and I thought to myself, 'I think this is the man I'm going to marry.'"
Ahead, check out photos from the bachelorette event, and shop the wardrobe pieces that are available.
01
02
03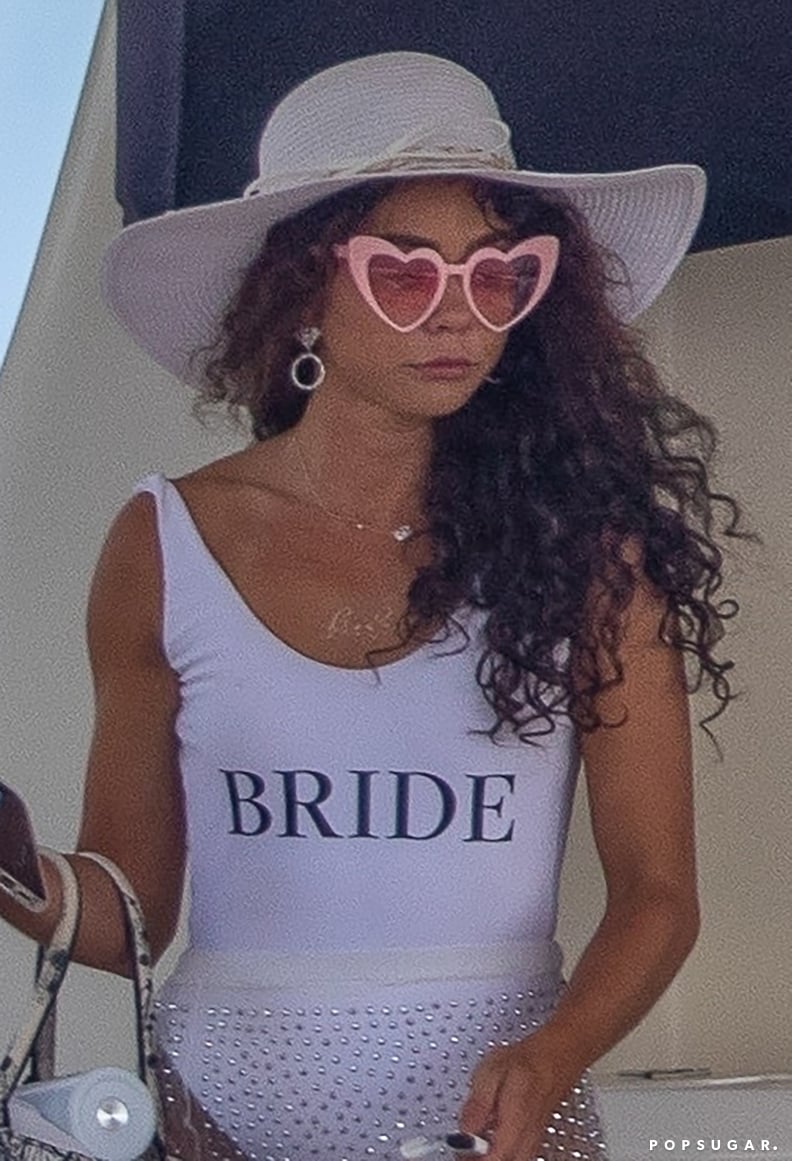 04