A Timeline of Selena Gomez and Cara Delevingne's Friendship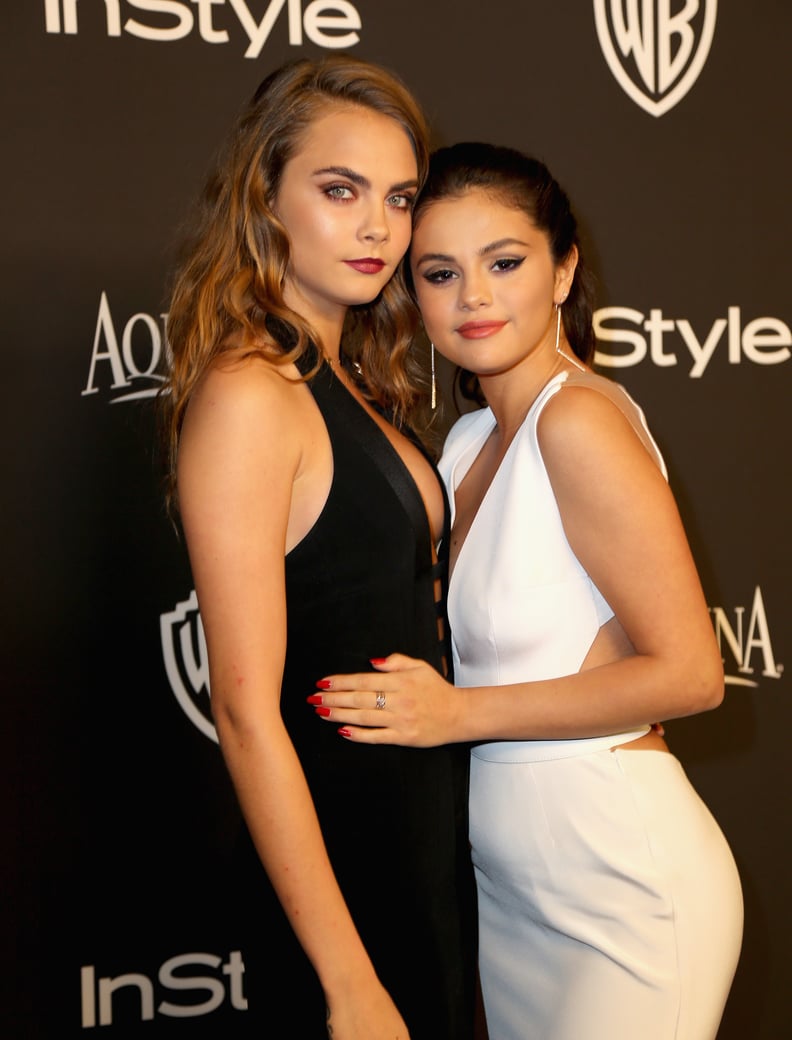 Getty | Rachel Murray
Leonardo DiCaprio and Kate Winslet, Drew Barrymore and Cameron Diaz, and Harry Styles and Lizzo are just some of the most iconic celebrity friendships out there. Among the ever-growing list of celebs who have had friendships withstand the pressures of being in the public eye are Selena Gomez and Cara Delevingne. The pair met and became friends sometime in 2010 and have been at each other's sides since then.
Their friendship has lasted over 10 years. Throughout that time, they have professionally collaborated in both music videos and television series, shot down dating rumors, and even gotten matching symbolic tattoos. Gomez and Delevingne are set to star as lovers in the second season of Hulu's "Only Murders in the Building," so let's take a look back at their best friendship moments over the years.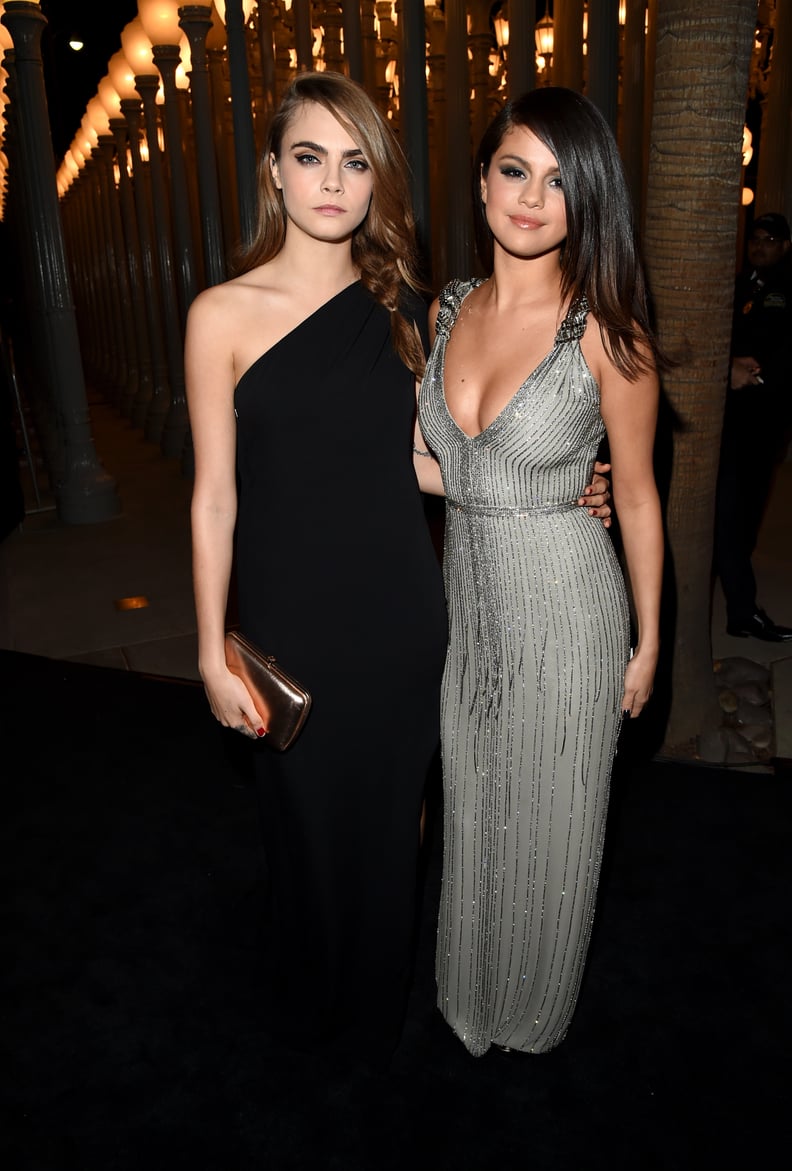 November 2014: Selena Gomez and Cara Delevingne Make Their Red Carpet Debut
Gomez and Delevingne reportedly met in 2010 and became friends shortly after, according to The Daily Mail. The pair kept their friendship under wraps, however, and seldom appeared in photos prior to 2014. In November 2014, the pair made their red carpet debut at the LACMA Art + Film Gala, an event that brings together people in the arts, entertainment, and fashion industries.
May 2015: Selena Gomez and Cara Delevingne Star in Taylor Swift's "Bad Blood" Music Video
Gomez and Delevingne made several official public appearances together after they were pictured on the LACMA Art + Film Gala red carpet, but nothing was more notable than the BFFs appearing in Taylor Swift's iconic "Bad Blood" music video. The video stars Selena as Arysn, someone who fights alongside Swift's character (Catastrophe) only to betray her. Delevingne plays the role of Mother Chucker, who is a part of Taylor's army of fighters.
Gomez previously opened up to Billboard about her experience shooting the video with two of her best friends in 2015. "It was just fun. I don't think it even counts for work," Gomez said. "We were there until 4 in the morning, just sitting on the couch, eating In-N-Out burger, talking about boys, and then we'd go and pretend we were killing each other. Good times."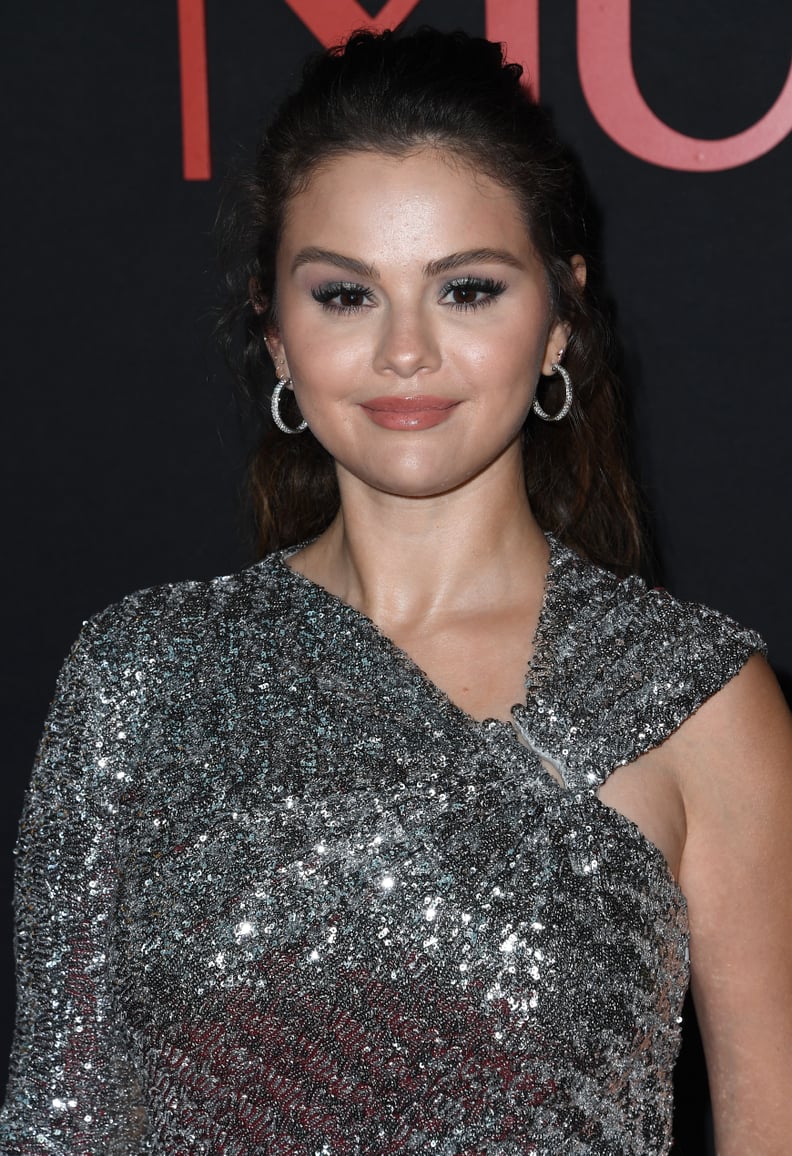 October 2015: Selena Gomez Addresses Cara Delevingne Romance Rumors
Gomez and Delevingne's longtime close friendship led many to believe that something more existed between the two at one point. In an interview with Pride Source, the "Lose You to Love Me" singer explained her thoughts on the rumors with her BFF, saying, "Honestly, I loved it. I didn't mind it. Especially because they weren't talking about other people in my life for once, which was wonderful. Honestly, though, she's incredible and very open and she just makes me open. She's so fun and she's just extremely adventurous, and sometimes I just want that in my life, so I didn't mind it. I loved it."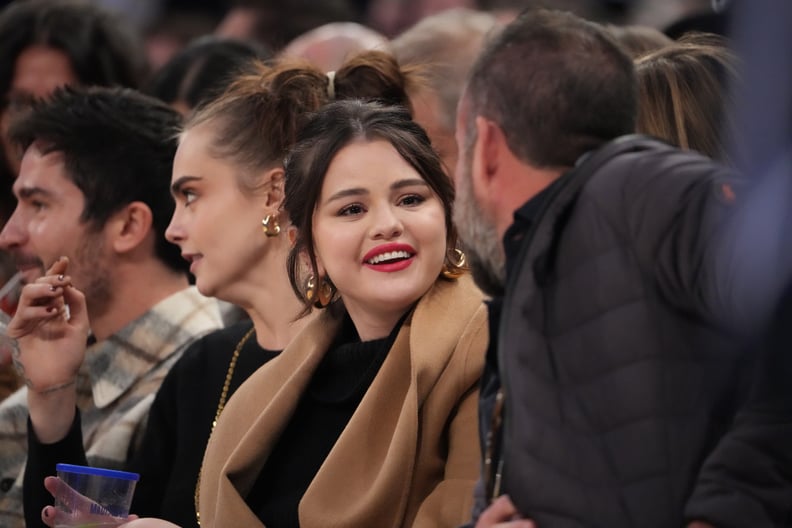 November 2021: Selena Gomez and Cara Delevingne Spark More Rumors
Over the years, Gomez and Delevingne have been the subject of fierce dating rumors, but the pair have always kept the status of their relationship private. At a Knicks basketball game in November 2021, the pair turned heads when they were spotted on the kiss cam together and Gomez playfully kissed Delevingne on the cheek, as reported by People. While it made headlines at the time, it appears that it was a platonic gesture.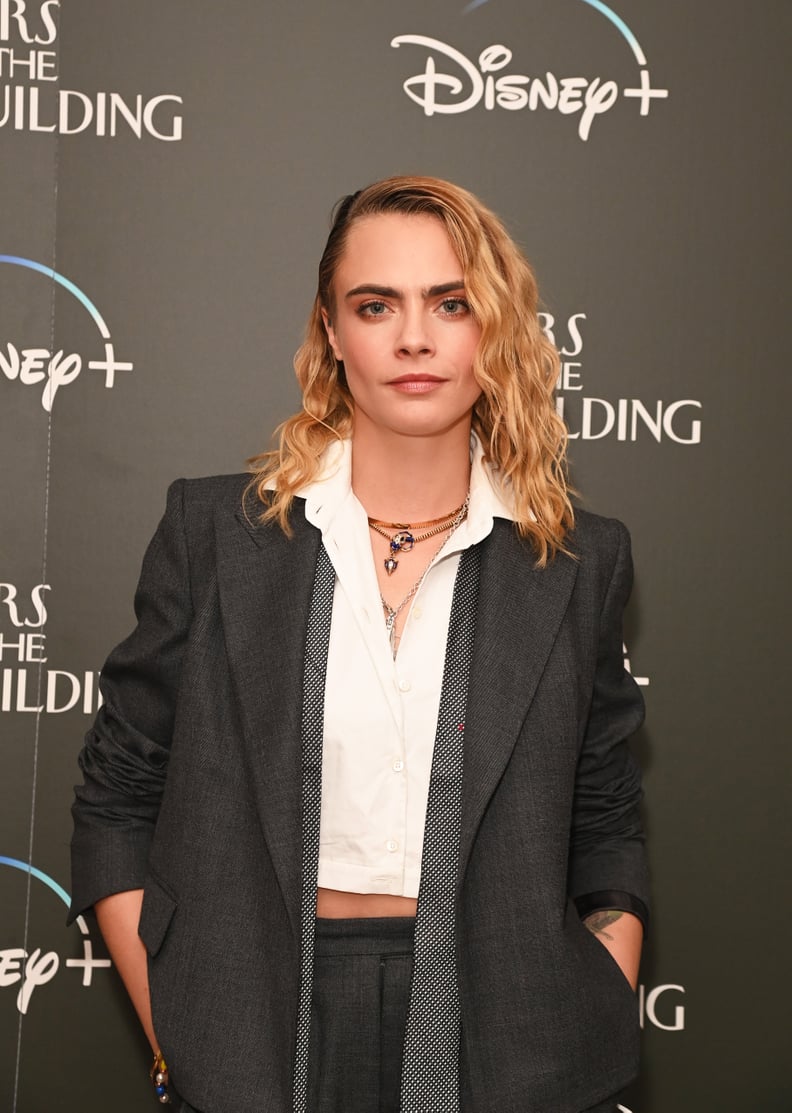 December 2021: Selena Gomez and Cara Delevingne Will Appear on Screen Together Again
Hulu's "Only Murders in the Building" stars Steve Martin, Martin Short, and Gomez as lead characters in the comedic mystery show. In December 2021, it was announced that Delevingne would star in the series as Alice, a love interest for Gomez's character. Regarding their professional, onscreen collaboration, "Only Murders in the Building" cocreator John Hoffman told Vanity Fair, "It was amazing to have the two of them know each other and feel comfortable. It's a little sparky in all the right ways that makes you feel like, Oh, someone's opening someone's world."
December 2021: Selena Gomez and Cara Delevingne Get Matching Tattoos
December 2021 was a big month for the friends, as not only did their work on "Only Murders in the Building" start, but they also got matching tattoos to symbolize their friendship. The pair both got watercolor-style flower designs, with Gomez getting it on her upper back and Delevingne placing it on her rib cage. The work was done by Bang Bang Tattoo, a tattoo artist in New York City. Touching on the tattoo, the singer explained on "Live With Kelly and Ryan" the special meaning behind it, saying, "It means a couple of different things. [Delevingne] calls me Rosebud so it's a nickname. And I've always wanted a rose and now I got one, and I love it."
June 2022: Selena Gomez and Cara Delevingne Open Up About Working Together
Delevingne briefly touched on working with Gomez on "Only Murders in the Building" on E!'s web series "While You Were Streaming," telling the outlet, "We never get to see each other as much because we're so busy. So to be able to spend that much time with her, and also to be able to work with her, she's just such an incredible person to work with whether I know her or not. She is brilliant, like one of my favorite actors I've ever worked with."
In a similar fashion, Gomez told ET that working with Delevingne didn't feel like work. "It was so much fun. I mean, we've known each other since we were about 15, so it was just a blast. We had a great time and I felt like it was super organic and she did a fantastic job," she said.