Shailene Woodley Opens Up About Her Split From Aaron Rodgers
Shailene Woodley Alludes to Aaron Rodgers Breakup as the "Darkest, Hardest Time" in Her Life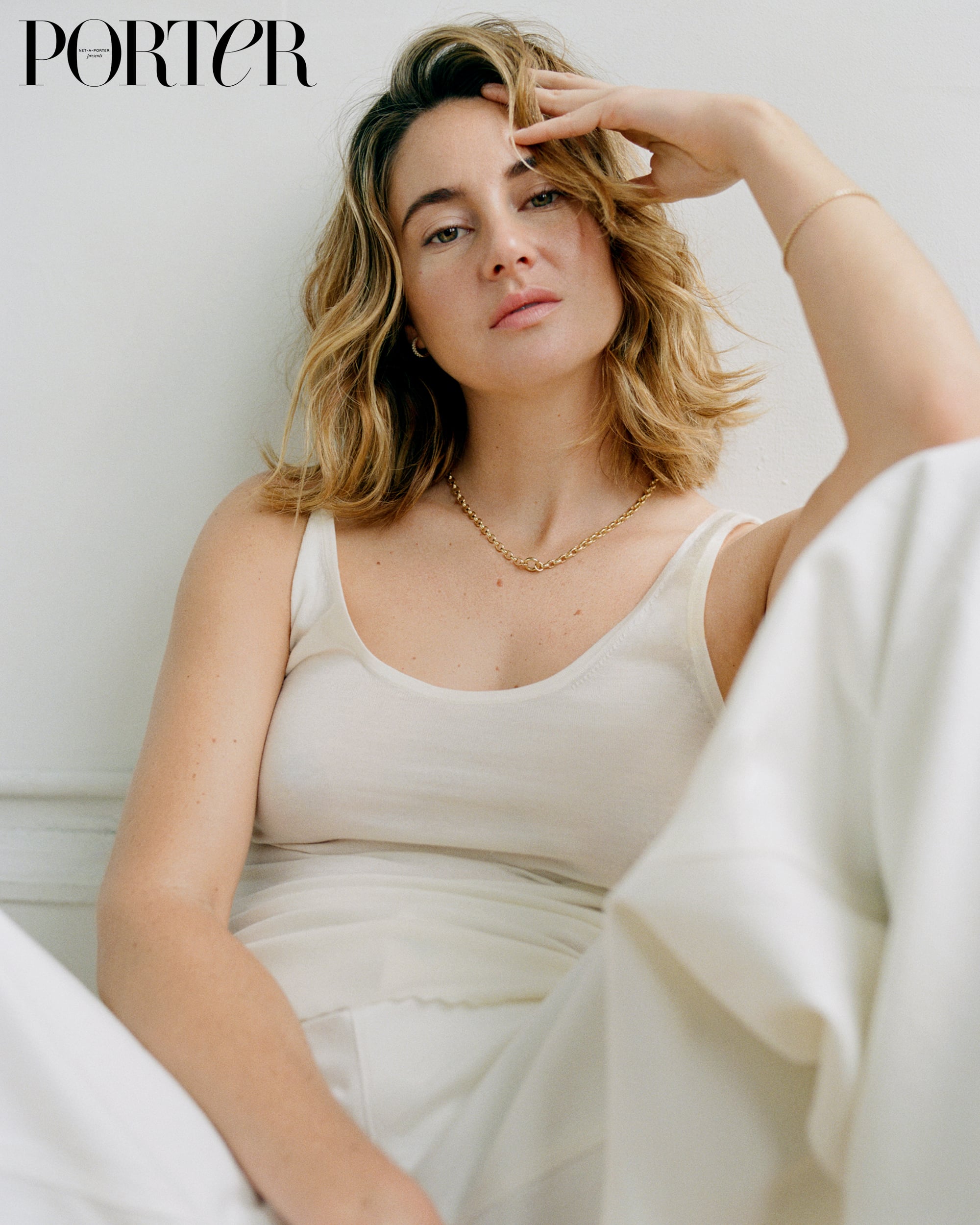 Acting is an escape for Shailene Woodley. In a January cover story for Porter, the actor spoke about finding refuge in her career following her breakup from NFL player Aaron Rodgers last year. Woodley specifically used her role as Gia in the upcoming series "Three Women" as an outlet. "I was so grateful that at least I could go to work and cry and process my emotions through my character," she said.
Though cathartic, Woodley's experience filming the television adaptation wasn't without its challenges. "It was hard to film because I was going through the darkest, hardest time in my life," she said. "It was winter in New York, and my personal life was sh*tty, so it felt like a big pain bubble for eight months." News of Woodley and Rodgers's split broke after months of rumors that the couple had been on-and-off. What's more, the news came about a year after the two announced their engagement in February 2021.
In the interview, Woodley also spoke about the social-media attention her private life suddenly garnered. "It honestly never really hit me that millions of people around the world were actually watching these things and paid attention to them," she said. "Then, I dated somebody in America who was very, very famous."
This ultimately led Woodley to removing Instagram from her phone. "It was the first time that I'd had a quote-unquote 'famous' relationship, and I watched [the] scrutiny, opinions, the desire for people to know my life and his life and our life," she said. "I'm a very private person, and so I found that any time I posted anything, I instantly felt like I was sharing too much of who I am with people I didn't necessarily trust."
Now, Woodley said she's focused on letting go of expectations and trying to find the magic in the little moments. "I've always loved getting older, but it's almost like I feel an exhale; I've been waiting so long to experience not giving a f*ck about what other people think about me and my life and the choices I make," she said. "I'm so excited to continue letting go of so many of the things that controlled me in my twenties; to really experience the joy of life in a way that, when you're younger, is more difficult to experience."