Watch Sofia Carson's Speech About Voting at the MTV VMAs
Sofia Carson Inspires Others to "Unmute Your Voice" and "Speak Up" in Inspiring VMAs Speech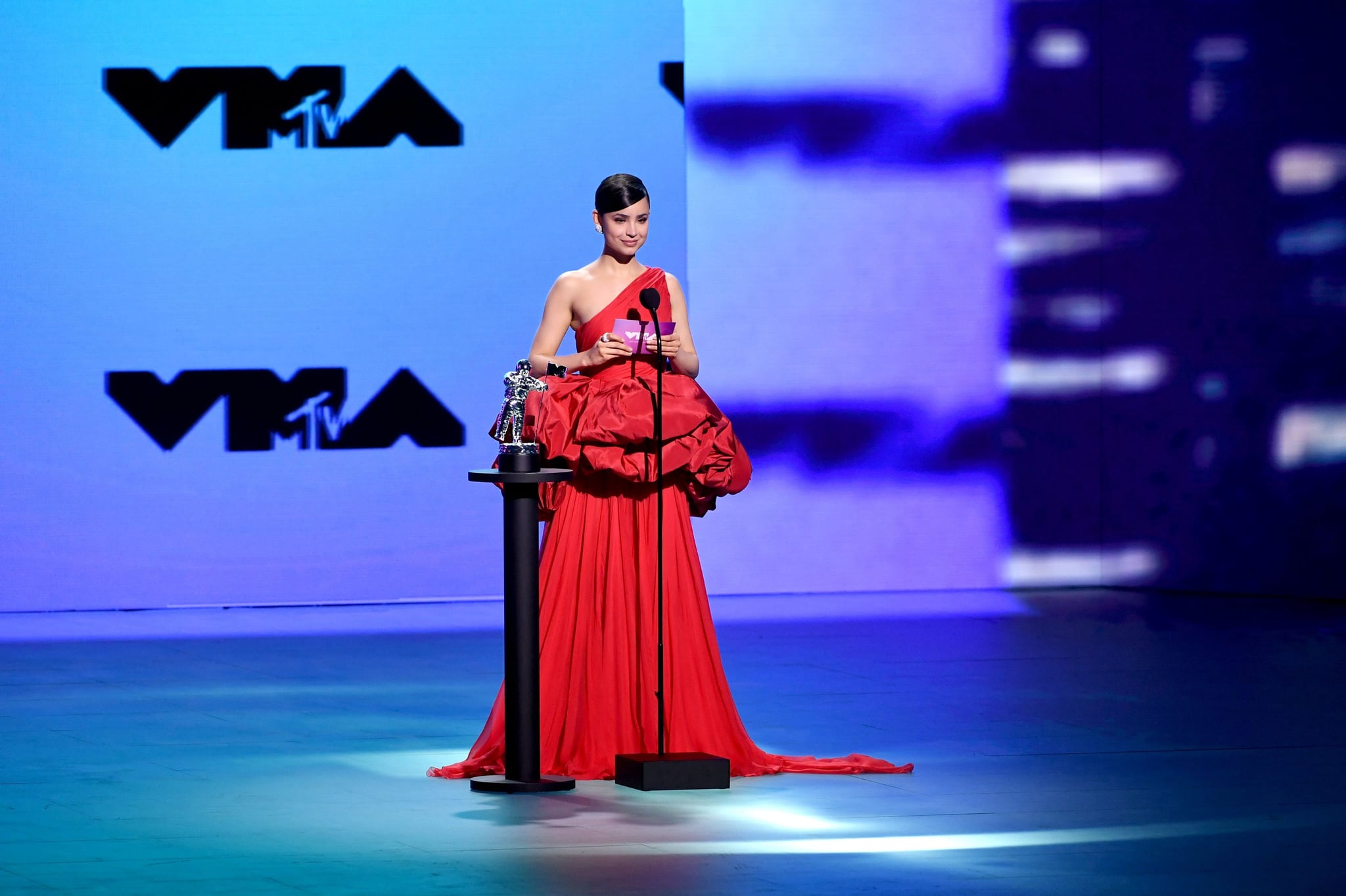 Sofia Carson had an important message for MTV VMAs viewers: vote! On Sunday night, the 27-year-old star took the stage to present the video for good award to singer H.E.R., who won for her social justice song "I Can't Breathe." After H.E.R. accepted the honor, Sofia emphasized the importance of standing for what's right. "Congratulations to H.E.R., an artist who I admire deeply and who used her video to promote racial equality and amplify the Black Lives Matter movement," Sofia said. "For the first time, as part of this category, Pepsi is donating $100,000 to the NAACP Legal Defense Fund, an organization fighting for racial justice."
CONGRATULATIONS @HERMusicx on winning the #VMA for Video For Good!!
Such a powerful message 💗 pic.twitter.com/jXN24xhgUs

— MTV (@MTV) August 31, 2020
Sofia went on to encourage everyone to hit the polls in the upcoming election. "All artists in this category have shed light on the issues that they care most about through the power of their voices, and now, it's time to use yours," she said. "Make a difference in your community's future, in our country's future, unmute your voice, and speak up about what you believe in. Register to vote because your vote is your voice."