After 9 Years, Taylor Swift and Selena Gomez Are Still Incredibly Close
Boys may come and go, but Taylor Swift and Selena Gomez know there is nothing more important than friendship. Ironically enough, the pop stars first met through their now-ex-boyfriends Joe and Nick Jonas and have only grown closer over the years. Even though they've had a few rough patches here and there, they always come back together like best friends do. See how their sweet friendship has evolved ahead.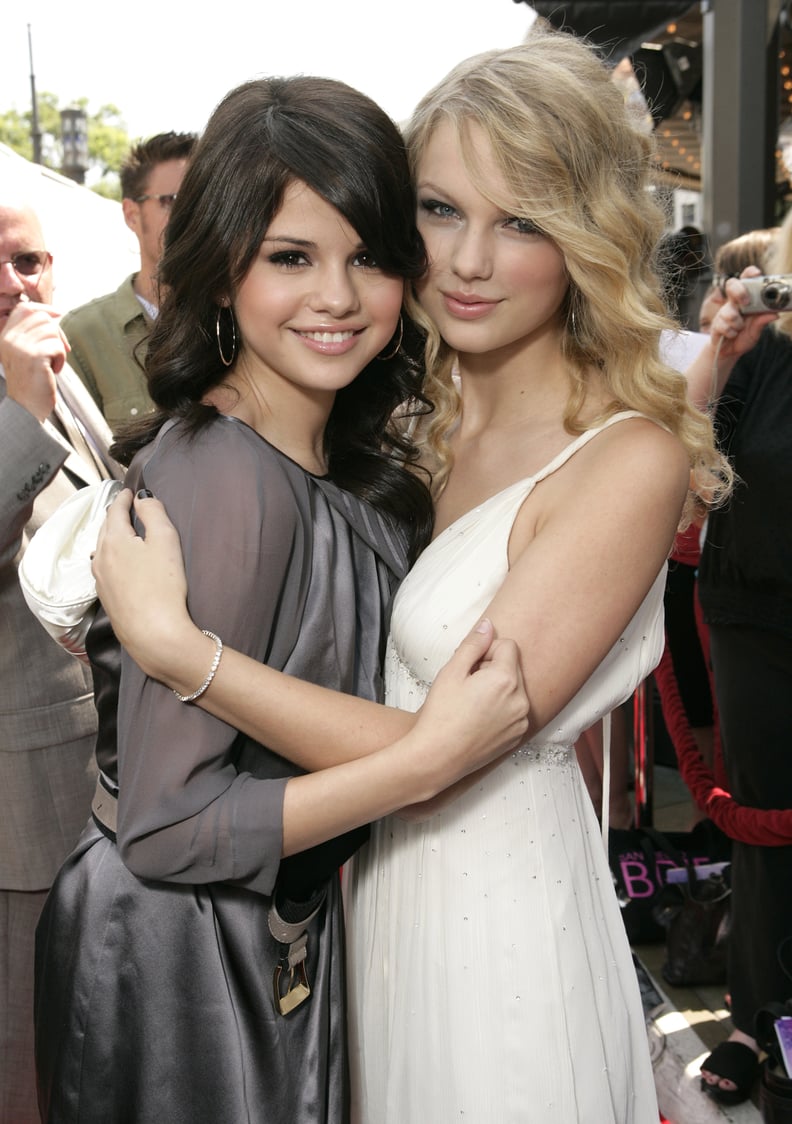 The Beginning
Summer 2008: The ladies first met backstage at a Jonas Brothers concert when Taylor was 18 and Selena was 16. At the time, Taylor was romancing Joe, while Selena was dating his younger brother Nick.
September 2008: After their initial encounter, the two made their friendship red carpet official when Taylor showed Selena support at the premiere of her movie Another Cinderella Story.
March 2010: After ditching their exes, the girls stayed close as they enjoyed a handful of outings, including going bowling together in LA.
December 2010: Selena put her love for Taylor on full display when she wished the singer a happy birthday on Twitter.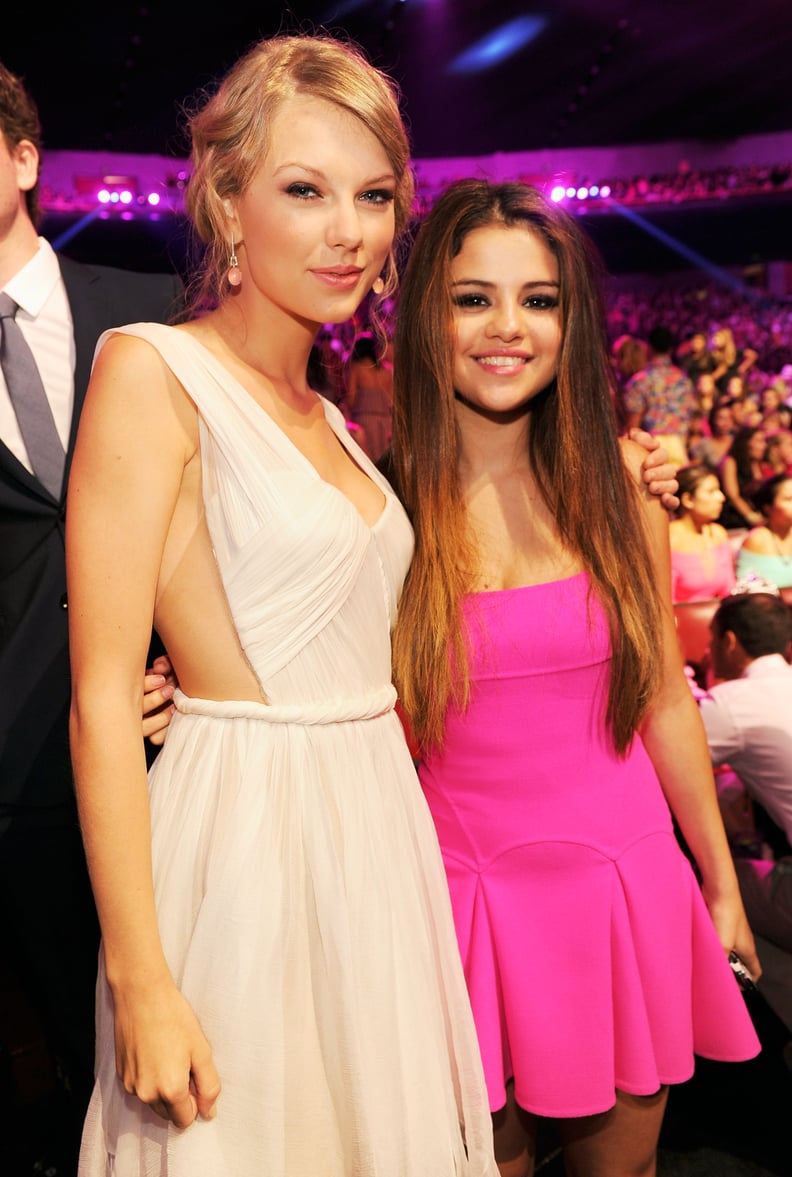 Putting Their Friendship in the Spotlight
January 2011: Selena and Taylor shared a sweet moment backstage at the People's Choice Awards when they geeked out over their awards.
February 2011: The duo caught up at the Vanity Fair Oscars party, where Selena made her first public appearance with then-boyfriend Justin Bieber.
May 2011: Taylor, who was also friends with Justin at the time, posed for a few photos with the couple at the Billboard Music Awards.
August 2011: Taylor and Justin were spotted dancing next to each other in the audience as they watched Selena perform at the Teen Choice Awards.
August 2011: During an interview with POPSUGAR, Taylor gushed about her amazing friends, saying that Selena was "like a sister" to her.
November 2011: The ladies caught up with Taylor's then-friend Katy Perry at the American Music Awards before dancing and singing along to Nicki Minaj's performance of "Super Bass" during the show.
November 2011: During Taylor's Speak Now concert, the singers shared the stage for the first time when they performed Selena's hit "Who Says?" for the crowd.
July 2012: While attending the Teen Choice Awards, the two posed for a few photos together.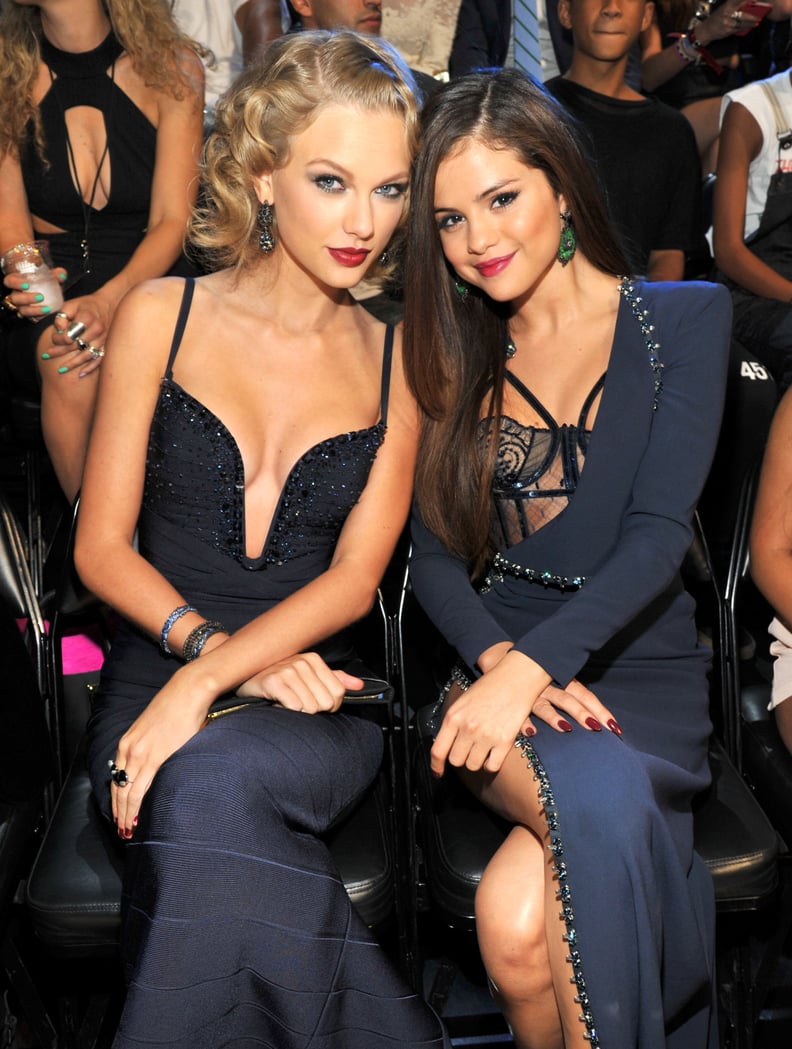 Growing Even Closer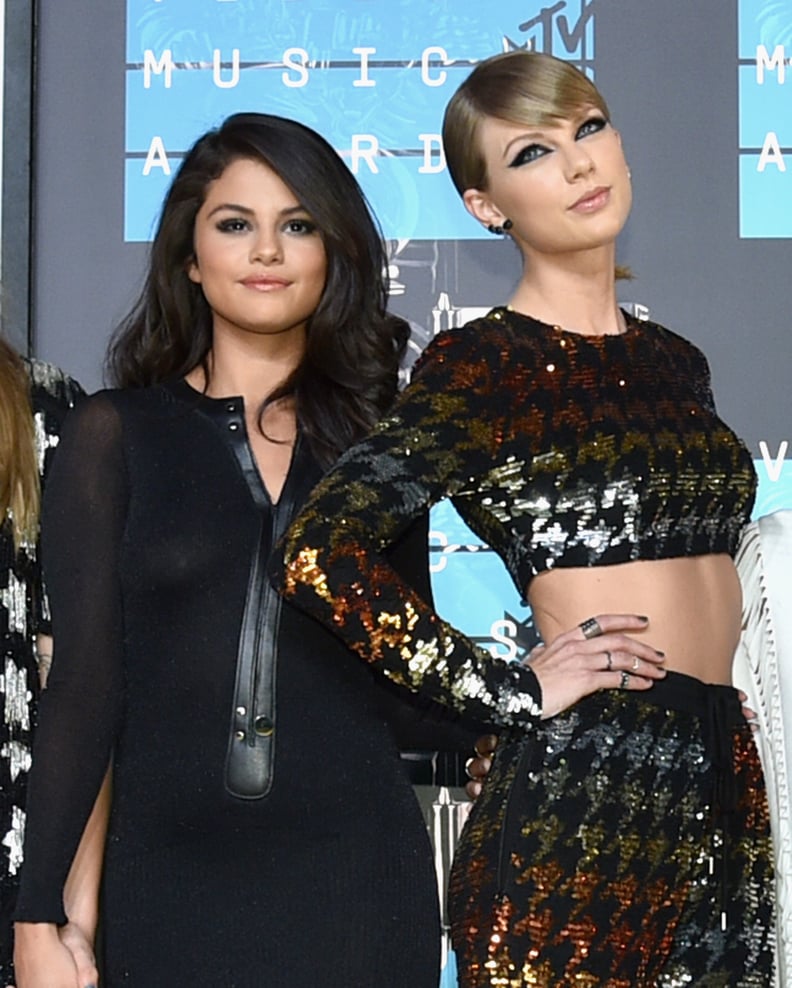 A Rough Patch
May 2015: While there was initially some speculation that Taylor's song "Bad Blood" was about Selena, the friends put that rumor to rest when Selena actually appeared in the music video.
August 2015: That Summer, Selena joined Taylor on stage again for her 1989 tour.
August 2015: Selena was one of Taylor's many squad members present at the MTV VMAs.
October 2015: In Flare magazine, Selena talked about her love for Taylor and how she admires the "beautiful way" she brings people together.
February 2016: The two went as each other's dates to the Grammys. Selena even had an adorable reaction to Taylor's win in the audience.
April 2016: Selena looked overjoyed as she presented Taylor with the album of the year at the iHeartRadio Awards.
May 2016: A month after their love fest at the iHeartRadio Awards, the two ignited rumors that they were feuding when they seemingly avoided hanging out together at the Met Gala.
July 2016: That Summer, Selena opted out of Taylor's annual Fourth of July bash by throwing her own party instead.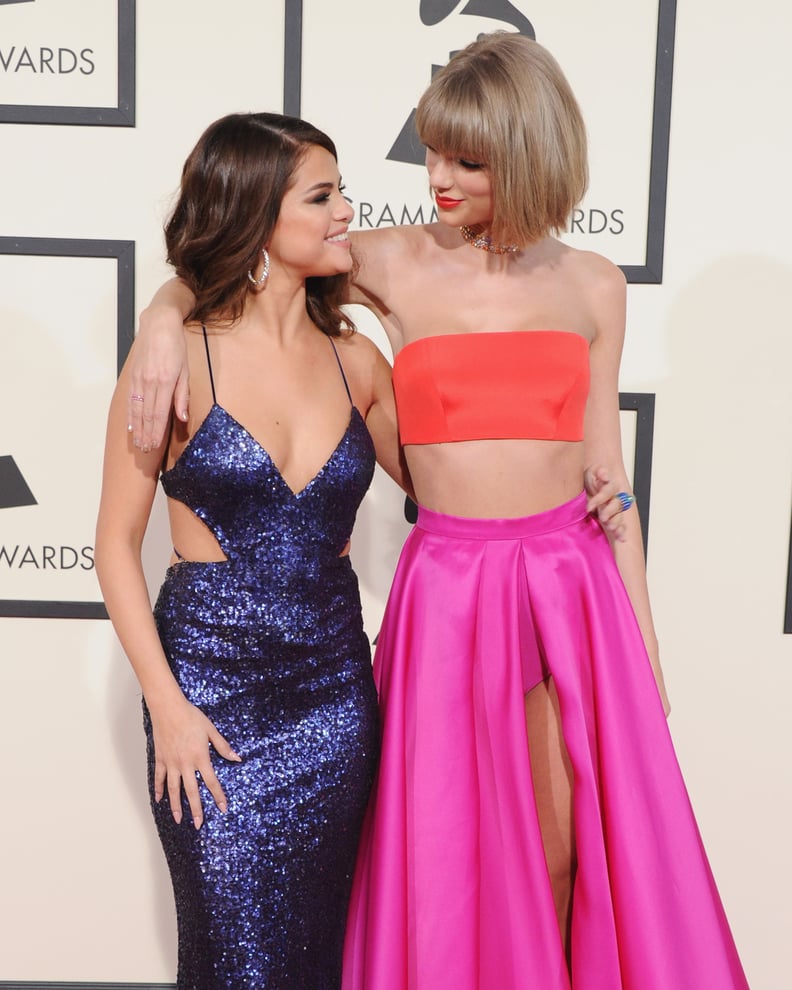 Nothing but Mad Love