Although Olympic friendships are adorable, there's just something about an Olympic romance. Whether they met for the first time because of the competition or were dating long before they got the call they'd made their country's respective teams, it's always fun to see Olympians supporting Olympians. Granted, some relationships might get a little more complicated when they have to compete against one another (we're looking at you Amanda Chidester and Anissa Urtez). Not everyone can be on the same team and not everyone can win the gold, but these couples can at least say they had the experience of a lifetime with their partner. Ahead are just five of the couples you'll find competing at this year's Olympic Games.
01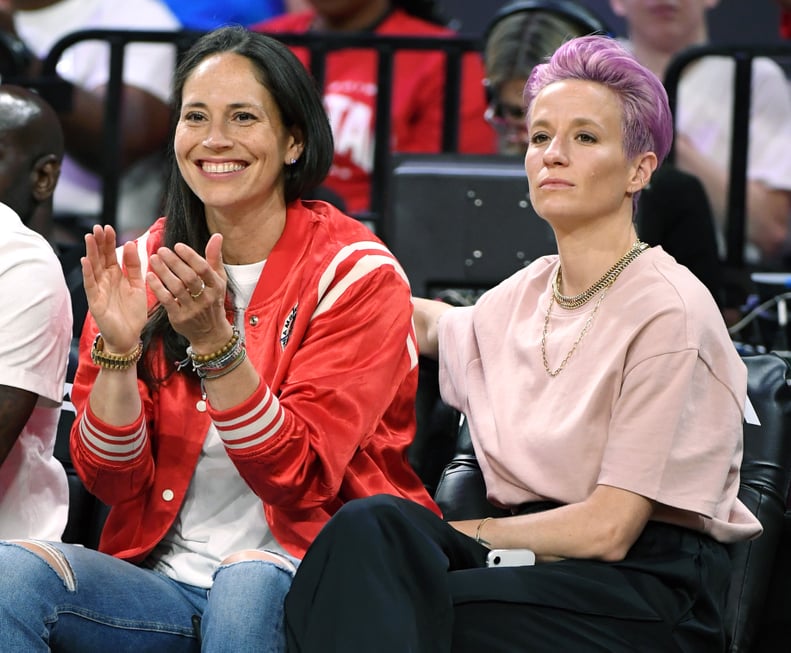 Sue Bird (Team USA Women's Basketball) and Megan Rapinoe (Team USA Women's Soccer)
Not only are they both current Olympians, the couple's love story actually began back in 2016 with the Rio Olympics. Although they knew each other from the Seattle sports scene, it wasn't until a sponsored event during the 2016 games that they actually became friends. "It was kinda like, 'OK, we both live in Seattle, we should be friends. Why aren't we friends?'" Megan previously told The Seattle Times. After dating for four years, Megan proposed in October 2020.
02
Charlotte Caslick (Team Australia Women's Rugby) and Lewis Holland (Team Australia Men's Rugby)
03
Anissa Urtez (Team Mexico Women's Softball) and Amanda Chidester (Team USA Women's Softball)
04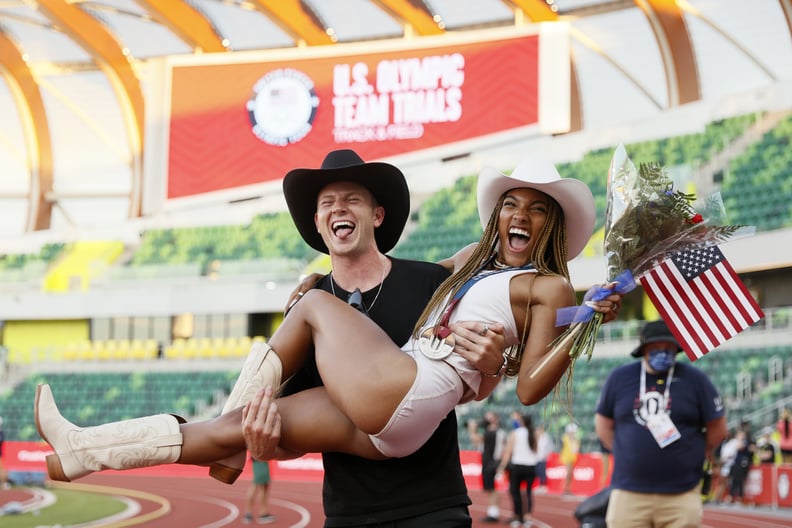 Hunter Woodhall (USA Paralympic Men's Track and Field) and Tara Davis (USA Women's Track and Field)
An adorable meet-cute made for a Netflix rom-com, Tara and Hunter first met as teenagers at a 2017 track meet in Utah. Hunter saw Tara race the hurdles and apparently told his best friend, "Damn, that girl is fine. I'm gonna marry that girl." After months of long-distance dating, the pair's first date was in June 2017, and they've been together ever since.
05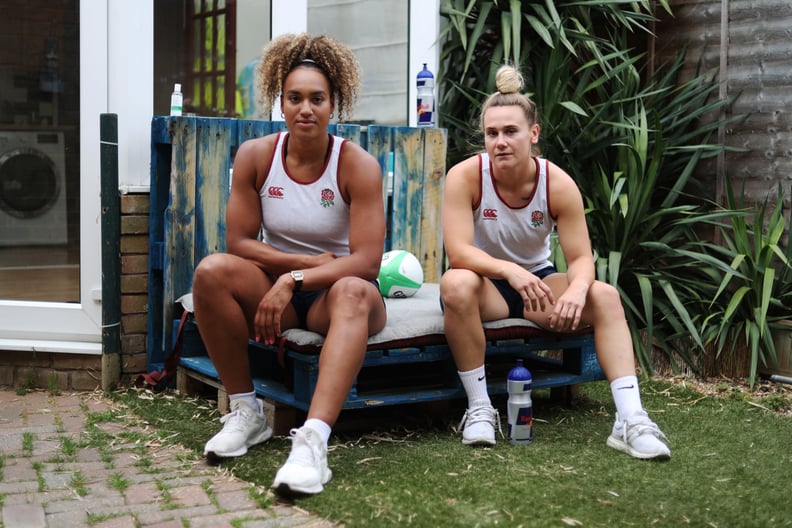 Megan Jones and Celia Quansah (Team Great Britain Women's Rugby)
The Olympics aren't the first time the pair are playing together, they've previously represented Wasps in the Premier 15s league. "There was never a thing of like, 'We need to vocalize coming out,'" Megan said to BBC Sport. "What we're about is just being authentic and being true to who we are. You get heterosexual couples posting photos of each other on Instagram and social media. That's all we're doing: sharing our life on Instagram."