What Is Becky G's Real Name?
Becky G's Real Full Name Actually Makes Complete and Total Sense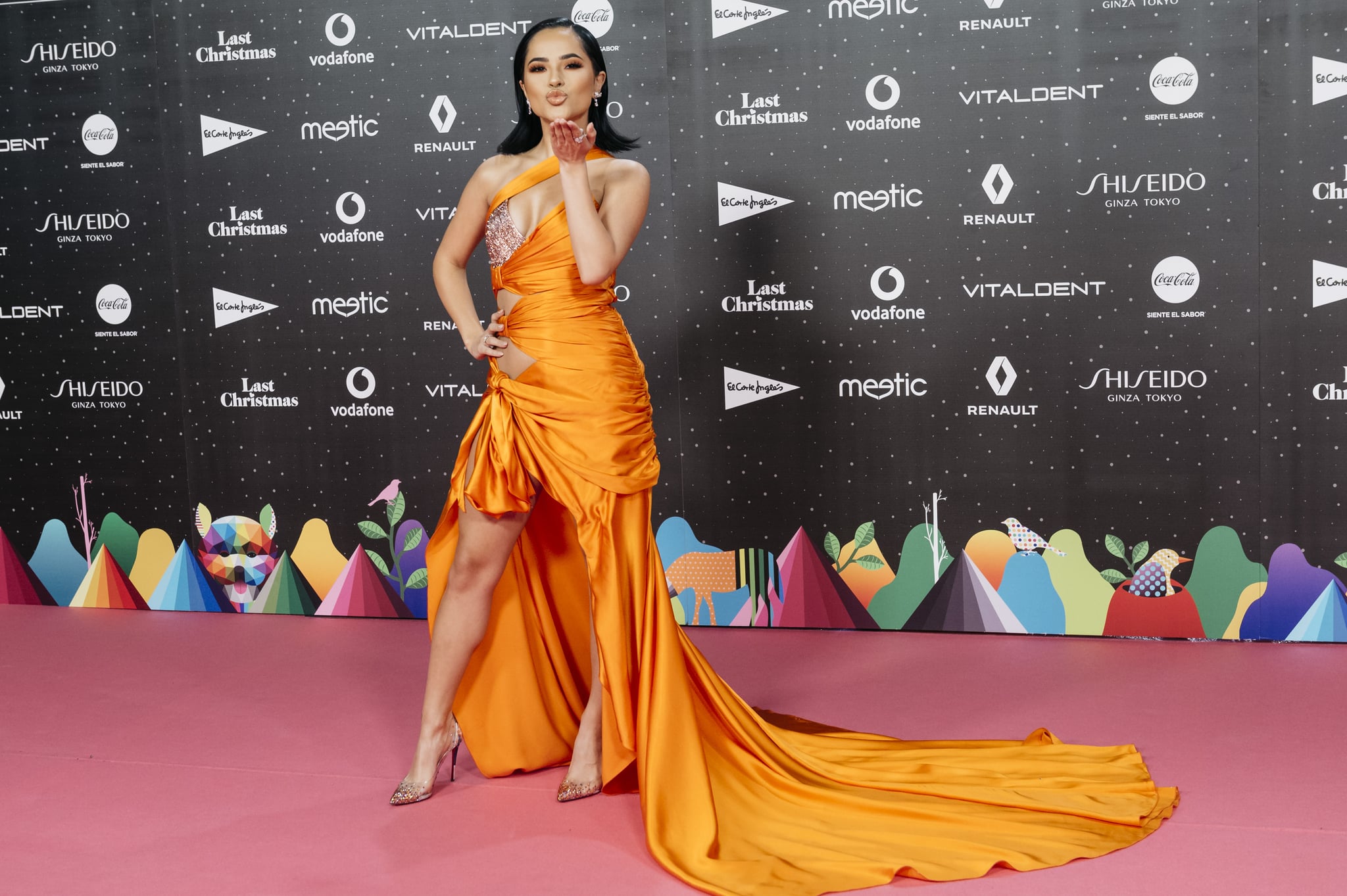 Many stars change their names for fame, and Becky G is just another member of this celebrity squad. It's hard to imagine the brunette beauty going by anything other than her catchy stage name but the 22-year-old was born in Inglewood, CA, with the full name (drum roll please) Rebbeca Marie Gomez! And her real name isn't the only thing that will surprise you about this Latin American superstar.
Rebbeca Marie Gomez transformed into Becky G when she was just 9 years old, after her family was forced to move into her grandparents' garage due to financial difficulties. In an interview with Rolling Stone, Becky G refers to this moment as her mid-life crisis. "That's when I felt like 'OK, I gotta get my life together. What am I gonna do?' I pushed that on myself at a younger age than the average kid because at the time my family had lost our home." Talk about having to grow up fast.
The California native started writing her own music at 11 and learned how to play the guitar at 13. After capturing the attention of Dr. Luke in 2011 with her cover of Kanye West and Jay Z's "Otis," less than a year later she was writing songs for Cody Simpson and Cher Lloyd. In 2013, she was signed on as a representative for the beauty line CoverGirl.
The Mexican-American singer can also add acting to her impressive résumé. In 2015, Becky G made two guest appearances on the musical drama television show Empire as Valentina Galindo and was cast as Yellow Ranger in 2017's big-screen Power Rangers adaptation with British-actress Naomi Scott.
Naomi and her husband were the ones who introduced Becky G to her boyfriend of three years, 27-year-old soccer player Sebastian Lletget (Naomi's husband, Jordan Spence, played soccer alongside Becky G's beau). We're glad that the "Shower" singer isn't all work and no play!