Princess Diana's London: Her Favorite Spots and Her Secret Social Life
Diana, Princess of Wales, wasn't born in London, but she loved the city that was her home for 20 years. She will forever be associated with Kensington Palace, where she set up home; St. Paul's Cathedral, where she married; and Westminster Abbey, where her funeral was held — but what about the places that aren't as well-known? The little corners and secret hideaways where she could still be herself, even though she was outside palace doors? Pizza dinners with William and Harry, raucous nights out, and main street favorites that she visited in disguise: we're taking a look at the London that Diana knew and loved.
01
L'Escargot, Soho
"London's oldest and most celebrated French restaurant" was a favorite dining spot for Diana in the '90s. Because of its close proximity to the West End, it has always been popular with the theater crowd, and Stephen Fry wrote in his book More Fool Me: A Memoir that he once encountered Diana there on her way to the first floor dining room. The princess also used to eat in the main restaurant and would apparently order the seared tuna with lentils.
02
Cafe Diana, Notting Hill
The no-frills cafe was named after the princess in 1989, and the owner couldn't believe it when she popped in just a few days later. Diana became a regular and would often bring William and Harry for breakfast. The princes would order a fry-up while Diana stuck to a cappuccino and a croissant — although she would occasionally have a cooked breakfast herself. The walls have always been plastered with pictures of the princess, and when the owner requested that she donate one herself, Diana brought in a black and white shot signed with her name in gold at the bottom. The last time she went in was for a cappuccino just a month before she passed away.
03
Butler and Wilson, Fulham Road
Diana owned some lavish jewels, but when it came to fun daytime pieces, she often turned to Butler and Wilson for its colorful costume jewelry. She favored its earrings and pins and would often buy gifts for friends, occasionally stopping by with Sarah Ferguson.
04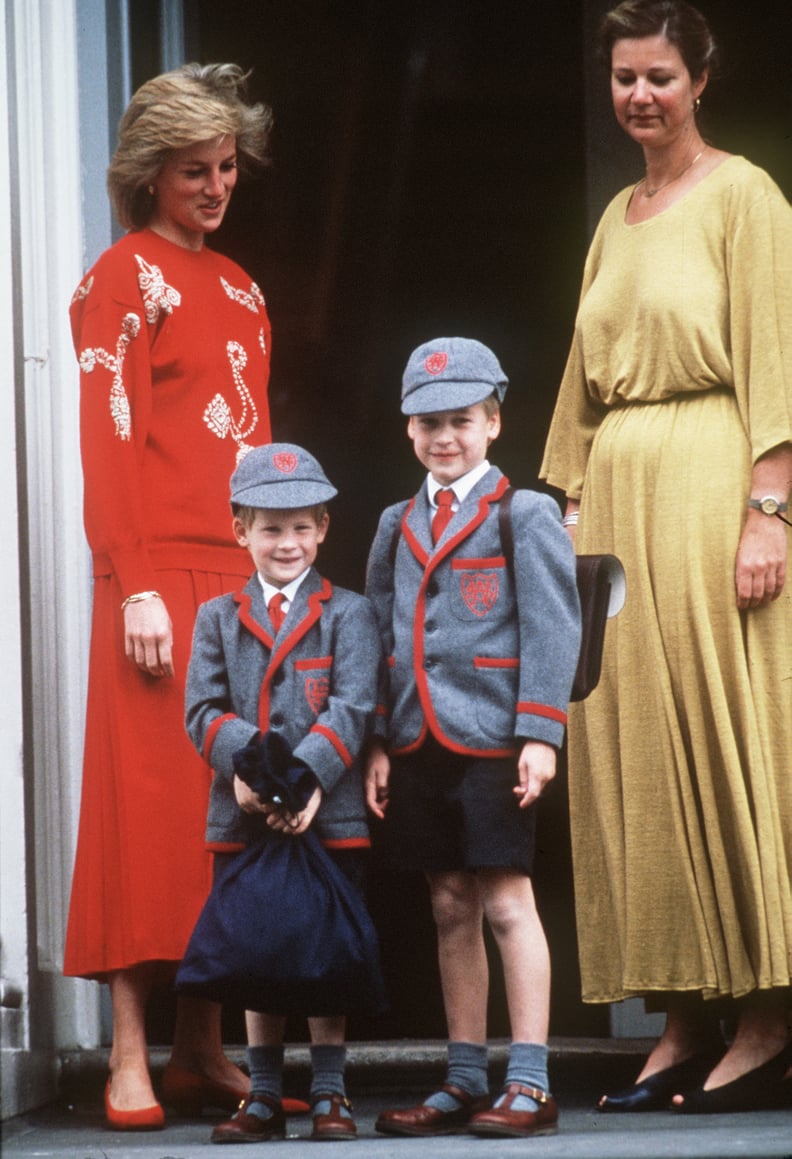 WH Smith, Kensington High Street
Diana understood the importance of introducing her sons to a world beyond palace walls and would often take William and Harry to the shop after school for a snack. One of the young prince's favorites was British institution WH Smith, a main street stationer and book store. Diana would sometimes go out with the two princes in disguise for their missions, with Diana in a dark wig and William and Harry bundled in hats and scarves. This meant they could all browse the shelves for school supplies and comic books without being noticed, and the boys would go to the counter and make the purchases themselves with their pocket money.
05
Bombay Brasserie, Kensington
Comedian Cleo Rocos wrote in her book The Power of Positive Drinking that she enjoyed a few fun nights out with the princess, along with their mutual friends Freddie Mercury and comedian Kenny Everett. "She would regularly sneak out on her own, in disguise, to go to places round the corner from the Palace," Cleo recalled. "I remember drinking peach Bellinis with her, Kenny, and Freddie Mercury at the Bombay Brasserie nearby, before we all went up to Kenny's penthouse to continue drinking. I'll never forget watching Diana, Kenn, and Freddie dancing around the lounge to the Gypsy Kings, each waving one of Kenny's feather dusters in the air."
06
The Royal Vauxhall Tavern, Lambeth
The Victorian tavern has been a landmark gay pub for decades and has recently been made a Grade II Listed Building in reference to its history as an important LGBTQ+ venue. Back in the late '80s, it also happened to be the spot where Freddie Mercury took Diana — disguised as a male model in army jacket, cap, and sunglasses — on an undercover night out. Cleo Rocos wrote in her book, "When we walked in . . . we felt she was obviously Princess Diana and would be discovered at any minute. But people just seemed to blank her. She sort of disappeared. But she loved it."
07
San Lorenzo, Knightsbridge
The family-run traditional Italian restaurant was Diana's favorite lunch spot, and she would meet friends there, take William and Harry when they were on a break from school, and also took a small group of staff there for a thank you and farewell lunch after she and Charles separated. The princess would often order the seafood pasta and occasionally fresh mango for dessert.
08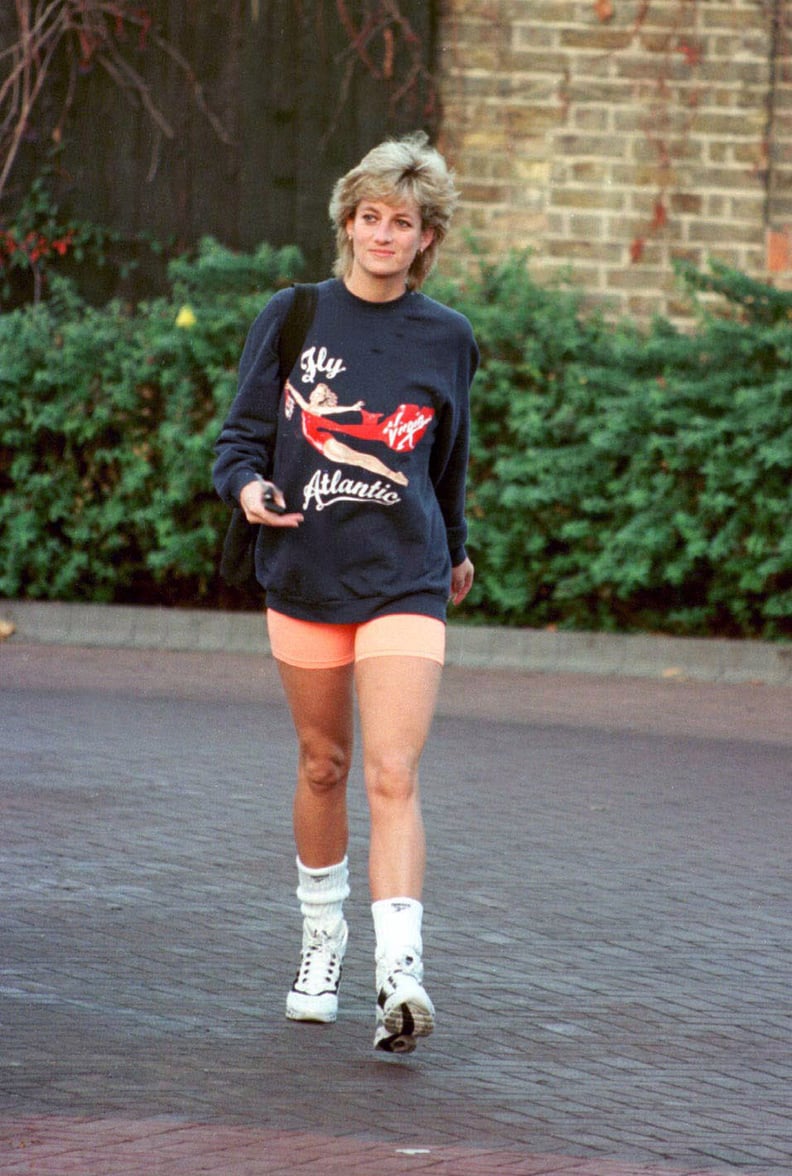 The Harbour Club, Chelsea
After she sued her previous gym for taking pictures of her while exercising, Diana switched to the Harbour Club, where she would work out in the gym and play tennis. Kate Middleton also used the club to work out in the run-up to her wedding and was spotted in there with Prince William and with her sister Pippa.
09
Daniel Galvin Salon, Kensington
Diana used the services of the salon for 10 years, and although a hairstylist would often be dispatched to Kensington Palace, the princess would also frequent the salon itself. Daniel once revealed his favorite memory of Diana was when the in-house manicurist came in on her day off to tend to Diana's nails and had to bring in her baby boy. Daniel recalled, "Princess Di said, 'I'll look after him, you look after my nails!'"
10
Da Mario, Kensington
Diana used to bring William and Harry to the pizzeria for lunch, and now there are several reminders of her custom. There's a six-foot-high oil painting on the wall and Pizza Diana on the menu, made with four different cheeses and an artichoke heart. Da Mario is also where Renée Zellweger ate out to gain weight before the first Bridget Jones movie, as she was staying in a flat nearby. The actress would apparently order pizza, garlic bread, and beer.
11
The Royal Opera House, Covent Garden
Diana was a huge fan of the ballet, and the home of the Royal Ballet was a spot that she loved. In 1985, she danced on stage there with former Royal Ballet dancer Wayne Sleep as a birthday surprise for Prince Charles, but she had actually frequented the place for years before that and first met the dancer, who later became a friend, in the Crush Bar in 1981.
12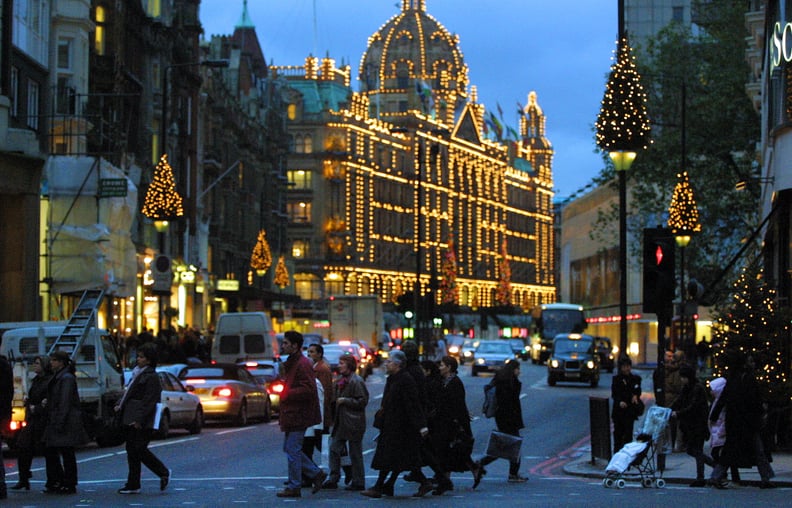 Harrods, Knightsbridge
Diana's name will forever be associated with the store, as her partner at the time of her passing was Dodi al Fayed, the son of then-Harrods owner Mohamed al Fayed. However, Diana had always been a fan of the luxury store, and she was often permitted to shop there before it was open to the public. Her blue engagement outfit was from Harrods, and Diana also went nursery shopping there ahead of Prince Harry's arrival.
13
Harvey Nichols, Knightsbridge
The other big fancy department store in the area was another of Diana's favorites, and it's where she would stock up on beauty products, regularly hitting the Clinique and Dior counters.
14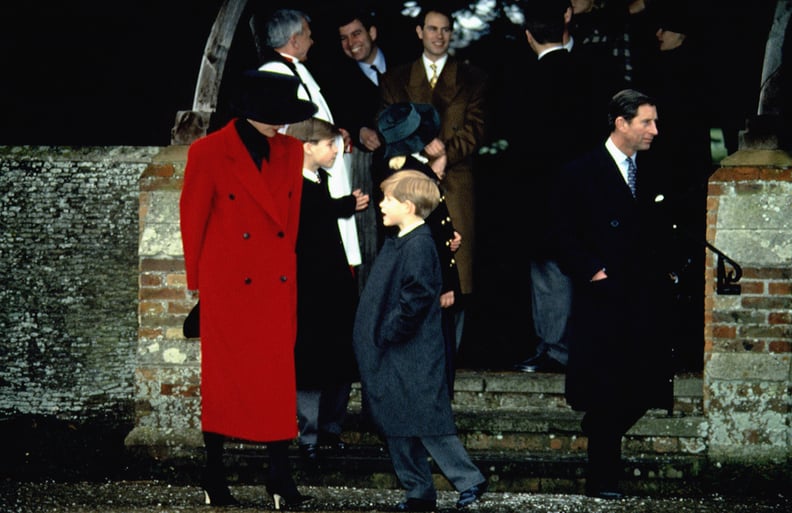 McDonald's, Kensington High Street
William and Harry, like many children, loved burgers, so when they were home from school on the weekend, one of their routines was to go with their mother to McDonald's for a Big Mac and fries on a Saturday evening before going home to watch Saturday-night TV. Diana's chef, Darren McGrady, once assured her ahead of an excursion that he would make burgers for the boys, but knowing it was about giving her sons as normal a life as possible, the princess replied, "No, the boys want a Happy Meal and the free toy!"
15
The Body Shop, Kensington High Street
Diana had her pick of the most expensive beauty products in the world, but one of her favorite stores was The Body Shop, the main street store that specializes in cruelty-free fruity lotions and potions. The princess was such a fan that she cut the ribbon on the new company HQ in 1986.
16
Odeon, Kensington High Street
Diana often took William and Harry to the movies when they were home from school for the weekend. They went to see The Jungle Book and The Devil's Own there. Decades later, it's now William and Kate's local cinema — it's where they saw The Avengers.
17
Launceston Place, Kensington
Another one of Diana's favorite restaurants was the chic and discreet former townhouse. Serving modern British cuisine, the place was perfect for the princess as it's made up of a string of little rooms, which would give her privacy while she dined. The restaurant is still thriving and has since been awarded a Michelin Star.