If you watched any award show over the Summer (or at least saw Kendall Jenner's Travolta moment at the Billboard Music Awards), you are probably somewhat aware of the newest teen boy band on the scene, 5 Seconds of Summer. However, while you might be familiar with the name, there is a high chance that you don't know much else about the group if you are over the age of 18. Luckily, we're here to help — we've put together a grown-up's guide to the band that is causing preteens to squeal all over the world. Keep reading if you want to learn more, or at least want to be able to impress the young people in your life with some hip music knowledge.
Who are they?
The easiest way to describe 5 Seconds of Summer is that they are the Australian "alternative" version of One Direction. The boys play their own instruments, wear skintight jeans, and have piercings, and at least one of them has colorfully dyed hair. However, despite their punkish look, their sound is unmistakably pop. Their lyrics are uplifting, supportive, and focused on romance — it's very clear that these guys are marketing themselves toward teen girls despite the fact that they don't want to be seen as a "boy band" and think of themselves as a rock-pop band. However, this group makes previous rock-pop bands (and their admitted influences) like Sum 41, Fall Out Boy, and Good Charlotte look like hardcore punks in comparison, but that is totally OK.
The video for their first single, "She Looks So Perfect," is really the best introduction to the group. Watch it above.
OK, but specifically, who are they?
They are (from left to right):
Luke Hemmings — lead vocals and guitar
Ashton Irwin — drums and vocals
Calum Hood — bass guitar and vocals
Michael Clifford — guitar and vocals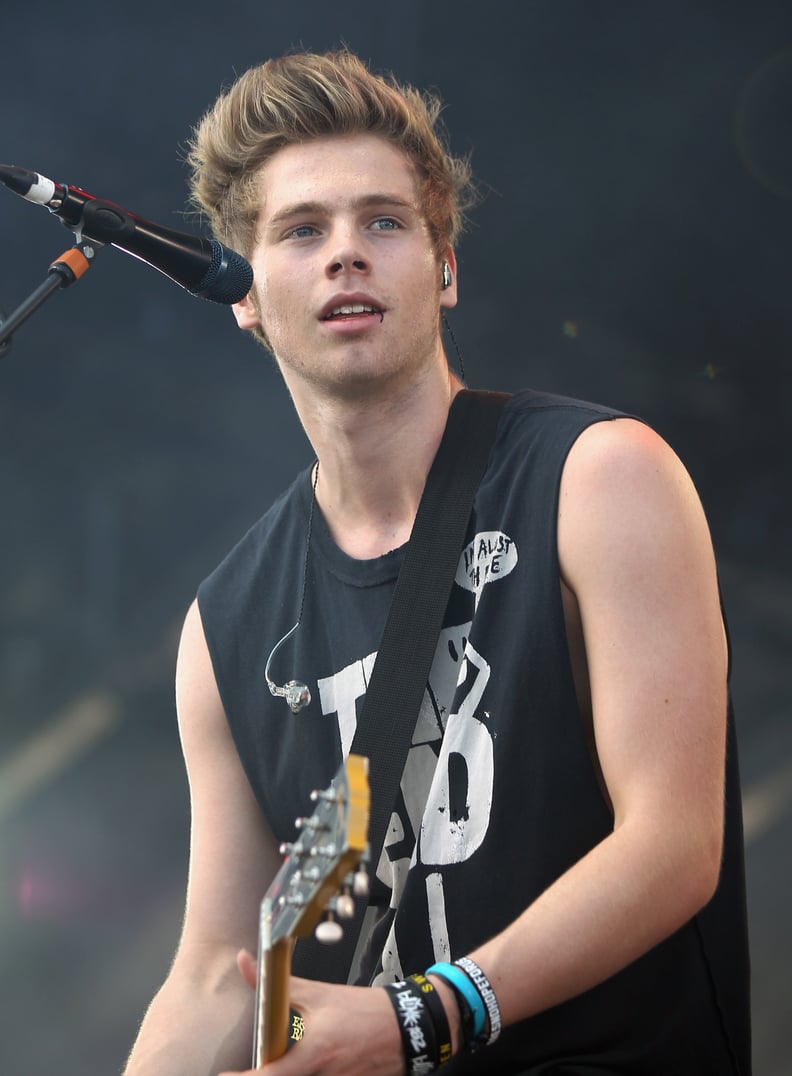 So who is the Harry Styles of the group?
While each boy has his own following, the main heartthrob title probably has to go to Luke, the lead singer and baby of the group. (And thus, nonthreatening and closer in age to the band's core fanbase.) He also loves his mom, which never hurts.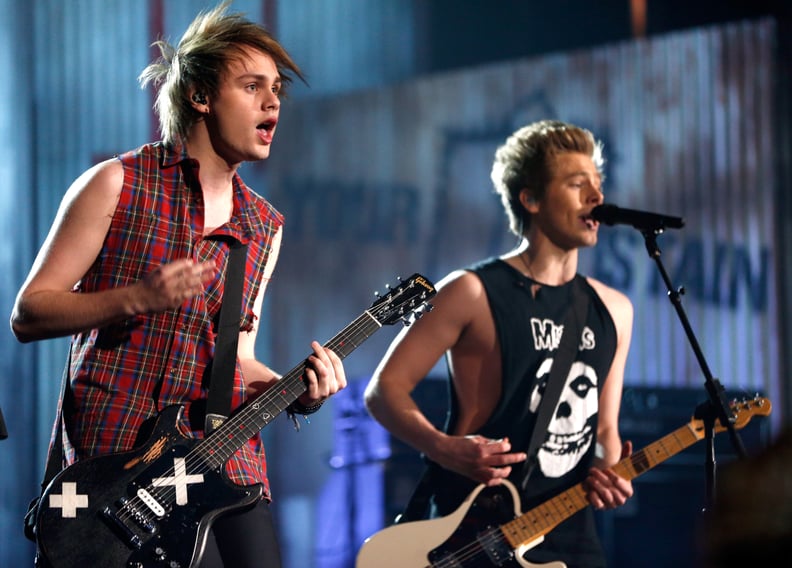 Why is everyone talking about them all of a sudden?
The band has risen to fame through a well-tread teen idol path. Like Justin Bieber, the group first gained popularity on YouTube doing cover songs. Eventually they caught the eye of One Direction's Louis Tomlinson, who tweeted out a link to their cover of "Gotta Get Out," declaring himself a fan. Naturally, that sparked a huge interest in the group, and the boys were offered the coveted opening-act slot on One Direction's Take Me Home tour in 2013, exposing them to millions of boy-band-loving teens. The two bands were a good fit, as One Direction brought 5 Seconds of Summer along for its 2014 Where We Are tour and the band started landing high-profile gigs at various award shows, including the VMAs. Once the Where We Are Tour wrapped up earlier this month, 5 Seconds of Summer was getting mainstream attention.
OK, but why do teen girls love them?
The boys are a perfect mix of adorable, approachable, and a little bit of danger. The band has an extremely active social media presence, following fans, tweeting with them, and sharing plenty of photos on Instagram. They also keep things interesting by tweeting a lot of naked pictures of themselves. (Don't worry, they're more PG-13 rather than X-rated.) Just imagine if members of *NSYNC were sharing photos of their bare bums back in the day!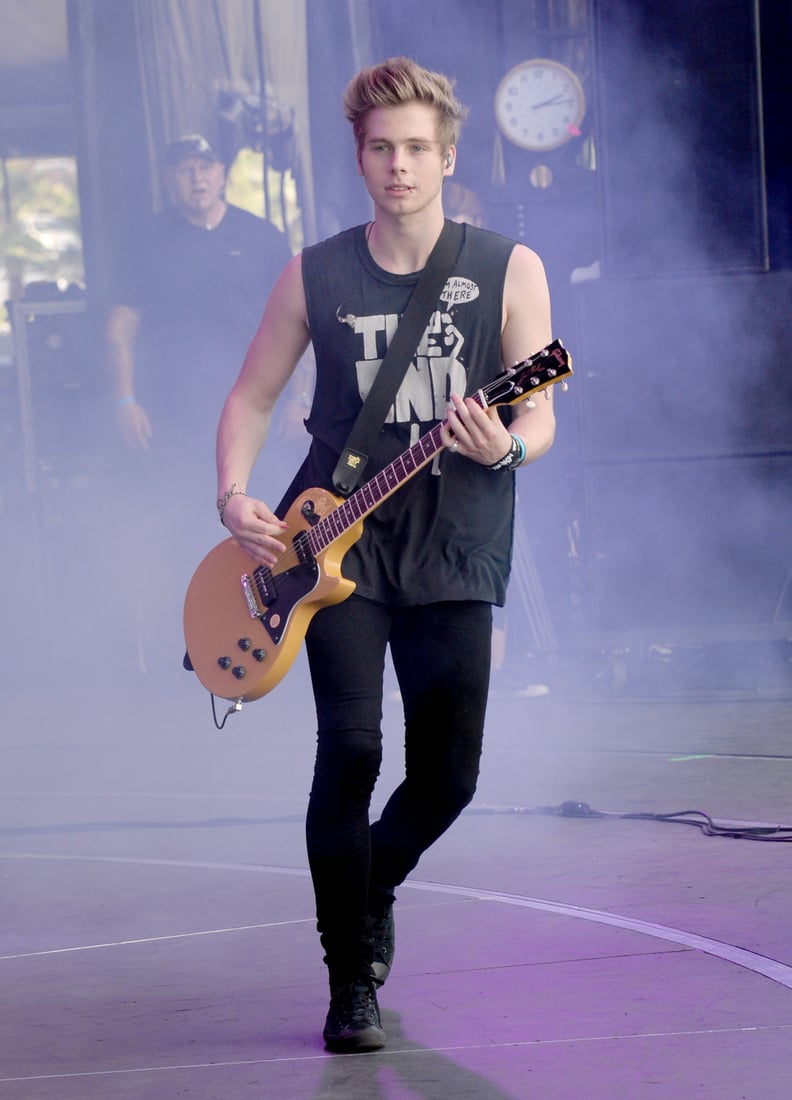 How weird should I feel about thinking they are cute?
Your level of weirdness is entirely up to you, but you can hopefully rest easy knowing that all of the guys are now of legal age. (Three of the members are 18, while Ashton is 20.)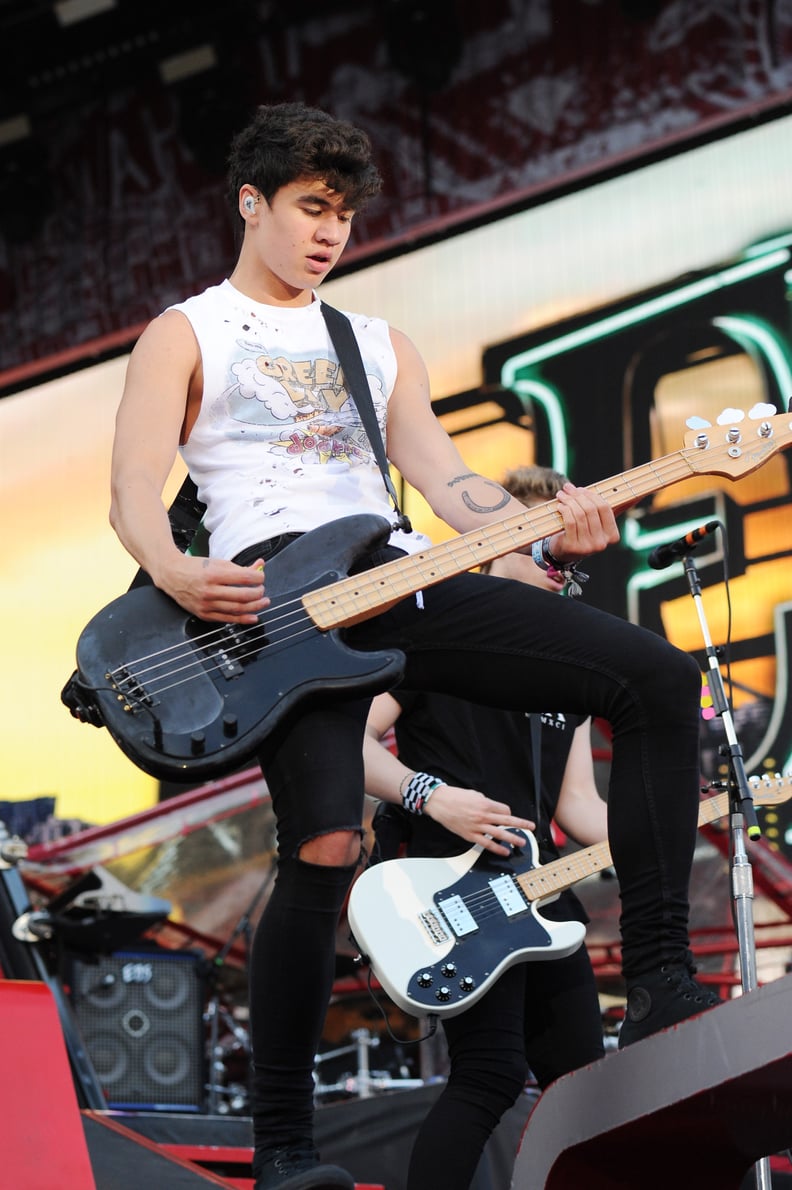 Do they have any juicy rock band scandals yet?
The band has mostly avoided courting gossip, but their biggest scandal to date would probably have to be Calum Hood's naughty leaked Snapchat. Back in August, a fan shared a very NSFW Snapchat of Calum showing off his member, which understandably caused quite a bit of chaos among the group's fans. However, instead of denying the validity of the video, Calum owned up to the Snapchat, saying that he is "still a teenage kid" and learning from his mistakes.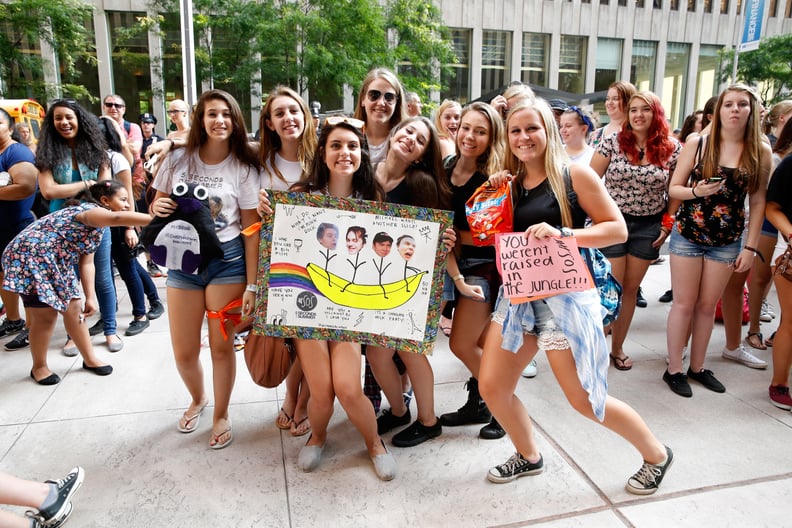 What do their fans call themselves?
Unlike Justin Bieber's "Beliebers" or One Direction's "Directioners," 5 Seconds of Summer's fans don't really have an official fandom name. They're too cool for something like that! (But, really, what kind of name could you make out of "5SOS" anyway?)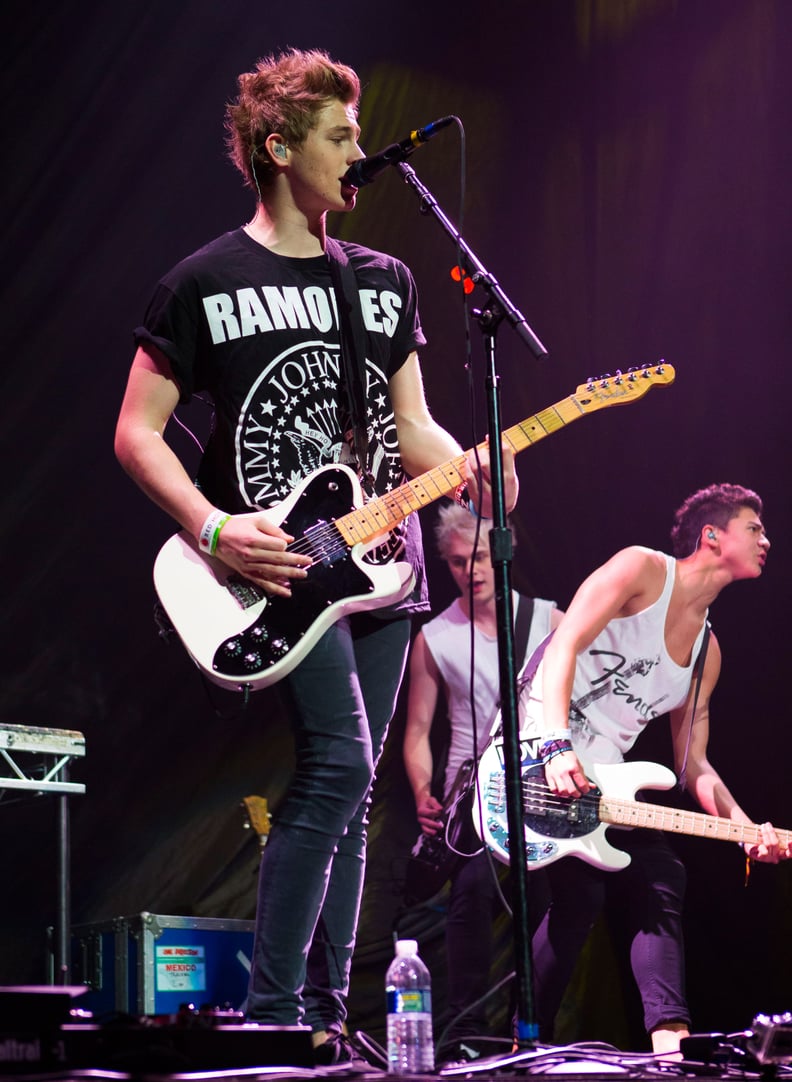 How do you pronounce "5SOS"?
Do not call them "Five S-O-S!" It's pronounced "Five Soss," sort of like how you pronounce ASOS without the "A." This is a very touchy subject with fans.