A Look Back on Marilyn Monroe's Complicated Love Life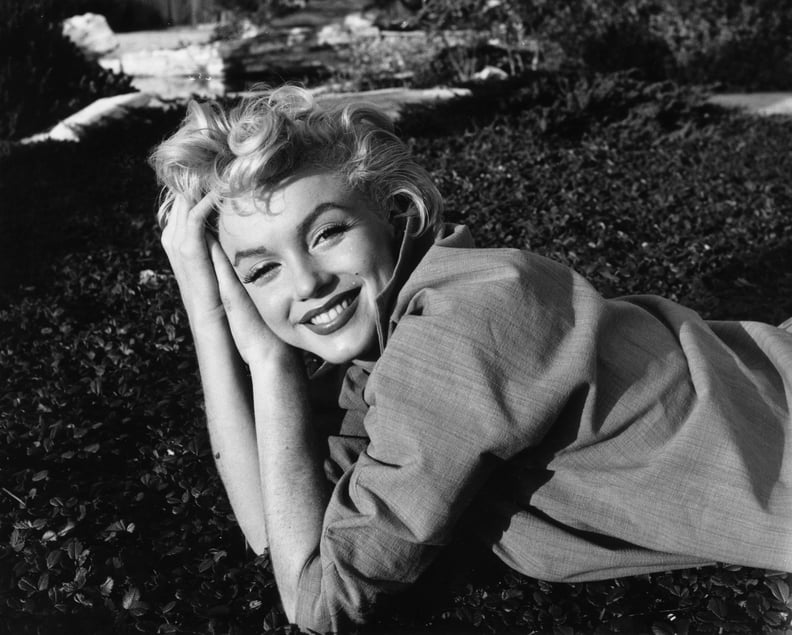 Getty | Baron
The life and legacy of Hollywood icon Marilyn Monroe is being explored in Netflix's new documentary "The Mystery of Marilyn Monroe: The Unheard Tapes." The late starlet's tumultuous life and tragic death has been subject to endless speculation over the years, including those she was romantically involved with since she emerged on the big screen in the 1950s.
Throughout her life, Monroe was married three times, but rumors about affairs and flings with movie costars like Milton Berle to even former president John F. Kennedy followed her relentlessly. Following Monroe's sultry performance of "Happy Birthday" at the Democratic Rally for JFK in 1962, there was an influx of rumors circulating that the two had an affair, though there's no evidence to support the long-enduring theory.
In light of Netflix's documentary, here are all the people Monroe romanced in her life.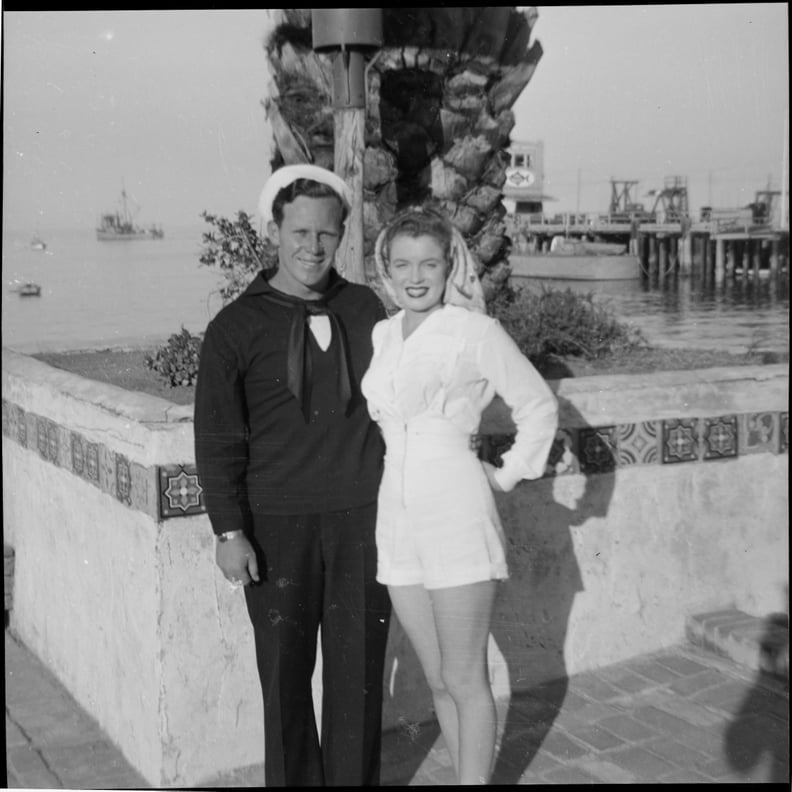 Marilyn Monroe and Jim Dougherty (1942 - 1946)
Throughout Monroe's childhood (when she was still going by her original name of Norma Jean Baker), she was in and out of foster homes while her mother, Gladys Baker, was hospitalized due to paranoid schizophrenia. By the early 1940s, she was placed under the care of Grace Goddard, a friend of her mother, according to The Express. When a job opportunity forced Goddard to leave Los Angeles for West Virginia, she gave Monroe, who was still a ward of the state of L.A., an ultimatum. In an interview about her first marriage (via The Express), Monroe recounted, "[Goddard] arranged it. She and her husband were going to West Virginia and they were gonna put me in a home, you know like I had been before, or I could marry this boy who was 21 at the time. So I married." Monroe was only 16 when she married Dougherty in 1942.
During this time, the United States was a year into World War II, so Dougherty joined the Merchant Marines and was stationed overseas in 1944. Left behind by her husband, Baker started modeling after she was discovered by a photographer at her factory job. By 1945, she had signed a contract with the Blue Book Modeling Agency and transformed her once timid, cookie-cutter image into that of a bombshell model. As Baker's modeling career took, she also sought to work in film, and in 1946 signed a contract with 20th Century Fox.
To her dismay, the stipulations of the contract were that she had to be unmarried, so in September 1946, Baker filed for divorce. According to Doughtery himself, the soon-to-be starlet wanted to remain in a relationship, just without being legally married. He told UPI in a 1984 interview (via The LA Times), "She wanted me to be there — she just wanted us to keep on and not be married for the contract. I couldn't do that."
After her marriage from Dougherty ended, Baker changed her name to Marilyn Monroe and worked her way to the top of Tinseltown.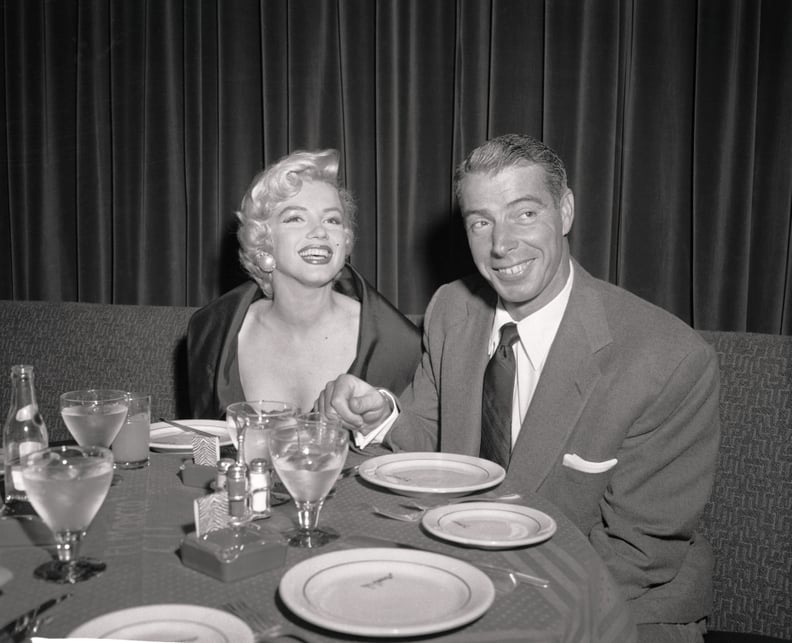 Marilyn Monroe and Joe DiMaggio (1952-1954)
By the time Monroe met New York Yankees baseball player Joe DiMaggio in 1952, she was one of Hollywood's biggest stars. According to Biography, DiMaggio requested a friend to arrange a date between him and Monroe, and the two connected right away. For the next two years, the couple dated and by 1954 DiMaggio was ready to take their relationship to the next level. Monroe recalled their decision to get married in her 1960 memoir "My Story," saying (via ESPN), "Joe and I had been talking about getting married for some months… We knew it wouldn't be an easy marriage. On the other hand, we couldn't keep on going forever as a pair of cross-country lovers. It might begin to hurt both our careers." The pair married on Jan. 14, 1954, and honeymooned in Japan while DiMaggio handled business affairs.
Monroe's sex symbol image was a point of contention for the couple. While DiMaggio wanted a stay-at-home wife to start a family with, Monroe did not want to be exclusively confined to that role and instead wanted to grow her career and perhaps a family at the same time. By October 1954, the pair's whirlwind marriage had disintegrated, and they filed for divorce. The icon's famous scene in "The Seven Year Itch," in which her flowy white dress is blown up above her knees, was allegedly their breaking point, with Monroe saying (via People), "[DiMaggio] said ... exposing my legs and thighs, even my crotch — that was the last straw."
Despite their marriage ending on rocky terms, DiMaggio and Monroe remained friends until her death in 1962. Devastated by the loss, the baseball player not only handled her funeral arrangements, but he also sent roses to her grave three times a week for over two decades, according to The New York Times.
Marilyn Monroe and Arthur Miller (1955-1961)
Monroe first met playwright Arthur Miller in 1950 through mutual friend and esteemed director Elia Kazan. At the time, Miller was married to his first wife, Mary Slattery, but the two formed a connection that left an impression on Monroe for years until they met again in 1956, according to Biography. Newly divorced and still curious about Miller, Monroe increasingly became close with the playwright, and the two started an affair. Shortly after, Miller divorced Slattery and the two wed in June 1956. The couple were happily together for the following years, even through Miller's intense scrutiny from the United States House Un-American Activities Committee and Monroe's continued rise to stardom. But by 1960, their relationship began to fall apart.
In 1960, Monroe was working on her film "The Misfits" alongside Hollywood royalty Montgomery Clift and Clark Gable. The film's screenplay was written by Miller, and as the two were working alongside each other, tensions started to rise. By that time, the two had already drifted apart and the starlet felt closed out by her husband, writing in her diary (via Vanity Fair), "I still feel hopeless. I think I hate it here because there is no love here anymore…"
Filming "The Misfits" was exhausting for all, as Monroe struggled with substance abuse while Miller changed the script constantly. The two divorced in January 1961 and Monroe tragically died less than two years later in August 1962.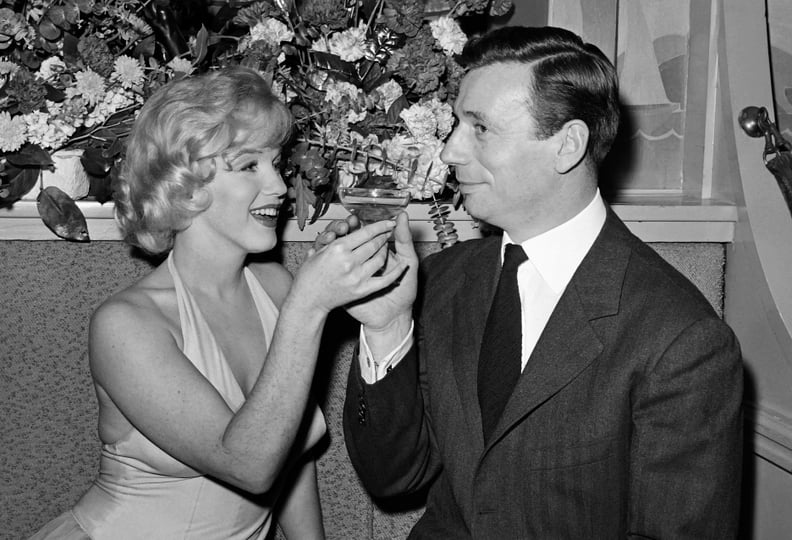 Marilyn Monroe and Yves Montand (1960)
Outside of her marriage with Miller, Monroe had a brief affair with French actor Yves Montand while on the set of their 1960 film "Let's Make Love." The pair allegedly did not hide their off-screen chemistry, despite both being married at the time. Vogue reported the two would meet "in the private bungalows 20 and 21 of the famous Beverly Hills Hotel" to conduct their affairs, but their fling ultimately ended when they wrapped up filming in the summer of 1960, per The Daily Mail.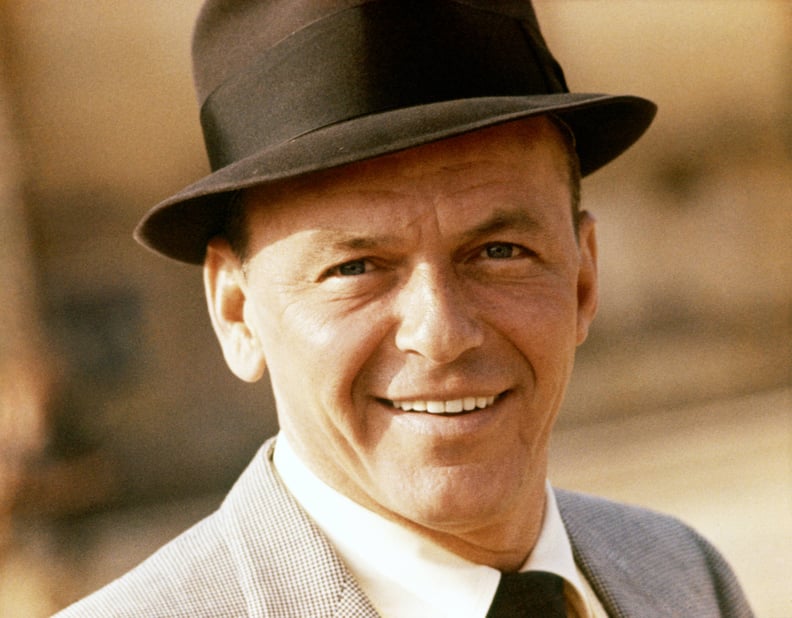 Marilyn Monroe and Frank Sinatra (1961)
Following her divorce from Miller, Monroe dated Hollywood heartthrob Frank Sinatra in 1961. According to People, the two briefly lived together in Los Angeles, but their relationship was short-lived, and Sinatra went on to propose to actress Juliet Prowse in 1962. They remained friends until Monroe's death in 1962.