11 Men Ariana Grande Has Dated, Including New Boyfriend Ethan Slater
Ariana Grande, a lyrical genius when it comes to all things sex and romance, has quite a romantic history herself that includes fellow stars and an ex-husband. Back in 2021, the singer tied the knot with luxury real estate agent Dalton Gomez during a "tiny and intimate" ceremony with their closest friends and family. While the pair largely kept their relationship under wraps, news of a split has thrust it back into the spotlight.
Grande and Gomez first confirmed their relationship in May 2020 with the former and Justin Bieber's "Stuck With U" music video, which showed the then-couple isolating together at her home in Los Angeles. Fast forward to July 17, People confirmed that the pair had separated after two years of marriage, with a source claiming the breakup happened earlier this year. The former couple settled their divorce in October, per People.
Adding to the buzz surrounding the pair's split, People reported on July 20 that Grande has already moved on from Gomez with her "Wicked" costar, Ethan Slater. Reps for Grande and Slater did not respond to POPSUGAR's request for comment on their reported relationship.
Prior to Gomez, Grande dated a variety of different men — from musicians to backup dancers and a YouTube star — and she's often pulled inspiration from those relationships to write some of her hit songs. Perhaps most famously, Grande wrote "Thank U, Next" in 2019, shortly after she called off her engagement to Pete Davidson, and she name-dropped four of her famous exes on the track, too. But she's also written devastating love songs like "POV," "Imagine," and "Moonlight," as well as very sexy tracks like "34+35," "Side to Side," and "Greedy."
Though Grande isn't afraid to turn the gushy details of her relationships into hit songs, in more recent years, she's become very private about the dynamics of her romantic life, rarely speaking about her exes or ex-husband publicly outside of her music.
Ahead, these are all the guys Grande has been linked to over the years.
01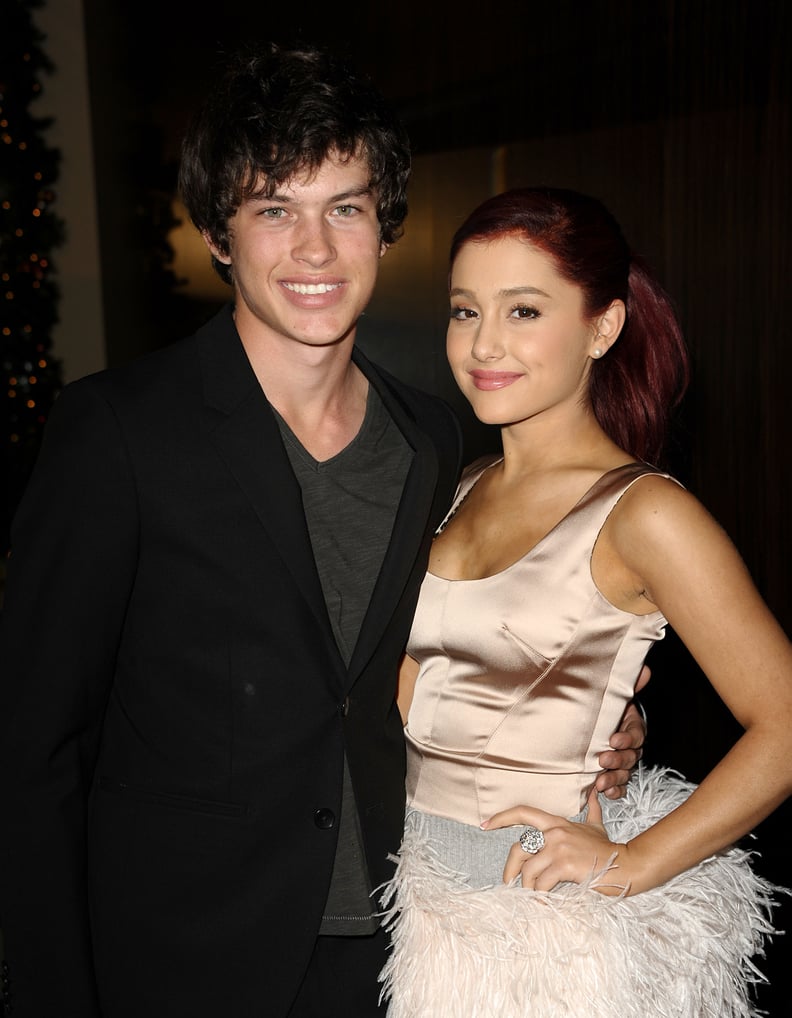 Graham Phillips
Grande dated "Riverdale" actor Graham Phillips for almost three years after meeting on the set of their 2008 Broadway musical "13." The two have remained friends since then, and Phillips even defended Grande during her #Doughnutgate scandal in 2015. "I think the whole thing is hilarious," he told People at the time. "She's such a sweet girl. It's tough. We all say things that we regret. I don't think it speaks to her character at all."
02
Jordan Viscomi
Following her split from Phillips, Grande dated Jordan Viscomi, a "Victorious" backup dancer, in 2011. They dated for almost a year before calling it quits in February 2012. At the time, Just Jared reported that Grande said her "heart was broken and shattered," adding, "I was crying through hair and makeup, like I couldn't even pull myself together." The article has since been removed, but Grande's quotes are often referenced by other media.
03
Jai Brooks
The singer then attempted a long-distance relationship with Aussie YouTube star Jai Brooks from 2012 to 2014. Following their breakup, Brooks took to Twitter to blast Grande in a lengthy message and even accused her of cheating on him with Nathan Sykes, according to Us Weekly. "Yes, I was cheated on. Yes, it does suck. Yes, I was left for another man," Brooks wrote. "Nathan may be a top bloke or a sweet person, but what he did was just completely wrong. He interfered with my life and did not respect my relationship; his actions caused me to not be able to sleep at night and not see the world as a beautiful place. Nathan, if you read this, when you hold her hand, you better hold it tight because you are holding my world. I do wish you two happiness and a good life and hope everything works out."
Grande then released a YouTube video in response to Brooks's accusations. "I feel like how he handled it was a bit unexpected, but at the end of the day, my family, my friends, and my true fans know the type of person that I am," she said. "Those kind of accusations being thrown at me are completely false. More than anything, just hurtful and shocking."
04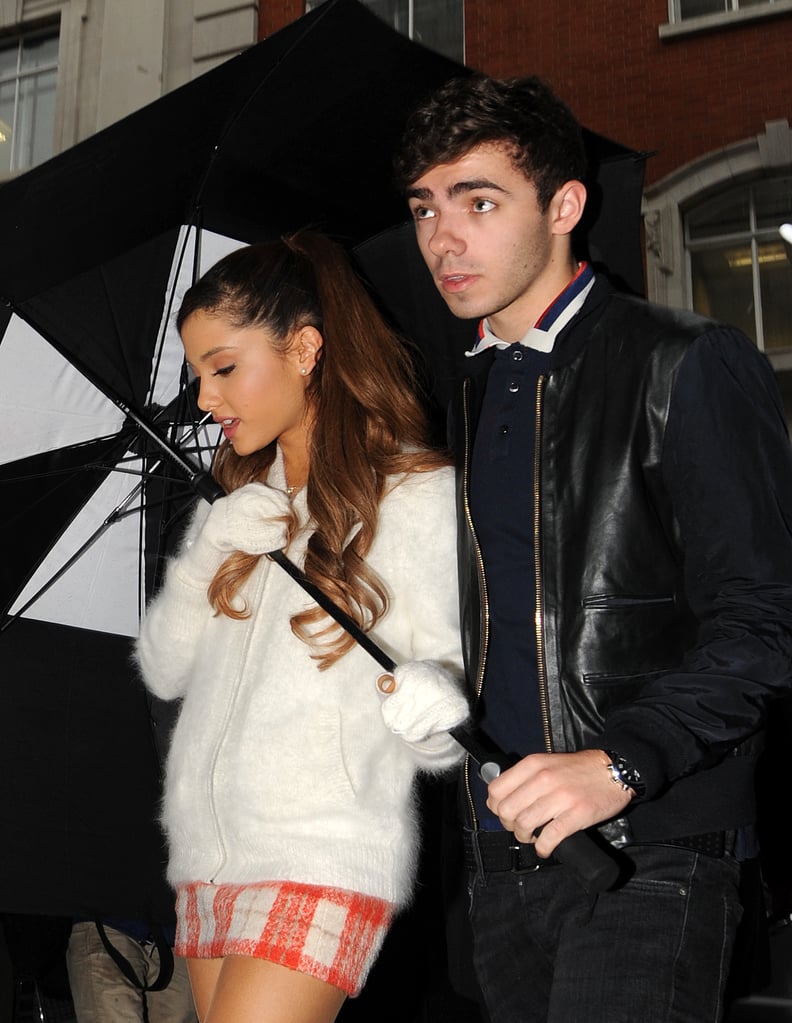 Nathan Sykes
Grande moved on with The Wanted singer Nathan Sykes shortly after, and the two dated for four months in 2013. The couple even collaborated on Grande's song "Almost Is Never Enough." It's unclear when and how the two parted ways, but in February 2014, Grande confirmed in an interview that they'd split. "We broke up a little while ago, but he's a really good friend," she said, as reported by J-14. "He's so talented. I am so glad to have met him and have a friend like him in my life. He's an amazing person. It was very civil. It was mutual." In 2016, they collaborated again, only this time it was for Sykes's song "Over and Over Again."
05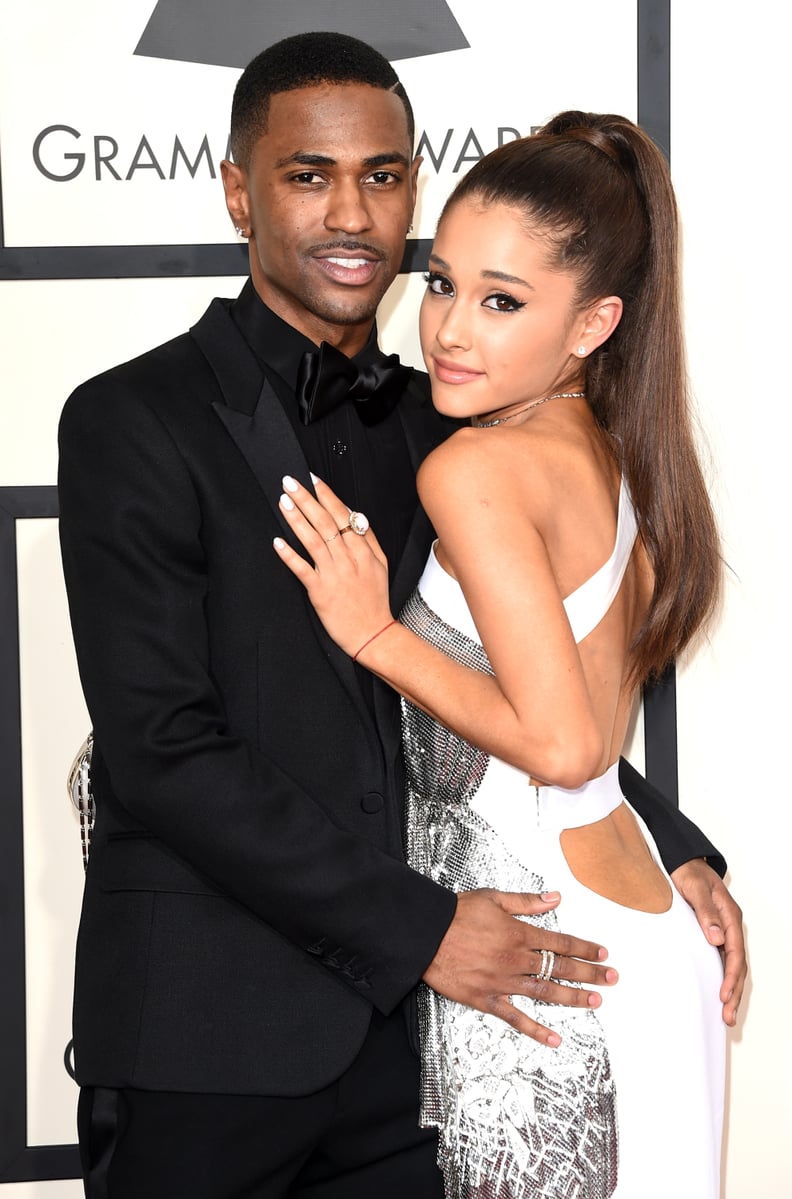 Big Sean
Big Sean struck up a romance with Grande after calling off his wedding to Naya Rivera in 2014. The pair made their public debut as a couple when they were spotted holding hands at the MTV VMAs, and the singer even made a cameo in Big Sean's "Patience" video.
However, eight months later, in April 2015, Grande and Big Sean called it quits. "They both deeply care for each other and remain close friends," their reps told Us Weekly in a joint statement. "We kindly ask that the media respect their wish for privacy regarding this personal matter at this time." While neither Big Sean nor Ariana ever revealed the reason for their breakup, sources said: "They made the decision to part ways because of their conflicting touring schedules."
06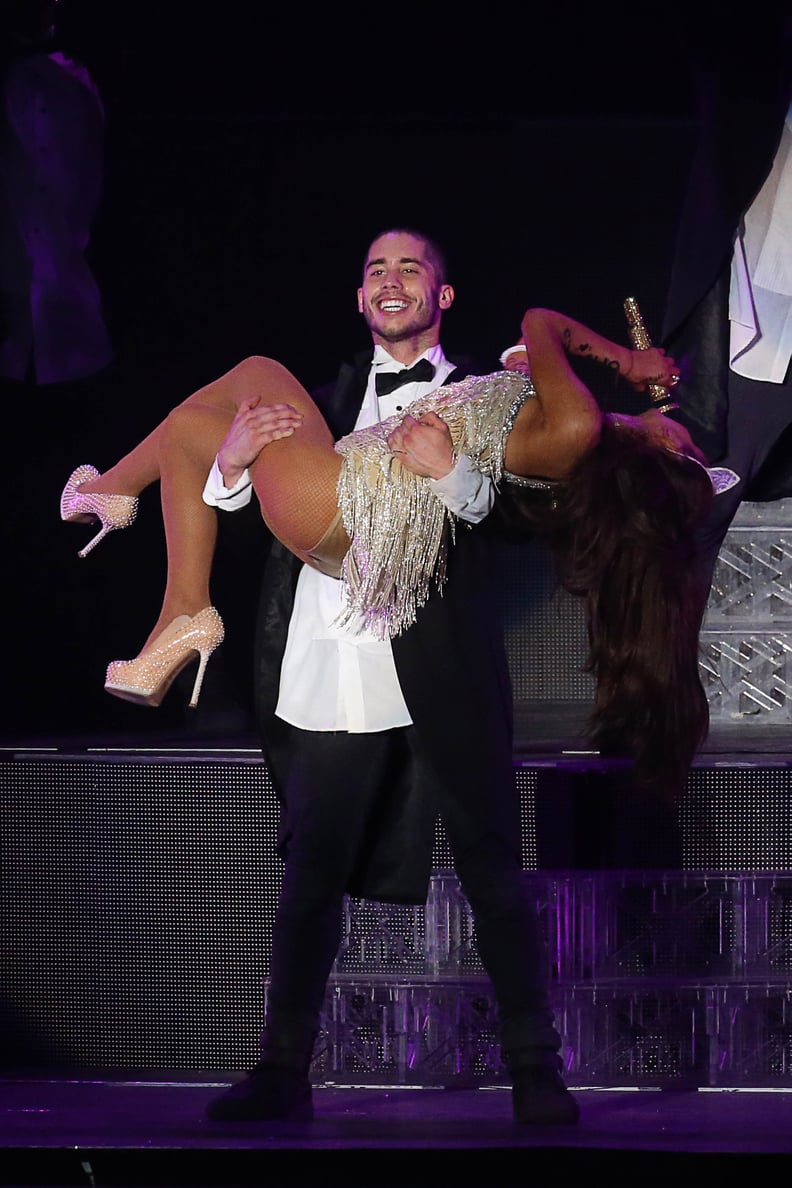 Ricky Alvarez
Three months later, Grande was linked to her backup dancer Ricky Alvarez after they were shown kissing in Grande's now-infamous #Doughnutgate video. The singer and Alvarez dated for a year before parting ways in July 2016. "She broke up with him. He didn't cheat or anything, they just found it difficult to make it work. They are still friends though," a source told E! News at the time. "[She] is happy to be single and do her for a little while."
07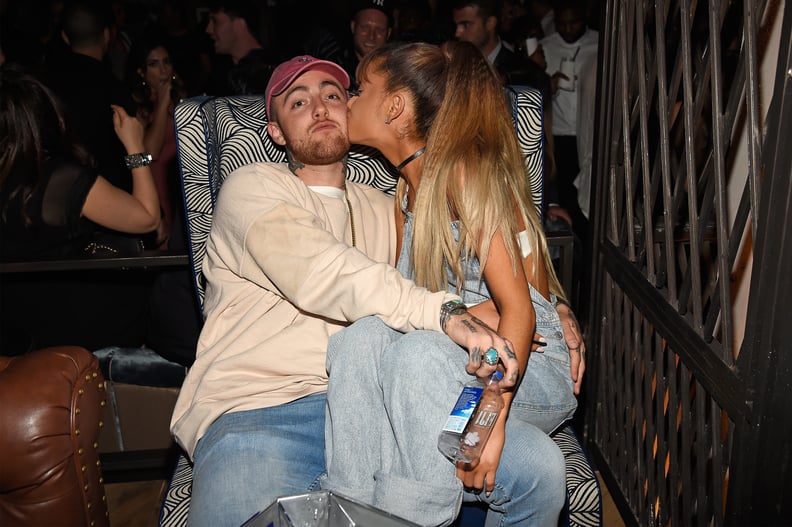 Mac Miller
Still, it wasn't very long until rumors that Grande was dating Mac Miller began swirling. The pair initially started off as friends and collaborated on music together, but in August 2016, the duo were spotted kissing during a romantic sushi date in Encino, CA. There were also rumors that the couple might have gotten engaged after Grande debuted a diamond sparkler on her ring finger during her Manchester concert in June 2017.
Neither Grande nor Miller ever confirmed the reports, but by May 2018, the pair had gone their separate ways. "Hi! This is one of my best friends in the whole world and favorite people on the planet Malcolm McCormick," Grande wrote on Instagram in a since-deleted post, confirming their split. "I respect and adore him endlessly and am grateful to have him in my life in any form, at all times regardless of how our relationship changes or what the universe holds for each of us! Unconditional love is not selfish. It is wanting the best for that person even if at the moment, it's not you."
Shortly after, Miller died from an accidental drug overdose at age 26 in September 2018.
08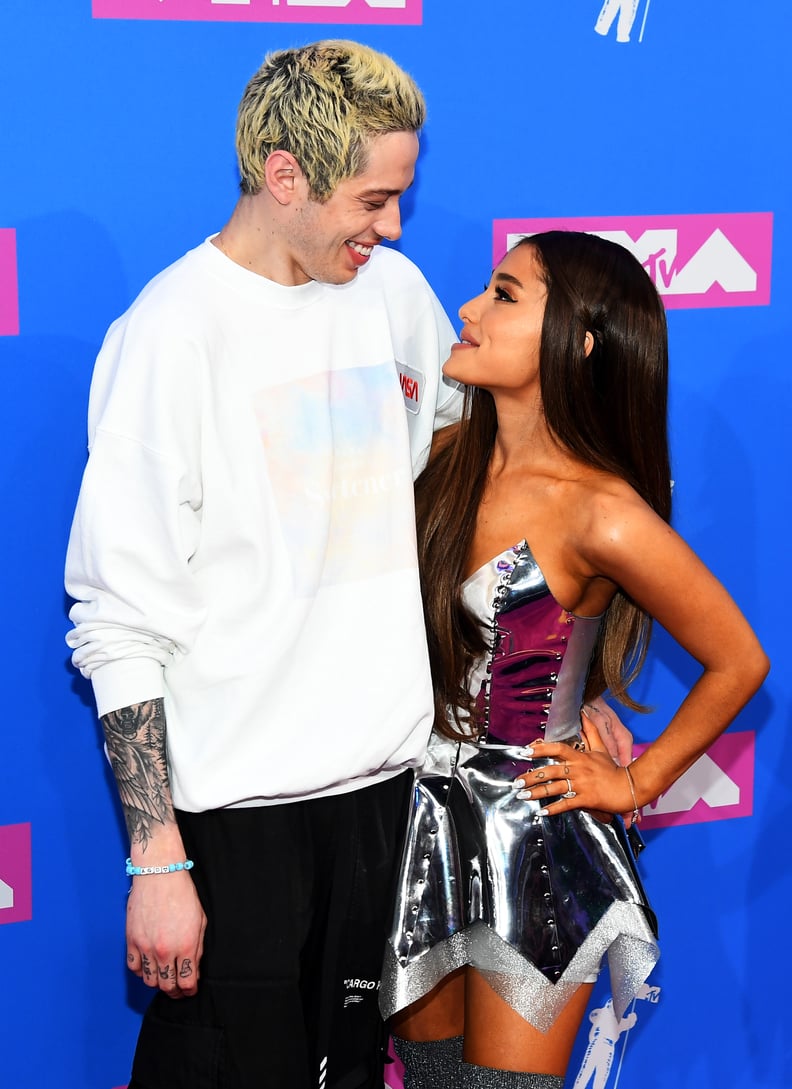 Pete Davidson
Grande moved on with "Saturday Night Live" alum Pete Davidson in May 2018, and they got engaged a few weeks later. However, their romance was short-lived as they broke up in October 2018. Grande later referenced the breakup in her "Mean Girls"-inspired "Thank U, Next" music video, where she dedicated a page in her burn book to Pete. His page read: "I love u always" and "Sry I dipped." Davidson has a lengthy dating history of his own.
09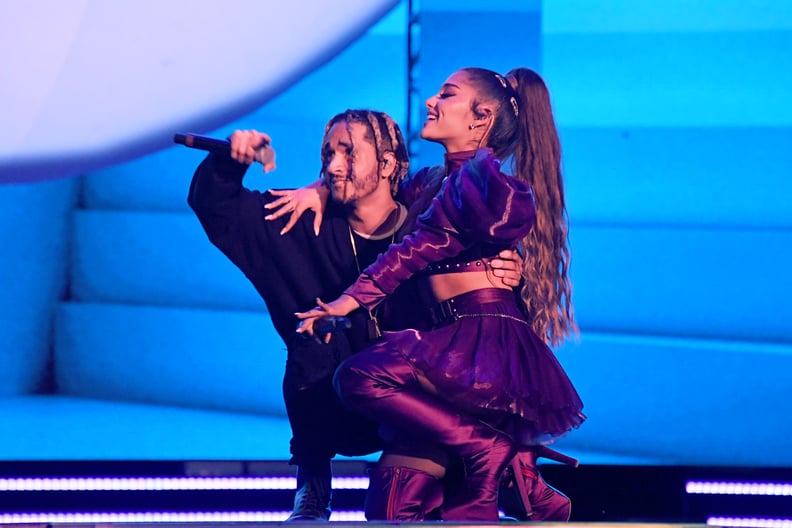 Mikey Foster
Rumors of a romance between Grande and Mikey Foster first began swirling in August 2019 when they had a steamy makeout session in the singer's "Boyfriend" music video. The two were then spotted hanging out together on multiple outings, and Foster even joined Grande on her "Sweetener" world tour with his band, Social House. It wasn't until a month later, though, that Grande's brother, Frankie, confirmed their relationship to Us Weekly. "I love Mikey. I think he's a really sweet guy. So talented. So kind and so caring," he told the outlet. "He's a great guy." However, he later backtracked in a now-deleted tweet, saying Grande was actually single at the time. In February 2020, though, they were spotted walking arm in arm at Disneyland, but they apparently broke up soon after.
10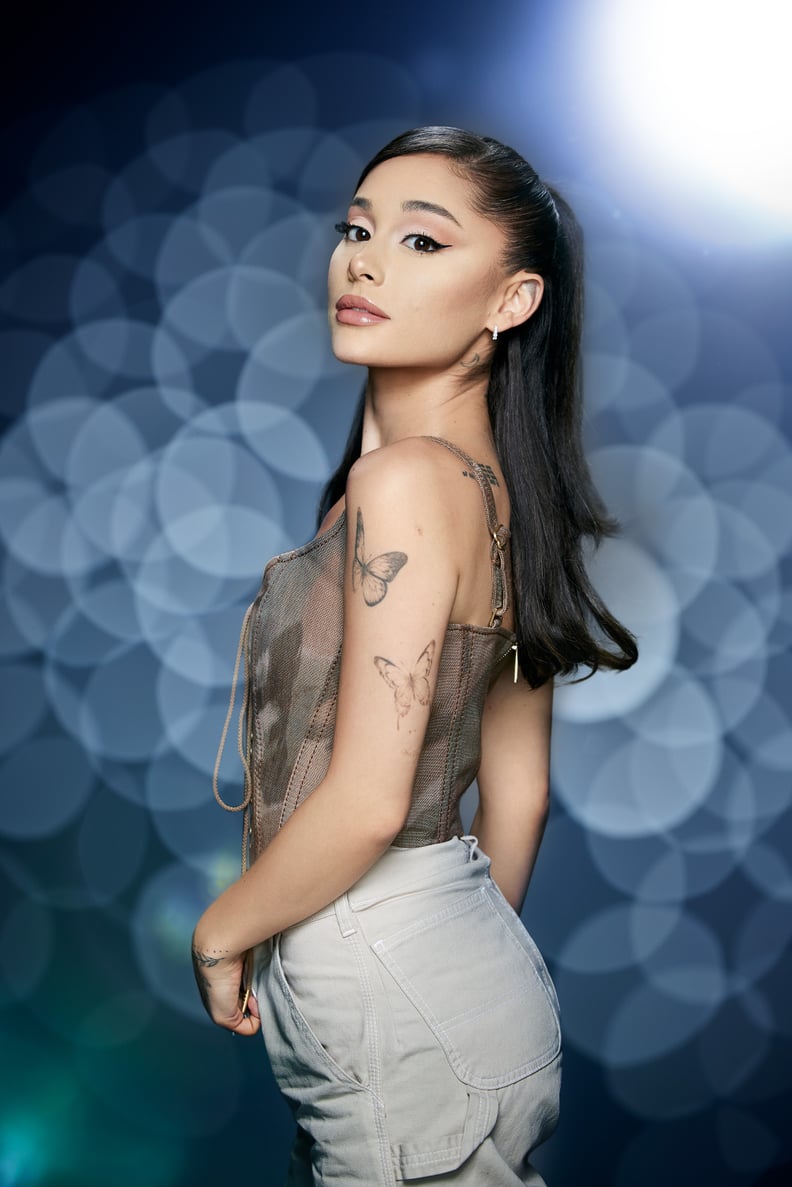 Dalton Gomez
Grande and Gomez were first linked together in February 2020, though it wasn't until May of that year that they finally confirmed their romance in the singer's "Stuck With U" video with Bieber. Seven months later, the pair got engaged. Alongside a series of photos showing off her stunning engagement ring, Grande announced the news on Instagram, simply writing, "forever n then some."
In May 2021, the singer's rep confirmed that the two had tied the knot, and Grande shared a few photos from the wedding that month, too. However, in July 2023, People reported that the two separated after two years of marriage. According to TMZ, which was the first to report on the couple's separation, they parted ways in January before they tried to give their relationship one last chance in May. That reportedly only lasted two weeks before they called it quits for good and started dating other people.
In October 2023, the pair settled their divorce, with Grande paying Gomez $1,250,000, according to People. Gomez also received half of the net proceeds from the sale of their former Los Angeles home, in addition to Grande covering up to $25,000 of his attorney fees.
11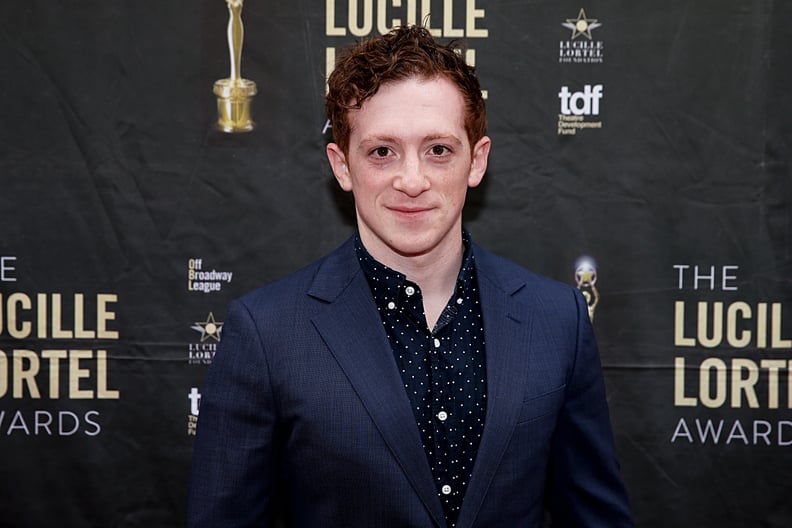 Ethan Slater
Shortly after news broke of Grande and Gomez's separation, People reported on July 20 that she had moved on with her "Wicked" costar Slater (who plays Boq in the film).
Grande and Slater reportedly only started dating after the singer and Gomez separated definitively in January. Slater had also already reportedly separated from his wife of four years, Lilly Jay, whom he shares one child with — a son named Ezra, who was born in August 2022.
While the pair has kept their relationship incredibly under wraps, they were spotted walking arm-in-arm while on a date night at Walt Disney World in Orlando, FL, on Sept. 22 in photos obtained by TMZ. Then, in October, TMZ published photos of the pair having a romantic dinner date in New York City, proving they're still going strong.