Everyone Halsey's Dated Publicly, From G-Eazy to Rumored Beau Avan Jogia
Over the years, Halsey has managed to walk the tightrope of dating in the public eye with grace and poise. One thing that's always been clear — from their more private relationships with Machine Gun Kelly and Evan Peters to her buzzy couplings with G-Eazy and Alev Aydin — is that Halsey has a thing for artists.
Halsey's love life has served as inspiration for many of their hit love songs, and the singer admitted in a January 2020 interview on The Morning Mashup that she's become more and more protective of their music as a result. "It can be kind of nerve-wracking playing new music for people that you're romantically involved with for a couple of reasons," she shared. "One is because they might hear a song about someone else and be like, 'What the heck?' But usually, if they do, that's a sign that you're not with the right person because they should be understanding of the process. Just because you've loved someone else doesn't mean you can't love again."
The singer recently split from their screenwriter partner of three years, Aydin, who is also the father of her son, Ender. Halsey has since appeared to move on with actor Avan Jogia.
From The 1975's Matt Healy to Yungblud, see all the people Halsey has opened up their heart to ahead.
01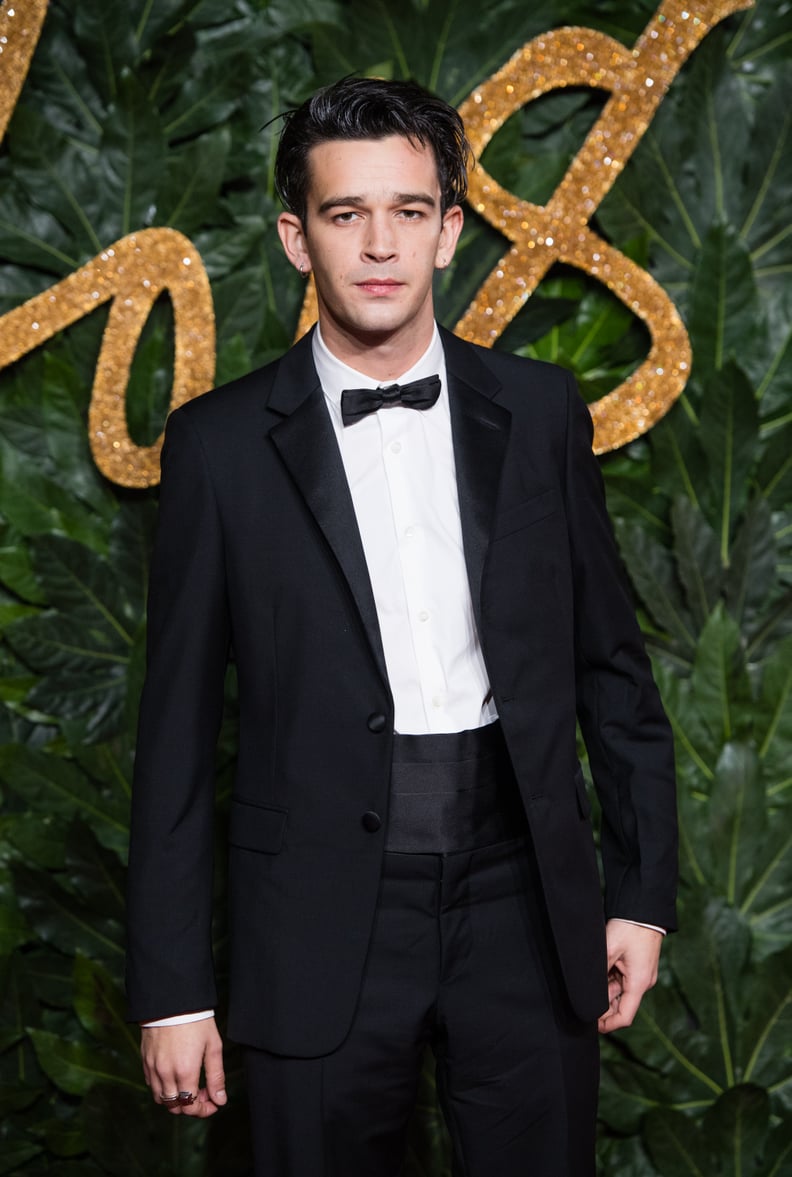 Matt Healy
Halsey dated The 1975's frontman in 2015 after meeting him at one of his concerts. "When I first started writing I was a huge fan of this band called The 1975. I went to see them in concert, bought tickets, met Matty, and in a weird way he's been influential to me just because of his lack of care," the singer said in a 2014 interview with All Things Go. While it's unclear when or why they split, it's rumored Halsey's "Room 93" EP is titled after a hotel room they once shared. But maybe not. "If you think he's the first red-wine-drinking, pretty-boy rocker in skinny jeans I've been associated with, you're out of your f*cking mind," they told Billboard.
02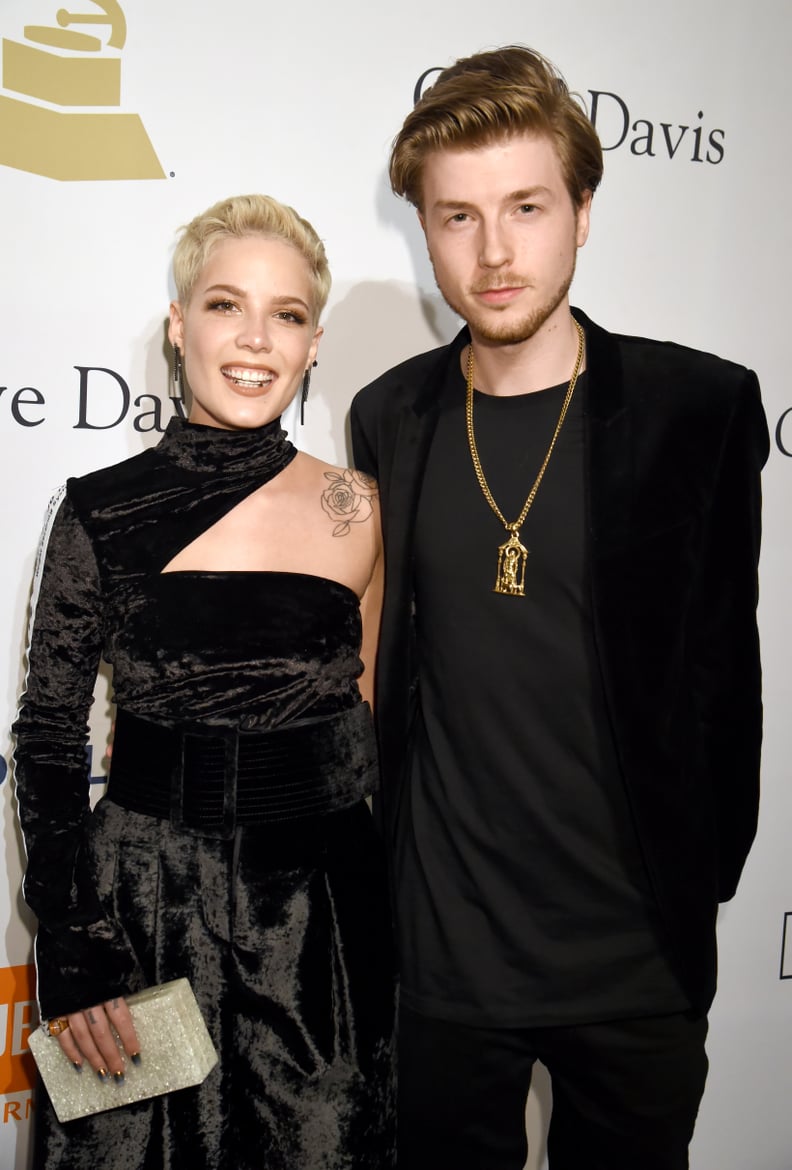 Lido
The singer dated the Norwegian record producer on and off from 2015 to 2016. "When we met, I was nobody; things changed very quickly," she said in a 2015 Billboard interview following their split. "A lot of people in my life freaked out. I didn't have the chance to say, 'I'm sorry, let me explain.' It was kind of like, 'If you can't keep up, f*ck you. I have to keep going.'"
03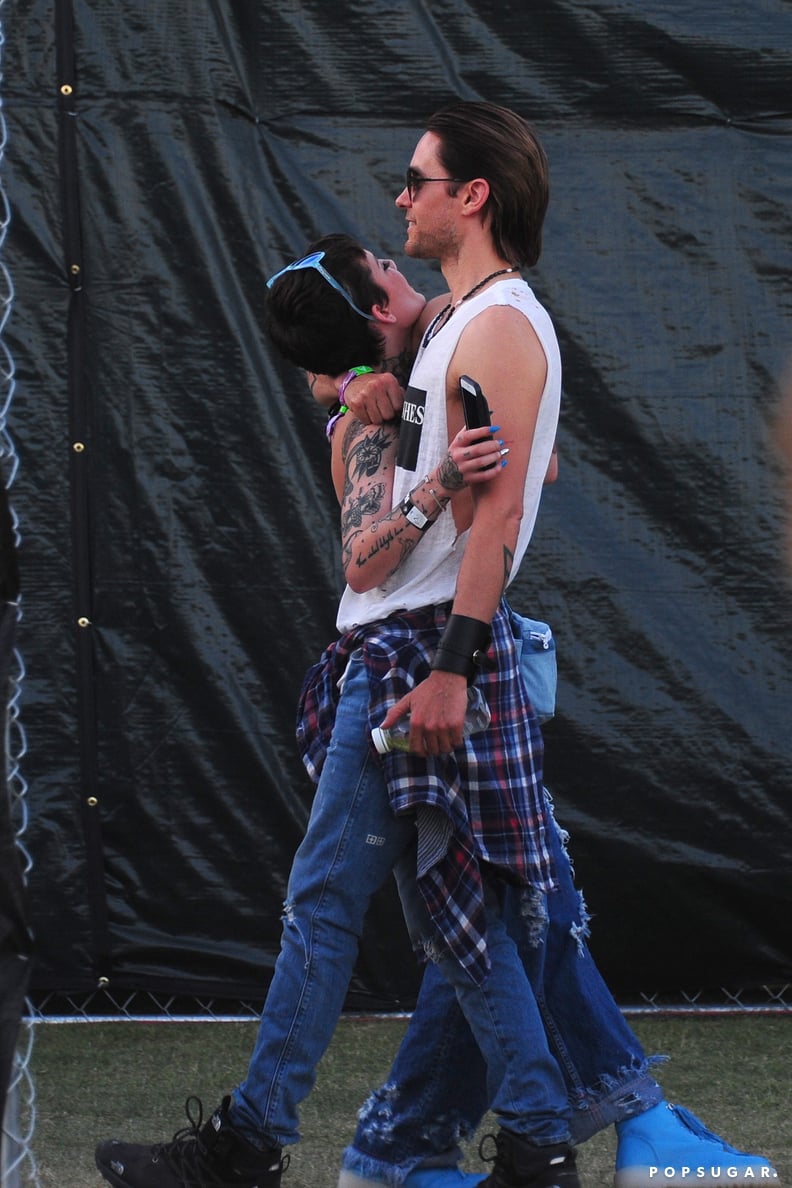 Jared Leto
Leto and Halsey sparked dating rumors when they were spotted getting cozy together at Coachella in April 2016. A month later, they showed up to the Met Gala in matching white outfits. We're not entirely sure if they actually dated, but they're still pretty close. Halsey even teamed up with Leto's band, Thirty Seconds to Mars, for their 2018 hit "Love Is Madness."
04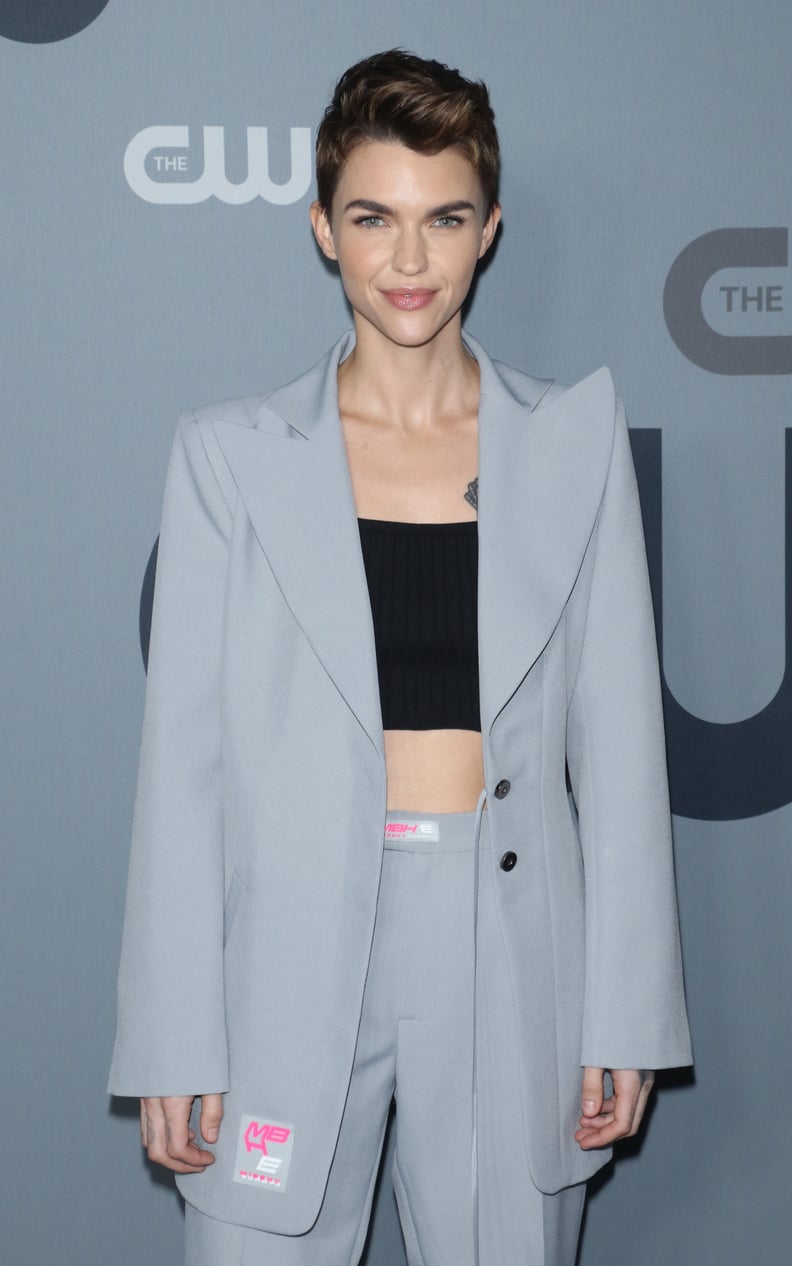 Ruby Rose
05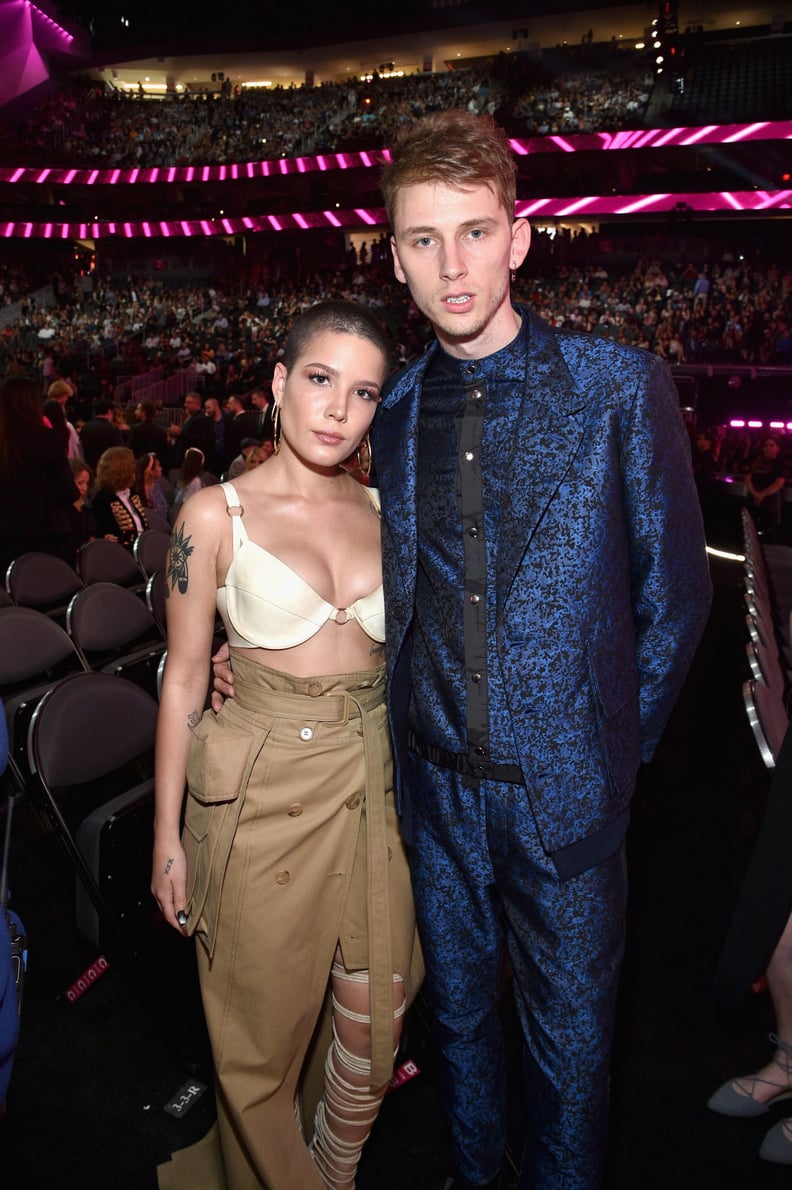 Machine Gun Kelly
Halsey then moved on and began dating the rapper in 2017 after they met on the set of Showtime's "Roadies." In addition to their cute posts on Instagram, Machine Gun Kelly briefly opened up about their romance to Rolling Stone, saying, "I won't comment exactly on titles or labels or anything, but what I will say is I feel 16 again." Their romance fizzled out the same year.
06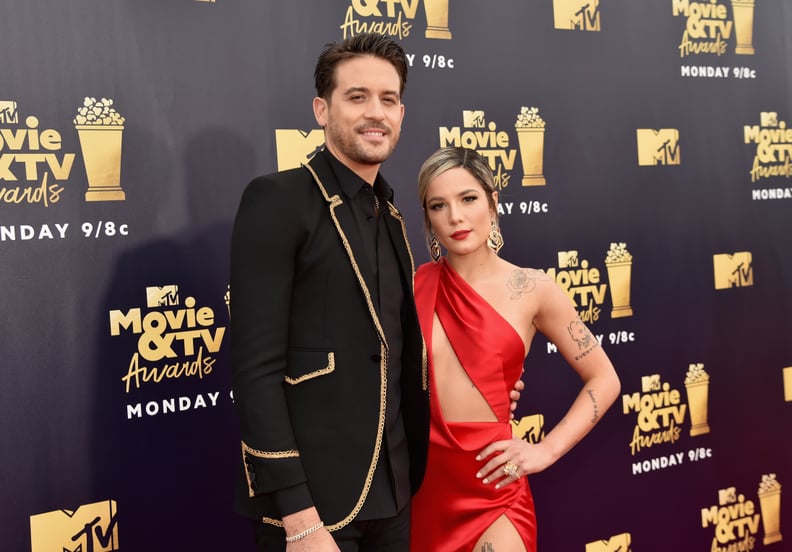 G-Eazy
Halsey and G-Eazy first sparked dating rumors in August 2017 when the singer referred to the rapper as "baby" in an Instagram post. While they initially kept their romance private, G-Eazy later told Paper magazine that they met at a party and they relate on "almost every single level." They dated on and off for a little over a year before they eventually split up for good in October 2018. At least we'll always have their song "Him and I" to remember them by.
07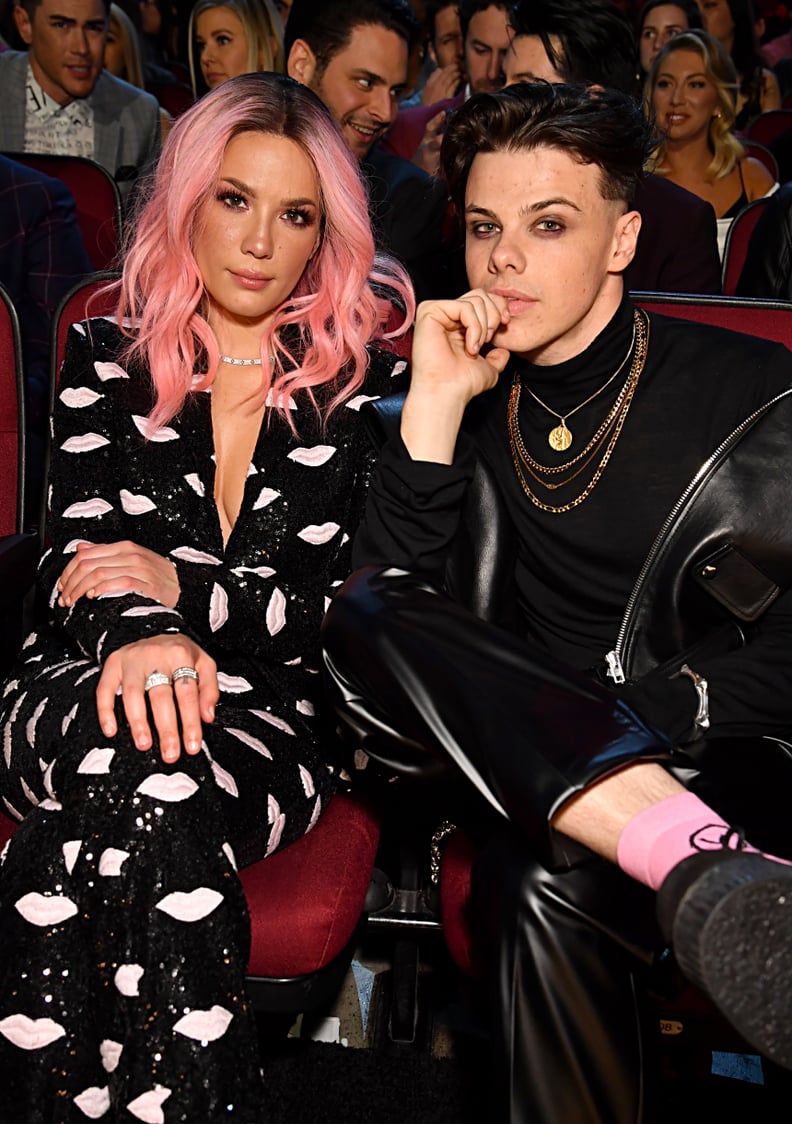 Yungblud
Halsey was previously linked to rocker Yungblud. After much speculation, they seemingly confirmed their romance in January 2019 when they posted a cuddly photo of the pair on Instagram. While they were dating, they weren't shy about showing off their romance, going on date nights, posting cute snaps together and even collaborating on their duet, "11 Minutes." However, it appears their romance was short-lived as Halsey moved on to Evan Peters.
08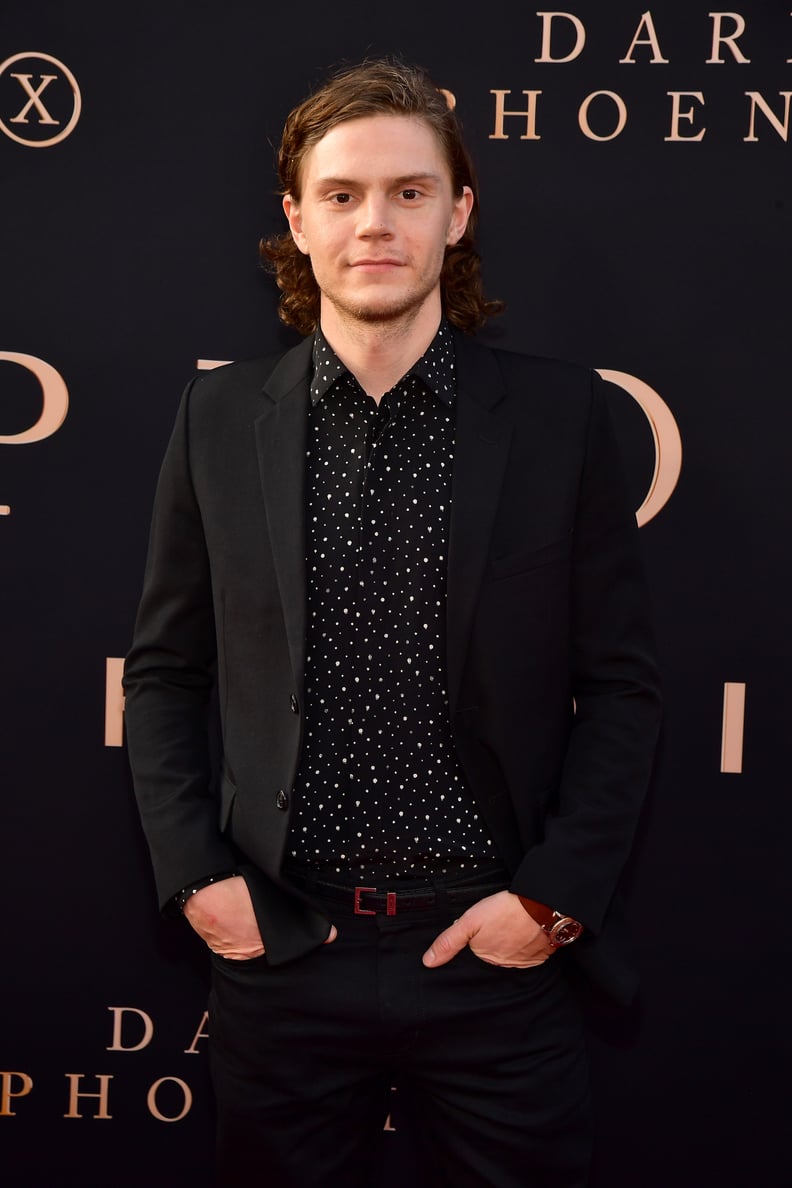 Evan Peters
09
Alev Aydin
It's unclear when Halsey and the screenwriter started dating, but they were spotted out in LA together in October 2020. They later revealed to Allure that the pair had known each other for years before they got together romantically. "Alev and I have been really good friends for four years," Halsey told the publication in July 2021. "And when the stars aligned, our relationship became romantic, and it was pretty evident that he and I were both like, 'Oh, my gosh! You're the person I'm supposed to start a family with.' A lot of people had opinions about that."
In January 2021, Halsey announced she was pregnant, which Aydin shared on his Instagram Story. Aydin also commented on the post, writing, "Heart so full, I love you, sweetness," to which Halsey replied, "I love you!!!!! And I love this mini human already!"
Halsey gave birth to her and Aydin's first child together, Ender Ridley Aydin, on July 14, 2021, announcing the news five days later on Instagram with a black-and-white photo of the pair cradling Ender in the hospital. "Gratitude. For the most 'rare' and euphoric birth. Powered by love," they captioned the post.
On April 25, 2023, it was reported that Halsey and Aydin split up after three years of dating, a source confirmed to POPSUGAR. The source shared that the breakup was amicable. The singer requested full physical custody of their son, Ender, and requested visitation for Aydin, according to Los Angeles County court documents obtained by POPSUGAR. The insider clarified that the custody arrangement was due to the singer's summer tour.
10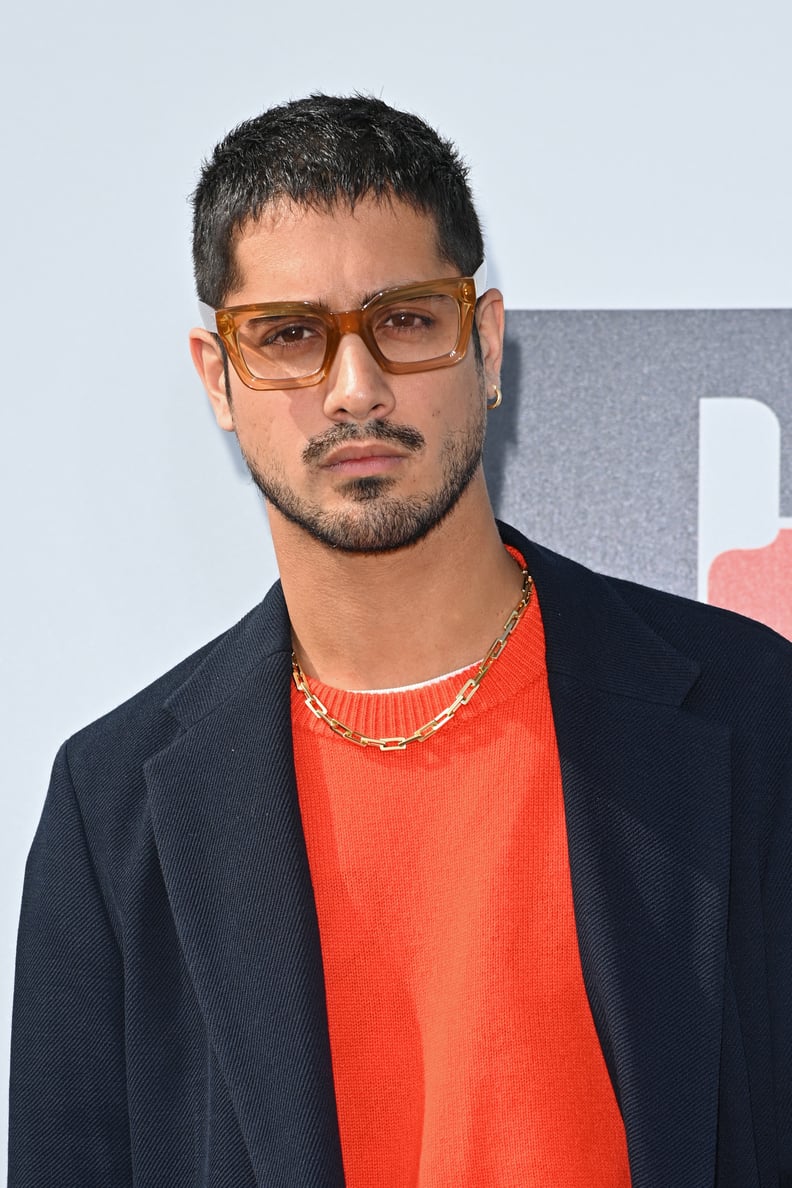 Avan Jogia
Halsey appears to be currently romancing Jogia. After much speculation, the pair seemingly confirmed their relationship with a PDA-filled date night in LA in September 2023, as seen in photos published by Page Six. Reps for Jogia and Halsey did not respond to POPSUGAR's requests for comment on their relationship status at the time. According to "Entertainment Tonight," the earliest sighting of the rumored couple dates back to June, when they were spotted hanging out on a beach in Barcelona, Spain.
On Oct. 26, the pair appeared to make their romance Instagram official after both posted a carousel of pictures featuring snaps of each other. In one of Jogia's photos, the two held hands while wearing matching black leather outfits.