Does Hero Fiennes-Tiffin Have a Girlfriend?
Hero Fiennes-Tiffin Says He's Never Had a Girlfriend, and, Uhh, We Totally Volunteer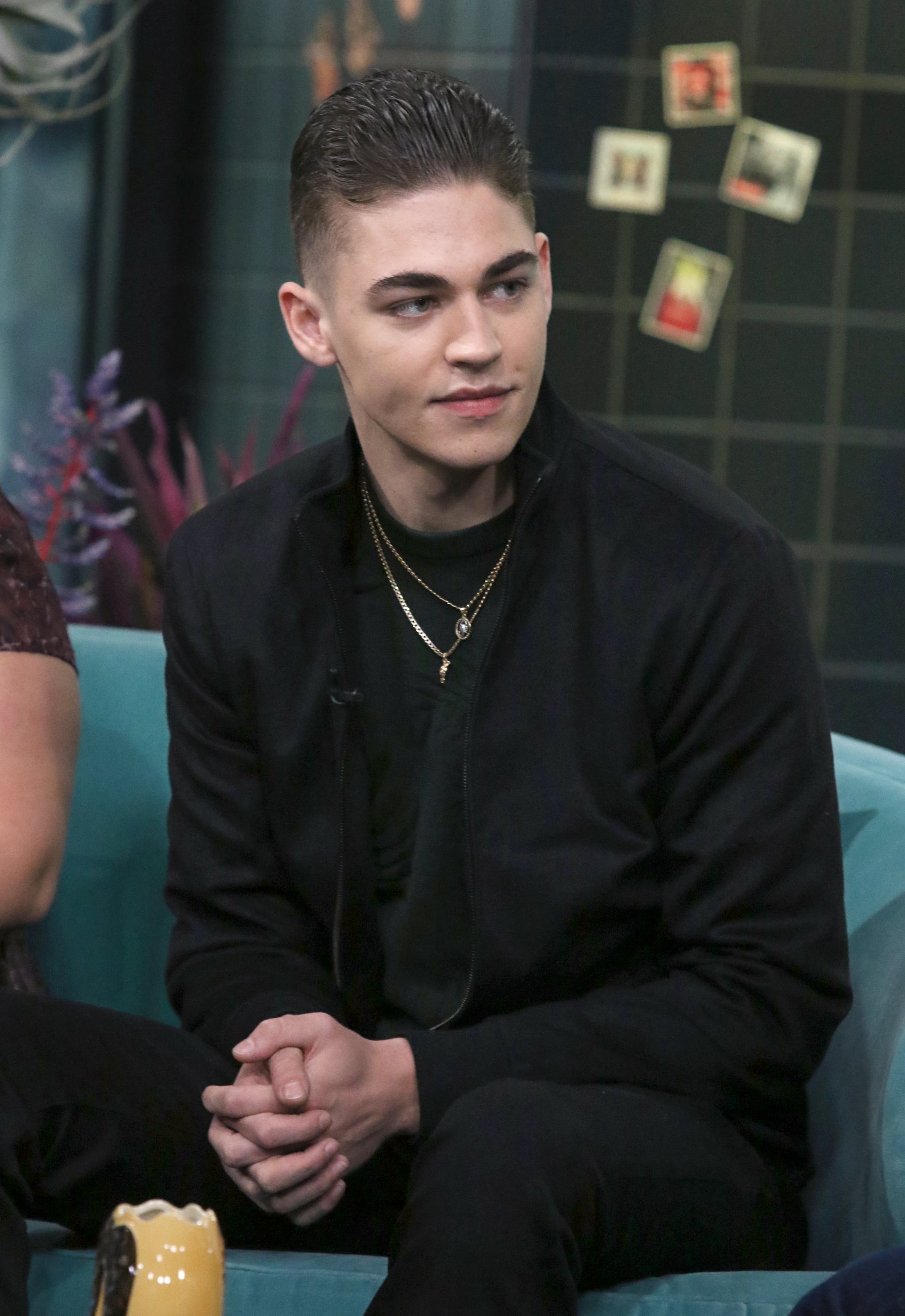 This is how it goes: you've seen Hero Fiennes-Tiffin as brooding "bad boy" Hardin in After, the steamy movie about a push-pull college romance that originally started out as Harry Styles fan fiction. You know he's a British model, you know he's hot as hell, and you know he's reprising his role in the After sequel, After We Collided. What you need to know: who is Hero dating? (That's why you landed here, "after" all.) And here's the thing: he seems to be pretty darn single — but still super romantic. Swoon.
Speaking to Elle, the London-based actor revealed he's never had a "proper" romance: "Interestingly enough, I've never had, like, a proper relationship," Hero told the magazine in February 2019. "I haven't had a girl I would call my girlfriend."
Hero seemed to reiterate this stance in an interview at the premiere of After in April 2019. When asked what it's like to go on a first date, he demurred at first before giving his two cents.
"I'm not in a position to give the best advice," he told Hollywire with a charming smile, "but I would just say, be yourself. Enjoy it. Be yourself. Be honest. It differs from person to person, but essentially: be yourself."
Despite never having been in a serious relationship, Hero seems to know what's up when it comes to romance. While playing a game of superlatives, he revealed to Seventeen that he'd be the one to take his hypothetical significant other to a romantic, secluded spot in the woods for a date — and he'd be the one to buy his partner flowers, because he buys them for his mom (aw!).
Of course, there are tons of fans who ship Hero and his After costar Josephine Langford pretty hardcore — but the two have never given us proof that they're anything more than friends ("Fans will ship anything," Jo told Cosmopolitan). It's clear from interviews, however, they know each other pretty well, and are friends — just friends with insanely hot onscreen passion. That, at least, they can admit to: when asked by Entertainment Tonight how they keep that onscreen chemistry going throughout the movie, the pair were pretty jovial about it. "We don't know," Jo said with a laugh. "It was just good casting," Hero added. He also told Australia's Girlfriend.com, "It would have been tough if we had no chemistry."
There you have it: we should all take Hero at his word that he's never really been in a serious relationship (at least DTR serious), but we know more than a few fans willing to be his first romance.