Khloé Kardashian's Dating History Includes Athletes, Entertainers, and a Private Investor
Khloé Kardashian's love life always manages to make headlines, especially when it involves her children's father, Tristan Thompson. She hasn't exactly been shy about addressing it either. Back on Feb. 6, when a fan tweeted and asked who Kardashian is currently dating, the reality star didn't mince words in her response, making it clear that she's happily single and focused on being a mom of two. She wrote, "Who has time for a man lol I have a 6 month old baby, and True and I are sickly codependent on one another. Ha! I secretly love it." But make no mistake: it seems Kardashian is still keeping her heart open. She added, "No but for real… No man right now… He's in my prayers too ha! 🙏🏽"
It's no wonder fans are curious if Kardashian is dating in secret. On June 21, 2022, E! News reported that the Good American cofounder was seeing a mystery private-equity investor. However, the reality star denied rumors of a new relationship (or a rekindled romance with Thompson) in a comment on an Instagram post just days before, writing on June 18, 2022, "Definitely NOT True !!!" below a photo of a text speculating that she was dating an NBA player. Kardashian added: "I love you! Thank you for the nice wishes but I am not seeing a soul. I am happy focusing on my daughter and myself for awhile."
Despite Kardashian's denials, rumors about her former businessman boyfriend persisted until the surprising news broke that her second child with Thompson, a baby boy named Tatum, arrived on Aug. 5, 2022. Speculation has since moved on to a possible reconciliation between Kardashian and Thompson, though the former has insisted numerous times that she has no plans for the two to get back together.
Kardashian offered more insight into her love life during the Oct. 26 episode of "The Kardashians" season four, during which she opened up again about the state of her and Thompson's relationship. While talking to her friend, Malika Haqq, Kardashian shared that she and Thompson are "really good friends" now after, at one point, not speaking to him for six months. She also admitted, "I wanna date someone," though not right now, as she added, "I'm exhausted."
She continued in a confessional: "I just need to do what speaks to my soul. And if I felt like going out, if I felt like dating, and if I was open to that right now, I would do it. There's nothing holding me back. I just genuinely don't have these feelings right now."
However, during her conversation with Haqq, Kardashian said, "I want to date people, I think, and see what's out there. I want to feel proud when I go into a room and I'm with my man and I don't think everyone's laughing at me for being a weak b*tch for staying with someone." To which the reality star's friend quickly reminded her that she's the "furthest from a weak woman," adding, "It takes a very strong woman to forgive people, it takes a very strong woman to be hurt multiple times by the same person and still smile in their face. There's nothing weak about that."
Kardashian has had her fair share of love and loss over the years. The "Kardashians" star is most known for her highly publicized relationships with professional basketball players Lamar Odom and Thompson, both of which ended in heartbreak and turmoil. Outside of those two, she's also been romantically linked to several other people over the years.
Read ahead to learn all about Kardashian's past romances.
01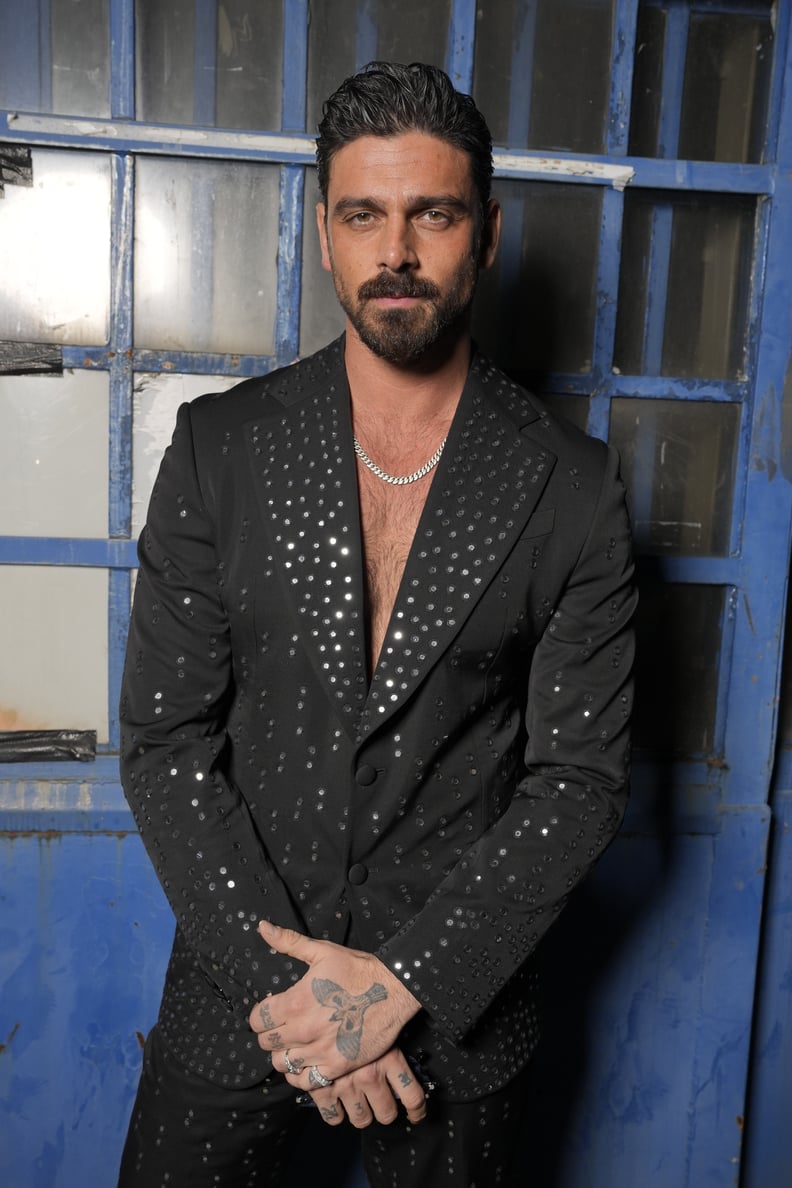 Michele Morrone (September 2022)
Kardashian sent fans into a frenzy on Sept. 24, 2022, when a cozy photo of her and actor Michele Morrone was shared on his Instagram Story. The "365 Days" star was pictured with his arm wrapped around the reality TV star backstage at a Milan Fashion Week show. However, his rep told POPSUGAR at the time that there was nothing more to it. "They were both at the [Dolce & Gabbana] show. D&G asked them to take a photo together. Michele thought Khloé was very nice. That's the extent of the story," they said. Another source told People at the time that Kardashian had "never met [Morrone] before" that weekend. "She just met him in Milan that night," the insider added. "They are not dating. She has no plans to see him again."
Fans got more clarity on the snap that set social media ablaze during "The Kardashians" season three, in which Kardashian and her sister, Kim, revealed what led to the photo. According to Kim, her plan was to help her sister "get her mojo back in Milan," though we learned it was designer Domenico Dolce who was responsible for seating Kardashian and Morrone together at the D&G show. Even though a romance didn't spark, Kardashian expressed interest in the actor at one point, saying in an episode, "I think he's super hot. He's like a man. I love a good man. Like he's definitely just hot and tall and muscular. He's so fine."
02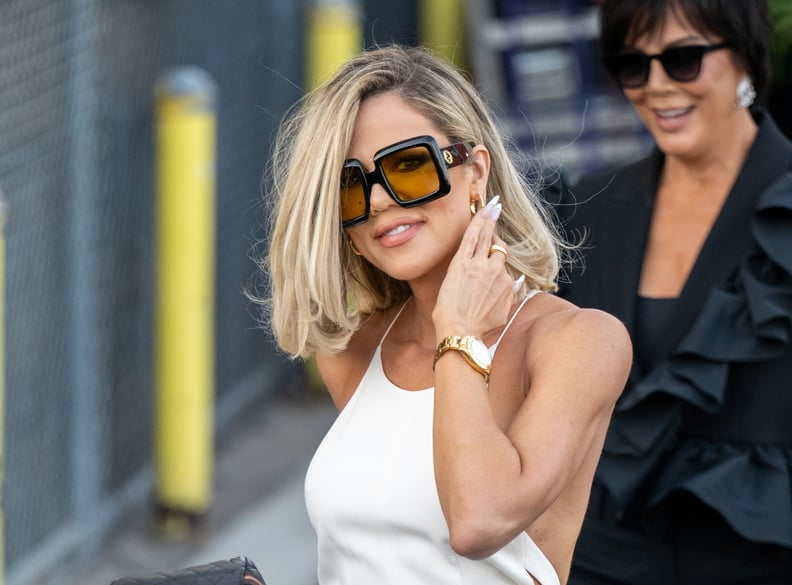 Mystery Private-Equity Investor (June 2022-August 2022)
On June 21, 2022, E! News reported that Kardashian was dating a private-equity investor introduced to her at a dinner by her sister Kim. However, it seems the reported romance was short-lived. On Aug. 6, a source told E! News the couple "slowly fizzled out over the last few weeks."
It doesn't sound like things were serious between the two. E! News also reported that Kardashian and her mystery man only went on a few dates, and she wasn't interested in "forcing anything." "Khloé is enjoying being single with her sole focus on being a mom and her work," the insider added at the time. "Khloe is open to finding love again if the right person comes into her life, but is really happy right now. She is not looking and in no rush."
03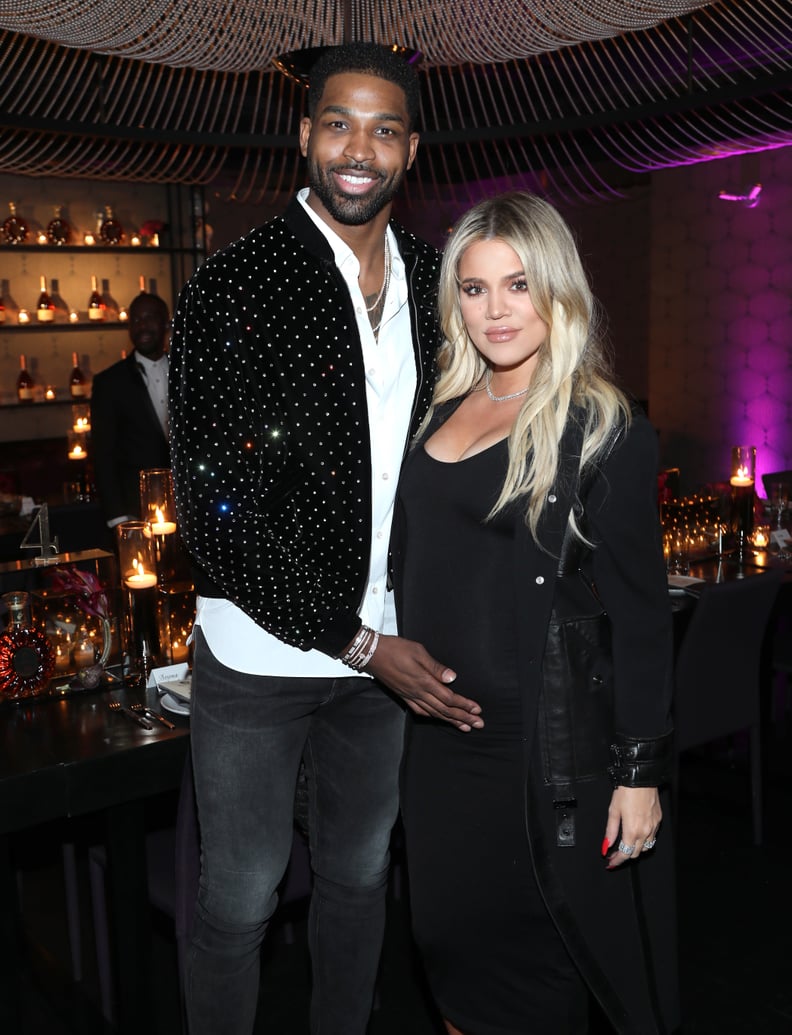 Tristan Thompson (2016-2021)
Kardashian and Thompson's relationship has been anything but smooth sailing; they've had several ups and downs through the years. The two initially met in September 2016 and started dating shortly thereafter. At the time, Thompson was expecting a child with Jordan Craig, though it is unconfirmed whether or not the two were still together at the time, per People. The couple enjoyed the remainder of the year with Halloween festivities, holiday gatherings, and basketball games.
By April 2017, Kardashian revealed to The Evening Standard that the two were open to starting a family together, saying, "We've talked about it. He [already] is a father and I know for a fact that he would be an impeccable father. I definitely want to be a mom. But I don't put the pressure on it." In 2017, People revealed that Kardashian was expecting her first child with Thompson in September, though she did not personally confirm the news until months later in December via Instagram, writing in part, "My greatest dream realized! We are having a baby! I had been waiting and wondering but God had a plan all along. He knew what He was doing. I simply had to trust in Him and be patient."
Unfortunately, the birth of Kardashian's daughter, True Thompson, on April 12, 2018, was partially overshadowed when news that Thompson cheated on her broke just a day before. After the initial reports of the basketball player's infidelities, the couple were in an on-again, off-again relationship over the next three years, which was further complicated by more cheating accusations — including one with Jordyn Woods, Kylie Jenner's best friend at the time. In February 2019, Thompson and Woods allegedly locked lips at his home after a night of partying, as reported by Us Weekly. The scandal completely dismantled Kardashian and Thompson's relationship, though Thompson initially denied the kiss ever happened. In March 2019, Woods appeared on "Red Table Talk" to share her side of the story, saying, "[There was] no passion, no nothing. He just kissed me." Kardashian and Thompson seemed to take a break for the remainder of 2019 and rekindled their relationship in June 2020, per People. The two dated on and off again throughout 2021, with Kardashian ending their relationship once and for all after news broke of Thompson's part in yet another cheating scandal. This time, it involved not only cheating on Kardashian, but fathering a child with Instagram model Maralee Nichols. In December 2021, the pair were officially over, with a source telling People, "Tristan and Khloé have been broken up for a while, and things are okay between them."
Today, both Kardashian and Thompson seem dedicated to coparenting True and Tatum and remaining friends. The "Keeping Up With the Kardashians" star opened up to Robin Roberts about the state of their relationship in April 2022, telling "Good Morning America," "I still think he's a great guy, and he's a great dad. He's just not the guy for me." Kardashian's comments came before confirmation on Aug. 5, 2022, that she and Thompson welcomed their second child together via surrogate. According to Kardashian, they have no current plans to reunite romantically and instead are focusing on coparenting. She told her mother, Kris Jenner, during "The Kardashians" season three: "Tristan and I, we always get along great. Him and I have a great friendship relationship, we get along fine. And for my kids, I will put anything to the side. What's done is done, so what would I still be holding on to something for? I don't need to punish him because I'm not getting back with him."
Kardashian also denied reconciliation rumors with Thompson in a May 15 Instagram comment, in which she called the speculation "tiring." She wrote, "But I suppose You guys will continue the narrative you want regardless of what I say so what's the point. It's exhausting but I learned people will only understand to the level of their own perception. Most are stuck at believing the lies because it's the narrative they want to fuel. Have fun…. Some things are just as simple as they seem. A family member supporting another family member ESPECIALLY during a difficult time in life."
Kardashian doubled down on her claims that she and Thompson are no longer together in the season four premiere of "The Kardashians" on Sept. 28. While addressing the fact that Thompson had been living at her house while his home underwent a renovation, she said, "It's been three weeks that he'll be [living] at my house. He was supposed to be there two," adding, "I'll give him until a month before I say something."
"I need people to think I'm single," Khloé continued.
04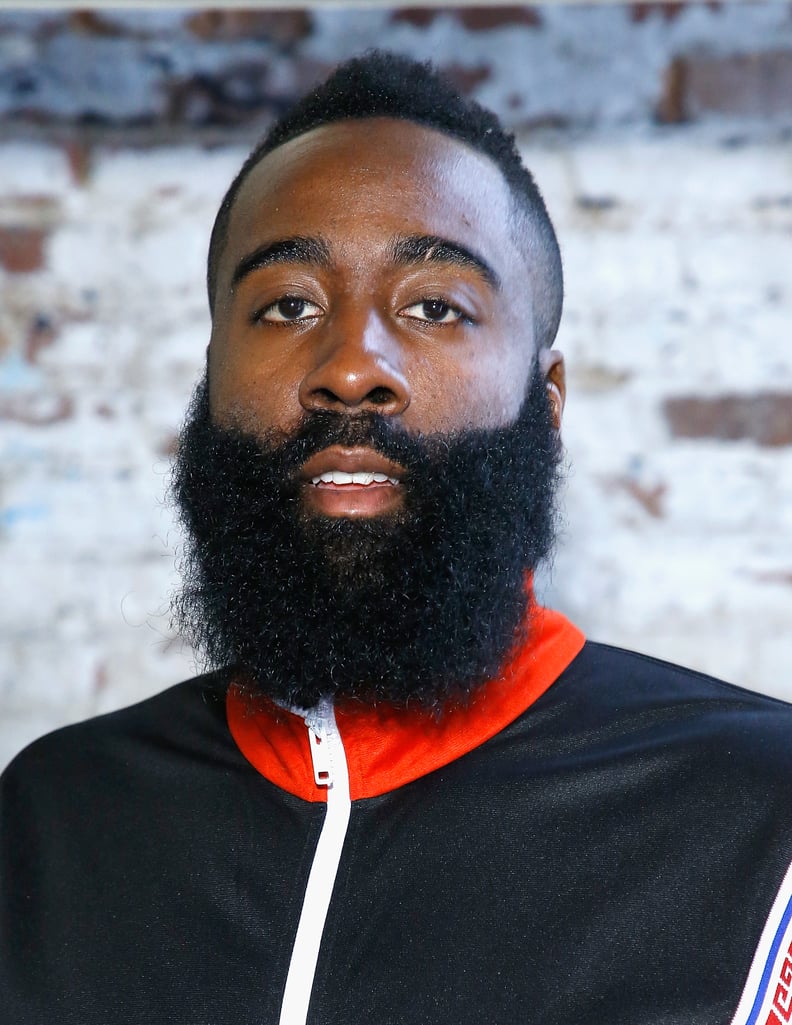 James Harden (June 2015-February 2016)
Kardashian started dating NBA player James Harden in June 2015 after meeting the basketball player at Kanye West's birthday party at the Staples Center. Throughout their eight months of dating, Kardashian and Harden experienced some heavy stuff together, particularly the October 2015 overdose of her ex-husband Lamar Odom. Harden supported Kardashian through the crisis, according to the "Keeping Up With the Kardashians" star herself. She told E! News in November 2015, "James has been great… he's been really supportive, really understanding."
The two's conflicting schedules ultimately led to their breakup in February 2016, with a source telling E! News, "Nothing really [bad] happened" between them. They just barely saw each other the past few months and it died out."
Harden later revealed in a 2017 interview with Sports Illustrated that the intense spotlight on their relationship was a contributing factor to the two breaking up. "I didn't like all the attention. I feel like it was for no reason. I wasn't getting anything out of it except my name out there and my face out there, and I don't need that. It wasn't uncomfortable, but it wasn't me," the NBA star said.
05
French Montana (April 2014-December 2014)
Moving on from her divorce from Lamar Odom, Kardashian dated rapper French Montana for approximately eight months in 2014. The two initially started dating in April and had a whirlwind summer romance together, with Montana accompanying his new girlfriend to her 30th birthday celebration in June 2014. Kardashian was featured in the music video for Montana's song "Don't Panic" in August 2014, and their relationship was documented in the "Keeping Up With the Kardashians" spinoff series "Kourtney & Khloé Take the Hamptons."
In September 2014, the pair broke up for the first time, but they rekindled their romance sometime around his birthday in November. It did not last long, however, and they broke up for good in December 2014, according to People. At the time of their breakup, Kardashian revealed on "Kourtney & Khloé Take the Hamptons" that she rushed into the relationship because she was lonely and destructive. "It's nothing against French. I just think I don't want a boyfriend," she said (via Us Weekly).
Montana later opened up about his relationship with Kardashian in a 2019 interview with Haute Living, saying, "I feel like we had a real dope relationship―there was no bad blood, nobody did something to somebody that we couldn't come back from." He continued, "The love was real. When the love was like that, it's always going to be like that. Friendship after a relationship is something that's real hard to do, and I'm glad we've been able to do it."
06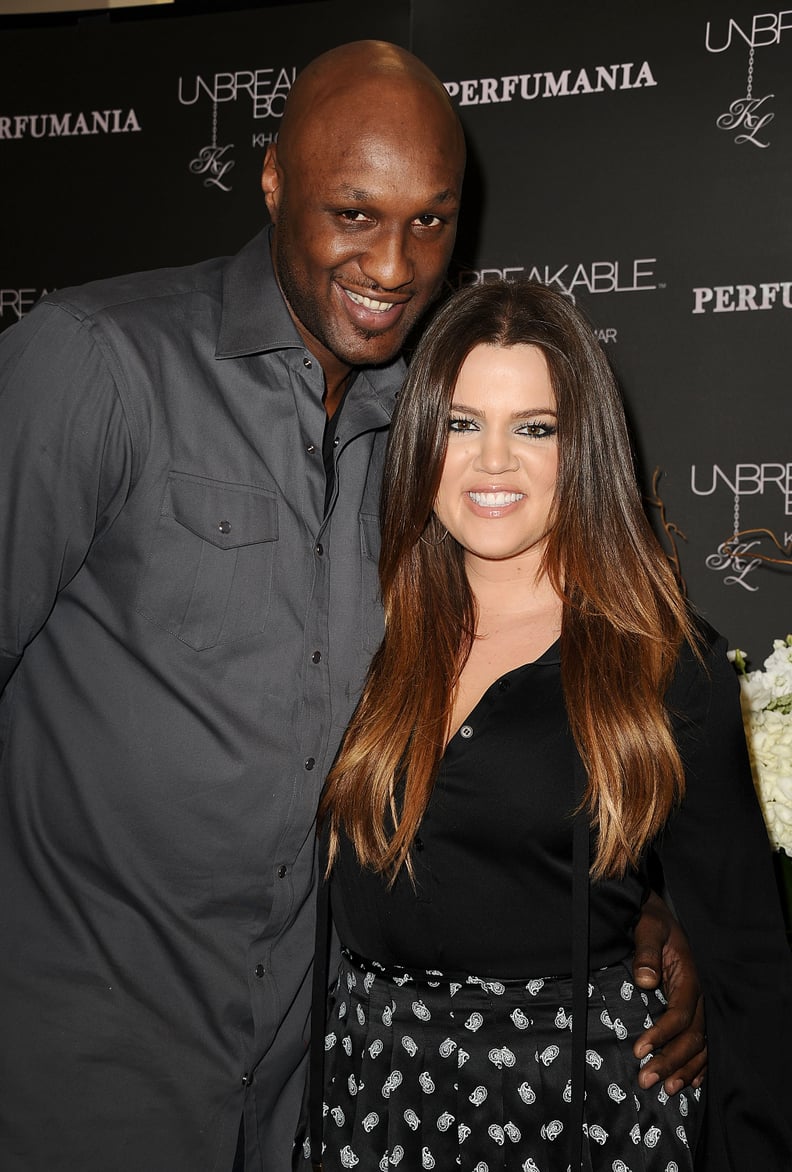 Lamar Odom (2009-2013)
Kardashian met NBA player Lamar Odom at a party in August 2009, according to InStyle. The pair instantly connected, and within a few short weeks, Odom proposed to Kardashian with a 12.5-carat, $850,000 ring, per Forbes. A source told People at the time, "She and Lamar started talking about getting married really soon after they met. They knew this was it, and they are just having fun with this whirlwind." The pair married just nine days after getting engaged, with a special episode of "Keeping Up With the Kardashians" dedicated to their marriage. A source told Us Weekly at the time, "Khloe and Lamar [wanted] to get married before Lamar has to go away for training, and the [basketball] season starts up [this fall]."
The pair's relationship continued to move quickly, and by November 2009, Kardashian and Odom purchased a $4 million mansion in Tarzana, CA, as reported by People. By 2011, the couple had their own "Keeping Up With the Kardashians" spinoff series called "Khloe and Lamar" which focused on their lives together, along with their friends and family. The show lasted two seasons and ultimately ended in 2013. In a 2011 interview with The LA Times, Odom admitted that the attention and being in front of the cameras "wore him down."
Two-thousand-eleven was a tough year for Odom. He lost his 24-year-old cousin in a tragic murder, and after leaving his cousin's funeral, Odom was involved in a car accident which resulted in the death of a 15-year-old pedestrian, according to NBC News. A series of tough years would follow for Kardashian and Odom, with Odom often making headlines for alleged infidelities, drug abuse, and excessive partying. Odom later said in his 2019 memoir "Darkness to Light" that he was a sex addict and cheated on Kardashian throughout their marriage. "I wanted to take it back, but you can't. [I] wanted to hide it. But that sick sin was hard for me to hide . . . I had a problem," the NBA star said (via People). Kardashian filed for divorce in December 2013, one month after Odom was arrested for driving while intoxicated, per TMZ. On separating from Odom, a source told Us Weekly, "She flip-flopped several times, but she can't imagine having kids with someone who refuses to seek help for his disease." In October 2015, Odom overdosed in a Nevada brothel. At the time, he was hospitalized after suffering multiple strokes and was in a coma for four days, according to People. Kardashian remained by Odom's side throughout his recovery, and their divorce was paused so she could help him while he was hospitalized. The divorce was ultimately finalized in December 2016.
07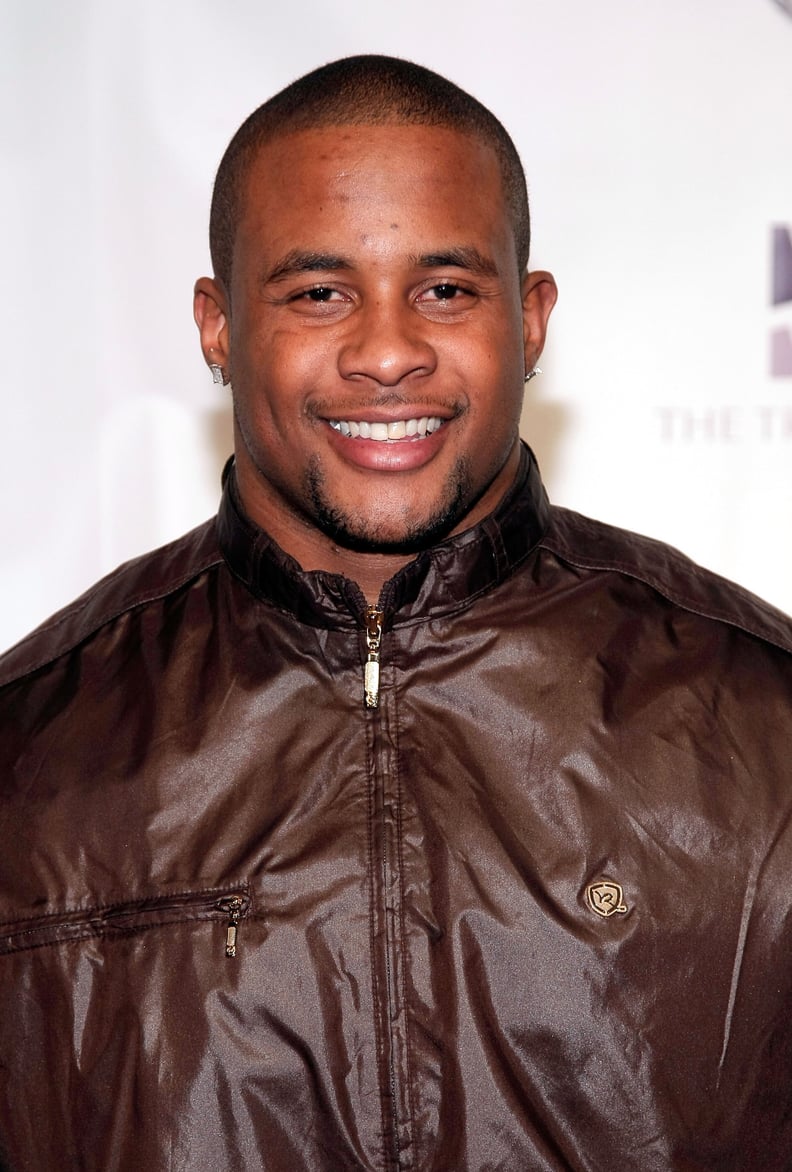 Derrick Ward (2009)
After her short-lived relationship with McCants, Kardashian went on a couple dates with NFL running back Derrick Ward. Ward accompanied Kardashian to Mexico to celebrate sister Kourtney Kardashian's 30th birthday, as reported by Us Weekly. The two did not pursue one another past a few dates, and Kardashian quickly moved on to her eventual husband Lamar Odom.
08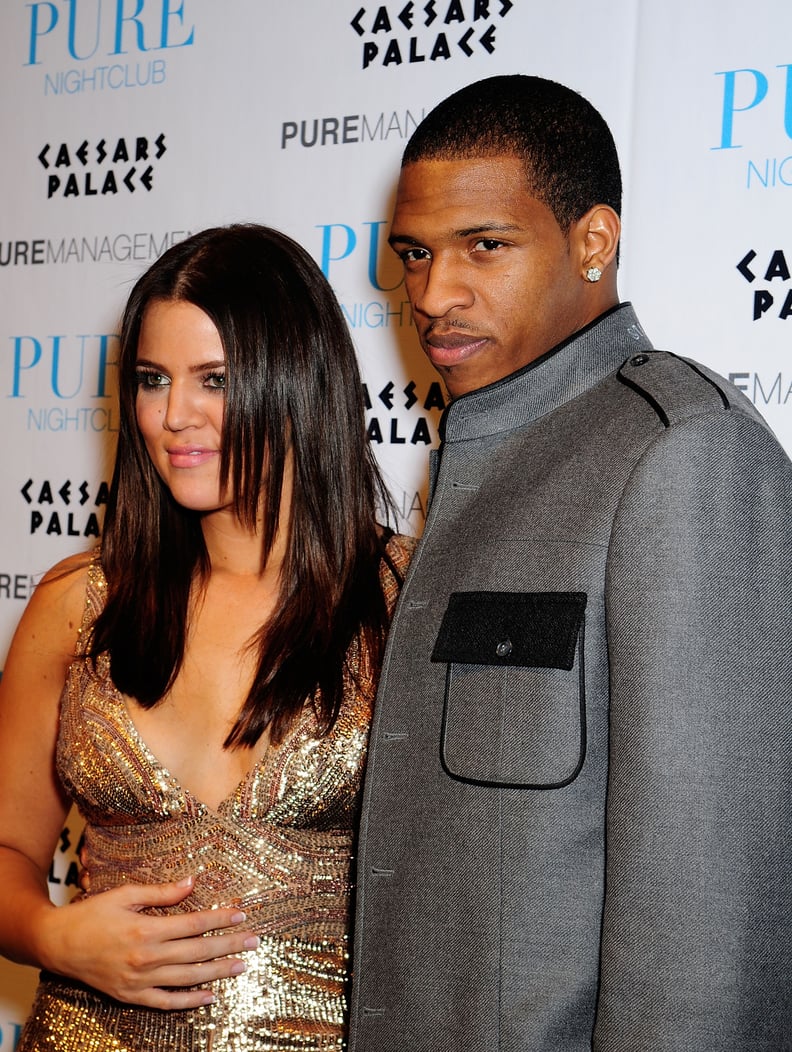 Rashad McCants (Late 2008-January 2009)
Kardashian's first romance in the spotlight was with then-Minnesota Timberwolves player Rashad McCants. The two briefly started dating sometime in late 2008, with McCants seen as Kardashian's date at a Las Vegas nightclub in December 2008. The two's fling was short-lived, however, and Kardashian accused McCants of cheating on her and "hooking up with girls on Facebook" in an episode of "Kourtney & Kim Take Miami," as reported by The Mirror. In January 2009, the pair officially split. McCants has vehemently denied ever cheating on Kardashian, and even went as far to argue that the reality TV star's allegations were "made up." McCants told Page Six in November 2009 that the two had "had already called it quits" when she allegedly found evidence of him cheating.