From Scarlett Johansson to Wife Blake Lively, All the Stars Ryan Reynolds Dated Through the Years
For some, it may be hard to believe there was a time when Ryan Reynolds wasn't married to (and shutting down the red carpet with) Blake Lively. The couple wed in a private South Carolina ceremony in 2012, and a decade later, they're the parents of four children, run multiple businesses, and troll each other incessantly on social media for fans' enjoyment.
But before he and the former "Gossip Girl" star tied the knot, Reynolds actually had a pretty colorful dating history. From romancing his television and movie costars to stealing the hearts of '90s It girls and singers, here's a deep dive into all the women Reynolds has publicly been linked to over the years.
01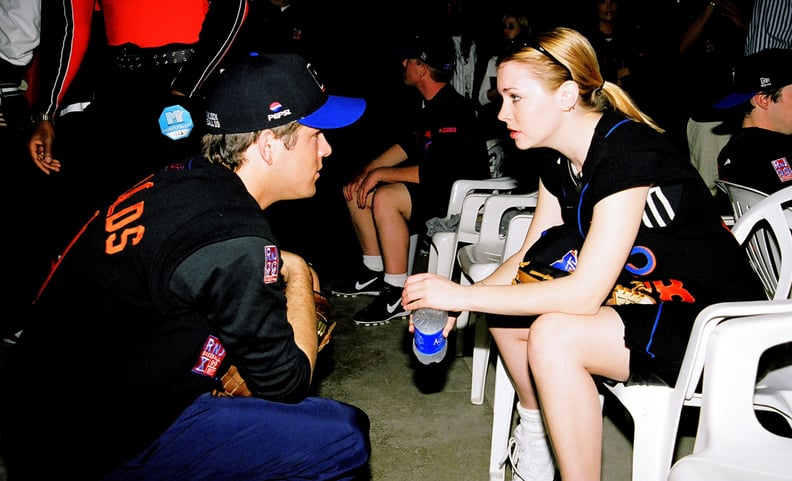 Melissa Joan Hart
Reynolds and Hart struck up "a little thing" while filming the "Sabrina the Teenage Witch" movie together in 1996, according to Hart's Feb. 20 appearance on the "Hey Dude... the '90s Called!" podcast.
Hart has never been shy about her brief connection with Reynolds. In 2013, Hart revealed that Reynolds tried to woo her during filming and gifted her with a luxury Beluga watch when shooting wrapped. Recounting a steamy makeout session on "Chelsea Lately," she explained. "He was 17 and I was, like, 19. I was like, 'You're too young for me.' So I stopped his car . . . and I wasn't sure; 'Am I gonna get mad at him?'" She went on: "I just grabbed him and started kissing him. You get a piece of jewelry like that, you gotta make out with the guy!"
In her 2016 memoir, "Melissa Explains It All: Tales From My Abnormally Normal Life" (via People), she revealed that not only is Reynolds's now-wife Blake Lively aware of their brief romance, but Lively also reached out to Hart to "help her with a birthday present for Ryan." Was it a Beluga watch, by chance?
Later, in a 2017 interview on Australia's "Studio 10," Hart admitted she was "smitten" with Reynolds when they worked together, but that she unfortunately was dating someone else at the time. "He was adorable," Hart said. "He was a really, really nice guy — probably would have been a great boyfriend — and I didn't end up with the other guy. Maybe I should have taken a chance!"
02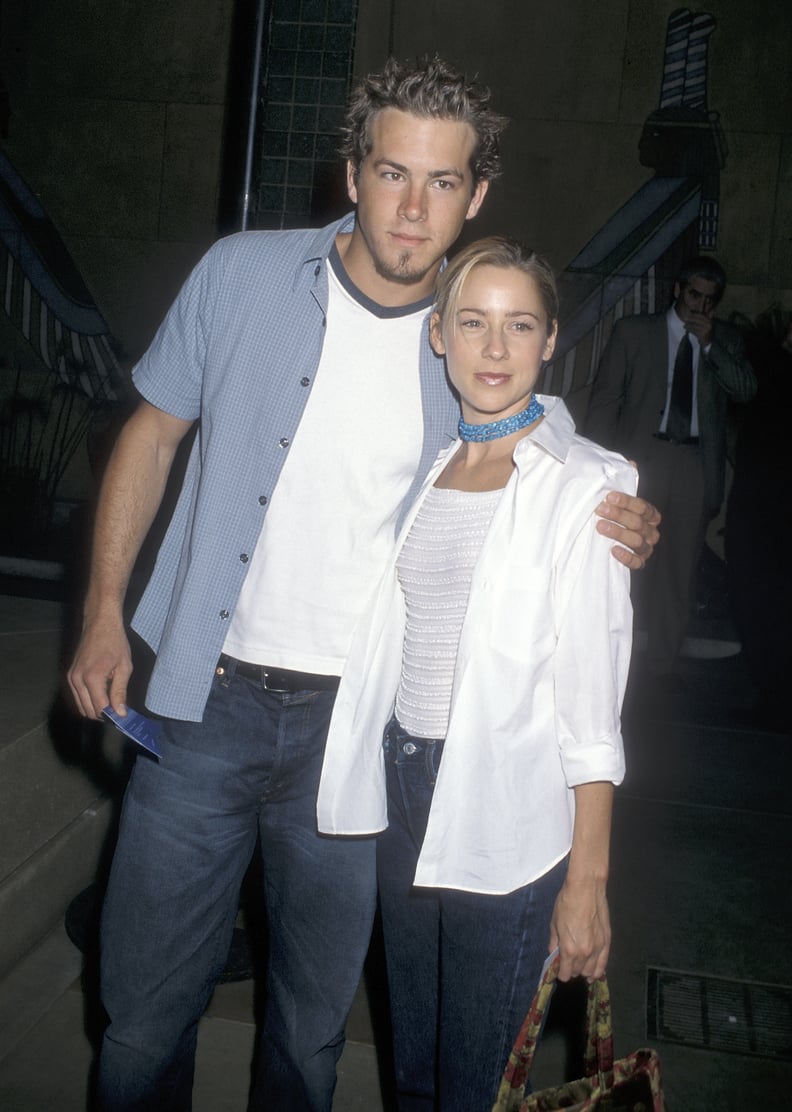 Traylor Howard
While starring on the ABC sitcom "Two Guys, a Girl and a Pizza Place" in 1998, Reynolds appeared to date his costar Traylor Howard for a period. The pair looked coupley attending a few red carpet events together over the course of about a year (they're pictured above at the "Election" Hollywood premiere in April 1999), but that stopped in late 2000, which suggests they split quietly around that time. Their show ended after four seasons in 2001. They've never discussed their rumored relationship publicly, so it's unclear when or if they actually were a couple.
03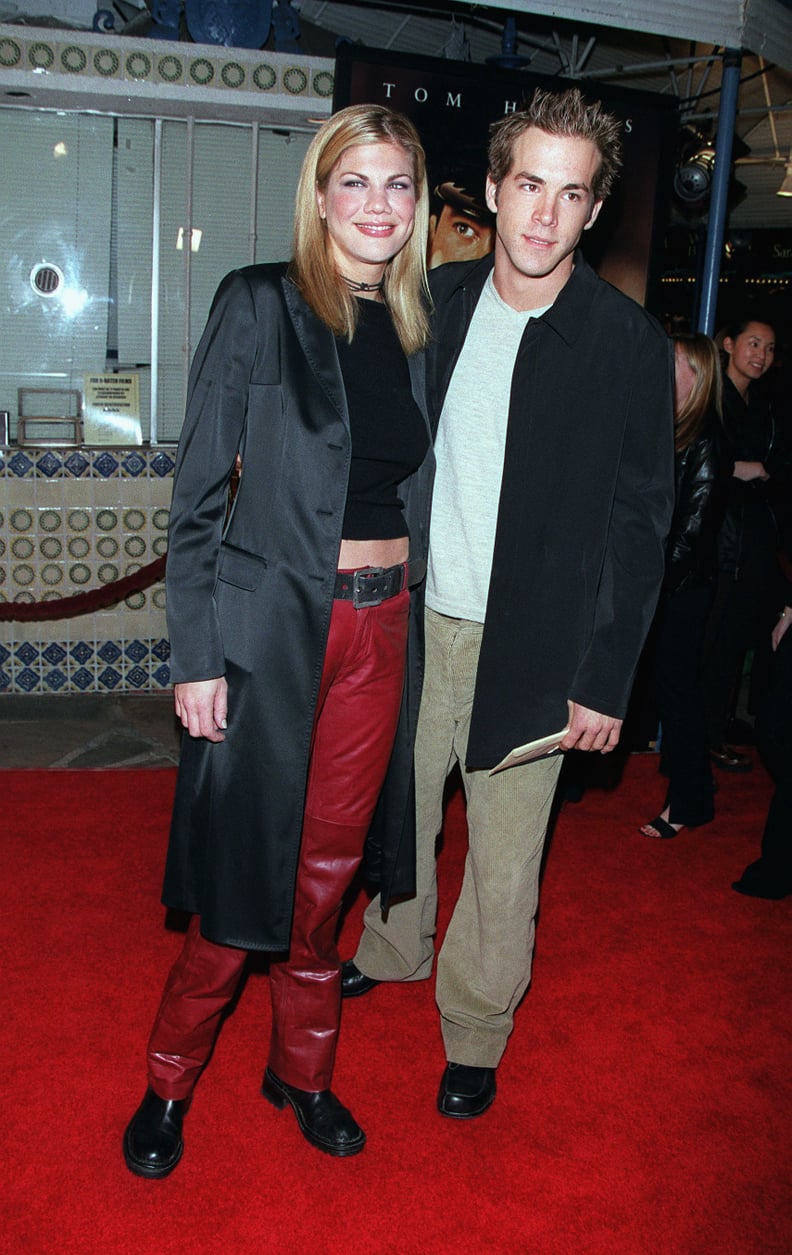 Kristen Johnston
The "3rd Rock From the Sun" star dated Reynolds briefly in 1990s. Above, they're pictured attending the "The Green Mile" premiere together in December 1999 (which may suggest his relationship with Howard was on and off). In a 2020 "Watch What Happens Live" interview, Johnston admitted the relationship "was so long ago, I literally forgot," but said Reynolds was "literally so nice" and a "great guy."
04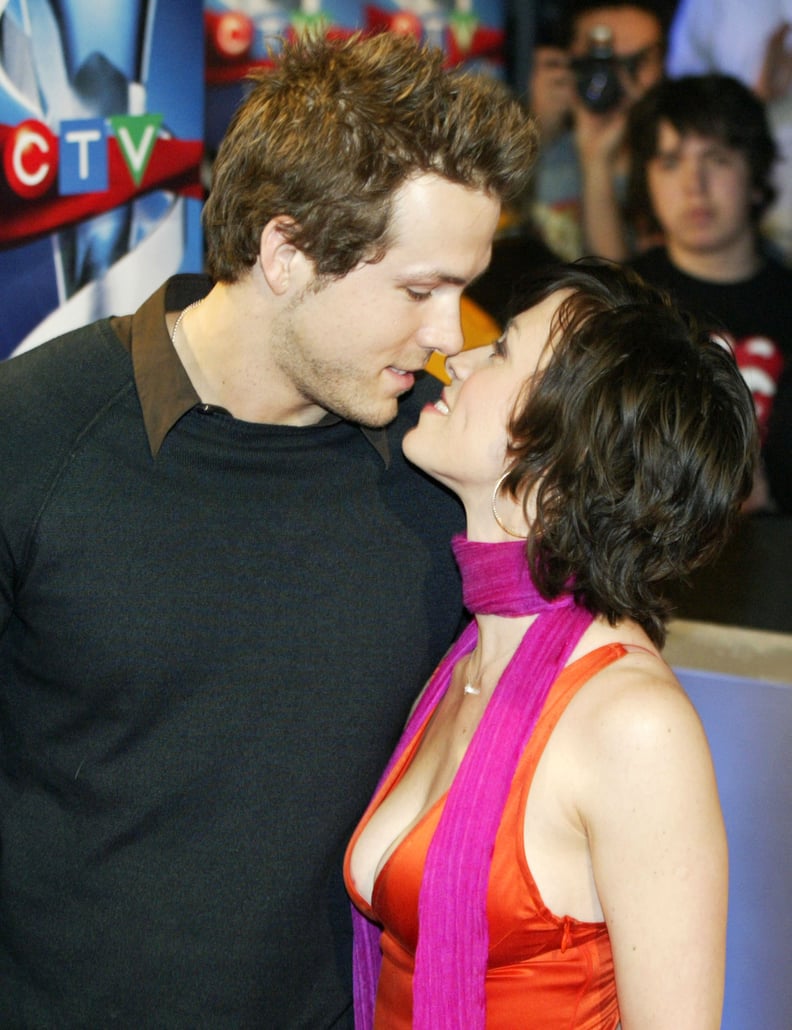 Alanis Morissette
Reynolds began dating the "You Oughta Know" singer in 2002, and they became a match made in Canada. They got engaged in 2004 but parted ways three years later. About their split, their reps told People, "They remain close friends and continue to have the utmost love and admiration for each other. They ask that their privacy be respected surrounding this personal matter."
Alanis used their split as inspiration for her "Flavors of Entanglement" album in 2008. The (very touching) song "Torch" was written about Reynolds.
In a 2017 interview with POPSUGAR, Reynolds gave a not-so-subtle callback to his ex-fiancée's hit song by quoting her "Ironic" lyrics, and it was gold.
05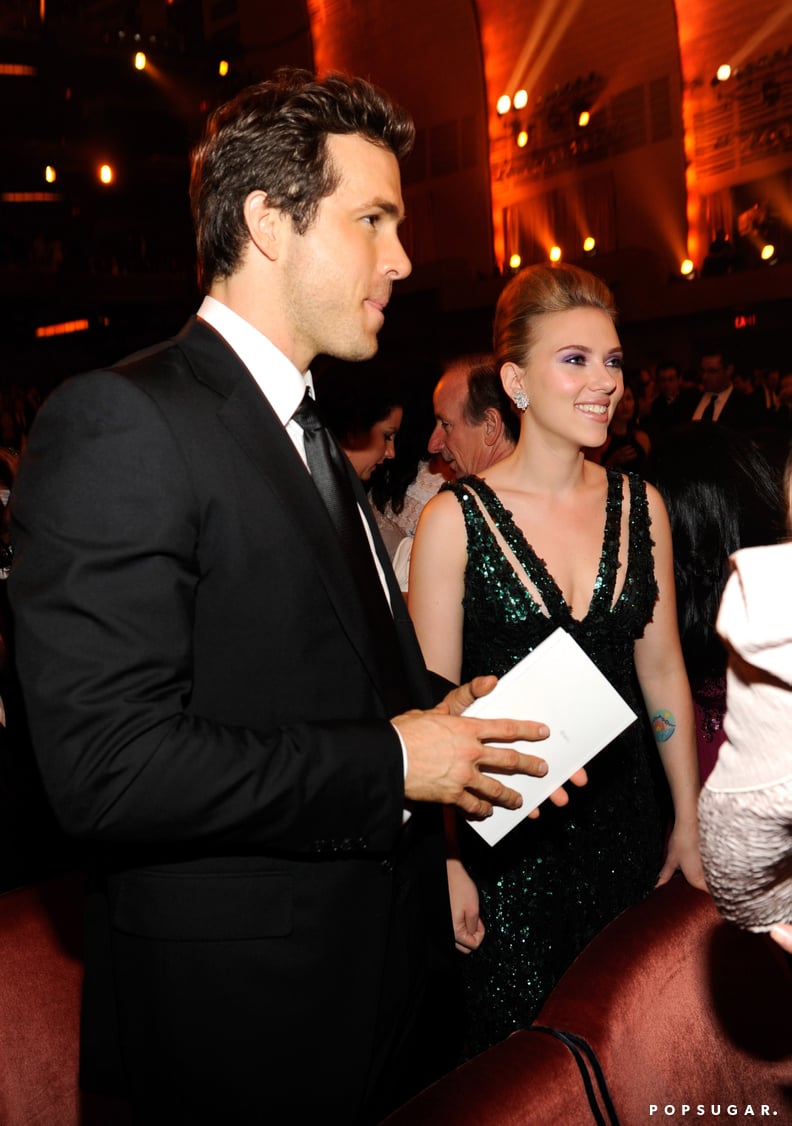 Scarlett Johansson
After his split from Alanis in 2007, Reynolds fell for Scarlett Johansson, who was fresh out of a relationship with actor Josh Hartnett. They quietly married in 2008 but split after just two years of marriage. In a December 2010 statement to TMZ, reps for the former couple said, "After long and careful consideration on both our parts, we've decided to end our marriage. We entered our relationship with love, and it's with love and kindness we leave it. While privacy isn't expected, it's certainly appreciated."
In April 2023, Johansson chatted with Gwyneth Paltrow on the Goop podcast about marriage, and said, simply that her ex is "a good guy."
06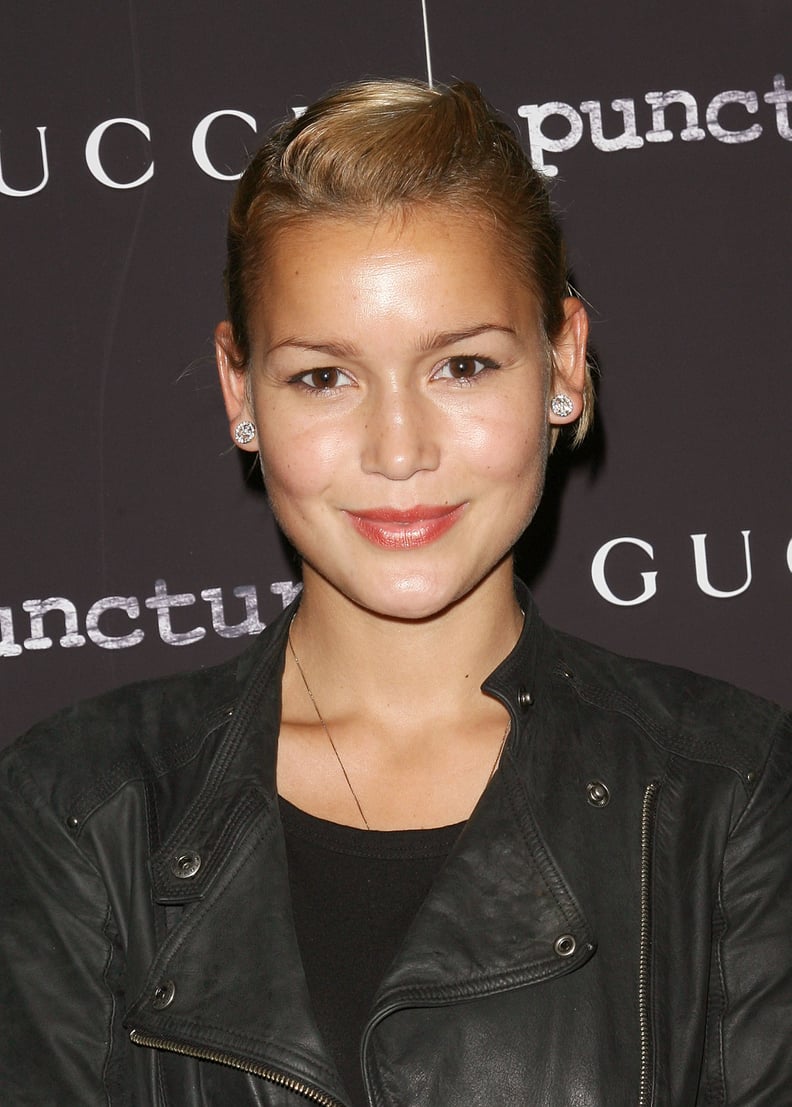 Agnes Fischer
Following his divorce, Reynolds briefly dated German model Agnes Fischer in March 2011, having been photographed looking coupley on the set of his film "Safe House" in South Africa. It's unclear how long the pair dated and when they broke up, but it was only a matter of months before he was linked to a new star.
07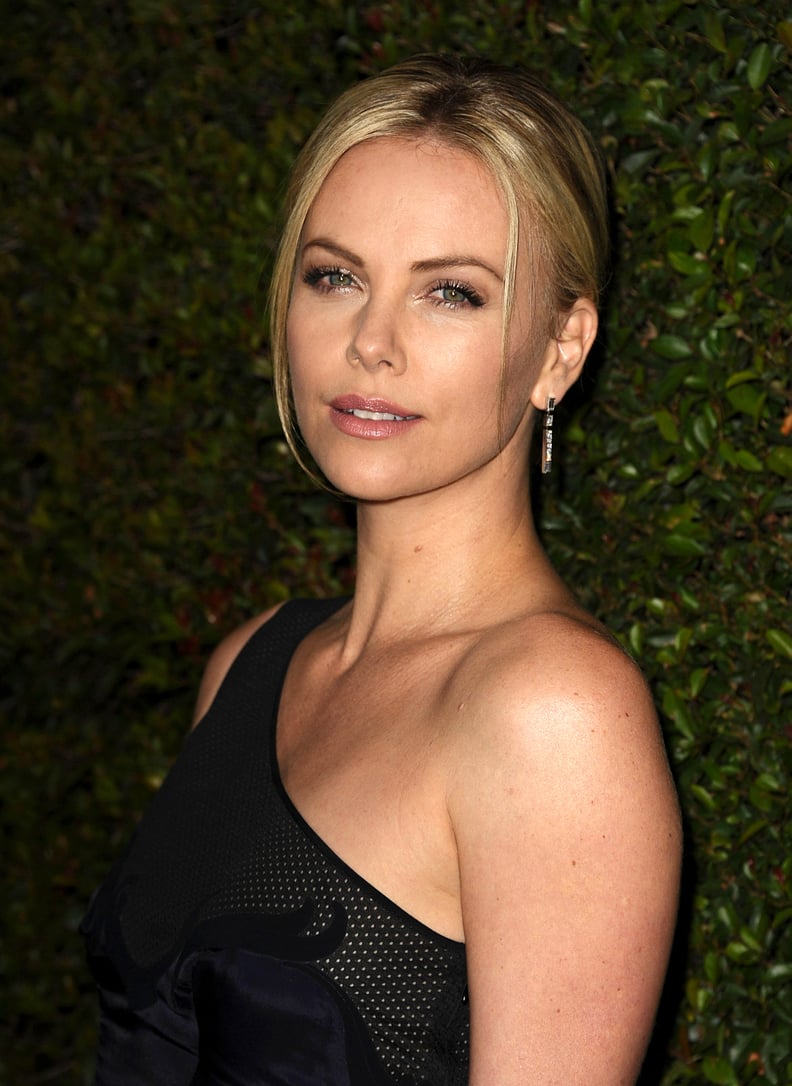 Charlize Theron
After being set up by mutual friends, Charlize and Reynolds had a two-month fling in Summer 2011, according to Us Weekly.
08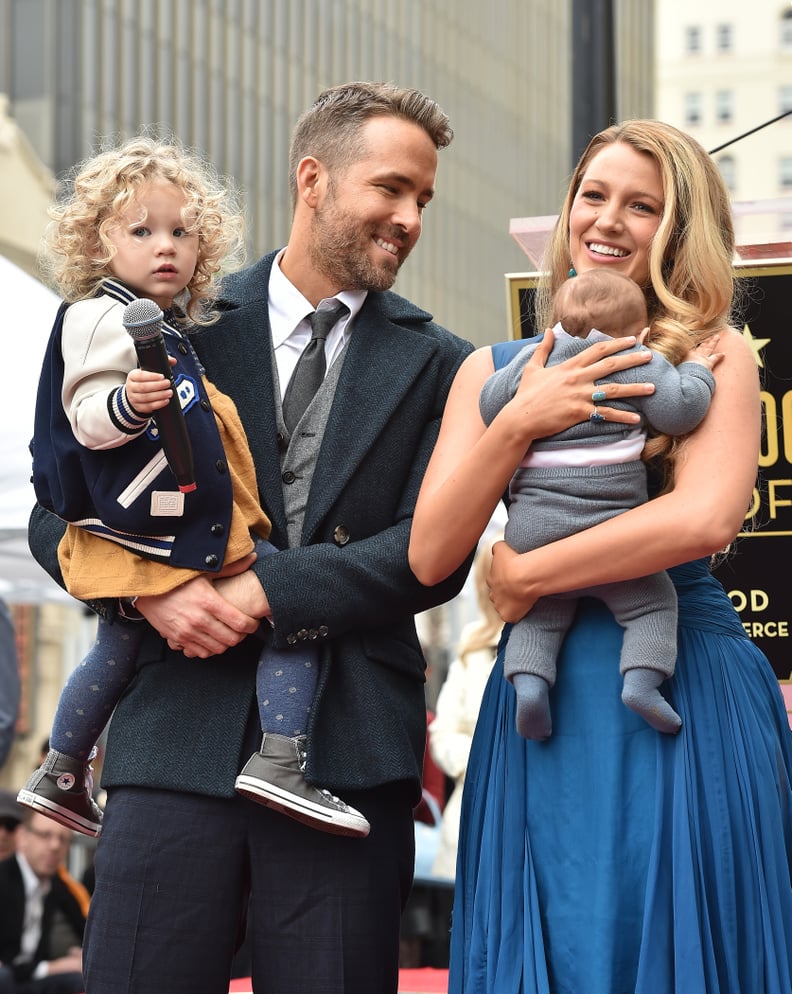 Blake Lively
Reynolds met "Gossip Girl" star Blake Lively while playing love interests in 2010's "Green Lantern" (before his divorce from Johansson), but sparks didn't fly until a year later when they were on a double date with other people. "She was on a date with another guy, and I was on a date with another girl," Reynolds said during a 2016 interview on Entertainment Weekly's Sirius XM show (via E!). "That was the most awkward date [from their perspective] probably because we were just like fireworks coming across."
In September 2012, the couple tied the knot in a private ceremony in South Carolina attended by just 35 guests. They welcomed their first daughter, James, in 2014. Their second daughter, Inez, was born in 2016. While the couple keeps their children off social media and rarely give fans a glimpse of them, they got a first sighting of the gorgeous kiddos in December 2016 when the pair brought the girls to celebrate Reynolds's Hollywood Walk of Fame star ceremony (pictured above).
The couple welcomed their third daughter, Betty, in 2019, and their fourth child (the sex of which is still unknown) in 2023.