Look Back at Henry Cavill's Dating History, From Kaley Cuoco to Current Love Natalie Viscuso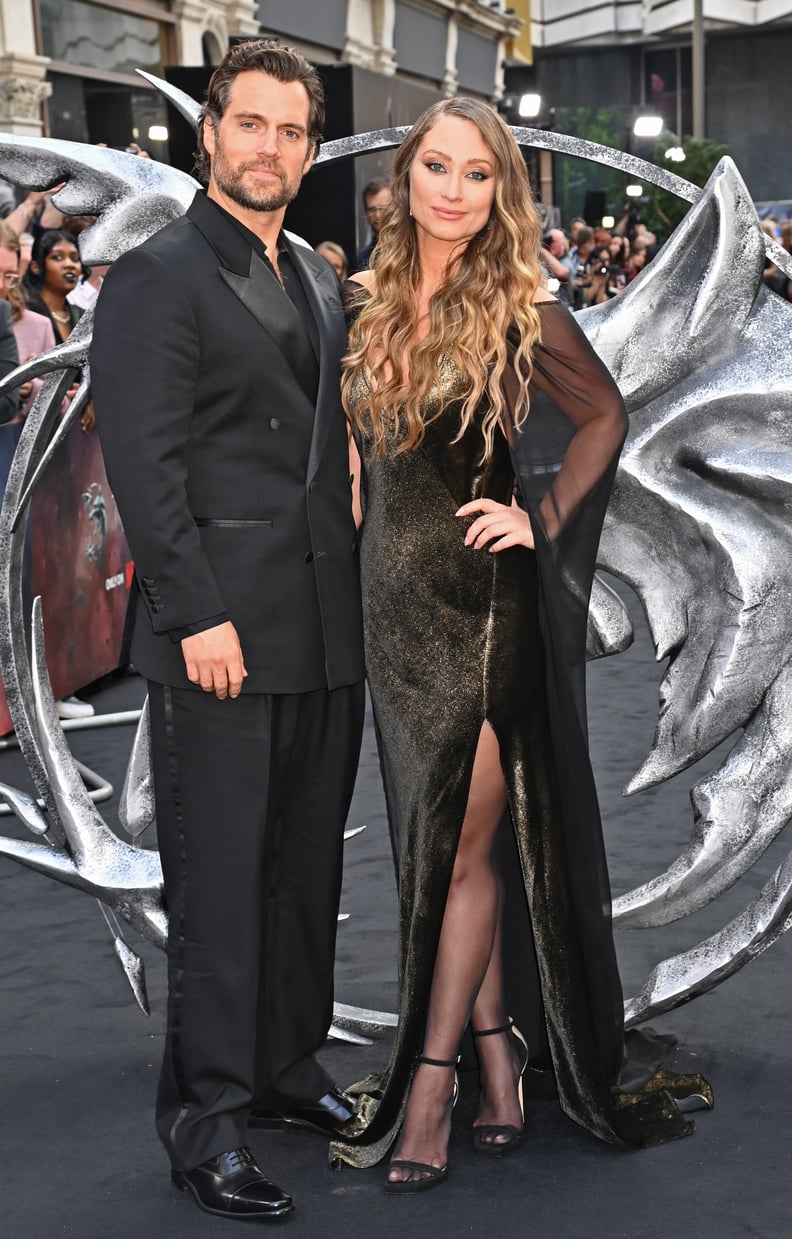 Getty | Theo Wargo
Henry Cavill's filmography includes a slew of famous onscreen love interests, but unlike many stars in Hollywood, Cavill has never been romantically linked to any of his costars. In fact, Cavill tends to date people who don't share the same profession as him. The actor has also made it known that he isn't in the business of fooling around either.
Cavill is a relationship guy through and through, and says the secret is to "stop looking to get laid." In an interview with Men's Journal in 2016, Cavill advised people to "look more for someone who can make you the better version of you in a good, happy way." He added, "That's going to make you happier, more than just getting laid will."
And it appears the former Superman has found happiness with a few people over the years, including current girlfriend Natalie Viscuso, whom he's been dating since spring 2021. But did you know that before her and Kaley Cuoco — yes, Cuoco! — he was engaged to a professional athlete? Take a peek into Cavill's dating history ahead.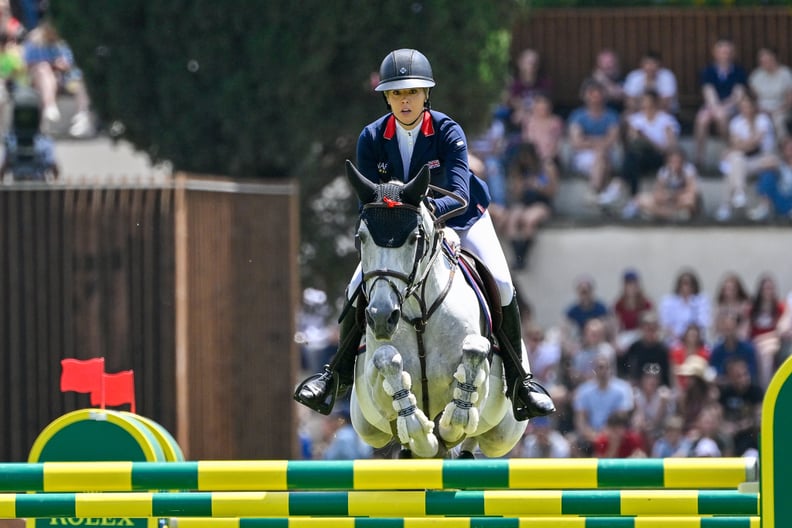 Ellen Whitaker (2009-2012)
Cavill proposed to the English show jumping rider in 2011 after two years of dating. "I couldn't believe it when he asked me to marry him. I thought we were there to celebrate his birthday," Whitaker told the Belfast Telegraph of Cavill's romantic proposal at the time. "It was such a surprise and I am so happy." However, about a year later in August 2012, it was revealed that the two had privately called it quits months prior. "There was no fallout. They just both agreed it wasn't working," a source told Us Weekly. "They broke up three months ago."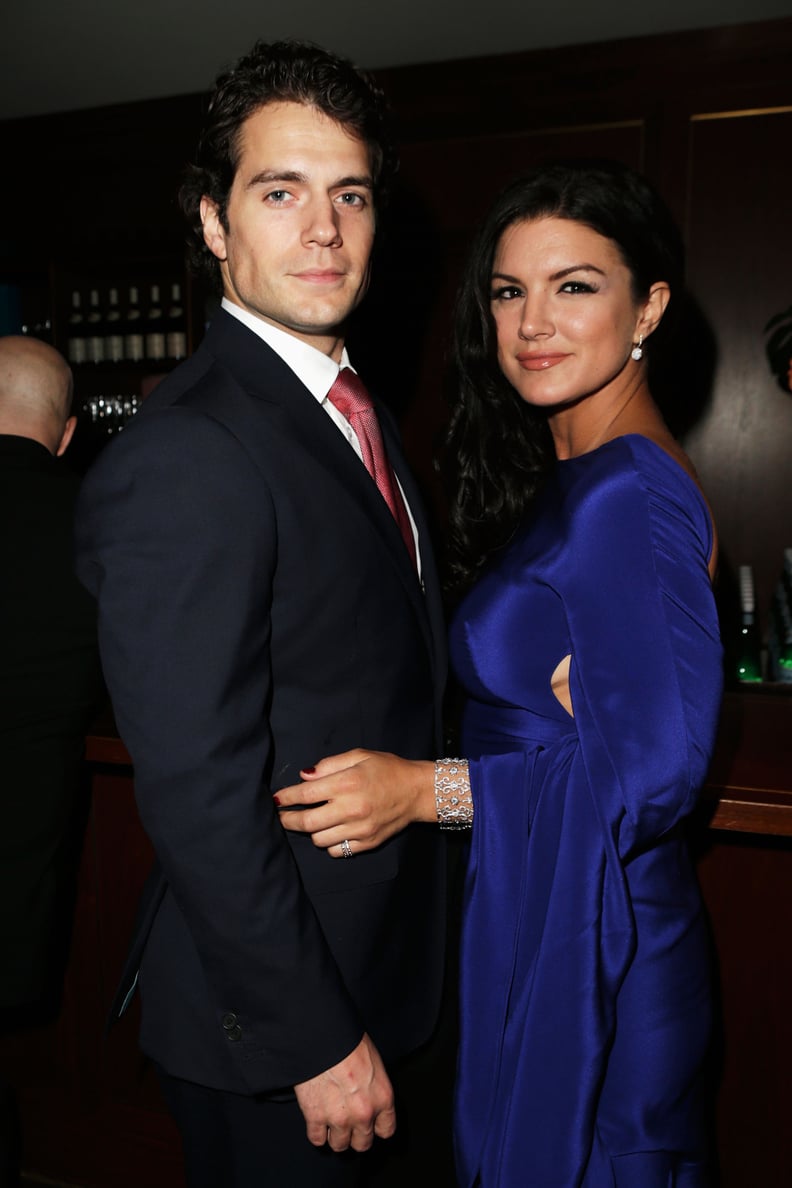 Gina Carano (2012-2014)
Cavill had an on-again, off-again relationship with the fellow actor from 2012 to 2014. The two were joined at the hip in the fall of 2012, but ended up going their separate ways in the summer of 2013, per E! News. However, in October 2013, the pair were spotted sharing an intimate dinner in Rome, and they semiconfirmed their relationship status in January 2014 after announcing they had gotten a dog together. Albeit, by December 2014, they had called things off . . . again.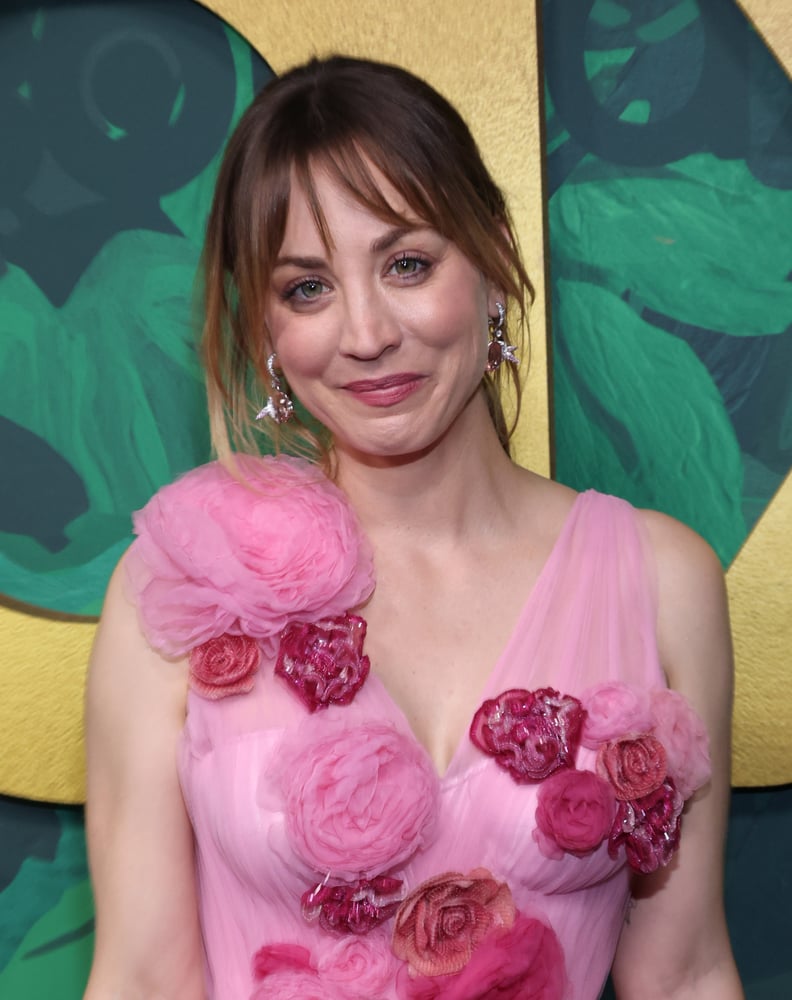 Kaley Cuoco (2013)
Cuoco and Cavill briefly dated during the summer of 2013, but "The Big Bang Theory" actor said her career benefited greatly from their 10-day romance. "I had no one following me until I met Superman," she told Cosmopolitan in 2014. "I've been in this business for 20 years, and my whole life, I could go anywhere, do anything. There had not been one paparazzi photo of me until like seven months ago. The recognition has been crazy."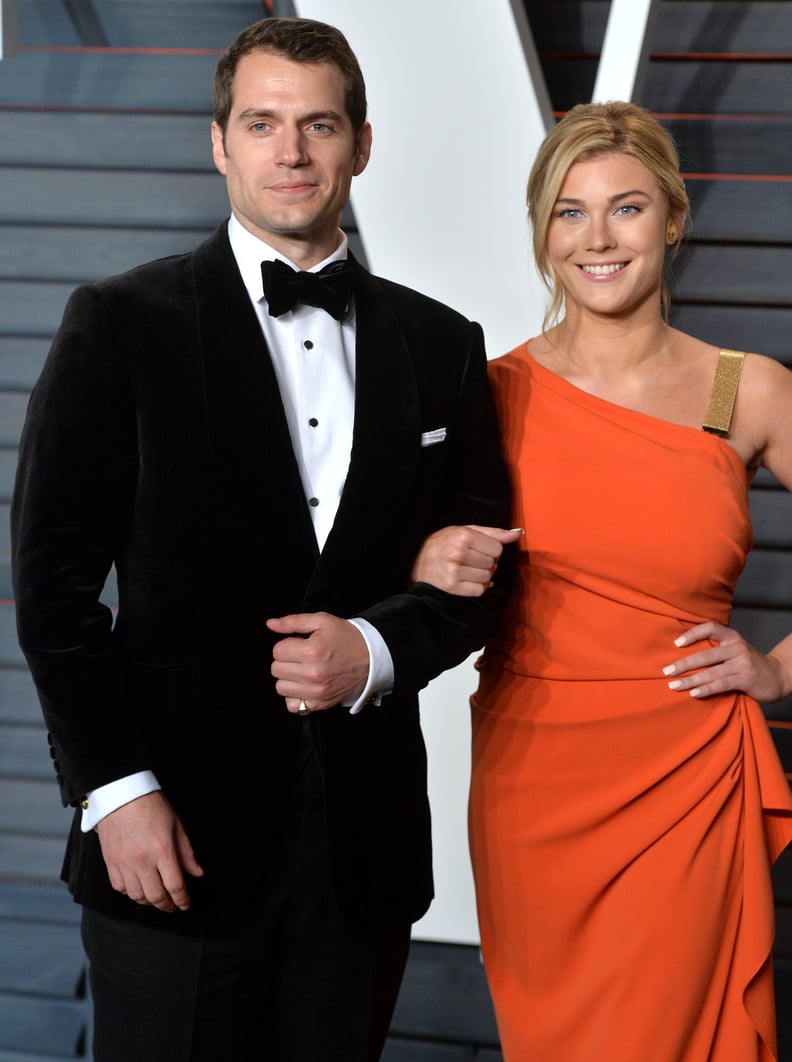 Tara King (2015-2016)
King and Cavill were first linked together in 2015, but it wasn't until February 2016 that they made their first public appearance as a couple at Vanity Fair's Oscars party. "She protects me and is protective of me when I am having a hard time," Cavill told the UK's Mirror of their relationship in March 2016. "She's there when I need looking after and the world is a little too heavy." He added that King wasn't into him for the fame, saying, "Tara allows me to be me and she doesn't have a problem with that. She treats me like a normal human being."
The couple faced a lot of media and fan backlash for their 13-year age gap, but Cavill told Elle their age difference had no strain on their relationship. "People say, 'Age is just a number.' A lot of times it's not just a number. It's actually a real and true sign of someone's maturity. But in this case, she's fantastic," Cavill said. He also argued that he dated a 32-year-old when he was 19. "It's a natural reaction," he said of fans' skepticism.
The couple eventually split in May 2016, according to Us Weekly. "She was in too deep and he didn't want anything too serious. He has a lot going on right now," a source told the outlet at the time. "They'll remain good friends, but it just wasn't meant to be. No fight, just not meant to be."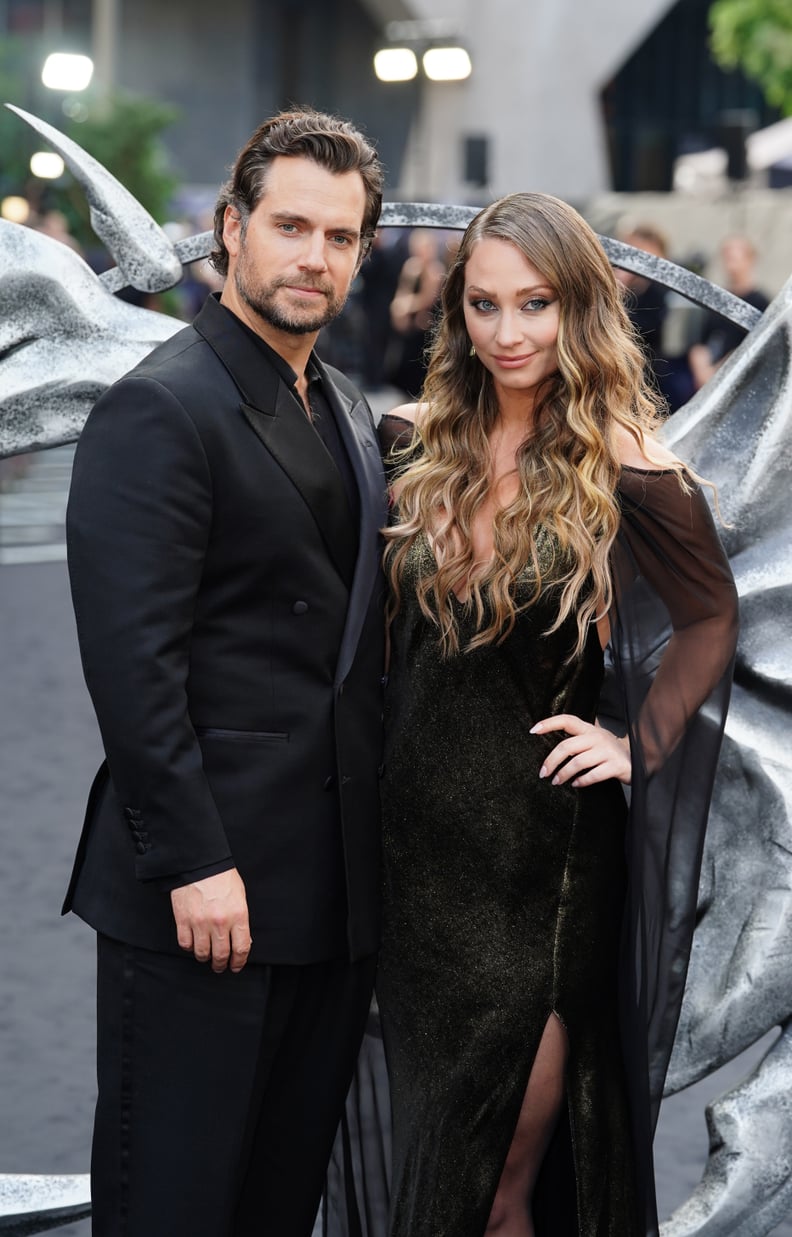 Natalie Viscuso (2021-Present)
Cavill is officially off the dating market! In April 2021, he introduced fans to his new girlfriend, entertainment big shot Viscuso, on Instagram with a sweet snap of the two of them playing chess. "This is me looking quietly confident shortly before my beautiful and brilliant love Natalie, destroys me at chess," he wrote.
Aside from social media, the couple has kept their romance pretty under wraps. However, in October 2022, they made their red carpet debut as a couple at the premiere of his film "Enola Holmes 2." In December 2022, Viscuso revealed that she had begun working on a film and TV franchise based on the video game "Warhammer 40,000" — starring none other than Cavill. "Fantasy, horror and sci-fi are the bedrock of my creative language, so when Henry introduced me to Warhammer a couple of years ago, I immediately felt at home," she wrote on Instagram. "The stories are rich and complex, the scope of the world building provides an incredible playground for one's imagination, and the characters, both tragic and heroic, never leave you."
In December 2022, the couple attended the premiere of "Avatar: The Way of Water" together, and on June 28, she accompanied him to the premiere of "The Witcher" season three, which will be Cavill's last.
It's unclear when or how the two met, but Viscuso is a former employee of Legendary Entertainment, the television and digital studios that had a part in bringing "Man of Steel" and "Enola Holmes" to life.