Meet Jason Knauf, the Former Royal Communications Secretary
"Harry & Meghan" Features New Allegations Against Staffer Jason Knauf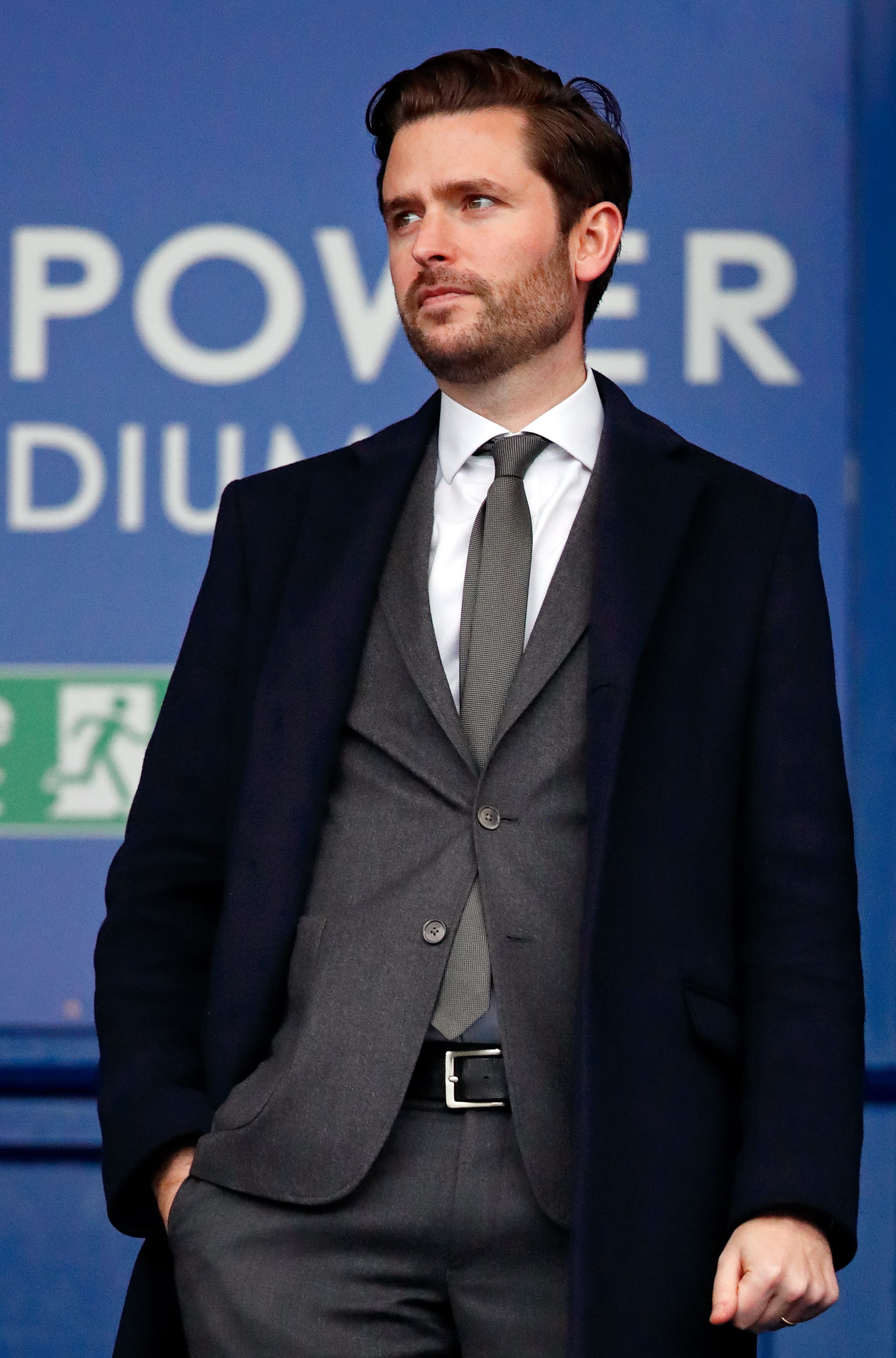 Image Source: Getty / Max Mumby/Indigo
Netflix's "Harry & Meghan" docuseries, which premiered its first three episodes on Dec. 8 and final three on Dec. 15, have shed light on royal drama, unveiled the true cruelty of the media, and outlined key players behind palace doors. Chief among them is Jason Knauf — a name that may sound familiar, even if a title doesn't immediately come to mind. But whether you know him or not, 38-year-old Knauf, who became the communications secretary to the Duke and Duchess of Cambridge and the Duke and Duchess of Sussex back in 2015, has played a big role in the royals' lives.
As James Holt, executive director of the Archewell Foundation and former palace spokesman, explains in the third episode of the docuseries, "For every duke and duchess, there is also a communication team. Comms for the royal family is very similar to a press office, press spokesperson for politicians and businesses, celebrities."
Tim Burt, strategic adviser to Archewell, adds, "These communications teams allow the family to be one step removed from dealing with the media," with the overall intention of maintaining control over the narrative. For Harry and Markle, Knauf was the person heading this effort, which even they admit was a massive task. "Our comms team at that time was joined with my brother's office. So in total, there was only one person really dedicated to us," Harry says.
Markle remembers the salacious media frenzy the couple were already facing. "I don't think anyone understands what that very small comms team was dealing with," she says. "They just couldn't wrap their head around [it], and I have compassion for it." She goes on to explain how she was guided in all aspects of her relationships and even told not to invite her own niece, Ashleigh, to her wedding. The focus, it seemed, was on minimizing any bad press and putting out the "right" image.
Knauf was also tasked with helping the royals write personal letters. However, after Markle sued Associated Newspapers Limited (ANL) for allegedly publishing a "personal and private" letter she had written to her father, the two seemed to have a tenuous relationship. The British newspaper The Times reported that Knauf was the anonymous staffer who made a complaint against Markle to HR in 2018, saying she was bullying other staff members.
In the sixth episode of "Harry & Meghan," the duo claim that Prince William authorized Knauf to hand over a trove of Markle's private emails and texts as evidence in her and Harry's libel lawsuit against Associated Newspapers, the owners of The Daily Mail, per Newsweek. Shortly after the final three episodes of the documentary aired, royal reporter Omid Scobie took to Twitter to share a statement from Knauf denying the accusations, arguing that both Markle's team and Associated Newspapers had requested that he provide the evidence. Stobie also shared a statement from Markle's team denying Knauf's claim.
Jason Knauf—William's former head of communications and current Earthshot board member—claims he was "asked to provide evidence" by the Duchess of Sussex in the Mail's legal case.

Meghan's legal team, quite rightly, point out that he was not asked anything of the sort. pic.twitter.com/O0CfYJFBzV

— Omid Scobie (@scobie) December 15, 2022
After all this drama, Knauf left Kensington Palace in 2019 to become chief executive officer of the Royal Foundation of the Duke and Duchess of Cambridge. According to his LinkedIn page, Knauf left that post earlier this year and now holds several titles, including as founder of Mission Overstory and board member of The Earthshot Prize.