Jimmy O. Yang makes the perfect love interest in the upcoming Netflix romantic comedy Love Hard, premiering Nov. 5. In Love Hard, Yang plays Josh, a character who's been catfishing Nina Dobrev's character, Natalie Bauer, on a dating app. When she travels from LA to surprise her East Coast online lover for the holidays, she finds the person behind Josh's profile doesn't look anything like the man she saw on the app. Turns out, he was using the photo of his childhood friend Tag. As Natalie tries to get the real Tag to notice her with Josh's help, she ends up getting to know the real Josh, too, in a touching movie that we know we'll be watching again and again.
Much like his lovable character, Yang is a man who knows how to make people laugh, all while working to combat Asian stereotypes and make his adorable pug, Toffee, go viral at the same time. Other roles you may recognize Yang from include Jian-Yang on HBO's Silicon Valley, Bernard Tai in Crazy Rich Asians, Dr. Chan Kaifang in Space Force, and Dun Meng in Patriots Day. Upcoming projects include Me Time, starring Mark Wahlberg, Kevin Hart, and Regina Hall, and Easter Sunday alongside Tia Carrere, Carly Pope, Lou Diamond Phillips, Tiffany Haddish, and Eugene Cordero. If you want to learn more about this talented 34-year-old actor, comedian, and writer, keep reading for some facts about him.
01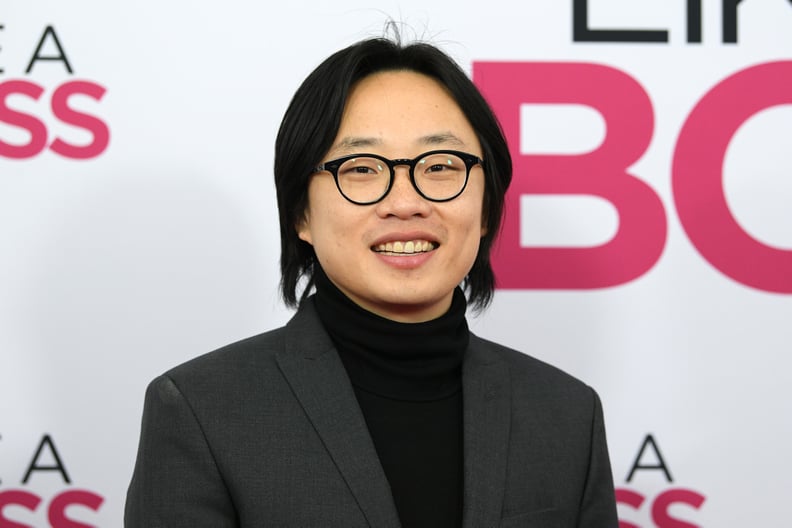 He Cries Over Rom-Coms, Too
In order to learn how to be a swoon-worthy character in his upcoming movie, Love Hard, Jimmy binge-watched some of the best rom-coms. Yang watched popular romantic comedies like Love Actually, The Kissing Booth 2, and About Time among others to prep for his romantic leading role. "There's no shame in my game," he told The New York Times. The movie Notting Hill was particularly moving for Yang. "It's shot so well and it's written so well that yes, it's a bit of a fairy tale, but I cried when she said her famous line, 'I'm just a girl standing in front of a boy asking him to love her.' I cried. It just makes you feel so warm and fuzzy," he said.
02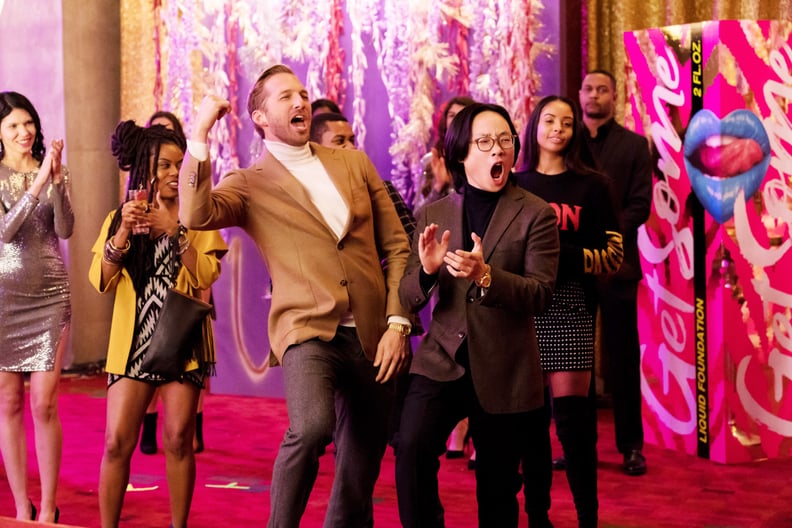 He Uses Humor to Combat Anti-Asian Stereotypes
03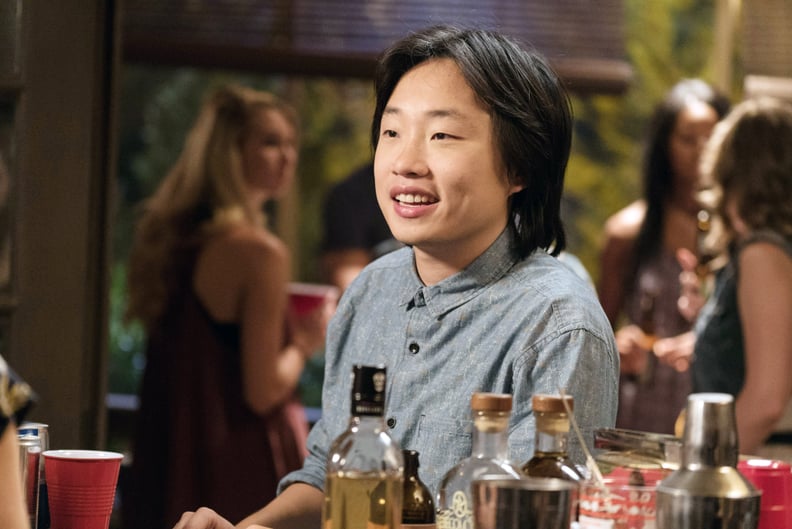 He Hopes For More Movies Centering Asian American Stories in the Future
In a 2020 interview with CNET's podcast I'm So Obsessed, Yang said, "I hope (when) we look back in five, even 10 years in the future, that there'll be a lot more movies like [Crazy Rich Asians] that are successful and have great storytelling about the Asian American culture," said Yang. "I hope that there will be a new generation of young Asian Americans that was inspired to get into the industry."
04
His Dog, Toffee, Has His Own Instagram and Almost Had His Own TV Show
Yang has an adorable pug named Toffee, who has his own Instagram account (@toffeestarpug). Yang and his doggo were supposed to star in a show on Fuse TV in which Yang and celeb guests would walk their dogs together over conversation. "We had all these celebrities lined up and Fuse picked up the show. So me and Toffee, my little pug, were just going to walk dogs with celebrities to see how they live," Yang told Salon in 2020. "It was going to be a really cute show but, unfortunately, because of the pandemic we had to push it."
05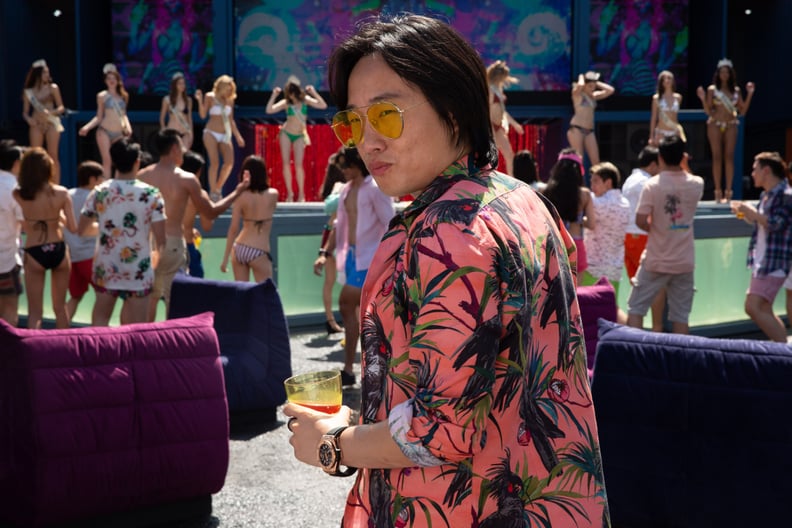 Before Making It Big, He Was a Strip Club DJ
Before becoming a famous comedian and actor, Yang worked as a DJ at a strip club, which he wrote about in his book, How to American: An Immigrant's Guide to Disappointing Your Parents. In an interview with Entertainment Weekly in 2018, he said, "I was a DJ at this extremely seedy strip club and the owner was a biker gang guy and it was run by ex-cons and the doorman used to be in the Aryan brotherhood. Reading that stuff back, I can't believe how far I came, because I could have totally gotten sucked into that life. I was a very good strip club DJ and the owner actually offered to open a strip club for me to run. So it's one of those forks in the road; it could have really gone the other way." Imagine a world without Yang's acting! We are so glad he chose the path he did.
06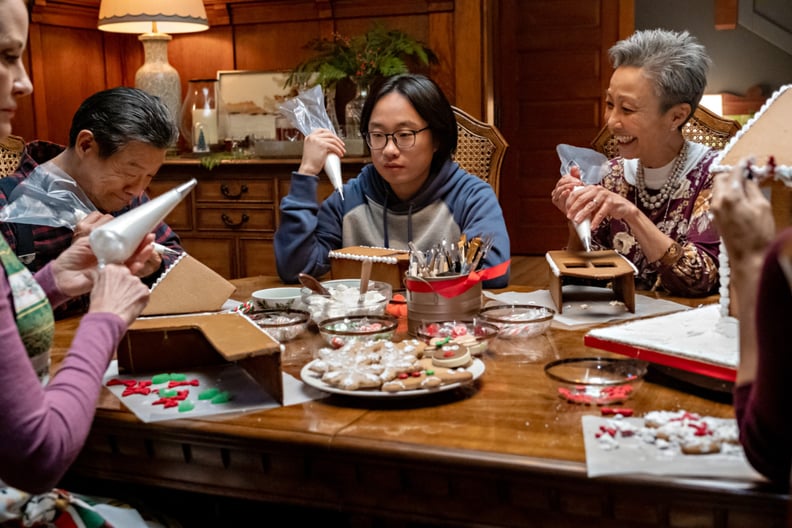 He Dabbled in Making Cooking Videos During the Pandemic
Like many of us, Yang really got into cooking during the pandemic. He told the New York Times that he watched cooking shows almost every night before bed, and he posted a few cooking videos on YouTube. In the interview, he said, "I don't make exact recipes. I learn the techniques. Like if you have a couple of pieces of bone-in meat and stuff, you cook it down for two, three hours and make this incredible ragù. I've made spaghetti alle vongole." You can watch the 10 Jimmy's Kitchen videos on YouTube now!