Get to Know Emmy-Winning Actress Julia Garner
6 Fast Facts About Ozark Actress Julia Garner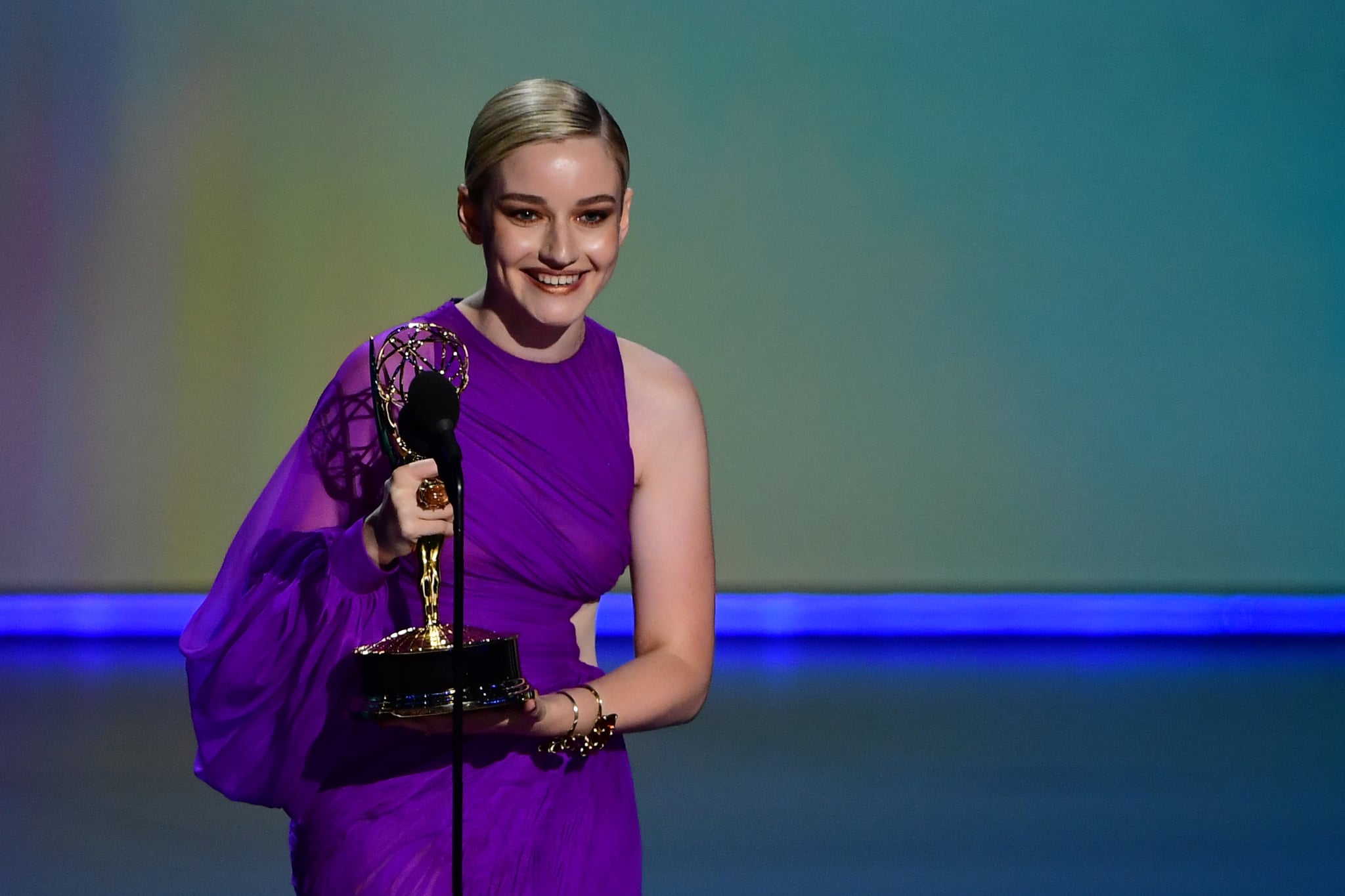 Julia Garner has gained critical acclaim for her role as Ruth in Ozark. While she's not as flashy a headliner as some of her fellow actors, Garner has pretty much been in all the things. And we're really, really not kidding. She's has been working in Hollywood for a decade now — here are a few things you should know about her.
She's starred alongside two film superheroes. Garner's first feature film role was in 2011's Martha Marcy May Marlene, acting opposite Elizabeth Olsen in her pre-Scarlet Witch days. That's not the only big-screen superhero she worked with in their pre-superpowered days. In 2012, she worked with Ezra Miller, aka the DC film universe's The Flash, in The Perks of Being a Wallflower.
Her first TV role lasted four seasons. While many actors start out with small guest spots before finally landing a recurring or series regular role, Garner leapfrogged over all that to land a recurring role as Kimberley on The Americans from 2015 to 2018.
Ozark is her first leading role on TV. Garner has been playing young criminal Ruth Langmore on the Netflix drama since its 2017 debut. While 2019 was her first Emmy win and nomination, she's been nominated for other awards previously: in 2018, she was nominated at the SAG Awards and the Critics' Choice Awards for her work on the show.
Her husband is in the biz, too. Garner is married to Mark Foster, a singer/songwriter best known as one of the founders of the group Foster the People.
She went full method acting for her Ozark accent. Although her twangy accent sounds pretty authentic to us, Garner isn't even remotely a Southerner in real life — she's from the Bronx, NY. So she worked intensely to get her character's voice just right. "I wanted to sound authentic, so a month before doing Ozark, I would only speak in the accent," she told IndieWire. "I would walk around everywhere [speaking with the accent]. I'd order my food with the accent. You kind of get a sense of the character [like that]."
She's a fan of mindless reality TV. When Fashion asked her how she likes to decompress from her intense filming, she had a pretty dang relatable answer: cheesy reality TV. "[Real] Housewives. It's bad. But I don't even have to watch. I can just go to the other room and just hear them banter, I love it."