After playing the free-spirited Lyn on the Starz series Vida, Melissa Barrera is gracing our screens again, this time as Vanessa in Lin-Manuel Miranda's long-awaited In the Heights movie. Melissa plays a hairdresser who has dreams of becoming a fashion designer and the love interest of Anthony Ramos's character, Usnavi. The film doesn't premiere until June 11, so why not get to know more about Melissa in the meantime? After all, she does seem to have a pretty cool life and she and her husband, Paco Zazueta, are very cute together. Keep reading for some fun facts about Melissa ahead of the In the Heights premiere.
01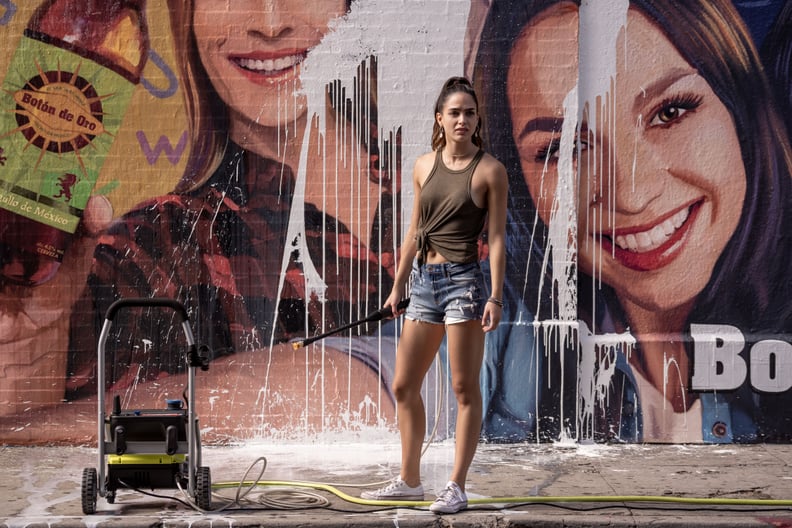 She Rose to Fame With Her Role as Lyn on Starz's Vida
Melissa's love for acting first began when she auditioned for The Wizard of Oz in middle school. "There's something magical about musical theater troupes that is very alluring; it seduces me," she told The Last Magazine in 2018. "So when I was in the gang, I was like, 'This is what I want to do for my life. I don't want to get off the stage, I don't want to lose the warmth of these people and the passion we all have for signing and acting and dancing.'"
After graduating high school, Melissa left Mexico to attend NYU, where she had dreams of making it big on Broadway. "I thought that was going to be my life, I thought that, 'I'm going to go to New York, I'm going to graduate, I'm going to audition and book something on Broadway, and that's going to be my life forever.' And then life happens," she recalled.
Melissa ended up moving back to Mexico because she wasn't an American citizen and got into television. She appeared in several telenovelas, including La Mujer de Judas, Siempre Tuya Acapulco, Perseguidos, and Club de Cuervos, before she eventually moved to Los Angeles and landed the part of Lyn in Vida. Now, she's taking on leading roles as Vanessa in In the Heights and Carmen in the upcoming film Carmen with Paul Mescal. She's also set to appear alongside Courteney Cox in the forthcoming Scream 5 movie.
02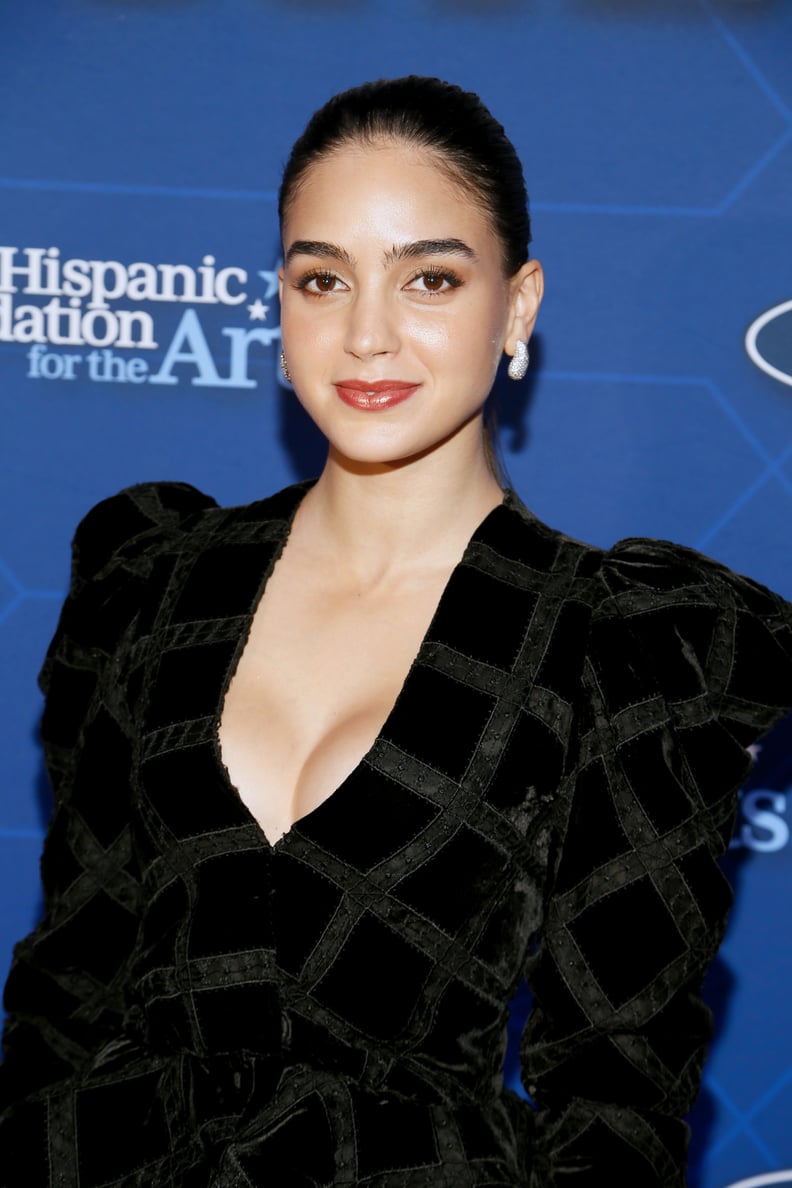 She Hopes to Continue Breaking Stereotypes With Her Performances
While Melissa notes that every role she's ever done holds a special place in her heart, she hopes to continue breaking stereotypes with her performances by being more selective about the roles she takes on and the stories she chooses to tell. "That is a sure way to contribute to the change we need in the industry," she previously told Schön! magazine. "I also want to start producing content. That's another way to ensure that the stories that are being told about the Latinx community are the kind of representation we deserve."
03
She's Married
Melissa is married to musician Paco Zazueta. The two first met while they were contestants on a Mexican reality musical talent show called La Academia in 2011. "Reality TV is like a snake pit. You think the entertainment industry can be hard, but reality TV? That's the epitome of whether you're ready for this or not," she previously told Variety. "[Paco and I] would take turns telling each other we had what it takes to stick it out."
The two tied the knot in February 2019, and they have two adorable dogs together.
04
She Plays the Guitar
Many of us used our time at home last year to pick up new hobbies, including Melissa. In addition to enjoying quality time with her husband, the actress learned to play the guitar, and she's really good at it, too.
05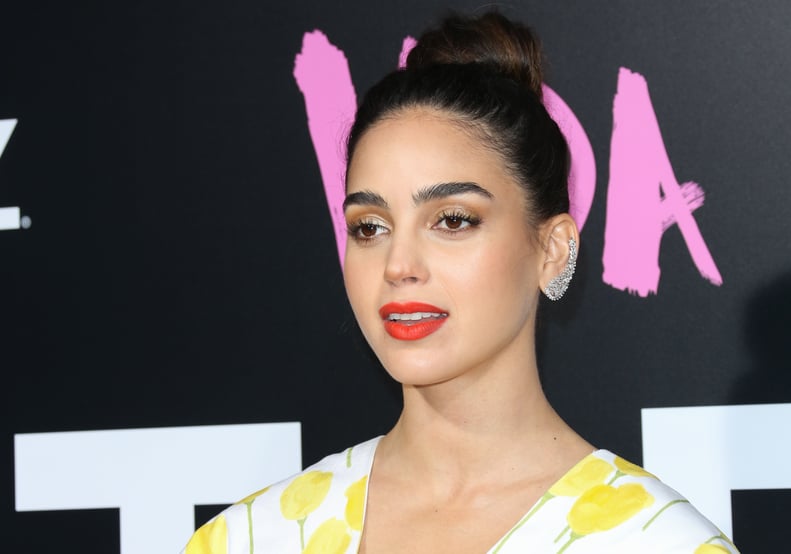 She's Clinique's First Latinx Global Ambassador
Melissa was recently named Clinique's new global ambassador. Emilia Clarke was the first in 2020, making Melissa the brand's first Latinx ambassador. "It makes me feel good that little Latinas are going to be able to see me and think that they can also be the face of a brand globally, I feel like that means a lot," Melissa told Vogue. "I've always dreamed of having a campaign like this, and I never saw anyone that looked like me, or that had a name that sounded like mine, or that I knew was a Latina."
06
Working Out Is an Essential Part of Her Self-Care Routine
In an interview with Byrdie, the actress revealed that she loves being active. "Sweating makes me feel good about myself. And when I'm in Mexico, I do a lot of hiking with my mom and boxing with my sisters," she said. "I think it's such a good workout. I also love doing Reiki for inner beauty spirituality. It helps to be in alignment."
07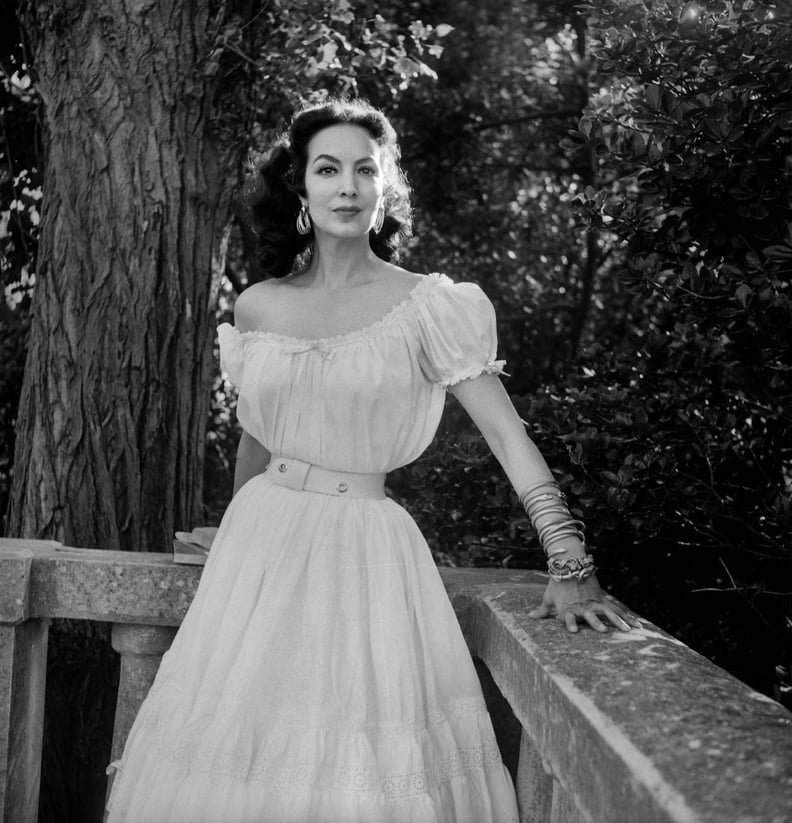 María Félix Is Her Beauty Icon
"In Mexico, we have a really famous actress called María Félix, who was an icon of the golden age of Mexican cinema," Melissa recently told Byrdie. "She was this badass, feminist, tough woman with arched eyebrows. And she had a beauty mark on her cheek. And she was gorgeous and had a deep voice. Everyone wanted to be her. She's an icon that I love."