Get to Know Teyonah Parris, the Star Playing the Iconic Monica Rambeau on WandaVision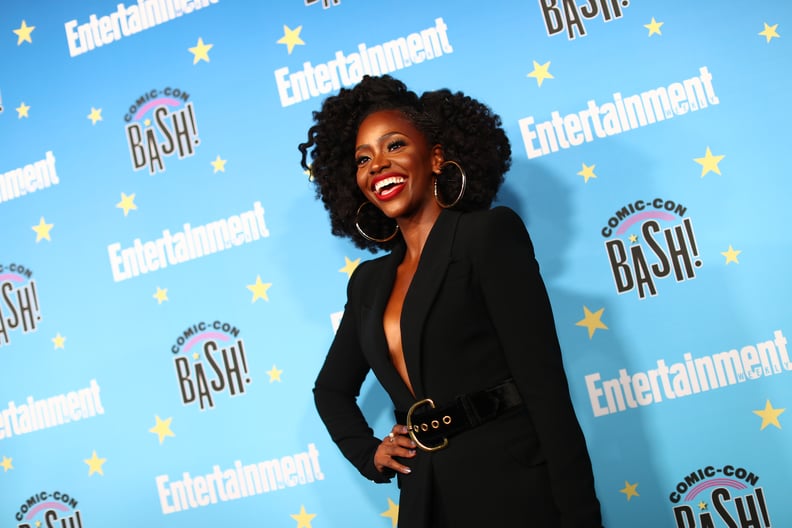 Teyonah Parris has been making waves ever since she starred as Dawn Chambers on Mad Men, and now she's getting ready to make a splash in the Marvel Cinematic Universe. The 33-year-old star is playing the iconic Monica Rambeau on Disney+'s WandaVision, which premieres on Jan. 15. WandaVision follows Elizabeth Olsen's Wanda and Paul Bettany's Vision as they move into the perfect suburban town of Westview and it takes place after the events of Avengers: Endgame. Before you dive into the series, you should probably get to know more about Teyonah.
01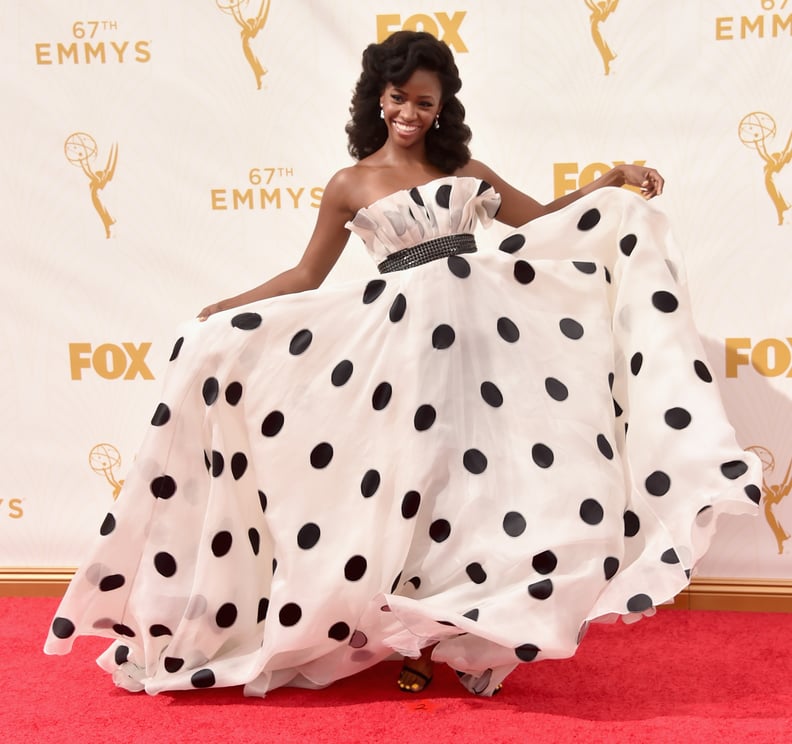 She Grew Up Competing in Pageants
Teyonah spent a majority of her childhood competing in pageants. "I started by doing pageants in South Carolina. [First] the school pageants and then the ones at the local mall," she told Coveteur. "It was so expensive though. So my mom would do my makeup, and I would wear some of her clothes. We made it work. It [wasn't] like what you see on TV where people are spending thousands of dollars to compete. That wasn't us; we didn't have it like that. But it was fun and I enjoyed the competition of it all." She enjoyed competing until she realized she couldn't talk, so she joined the drama club in middle school and that's where her love for acting blossomed.
02
Her Breakout Role Was on Mad Men as Dawn Chambers
Teyonah's first feature role was in the 2010 film How Do You Know with Reese Witherspoon and Paul Rudd. Two years later, she nabbed her breakout role on Mad Men as Dawn Chambers. She's also appeared on Empire and Survivor's Remorse, as well in films like Dear White People and If Beale Street Could Talk.
Growing up, Teyonah looked up to Angela Bassett and Halle Berry. "Whenever I did a school play my mom and dad would be like, 'You look like Angela Bassett up there! You go girl!' just hyping me up. I'm sure I looked nothing like Ms. Bassett, but her and Halle were certainly two of my role models," she told Coveteur. "And I loved Christina Aguilera. I absolutely adored her. Such an eclectic mix, now that I think about it."
03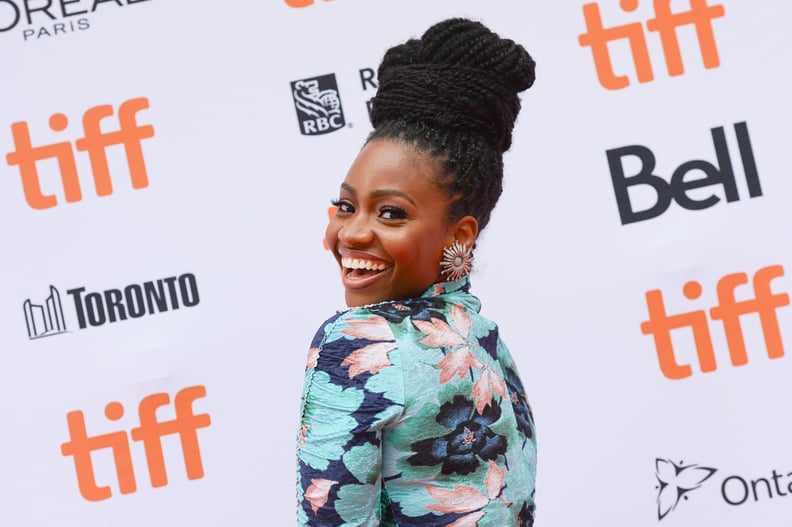 She's a Juilliard Graduate
Teyonah honed her acting skills at New York's elite performing arts school. During her time as an undergrad, she performed in a handful of productions, though she credits her portrayal of Celimene in The Misanthrope as her favorite role to date.
04
She's Making a Splash in the Marvel Cinematic Universe
05
She's Passionate About Activism
Just one look at Teyonah's Instagram, and you'll see that she has a history of activism and philanthropic work. In addition to speaking out about the importance of voting and social and racial injustice, Teyonah partnered up with the Uniquely You Summit in 2017 to help prepare young Black girls for their futures.
When asked why the initiative was important to her, Teyonah told Coveteur, "They reached out to me to come and speak to their young women, and I just loved everything they were doing and everything that they represent. It's empowering, and supportive and educational, and preparing our young black girls for their future. That just warmed every part of my being, and I said, 'I want to be a part of this in a larger way than just stopping by to speak.' So we became a partnership."