Who Is Theo Germaine Dating?
Theo Germaine Is Taken — and Their Relationship Is Freakin' Adorable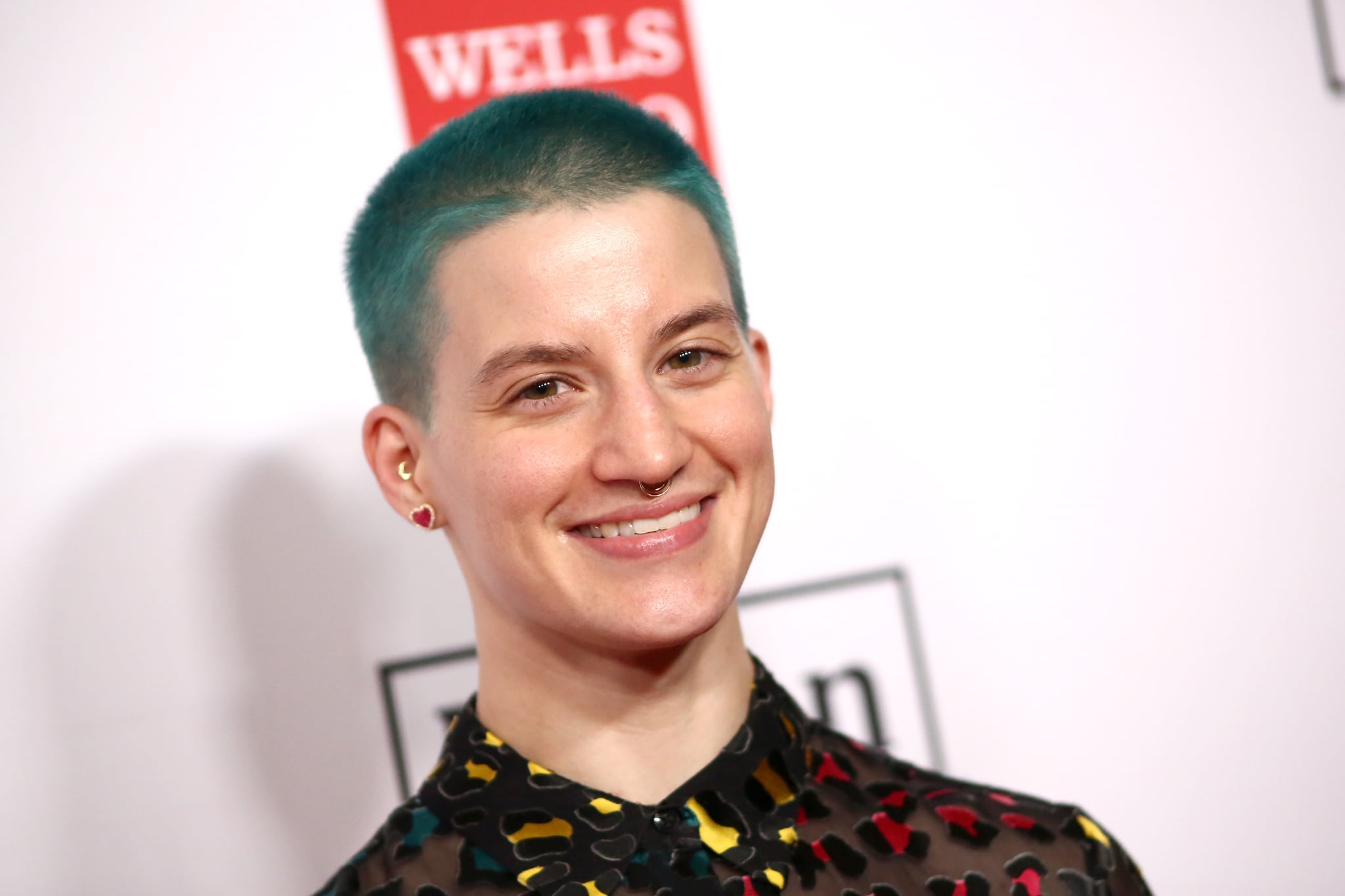 Image Source: Getty / Tommaso Boddi
On The Politician, James Sullivan's dating life is complicated, but the relationship status of the actor who plays James is far less confusing. Nonbinary trans actor Theo Germaine — who, in addition to playing James in The Politician also stars as Chris on Showtime's Work in Progress and Jack Starr in HBO Max docuseries Equal — is currently dating William Rusan, who they've been with since at least December 2017, which is when William posted the first couple-y pic of them together on Instagram. Theo may have relocated to LA after their acting career took off, but they seemingly manage to spend plenty of quality time with William when they're back home in Chicago.
After Theo landed the role of James in The Politician in March 2019, William (who, like Theo, identifies as nonbinary and uses they/them pronouns) took to IG to congratulate their partner, as well as to share the story of how they first met. William explained how they saw Theo perform at the Goodman Theatre in Chicago a few years earlier and was instantly smitten. "Honestly: under a wig, heavy makeup, a corset, and petticoats, I didn't know that they were beautiful," William wrote. "It wasn't relevant; their work was enchanting. The next day, I sent my first piece of fan mail." Chances are William is referring to Theo's spring 2016 performance as Milly Fay in The Matchmaker. Since heading to Hollywood, William has gotten a chance to join Theo at a few red carpet events. In September 2019, William accompanied Theo to the premiere of The Politician, and the next month, the two attended a gala hosted by the Point Foundation. William also got to attend Bette Midler's Halloween fundraiser in October 2019. Though Theo's schedule keeps them busy, they've managed to adopt two cats with William (and post tons of adorable pics together).
Though Theo doesn't often talk about their love life in interviews, they've talked about how refreshing it feels to play trans characters with love lives on TV, especially in Work in Progress. "When you resort to just telling stories about [coming out, transitioning,] and about our gender identity, it kind of makes it a personality trait," Theo explained to The Advocate in January 2020. "That's a big part of our history and our journey and how we came out. [But] sometimes, telling stories that are just focusing on a person's transition or about coming out can give cisgender people a very narrow idea of what it means to be trans." We couldn't be happier to see Theo live out their love story both on the small screen and IRL.