Why Is Prince Harry Suing The Daily Mail's Publisher?
Here's What's Going on With Prince Harry's UK Tabloid Lawsuit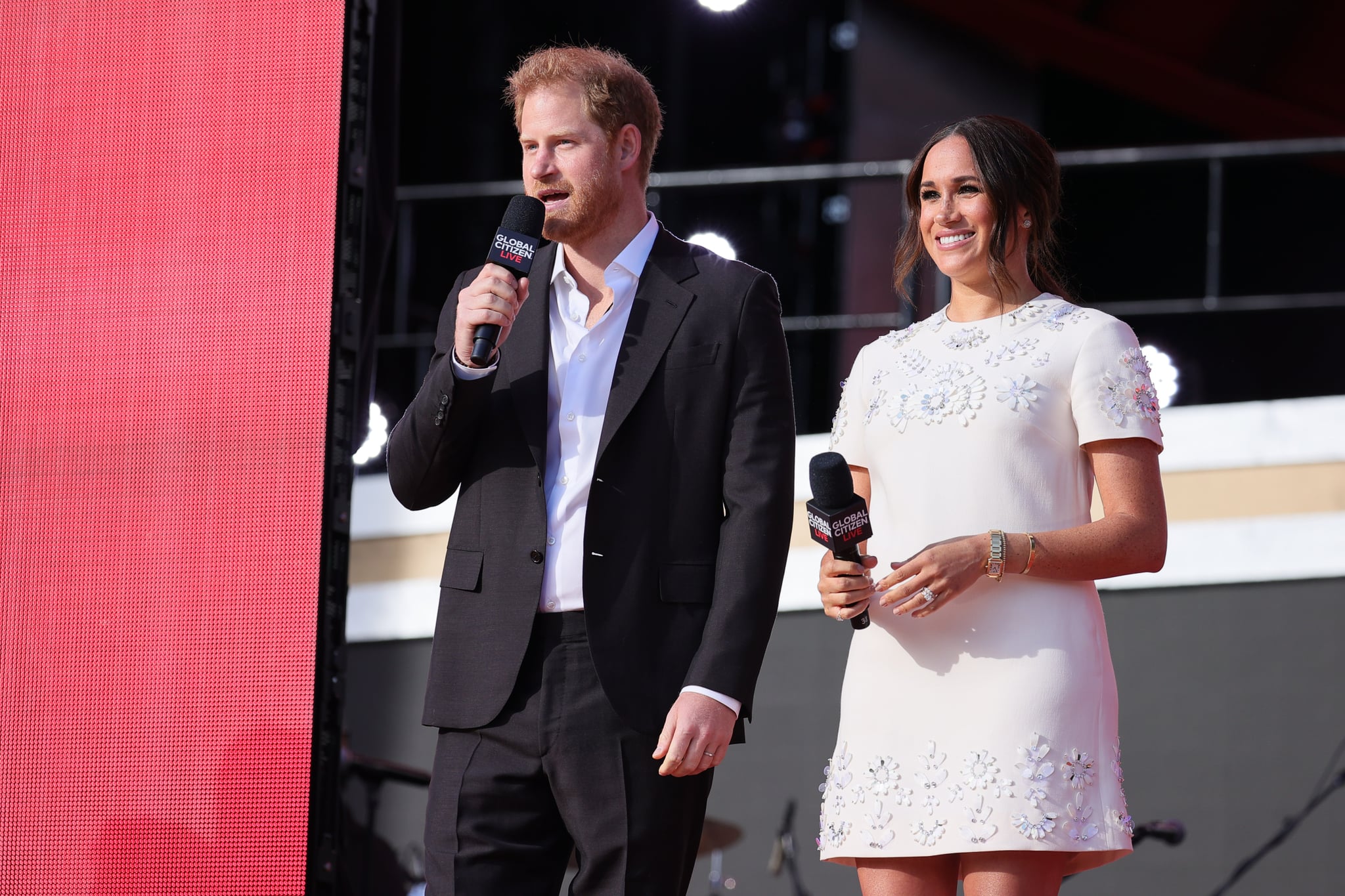 The Duke and Duchess of Sussex are going to court again over allegedly libelous claims published about them by Associated Newspapers publications. The libel lawsuit is just the latest in the couple's fight against the UK tabloids, and the impact could stretch far beyond just the two of them. We're breaking down everything you've probably wondered about the lawsuit, the Duke and Duchess's stance, and libel itself.
What Led to Prince Harry's Libel Lawsuit Against Associated Newspapers?
Prince Harry and Meghan Markle have been the regular target of the UK tabloids ever since their relationship became public knowledge in 2016. In fact, Harry's first formal acknowledgment of their relationship came when the prince released a statement calling out a "wave of abuse and harassment" toward Meghan in the UK press and on social media. The Duke and Duchess's fraught relationship with tabloids, including Associated Newspapers and its subsidiaries, has continued ever since.
It is unclear which specific stories are included in Prince Harry's libel lawsuit against Associated Newspapers, but recently, the UK press has been heavily covering Harry's efforts to ensure his family receives police protection when they travel to the UK for Queen Elizabeth's platinum jubilee in the summer. The Duke and Duchess are fighting for the right to pay for said protection out of pocket, which they were denied.
The History of the Duke and Duchess of Sussex's Legal Battles With the UK Tabloids
Prince Harry's latest lawsuit is not the first legal action the Duke and Duchess have taken against UK tabloids. In January 2021, a British appeals court upheld a civil ruling against Associated Newspapers over the Daily Mail's publication of a letter Meghan wrote to her estranged father, Thomas Markle Sr. According to the BBC, the ruling established that the contents of the letter were "personal, private, and not matters of legitimate public interest." Meghan won financial damages for copyright infringement as well as legal fees.
Harry also settled a separate libel claim against Associated Newspapers in 2021 over claims made in two October 2020 stories which claimed he had snubbed the armed forces and had not been in touch with the Royal Marines since stepping down as a senior royal in March 2021. According to The Guardian, the settlement included a formal apology published by the Daily Mail and a financial settlement in the form of a donation to his Invictus Games Foundation.
While those are the only stories that have sparked direct lawsuits, the Daily Mail has generally been the source of many negative stories about the Duke and Duchess and about Meghan in particular. A collection of headline comparisons from Buzzfeed shed light on the apparent double standard in how the Daily Mail and other tabloids talk about Meghan versus her sister-in-law Kate. While not legally libelous, the headlines certainly appear to give insight into the type of coverage the Duke and Duchess received.
What Is Libel?
Libel isn't just "lying about someone," but must meet a specific legal threshold. Libel is typically defined as defamation that is physically printed or communicated. (Defamation is a false statement presented as a fact that causes damage to one's reputation.) According to the UK's Defamation Act of 2013, a claim can only be defamatory if it causes "serious harm" to one's reputation. However, some leeway is granted to news publications if the publication reasonably believed publishing the statement was in the public interest, and the defendant can prove they took steps to verify the statement. These factors will likely be in dispute throughout Prince Harry's lawsuit.
The established legal standards are meant to safeguard honest factual reporting of public interest that powerful people may dislike and attempt to stifle while keeping journalism honest and accountable by leaving routes open to legally pursue actual defamation.
So far, the Duke and Duchess's cases have primarily gone in their favor. We'll have to wait and see how this latest case in their pursuit of personal privacy and journalistic ethics goes.