Why Is the Royal Family Called "The Firm?"
Here's Why Meghan Markle Referred to the Royal Family as "The Firm"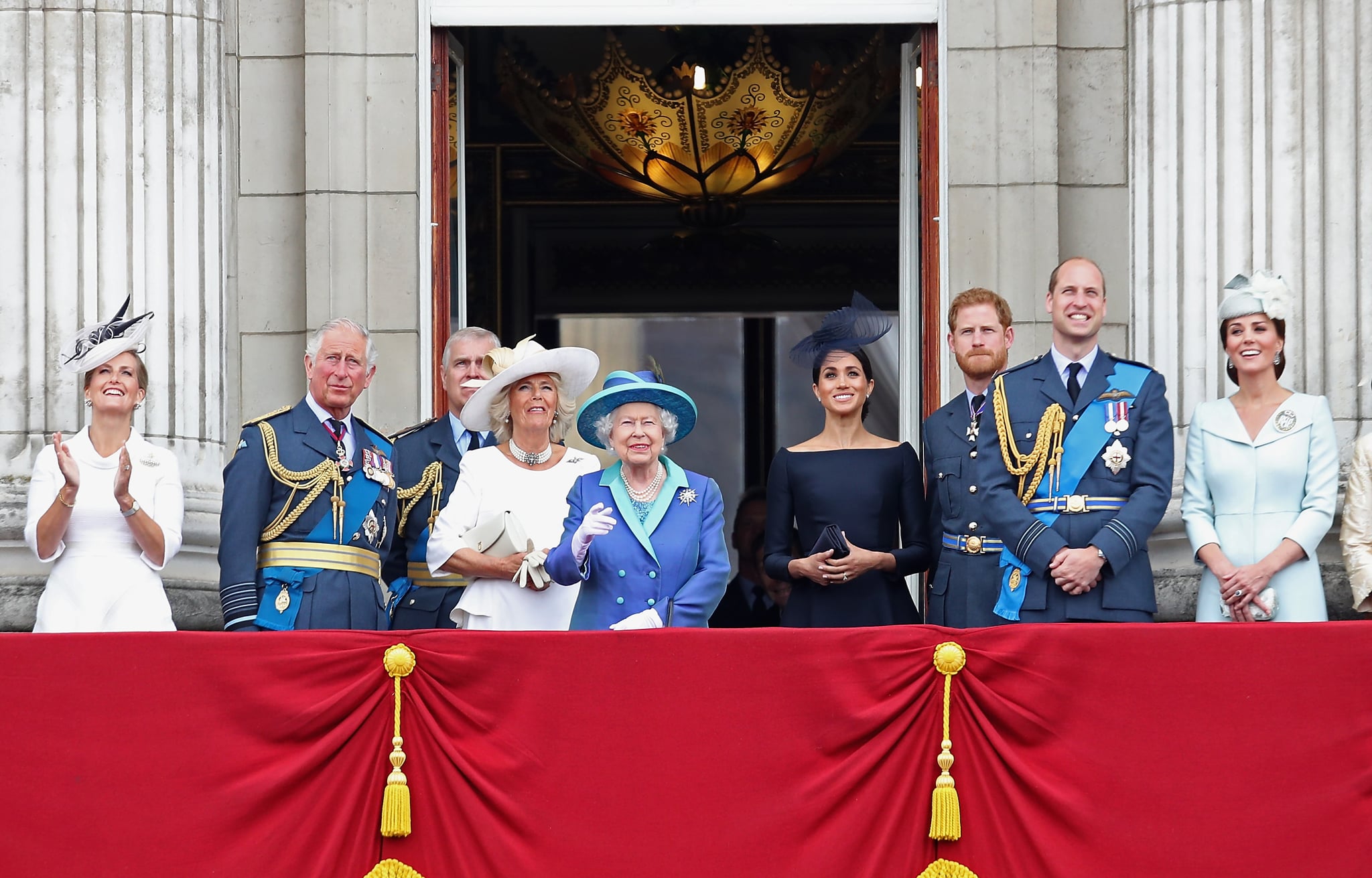 Image Source: Getty / Chris Jackson
Meghan Markle and Prince Harry are getting ready to speak their truth. Ahead of their highly anticipated interview with Oprah Winfrey, we've gotten a few peeks of what's to come, and in the latest teaser, Meghan states that "there is an active role that The Firm is playing in perpetuating falsehoods about us." So, who exactly is this "Firm," you ask?
While "The Firm" may be a new phrase to some, those who've been keeping up with the British royal family know that it's commonly used to reference the royal family and their business. "The House of Windsor is a big business, though one with more ups and downs than the stock market," author Penny Junor wrote in the 2005 book The Firm: The Troubled Life of the House of Windsor. "Prince Philip calls it 'The Firm,' and all the royal executives and their powerful associates are supposed to make every effort to avoid even a hint of scandal that could diminish the reputation of the family business."
The term apparently dates all the way back to when Queen Elizabeth II's father, King George VI, ruled from 1936 to 1952. According to Penny, the king "first referred to the House of Windsor as The Firm and the name stuck." Colin Firth even used the phrase when he played King George VI in 2010's The King's Speech and said the British royals are "not a family, we're a firm."
The duke and duchess were part of The Firm themselves when they were working royals, but because of their royal exit, they are no longer active members. Meghan and Harry's first interview since their departure airs on CBS on March 7.