Allen v. Farrow: A Complete Timeline of Woody Allen and Mia Farrow's Relationship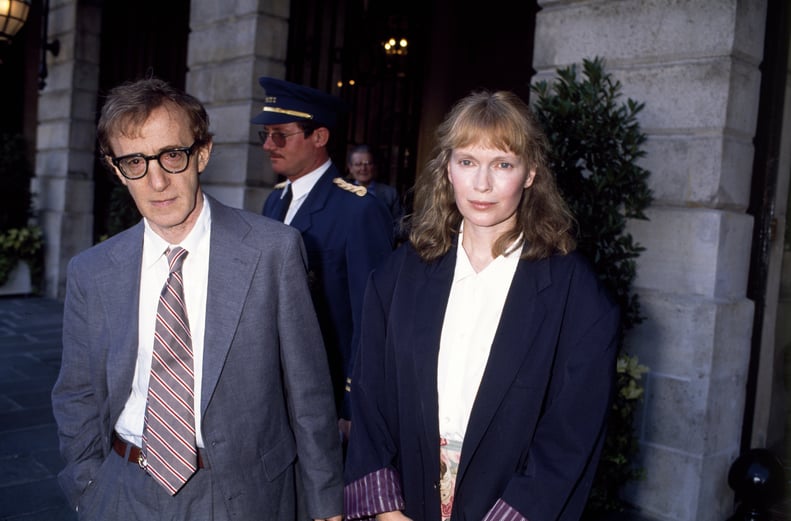 Getty | STILLS
HBO's Allen v. Farrow is the latest investigative docuseries to chronicle a high-profile scandal. This time, it's a harrowing look at the tumultuous relationship between Woody Allen and Mia Farrow, as well as the horrifying allegations of abuse and molestation that ended their relationship and still continue to be talked about today. It's almost impossible to believe now that there was a time when Allen and Farrow were one of the film world's most famous couples, but they were — and we've got the complete timeline of how it happened. Keep reading to find out when they met, how often the worked together, and how it all led to the devastating conclusion we all know.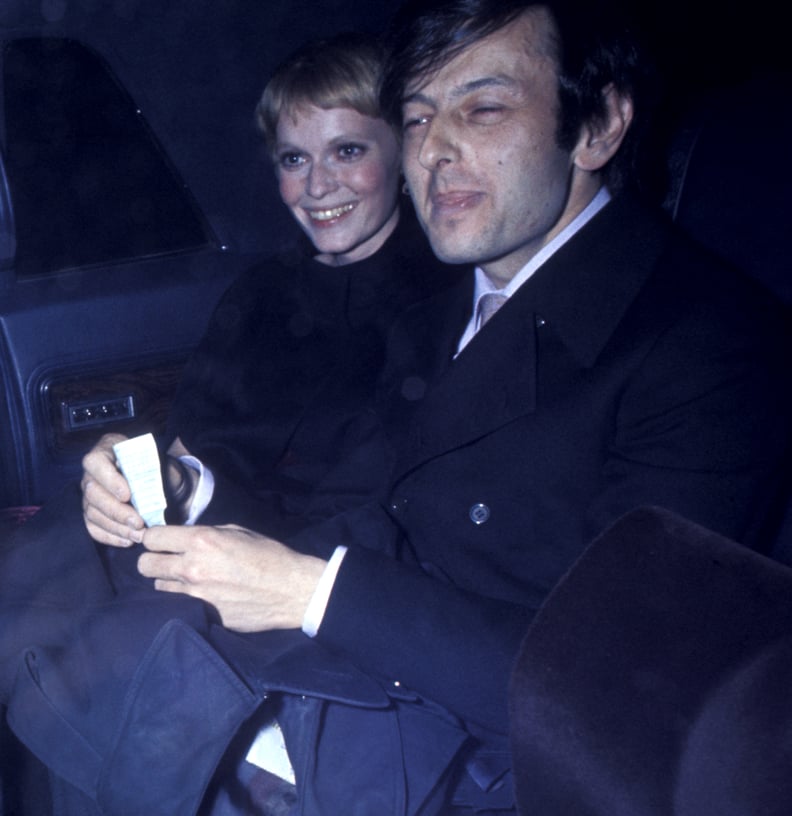 1979: Allen and Farrow Meet
Allen and Farrow reportedly met in 1979, while Farrow was still married to her second husband, André Previn (pictured). She had married Previn in 1970, and together, they had multiple biological and adopted children, including Soon-Yi Previn.
According to a 1991 New York Times profile, Allen and Farrow met at a restaurant in New York City and moved in some of the same circles. Her divorce from Previn was finalized later that year.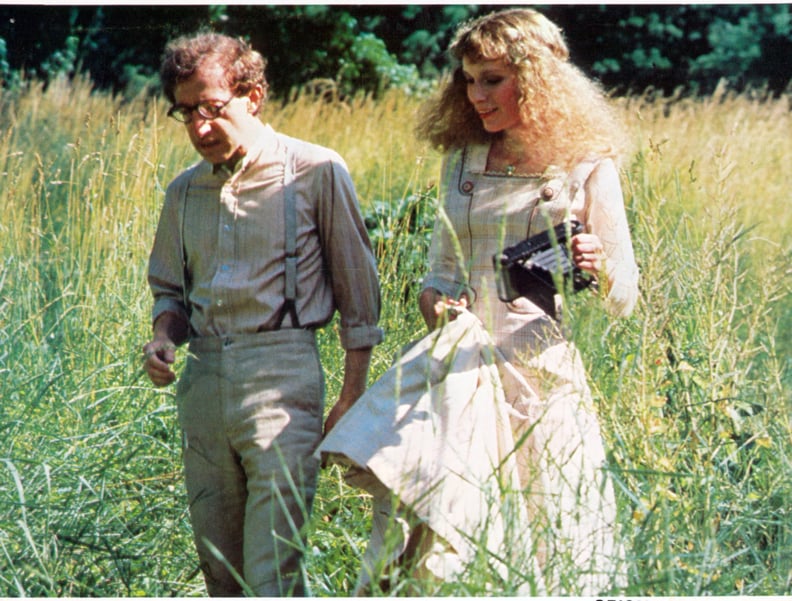 1982: Allen and Farrow's First Movie Together
In 1982, the couple's first movie collaboration, A Midsummer Night's Sex Comedy, was released. They went on to work together on a dozen more films over the course of the next decade.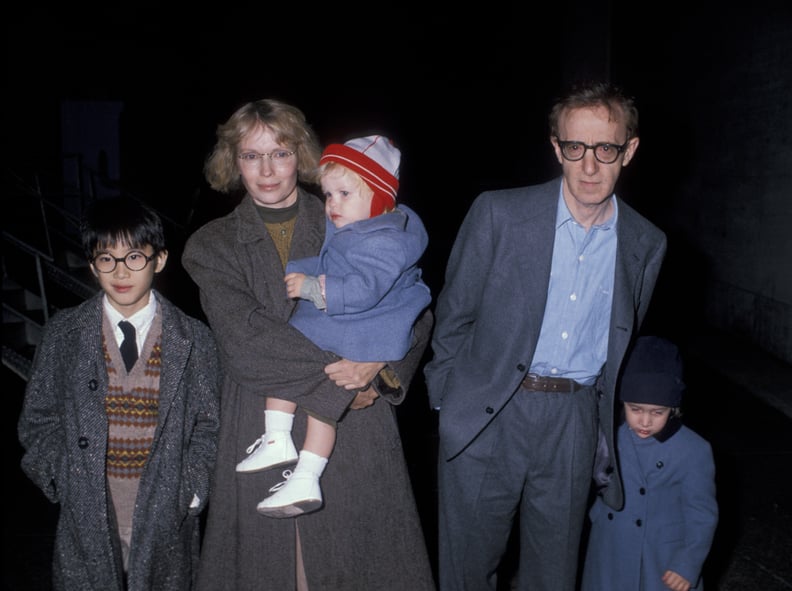 1985-1991: Allen and Farrow's Family Expands
Over the course of several years, the Allen-Farrow family continued to expand, according to the New York Times. In 1985, Farrow adopted a daughter, Dylan, and in 1987, she gave birth to a son, Satchel, who has mostly gone by his middle name, Ronan. By 1991, Allen had adopted Dylan and another of Farrow's children, Moses Farrow.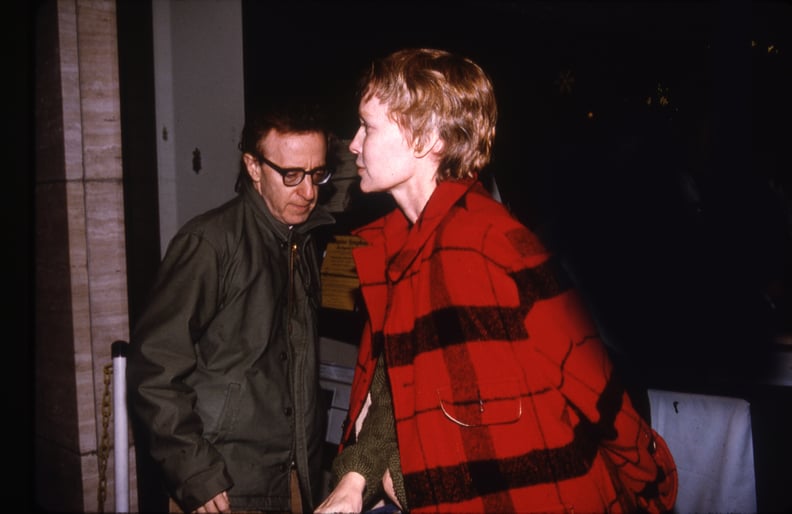 1992: Allen's Affair and Abuse Allegations
In 1992, the couple's marriage fell apart in devastating fashion, with an affair and horrifying allegations of abuse. According to a 1992 Vanity Fair article, Farrow repeatedly discovered Allen acting strangely around their daughter Dylan, and it allegedly escalated into outright abuse (warning: the link above contains occasionally graphic descriptions of Allen's alleged abuses). The resulting custody battle became the stuff of media headlines, with Allen accusing Farrow of coaching Dylan and Farrow laying out the graphic abuses he had apparently committed.
The battle was made worse by the fact that, months earlier, Farrow discovered that Allen had been having an affair with her adopted daughter, Soon-Yi Previn, when she found a stack of nude photos Allen had taken of Previn. He later married Previn in 1997.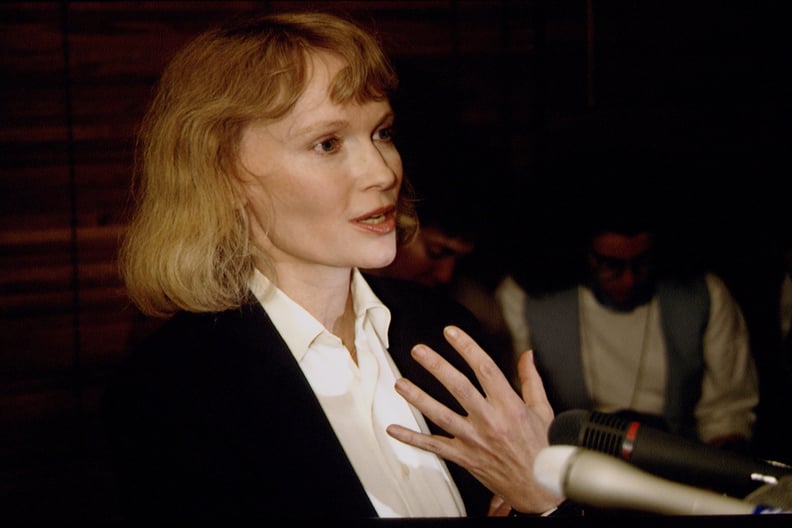 1993: Allen and Farrow's Custody Battle
The court cases between the former spouses garnered intense media attention, particularly because of the accompanying allegations of abuse. In March, the New York Times reported that Allen claimed to have been cleared of child abuse charges, but Farrow disputed that characterization of the report and called it inaccurate.
Throughout the custody trial, both Allen and Farrow accused each other of abusive behavior. At one point, the NYT reported that a child psychiatrist testified calling the report exonerating Allen "seriously flawed." One such flaw came out years later: one of the doctors who headed the investigation, Dr. John M. Leventhal, initially claimed that Dylan had been coached by her mother and changed her story several times and that he personally interviewed her; it was later revealed he never interviewed her.
Allen lost the custody case and, when he attempted to file an appeal, it was denied. A state's attorney in Connecticut announced that he had "probable cause" to prosecute Allen for molesting Dylan Farrow, but would not open a case in order to spare her from the trauma that such a high-profile case would cause.