2017 Emmy Awards Ratings
People Just Aren't Watching the Emmys Anymore — but Why?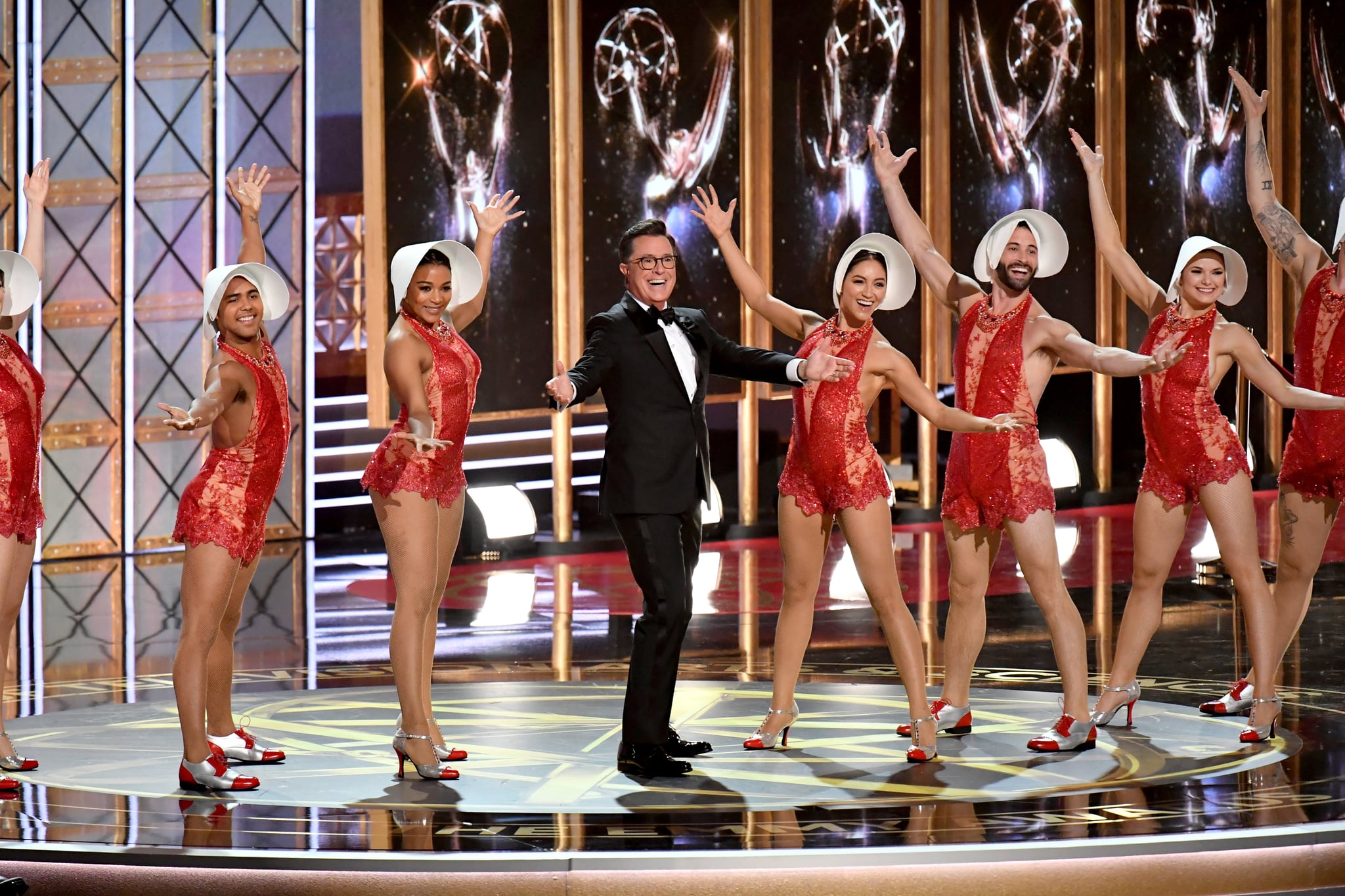 There's good news and bad news when it comes to Sunday night's Emmys ratings. Let's go with the bad news first: the numbers were low — really low. But — good news! — this year's low is slightly better than last year's all-time low!
Despite Stephen Colbert's best efforts to blend musical flair with his signature political roasting (oh hey, Sean Spicer!), the 2017 Emmys brought in an average 11.4 million viewers for the night, which is just a teensy bit above 2016's 11.3 million.
There's actually a bit of more bad news when it comes to key demographics. The coveted category of 18- to 49-year-olds dipped 10 percent from a 2.7 Nielsen rating to 2.5, and NBC's Sunday Night Football easily dominated the time slot with a 12.6 rating.
This isn't the first time the Emmys have performed poorly. While other award shows like the Golden Globes, Grammys, and Academy Awards have continued to draw viewers, the Emmys have been on a downward spiral since 2014, hitting record lows in 2015 and 2016.
Football on a competing network could be one explanation for the lost interest, but it could also be the overwhelming amount of shows being celebrated on Emmys night simply alienates casual couch surfers. Perhaps viewers were turned off by anti-Donald Trump commentary throughout the night? Whatever the reason for Sunday night's slim numbers, the winners still have plenty to celebrate — and something tells us Colbert won't be changing his political leanings to placate audiences anytime soon.