24: Live Another Day Plot
Your 24: Live Another Day Cheat Sheet — What You Need to Know
If you were a big fan of the series 24 and Kiefer Sutherland's small-screen hero Jack Bauer, then you're probably stoked for 24: Live Another Day, which will premiere May 5, but you still may not know exactly what's happening with this special season. Unlike the movie that's been rumored before, this is a TV event that has a new story for Jack and incorporates some of the original characters. Producers and stars Sutherland and Mary Lynn Rajskub (aka Chloe) came to the Winter TCA and shed some light on the new season, so read on for details and to find out what exactly this new 24 is all about.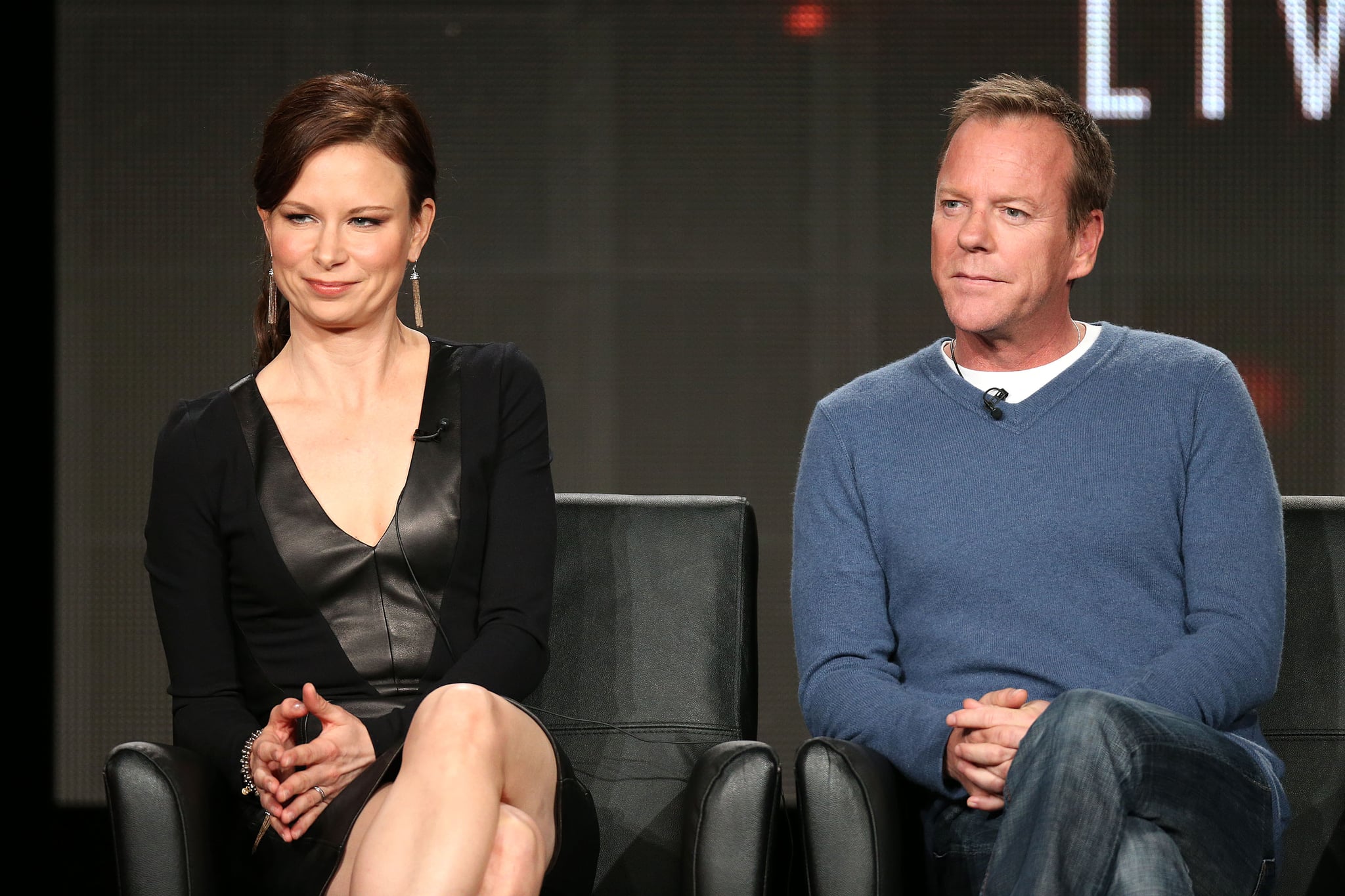 This is an "event series" — and here's what that means: This is essentially a new, standalone season of 24, and unlike previous seasons, which take place in "real time" over 24 episodes, this will be a 12-episode run. That does the mean the episodes can jump an hour or two forward, the producers said, but this season will still take place over the course of one day.
Here's the story: Executive producer Manny Coto gave us the scoop on the storyline, which is set in London and will follow a terrorist plot. Coto reminded us that Jack was a fugitive when season eight ended, and he will still be one in this series, which picks up four years later. Jack is still on the run and being hunted by a CIA agent played by Yvonne Strahovski (who should be a pro at this since Chuck). In the minds of the CIA, Jack is "a fugitive of high order — someone to be captured," and when we meet Jack, he has a mission, but "whether it's a good mission or bad mission, we won't know," Coto said.
Here's who will be back: Sutherland told us that Kim Raver, who played Audrey, and William Devane, who played James

Heller

(who's now president), will both be back. And, of course, so will Rajskub, who was on the panel.
Chloe and Jack won't be on the same side: Speaking of Chloe, Sutherland talked warmly about Jack's relationship with Chloe, but they'll be on opposite sides in the event series. "Chloe and Jack are pitted against each other," he said, adding, "That's a dynamic that Mary Lynn and I get to play that's very exciting. It's also something that's going to evolve over the show." As for Chloe, we learned that she has been "damaged" over the last four years, has turned against the government, and will be a "a radical Snowden-type character," according to Coto.