27 Dresses Cast Reunion For Entertainment Weekly 2019
Katherine Heigl Has an Idea For a 27 Dresses Sequel, and Wow, Take Our Money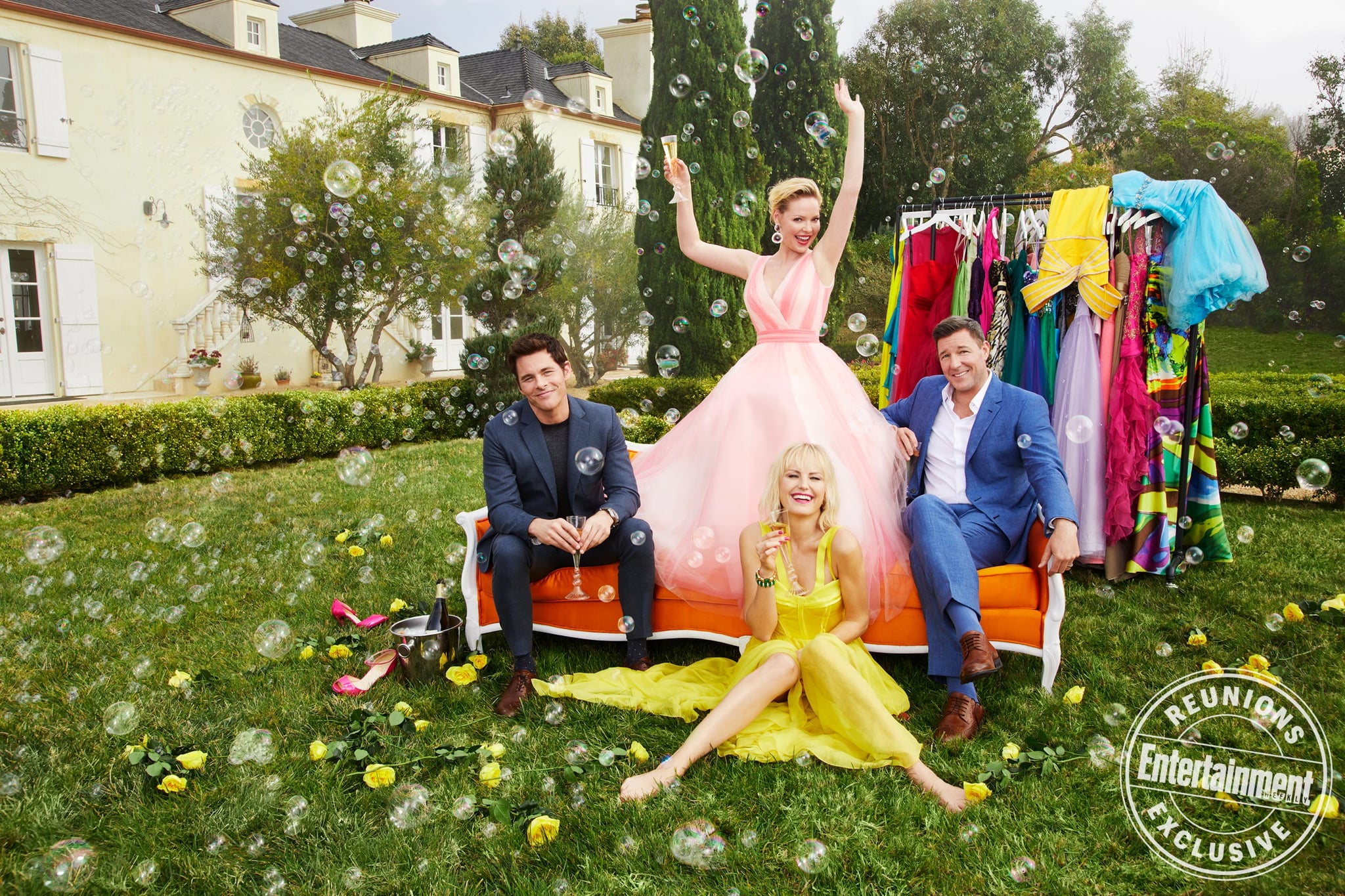 It's been 11 years since 27 Dresses was first released, and it's still a staple for romantic comedies. The film follows Jane Nichols (Katherine Heigl), a perpetual "bridesmaid but never a bride," who finds herself in a tricky situation when she has to help plan her sister Tess's (Malin Akerman) wedding to her boss and longtime crush George (Edward Burns). While she eventually gets her own happily ever after with Kevin (James Marsden) at the end of the film, Heigl definitely feels like there is still room to expand on the story even after all these years.
For Entertainment Weekly's romantic comedy-themed issue, the cast reunited to chat all about the film, and Heigl pitched an incredible idea for a potential sequel. "I think it would be awesome to see, seriously, what are their lives like 10 years later? Do they end up together? I personally think they did,"" she said about Tess and George's characters. ""I think [Tess and George] have, like, three kids and she''s made Jane the godmother every time, so Jane has to plan the christenings and the baby showers and the gender-reveal parties." Only there's a catch: Jane isn't able to get pregnant herself.
So, what are the chances of this sequel actually happening? Well, according to Heigl, the film's original director, Anne Fletcher, is already interested in the idea. Can we please make this happen?