Is the Actress Who Plays Murphy Really Blind in In the Dark?
In the Dark Star Perry Mattfeld on Her Gutsy New Show: "There's Nothing Else on TV Like It"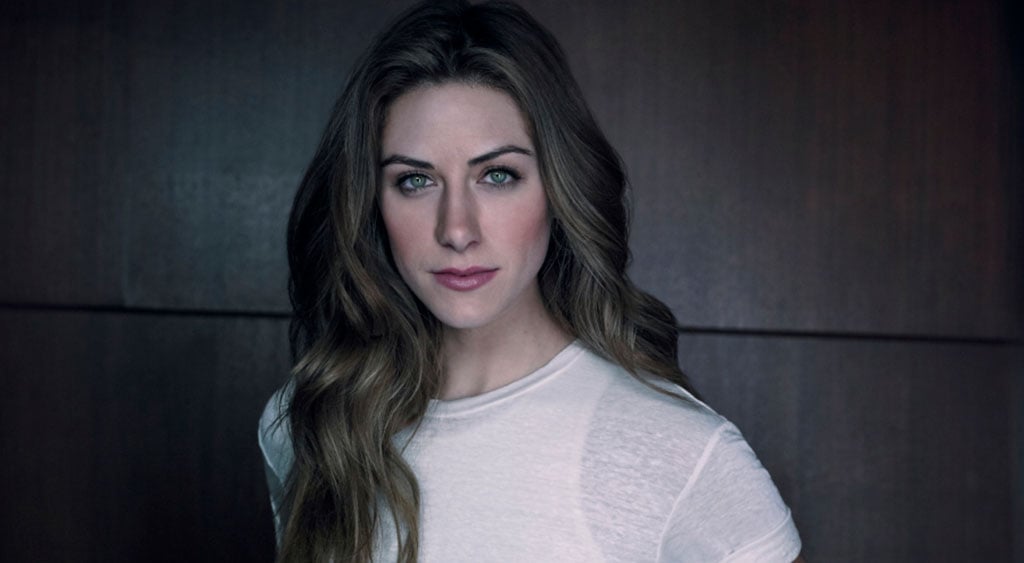 The CW has recently made a killing with teen-focused shows like Riverdale and the Charmed reboot that are as soapy as they are addictive. But on Wednesday nights, airing just before Jane the Virgin, is a brand-new, slightly more elevated series that you should have on your radar: In the Dark. There are elements to the show that will strike any CW fan as familiar — snappy dialogue, pop culture references, a catchy-as-f*ck soundtrack — but it also boldly pulls back the curtain on a number of issues that few other network shows have dared to.
The premise is an interesting one, to say the least: 20-something Murphy (Perry Mattfeld) is a blind alcoholic who prefers to drink away her issues rather than facing them, but fortunately, she has a roommate, Jess (Brooke Markham), who's there to pick her up when she inevitably falls to pieces, and a loyal service dog, Pretzel, who sticks by her no matter how many rude comments she throws his way. The hard-living, acidic heroine encounters another reason to hit the bottle when she seems to encounter the lifeless body of the sweet teenager who saved her life a few months earlier, Tyson. Desperate to find Tyson and fed up with the police's lackluster investigation, Murphy starts digging into what really happened by herself.
"Just reading the script and learning about who Murphy was, that was an emotional, mental, and then additional physical aspect there with this character that I was just dying to try," the show's star, Perry Mattfeld, told me over the phone as we chatted about the show ahead of its April premiere. "What's challenging, too, with Murphy, is as prickly as she is, the audience needs to still see a side of her that they'll root for and love even if maybe the characters around her don't quite see that. So making sure to find that balance between having a kind of intimate relationship with the audience so that they know who she is inside or that who she wants to be or can be, was something I had to work at, too."
Despite its fresh feel and the charm of its cast, In the Dark is not without controversy — since Mattfeld isn't actually blind like her character, a debate about whether or not she should be playing Murphy at all has been bubbling on social media. During our conversation, Mattfeld explained that the show had consultant Lorri Bernson, who is blind and who partly inspired the series, on set with her guide dog Captain while they were filming most days. The drama also boasts the talents of blind actress Calle Walton, who plays the precocious, scene-stealing daughter of the detective (GLOW's Rich Sommer) investigating Tyson's case. Both women bring a level of authenticity to the show that she hopes audiences will recognize.
"There's nothing else on TV like it."
"I just feel really lucky that I got an opportunity to be a part of this show, and I think the creators did a really good job of using the plot and using the story as an opportunity to surround the show with as much authenticity as possible," she said, noting that all the guide-dog users in the series are people who are actually blind. "It's been really educating for me as well. It's an honor that I've been able to get to learn as much as I have and that we've been able to surround the project with people from the blind community — not only behind the scenes, but on camera, too. I've been really lucky to be part of that."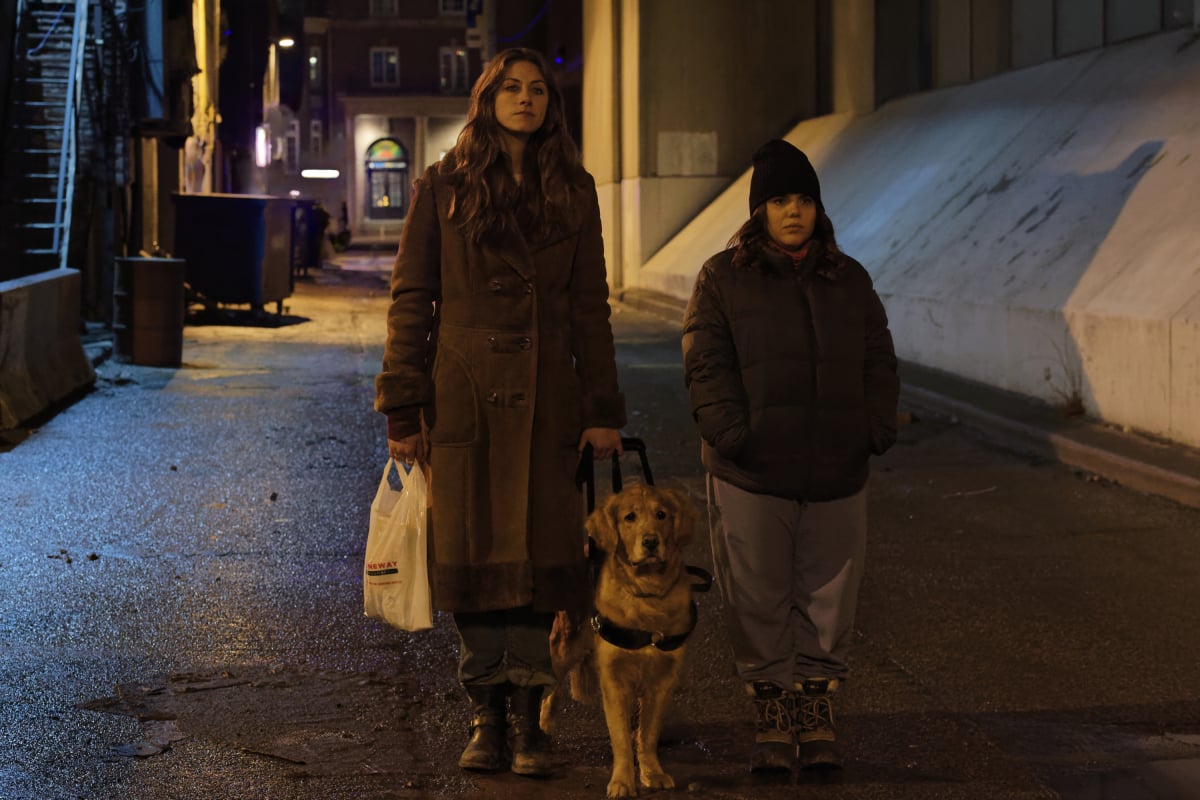 From pushing the boundaries of sexual relationships onscreen — Murphy's character has a notable mishap with a new boyfriend, while her roommate Jess has a conversation about using a strap-on with her girlfriend — to something as seemingly insignificant (and yet incredibly important) as Murphy having a conversation with Walton's character about getting her period, In the Dark is shining a light on a lot of important issues and situations that Mattfeld is hopeful will resonate with fans.
"You have these really real relationships and writing. There's someone for every single person to relate to on the show," she said. "One of my favorite things is just the breadth of emotions that you feel while watching the show. It's even been hard to categorize the genre, because it's hilarious at times and then it can shift into being a heavy drama. So, it's hard to pinpoint, but that's what makes it so unique. And that's also why I think there's nothing else on TV like it."