After Book Spoilers
After: I Read the Book So You Don't Have to — Here's What Happens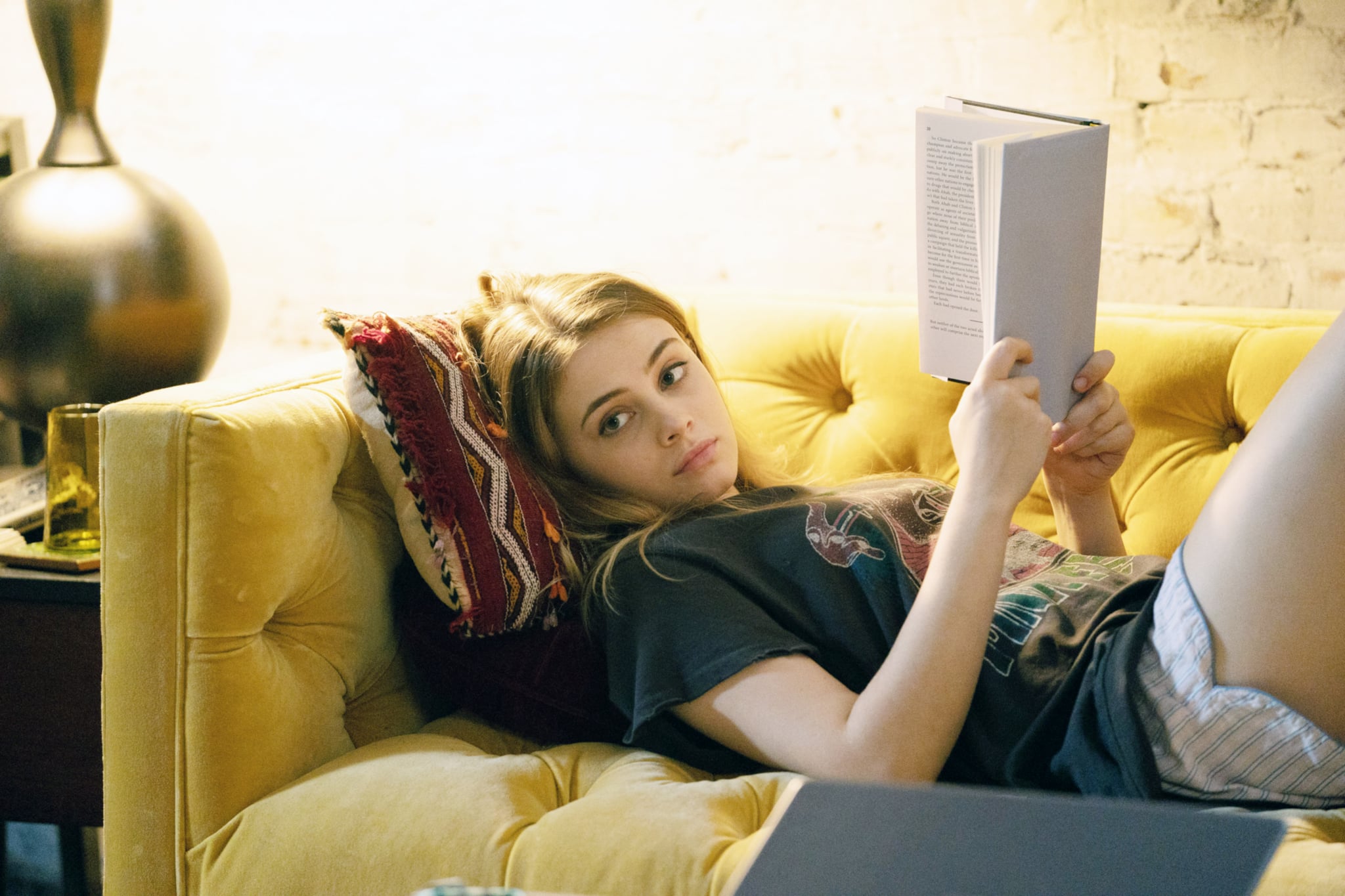 The movie After, based on the book by the same name by Anna Todd, finally lands in theaters on Friday, April 12, but if you want to know exactly what you're getting into before you catch the film, we're here to tell you all the spoilery details from the book. Suffice it to say, if you don't want to know what happens in the story, stop reading right now.
After was originally published on Wattpad, a site for amateur writers to self-publish whatever they like. Todd started posting chapters of After in 2013 as a One Direction fan fiction. The character you know now as Hardin Scott was originally Harry Styles. In the book version of After, Zed is Zayn Malik, Landon is Liam Payne, Nate is Niall Horan, and Logan is Louis Tomlinson. The main character, Tessa, is an 18-year-old girl who lives a sheltered life in Washington state, about to embark on a whole new life at college and hopes to get out from under her controlling mother's thumb.
She arrives at school only to find out her roommate, Steph, is "punk" with questionable friends. Tessa's boyfriend, Noah, who is a year younger than her and still in high school, along with her mom, are skeptical to leave her in that situation, but eventually go home and trust Tessa to remain the good girl that she has always been.
That's when she meets Hardin Scott.
Hardin is your typical bad boy. He is covered in tattoos, has several piercings, is a ladies' man, and has a very foul mouth. So naturally Tessa has the hots for him. And Hardin, realizing that Tessa is pure and sweet and a bit of a challenge, decides to go after her.
This is just one of the many times Hardin and Tessa get into a fight where Hardin's excuse is that he's just an asshole and Tessa forgives him because she loves him.
The two find themselves together time after time, because Hardin is good friends with Steph. Before we know it, Hardin and Tessa have gone farther sexually than she ever had with Noah, who she'd been dating for years and was waiting to sleep with until they were married. Hardin traps Tessa into telling Noah that they've been seeing each other behind his back, and naturally the two break up. This is just one of the many times Hardin and Tessa get into a fight where Hardin's excuse is that he's just an asshole and Tessa forgives him because she loves him.
Despite Tessa's mom showing up at her dorm and telling her that she needs to get her act together and get back with Noah, Tessa insists she loves Hardin and will stay with him. Before we know it, Tessa and Hardin have somehow found themselves "in love" with each other (I put that in quotes because the way they treat each other seems like anything but love), and get an apartment together.
Throughout their whole rendezvous, which at this point has only been a couple months, the two have done nothing but fight and make up, and Hardin has been mostly nasty to Tessa and told her she has to stay away from basically everyone in her life. This includes Noah, who just wants to be Tessa's friend, Landon, whom Tessa befriended in her classes, Zed, who made a move on Tessa one of the times she was mad at Hardin, and Hardin's sketchy other friends. Controlling much?
Toward the end of the book, it starts to seem like maybe Hardin can be something more than an ass, but, nope, we thought wrong. Tessa suspects Hardin is hiding something and comes to find out that he made a bet with his friends months ago that he could take Tessa's virginity — which he did. He and his friends have been keeping the secret all along, and Hardin claimed he planned to tell her after they moved in together, thinking she'd be OK with it because he proved to her he truly loved her. At least that's what I'm assuming he thought, because what the actual f*ck?
The story ends with Tessa storming away from Hardin and Zed swooping in to save the day and drive her home, where she asks him to tell her everything he knows about the bet.
I haven't yet read the rest of the series (there are three more books), but I vaguely know where the story goes from here. However, this is where I'm imagining the movie will end. Gotta love a cliffhanger!