After Ever Happy by Anna Todd Book Spoilers
Can't Wait to Find Out What's Next For After's Tessa and Hardin? Here's What Happens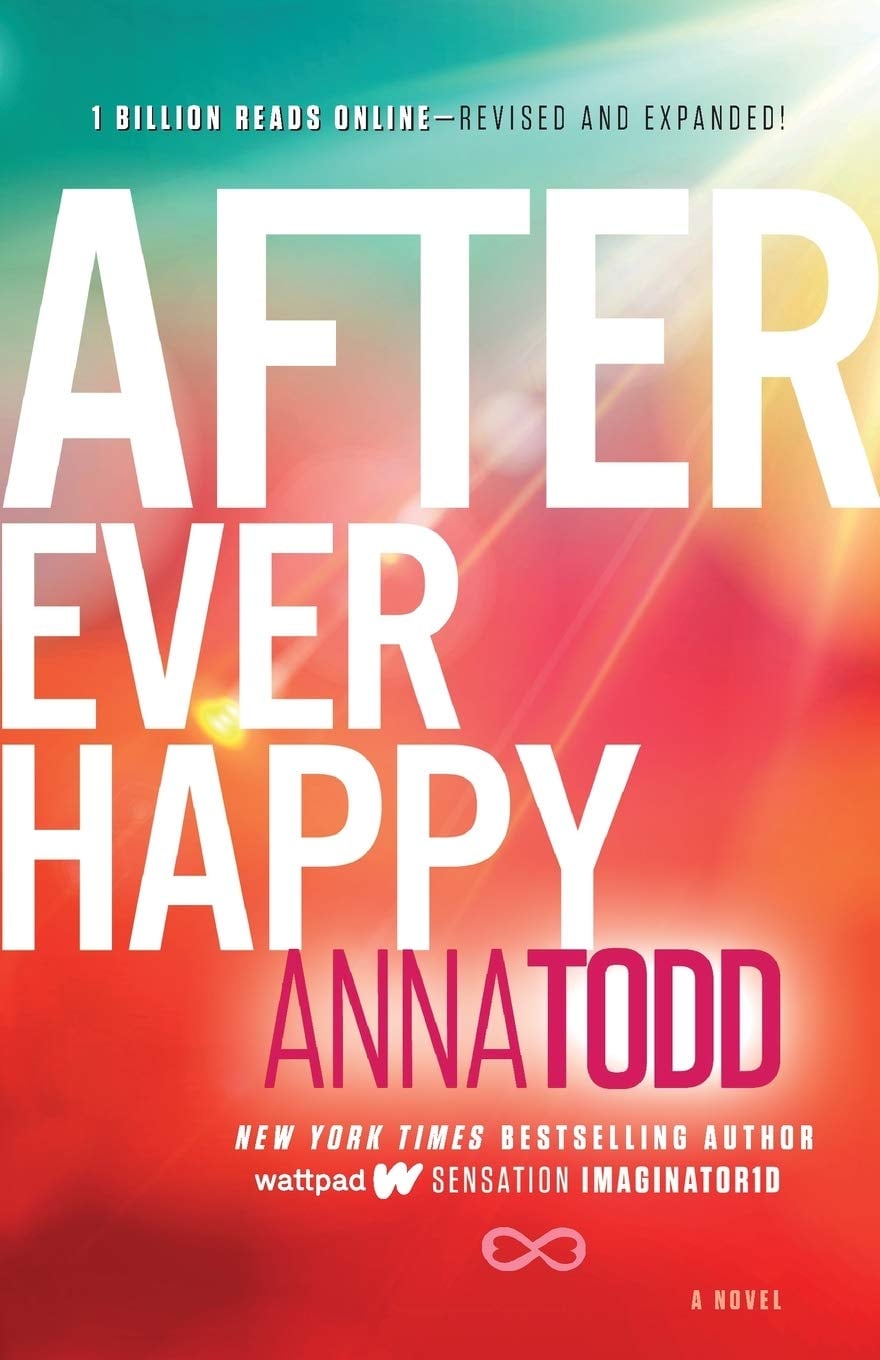 Tessa and Hardin's passionate yet extremely toxic love story from the After series has been a wild ride to say the least. But, at last, we've reached the end with After Ever Happy, the fourth book in Anna Todd's series. Does Hessa live happily ever after? Let's find out, shall we? Here's what happens.
You may recall After We Fell's shocking cliffhanger: Christian Vance, Chancellor Scott's best friend, is Hardin's biological father. He's been having an affair with Hardin's mother since before she had Hardin and married his "father." Hardin uncovers the secret just hours before his mother's wedding, which he and Tessa travel to London to attend. In response, he ditches the wedding and breaks things off with Tessa. Once again, his anger getting the best of him.
Heartbroken and pissed off, Tessa returns to Washington solo with the plan to pack up her life and join Landon in New York City for a fresh start. With a plan in motion, Tessa makes a pit stop by her apartment she shares with Hardin to collect her belongings . . . except she walks in to find her dad's corpse. A recovering drug addict, he suffered from a relapse. The poor girl can't catch a break.
Meanwhile, Hardin is back in London stirring sh*t up. He's reconnected with his old hoodlum friends, getting into physical altercations, and has fallen into old coping mechanisms with alcohol and drugs. Upon hearing the news of Tessa's father, he snaps back into reality and heads home to be there for his girl — who wants nothing to do with him.
With the odds against him, Hardin reaches out to Zed for help. As you may remember, Zed's been trying to get with Tessa since the beginning of time, but knowing he has a strong friendship with Tessa, Hardin puts that aside. And he's desperate to help her anyway he can. But Zed takes advantage of the situation and it backfires.
After multiple setbacks, Tessa is feeling a little bit like her normal self and revisits her original plan to move across country. In an attempt to tie up loose ends, she makes amends and repairs her relationship with her mom. She and Hardin say a final goodbye, resulting in a permanent break up. If the two ever want a chance of making it last between them, they need to grow on their own first.
Todd dedicates the rest of the book to various milestones in Tessa and Hardin's life. Tessa graduates from NYU with a degree in wedding planning. She and Hardin are engaged (!) and trying for a baby, which we know will be harder since her chances of getting pregnant are slim. Landon has a kid! Fast forward to a year later and Tessa is pregnant with a baby girl, and then, six years later, with a baby boy! A decade later, the final chapter highlights how Hessa's love has defeated all odds.