Amy Winehouse Back to Black Biopic Details
The Amy Winehouse Biopic Found Its Director: "I'm Ready, Let's Go"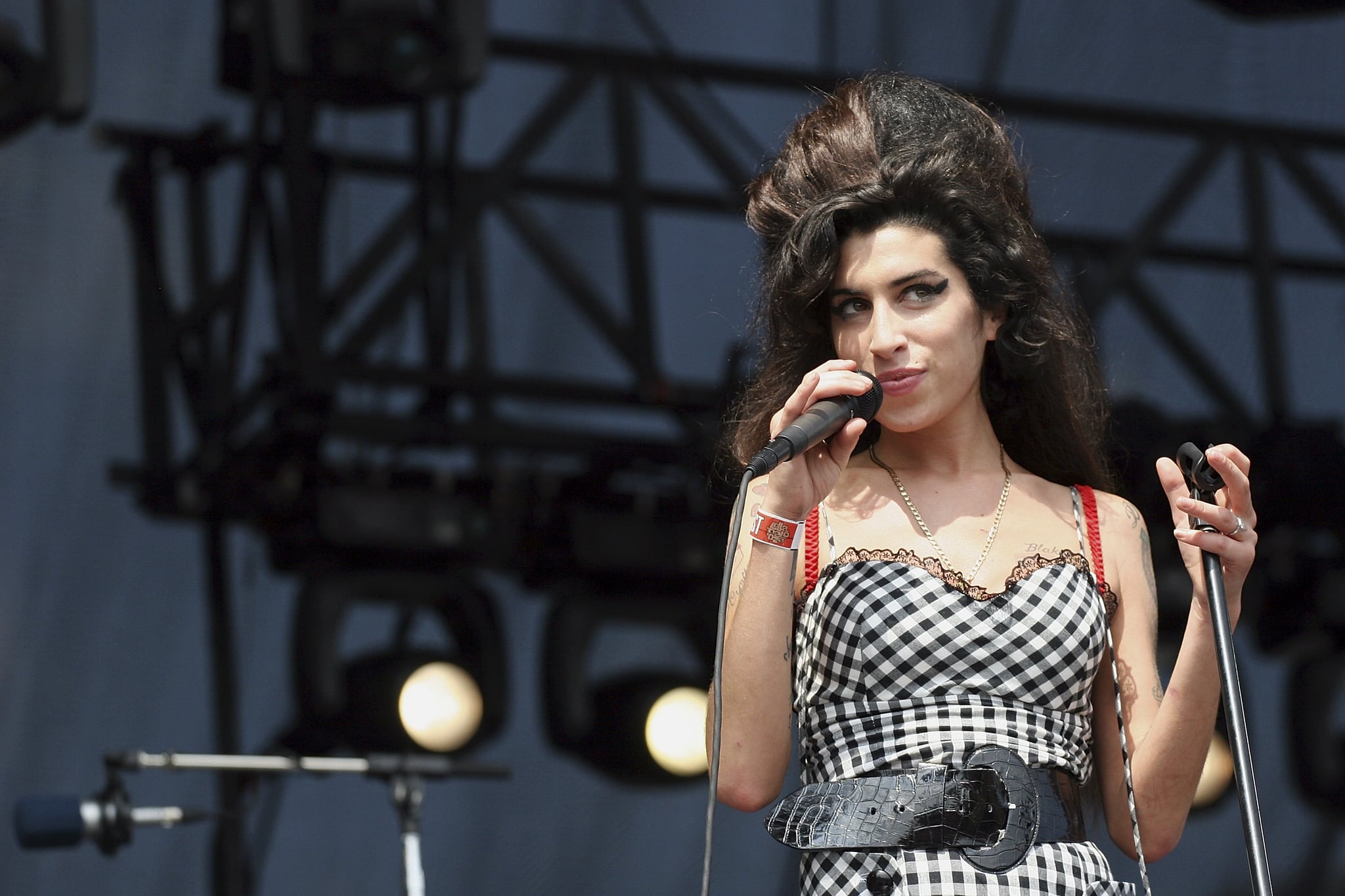 The Amy Winehouse biopic is officially on its way. According to Deadline, "Fifty Shades of Grey" director Sam Taylor-Johnson is set to direct "Back to Black," which will cover Winehouse's life as a jazz singer in North London, her Grammy-winning career, and some of her most iconic music, leading up to her untimely death in 2011. Studiocanal is said to be producing the project, alongside Alison Owen, Debra Hayward, and Tracey Seaward, and the script is reportedly already written, thanks to Matt Greenhalgh.
Although many studios have tried to shed light on Winehouse's life after her death at the age of 27, the only film that ever gained any real traction was A24's "Amy," which won an Oscar for best documentary. Taylor-Johnson's biopic will be the first feature film to tackle the English singer-songwriter's journey, tactfully depict her struggles, and show the spirit that made the world fall in love with her in the first place. Consequently, Deadline predicts that casting for the role of Winehouse should kick into full gear within the next couple of weeks, with Taylor-Johnson already rumored to be looking for a relatively unknown actress to take on the titular role.
The "Back to Black" biopic has also received full support from the Winehouse estate, with proceeds from the film going to the Amy Winehouse Foundation to help young people suffering from addiction. Winehouse's father, Mitch, has said their family was approached about producing a biopic like this numerous times in the past but felt "the time was not right" up until this point.
"We now feel able to celebrate Amy's extraordinary life and talent," he said in a statement. "And we know through the Amy Winehouse Foundation that the true story of her illness can help so many others who might be experiencing similar issues." As filming begins, we look forward to seeing how Taylor-Johnson portrays an artist who was not only misunderstood but also misrepresented for so many years. There's a lot of pressure to get "Back to Black" right, but Taylor-Johnson seems up for the challenge, especially since Winehouse was reportedly a close friend of hers. "This is a dream movie to helm," she wrote on her Instagram in reference to the news. "I'm ready, let's go."
— Additional reporting by Chandler Plante