Amy Winehouse Biopic Details
An Amy Winehouse Biopic Is Officially in the Works — Here's What We Know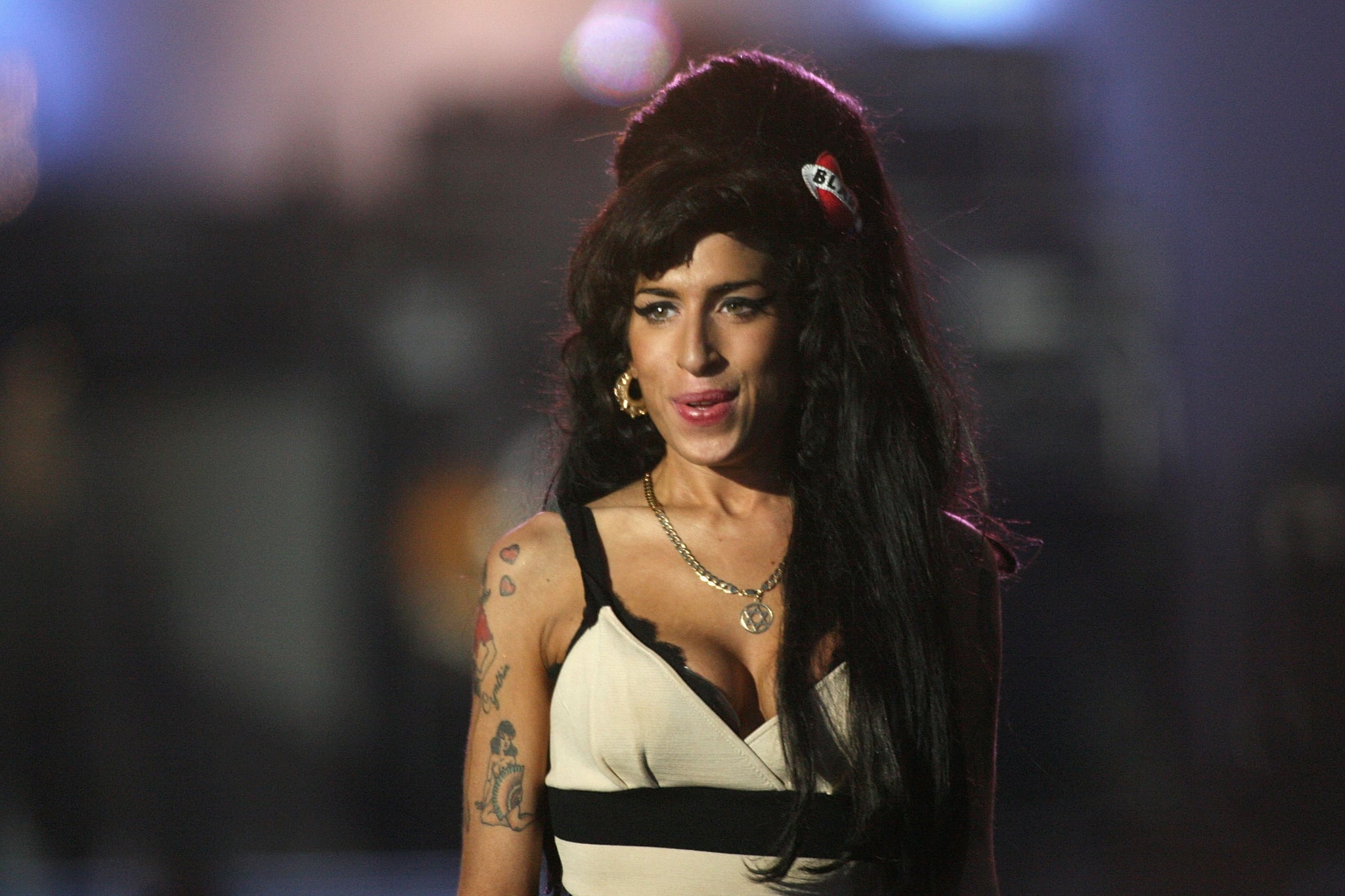 Rumors of an Amy Winehouse biopic have swirled for years, with one even going so far as to cast Noomi Rapace as the late singer. None of the prospective projects has ever managed to get off the ground following her 2011 death, though, until now — according to The Guardian, the "Back to Black" singer's family has officially signed a deal for her life story to be adapted for the screen.
Monumental Pictures' Alison Owen — aka mother to singer Lily Allen and Game of Thrones alum Alfie Allen — is teaming up with Debra Hayward to produce the film, while Kinky Boots writer Geoff Deane is set to adapt the major moments in Winehouse's life. Winehouse's family is also on board to act as executive producers, with proceeds from the film going to the Amy Winehouse Foundation to help young people suffering from addiction. Winehouse's father, Mitch, said their family has been approached about biopics numerously in the past but felt "the time was not right."
"We now feel able to celebrate Amy's extraordinary life and talent," he said in a statement. "And we know through the Amy Winehouse Foundation that the true story of her illness can help so many others who might be experiencing similar issues."
Shooting is expected to begin in 2019, so we imagine a casting announcement will be made within the next few months. But if you're hoping A Star Is Born's Lady Gaga will take on the role, we suggest adjusting your expectations — Mitch said Gaga isn't in the running for the part, and they're instead searching for an "unknown, young, English — London, cockney," who can relate to his daughter's background a bit more. "What we want is somebody to portray Amy in the way that she was," he reportedly told The Sun. "The funny, brilliant, charming, and horrible person that she was."