Ariana Grande's Response to "7 Rings" Backlash
Ariana Grande Responds to "7 Rings" Backlash: "It's Never My Intention to Offend Anybody"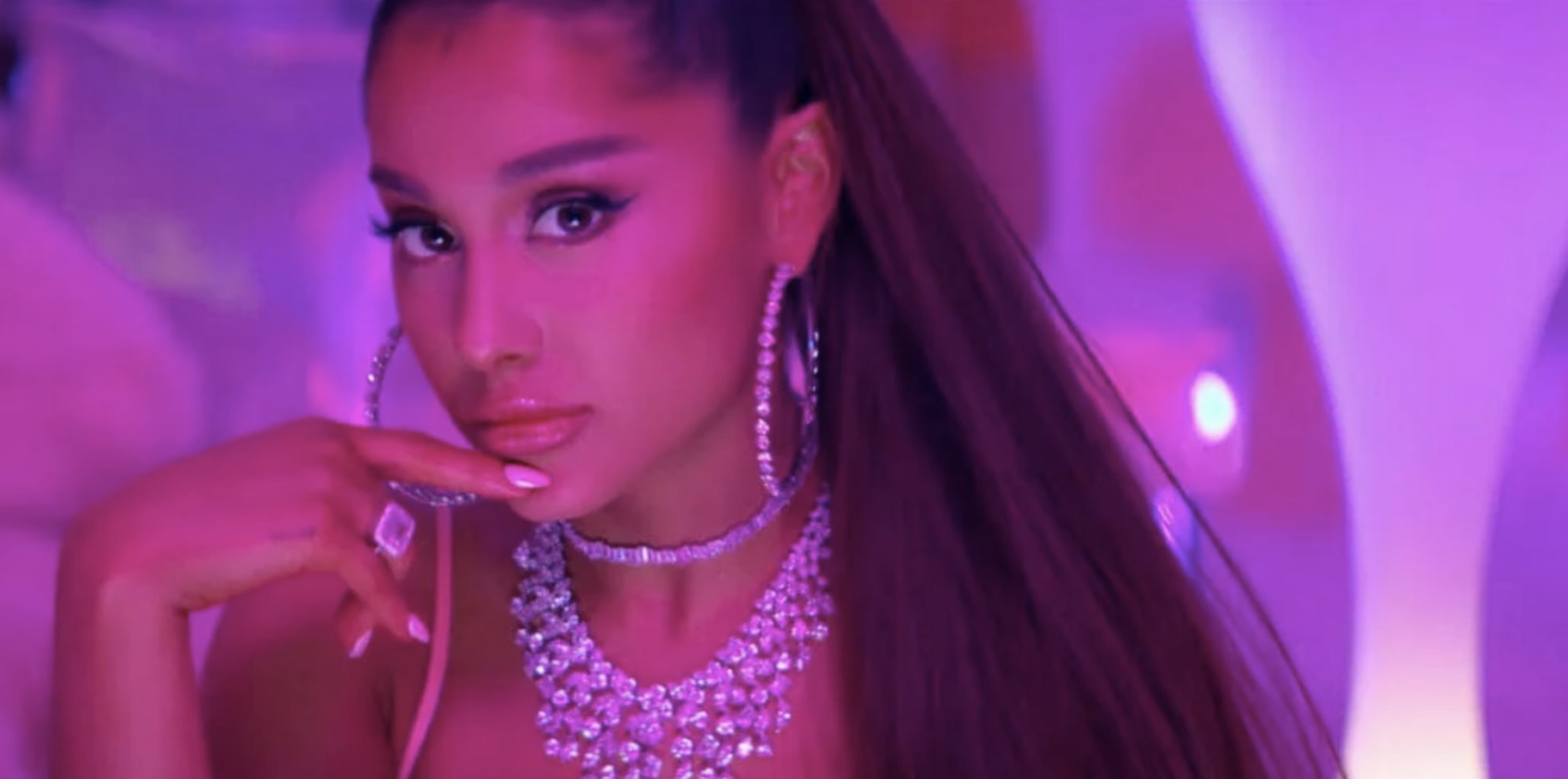 Ariana Grande's latest single, "7 Rings," was poised to be 2019's first big hit. But after the pink trap-inspired music video hit YouTube, it didn't take long for fans and critics alike to realize that the melody sounded a little too familiar for comfort, and that the song contains some questionable lyrics. Needless to say, the backlash was swift. Now Grande has responded to it all in the comments section of a photo on the Shade Room's Instagram account, where a meaningful critique of her lyrics was going on between users.
To give you some context, the single, which was released on Jan. 18, was first criticized by rapper Princess Nokia (real name Destiny Frasqueri) in a now-deleted tweet for its similarities to a song she released on her 1992 mixtape called "Mine." The musician, 26, zeroed in on the verse where Grande sings, "Make big deposits, my gloss is poppin' / You like my hair? Gee, thanks, just bought it / I see it, I like it, I want it, I got it (Yeah)."
"Does that sound familiar to you?" Princess Nokia said in a video. "'Cause that sound really familiar to me. Oh, my God! Ain't that the lil' song I made about brown women and their hair? Hmm . . . sounds about white."
Grande initially responded to Princess Nokia with a now-deleted Instagram story. She included a screenshot from writer Aminatou Sow's IG story, which read "You like my hair? Gee, thanks, just bought it!!!! White women talking about their weaves is how we're gonna solve racism." Grande interpreted Sow's message as support for the song, but fans thought otherwise. The misunderstanding was seen as sarcastic on Grande's part by fans, who suggested the singer was missing the point of why Princess Nokia saw the song as problematic to begin with.
"It takes a white person to make weave 'cool' or 'positive,'" one wrote under a video of Grande's story on The Shade Room's Instagram on Sunday. "And her statement just trivialized how complex racism is. White ppl always think taking things from our culture and trying to make it hip and trendy and 'theirs' is going to 'solve racism.'"
Grande decided to respond to the user herself to clear the air. "Hi hi," she wrote. "I think her intention was to be like . . . yay a white person disassociating the negative stariotype [sic] that is paired with the word 'weave' . . . however i'm so sorry if my response was out of pocket or if it came across the wrong way. thanks for opening the conversation and like . . . to everyone for talking to me about it. it's never my intention to offend anybody."
Princess Nokia's "Mine" isn't the only song that "7 Rings" has reminded fans of, either. Soulja Boy has since accused Grande of ripping off his 2010 song "Pretty Boy Swag," and Atlanta MC 2 Chainz noted that her video bears a striking resemblance to his own video for "Door Swangin'" (both feature bright pink trap houses).
Listen to "7 Rings" below to see if you can hear the similarities.