Arrow Season 5 Information
6 Things You Need to Hear About Arrow Season 5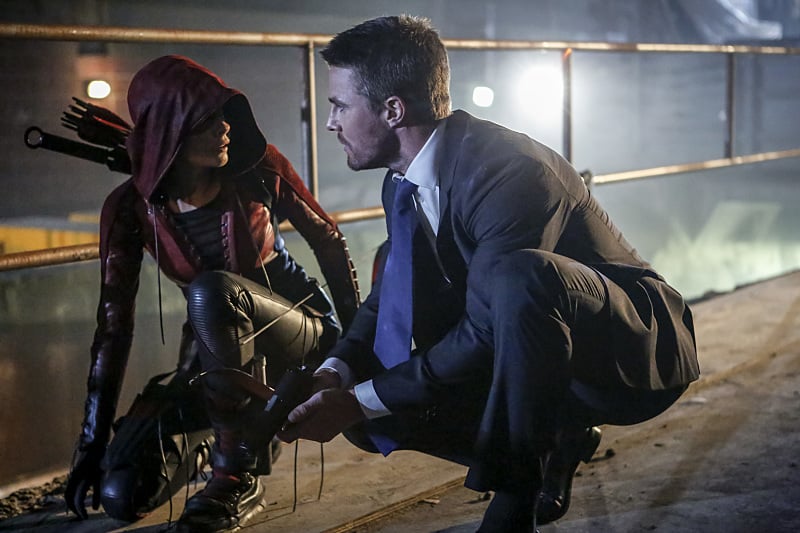 It's been far too long since we've seen Olicity. This time last year we were gearing up to see them at their absolute happiest, and now we're, well, not. Then again, there are other aspects of Arrow that matter — right? Season five arrives this week, which means it's time to go over all the details we have, starting with . . .
1. The Premiere Date
Season five kicks off on Wednesday, Oct. 5, at 8 p.m. on The CW.
2. The Trailer
The first footage debuted at Comic-Con, and it's a pretty extended look at what to expect from the season.
3. New Vigilantes Are Coming
As you can see in the trailer, not only is Curtis looking to harness his inner superhero, but several newbies are also coming under Oliver's tutelage. We get to meet Rene Ramirez aka Wild Dog (Rick Gonzalez) and Adrian Chase aka Vigilante (Josh Segarra) on the season premiere, "Legacy." Meanwhile, we already met Evelyn Sharp aka Artemis (Madison McLaughlin) on season four when she impersonated Black Canary.
4. Felicity Is Venturing Into "New Territory"
While Felicity will at first be dealing with the aftermath of the destruction in the season four finale, executive production Marc Guggenheim told Entertainment Weekly that she'll be moving on soon enough. "We're positioning her to do something in the second half of the year that is really, really key, and that isn't about her relationship with Oliver or even necessarily her father or her mother," he said. "It's really new territory for her, and we've very excited about it. Some big things are going to happen with Felicity."
5. There Will Be More Than 1 Villain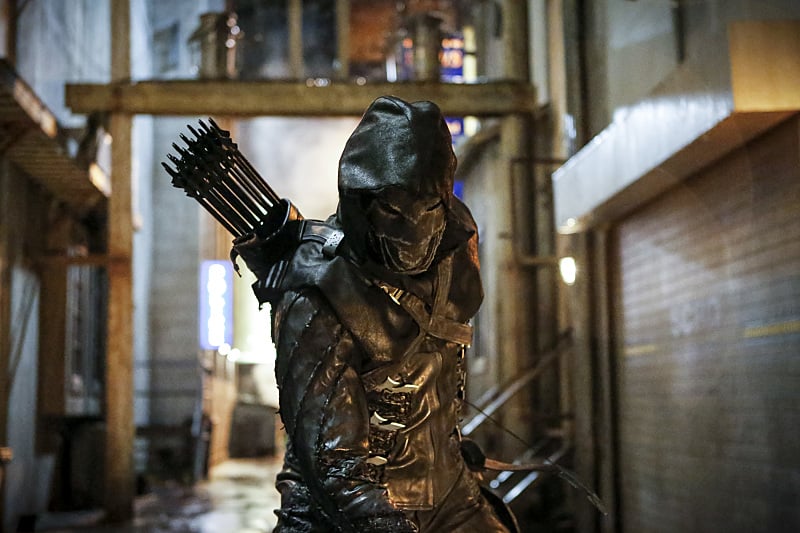 Now that Damien Darhk is history, the Green Arrow will need to find a new arch nemesis. Unfortunately, he won't have to look far; Oliver and co. will be battling Prometheus (shown here) and notorious gangster Tobias Church.
6. Thea Is Moving Into Politics
The trailer hints that Thea is transitioning out of working on the front lines, and Guggenheim confirmed her career shift to EW: "What we've done is we made her Oliver's chief of staff. Perhaps, to her own surprise, she's actually really, really good at it. All the skills that she learned by watching her mother for all those years, as well as running Verdant, she's found very transferrable to City Hall, and in many ways, she's a much better chief of staff than Oliver is a mayor."