Will There Be an Atomic Blonde 2?
It's Official: Charlize Theron Will Kick More Ass and Chug More Stoli in Atomic Blonde 2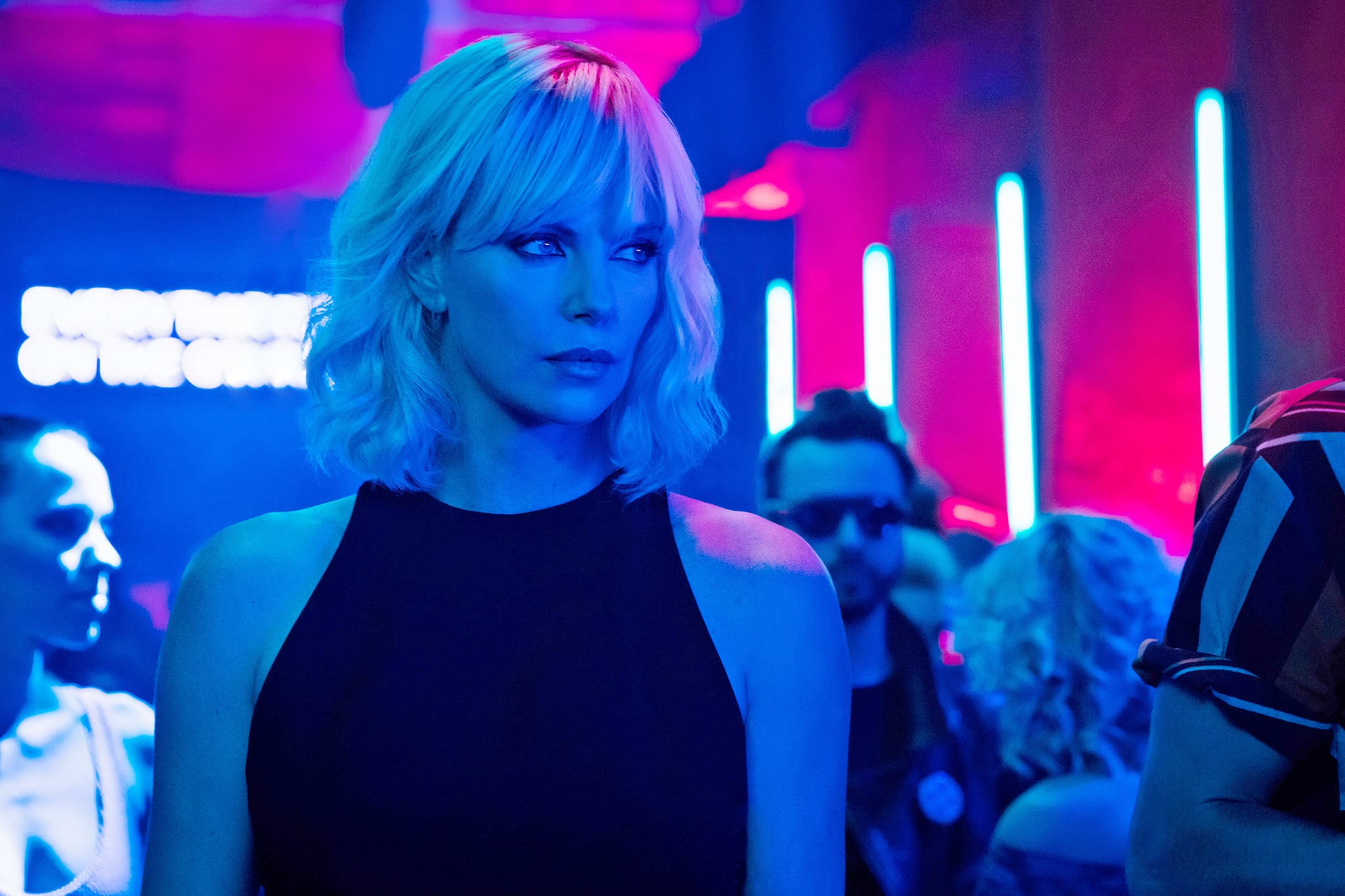 In the mood for a celebratory swig of Stoli on ice? How about a quick fight to the death set to George Michael's "Father Figure"? I hope so, because there's no other way to appropriately react to the news that more Atomic Blonde is in the works.
During Charlize Theron's recent appearance at the San Francisco Film Festival, where the 42-year-old Tully actress was being honored with a special tribute, she confirmed rumors that a sequel to the 2017 action thriller is headed our way. "We're working on it," she told Indiewire's Anne Thompson, who led their conversation at San Francisco's Castro Theater on April 8. Theron also discussed how brutal filming Atomic Blonde's elaborate, violent action sequences was for her, which she prepared for with dance training.
"I have the muscle memory, but I hadn't done anything like that for many years," she said. "The strength level was starting from scratch. I do have the discipline, dance teaches you that. I don't like people telling me there's something that I can't do. I thrive in that environment."
Theron plays British spy Lorraine Broughton in the film, which hit theaters last Summer and sees her trying to solve a convoluted mystery in '80s-era Berlin alongside James McAvoy, Eddie Marsan, and John Goodman (emphasis on "convoluted" — you're not the only one who's still trying to unravel who double-crosses who). What the David Leitch-directed film lacks in clarity it makes up for in gritty, realistic action sequences that would make James Bond wince. Theron unquestionably shines as the tough-as-nails Lorraine, and ensures each punch she takes to the face (too many to count, honestly) seems believable.
As for what the sequel will be about, any specific details are still being kept under wraps. During Theron's latest appearance on Watch What Happens Live, all she'd let slip was that it's "in development." Perhaps we'll see Lorraine enter the '90s and start kicking ass in a different European city? I think we all deserve to see some espionage set to "Smells Like Teen Spirit."