Source: POPSUGAR Photography / Tegan Butler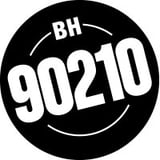 We've partnered with FOX to give you the inside scoop on BH90210, the new limited series starring the original cast from Beverly Hills, 90210. Catch new episodes of the limited series on FOX on Wednesdays at 9 p.m. ET/8 p.m. CT.
When a real-life Peach Pit popped up in Los Angeles last weekend, it seemed like everyone stopped by to grab a burger and fries — even a few members of the BH90210 cast. After all, what better way to celebrate the launch of the brand-new limited series?
BH90210 picks up 20 years after the end of Beverly Hills, 90210, and features the original cast playing heightened, fictionalized versions of themselves as they prepare for a Beverly Hills, 90210 reunion. Ahead, catch a glimpse of all the celebrity appearances at the Peach Pit, and get excited to watch BH90210 Wednesdays on FOX at 9 p.m. ET/8 p.m. CT.