The Bachelor Chris Soules Interview at Women Tell All
Chris Soules Tells Us Which Goodbye Was the Toughest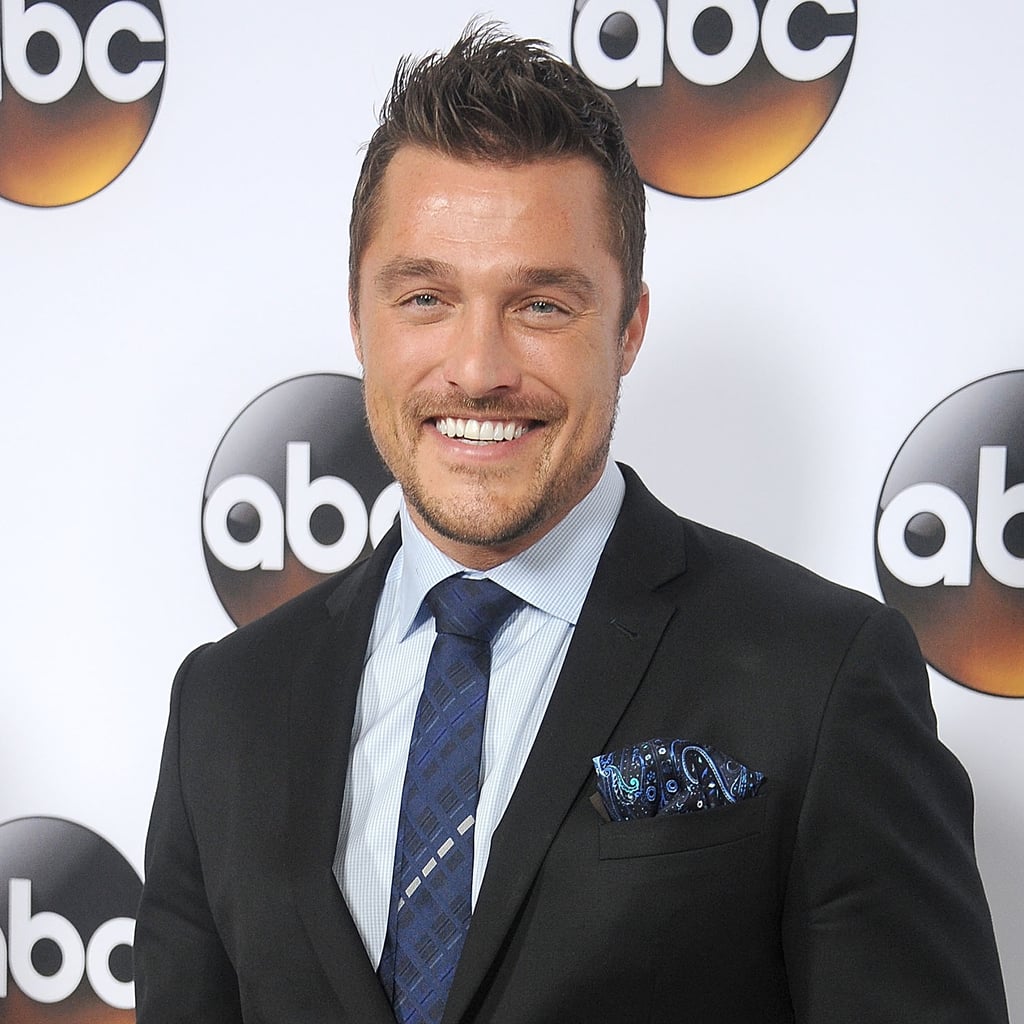 No one wants to be interrogated by a room full of your exes, on national TV, no less, so we really felt for Chris Soules as he faced the brokenhearted, angry, and high-strung contestants from his season on The Bachelor at The Bachelor: Women Tell All, which aired on Monday night. I spoke with Chris immediately following his televised inquisition, and he told me he has a "whole new level of respect for Andi" now that he's stepped in her shoes as the star of the reality TV dating show. Find out who was the hardest goodbye, who he'd pick for The Bachelorette, and more in our interview with him below.
POPSUGAR: How did you feel watching the show? Did it change your feelings about any of the women?
Chris Soules: I know what I experienced, and that's all I know. You know, watching it over again, you learn different things about the girls that maybe was enlightening to a certain extent, but I really feel like all the decisions I made were made because the relationship was or wasn't there. I don't think watching the show back has really changed the way I feel about the decisions I made. I didn't know that a lot of those things were going on, but in some cases it confirmed the decisions I made and in some cases I wished I would have made the decision a little earlier. But all in all, I'm glad with the final outcome, and that's really what I'm focusing on right now.
PS: Which goodbye was the toughest?
CS: I mean, between Kaitlyn and Jade, those two were pretty tough. I had really strong feelings with both of them, particularly Kaitlyn. That was tough because I really could see her fitting into my world. It was as hard to watch as it was. Watching it back, you're kind of like, "OK, I know what I felt; it'll be interesting to see how it looks on TV and what it actually feels like in a televised format."
PS: Have you been watching the show with anyone? Friends or family?
CS: No, I think I'm done watching with anyone but myself at this point because they get pretty tough from this point forward. I did have the opportunity to watch the Bali episode with my sisters because they were in town for The Ellen Show. They know the outcome and what the final result is. You kind of watch it from a different perspective now, when you know what has actually happened. They kind of get what I went through, and they're starting to get how hard it was for me.
PS: My friends are convinced you're going to pull a switcheroo at the end and tell the final woman you actually live in a big city. Is that true?
CS: [Laughs, to someone in the room.] Jessica, can you help confirm that I live in the middle of nowhere? I live there full time. I live in the nicest bachelor pad, and it's a nice home that I was fortunate to be able to buy. It's right in the middle of our farming operation, and it's so important to me. It's my family farming operation, so it goes way deeper than just Arlington; it's about being a part of my family's business and a business that, to a certain extent, is my own or will be my own someday. It will be passed on to me, and I've created my own business aside from the family business. And it's a great place, aside from being far away from anything that's cultural . . . or restaurants you want to go to. But you get used to driving when you live there. You guys sit in traffic for 45 minutes. I actually drive for 45 minutes, so what's the difference?
PS: Did being The Bachelor make you feel differently about your season with Andi?
CS: I have a whole new level of respect for Andi. She made all that look really easy. She handled all the relationships with a lot of class and putting yourself in that position is pretty hard to even imagine. I thought I knew a lot and had it figured out going into it. But you get in the position where there are 10 or 12 women that really, really care about you, that are kind of on the verge of falling in love with you, and you're starting to have some of those feelings with a handful of them, but you're kind of managing their emotions. You have a lot of responsibility and doing that is tough, so I have a whole new level of respect for Andi, and I'm looking forward to catching up with her and laughing about how hard it is and the certain things you go through throughout the whole process.
PS: What would fans be surprised to learn about the women?
CS: One of them is a man. No, none of them are men; I'm just joking. No, there's really nothing. These girls are incredible, and I'm a lucky unlucky man to be in the position I am because I've got a really tough decision to make. But to my knowledge, there are no surprises. For me, it's trying to figure out which one is my soul mate or which one am I meant to be with and which one could it work with. Which one can I see in my life and which one of them can see themselves in my life, you know?
PS: Who is your pick for the next Bachelorette?
CS: There's a lot of great options, but my personal opinion at this point would be Kaitlyn. She would be fun to watch. She's got a great personality. She's beautiful, but she's ready to be married and ready to be sincere about that and she deserves it. I mean, they all deserve it, but I think she would be a fun woman to watch be on the journey, and she could be in the position to be the Bachelorette and do it with the type of respect that that position requires.