Barack Obama Netflix Deal
OMG — Barack and Michelle Obama Just Inked a Major Deal With Netflix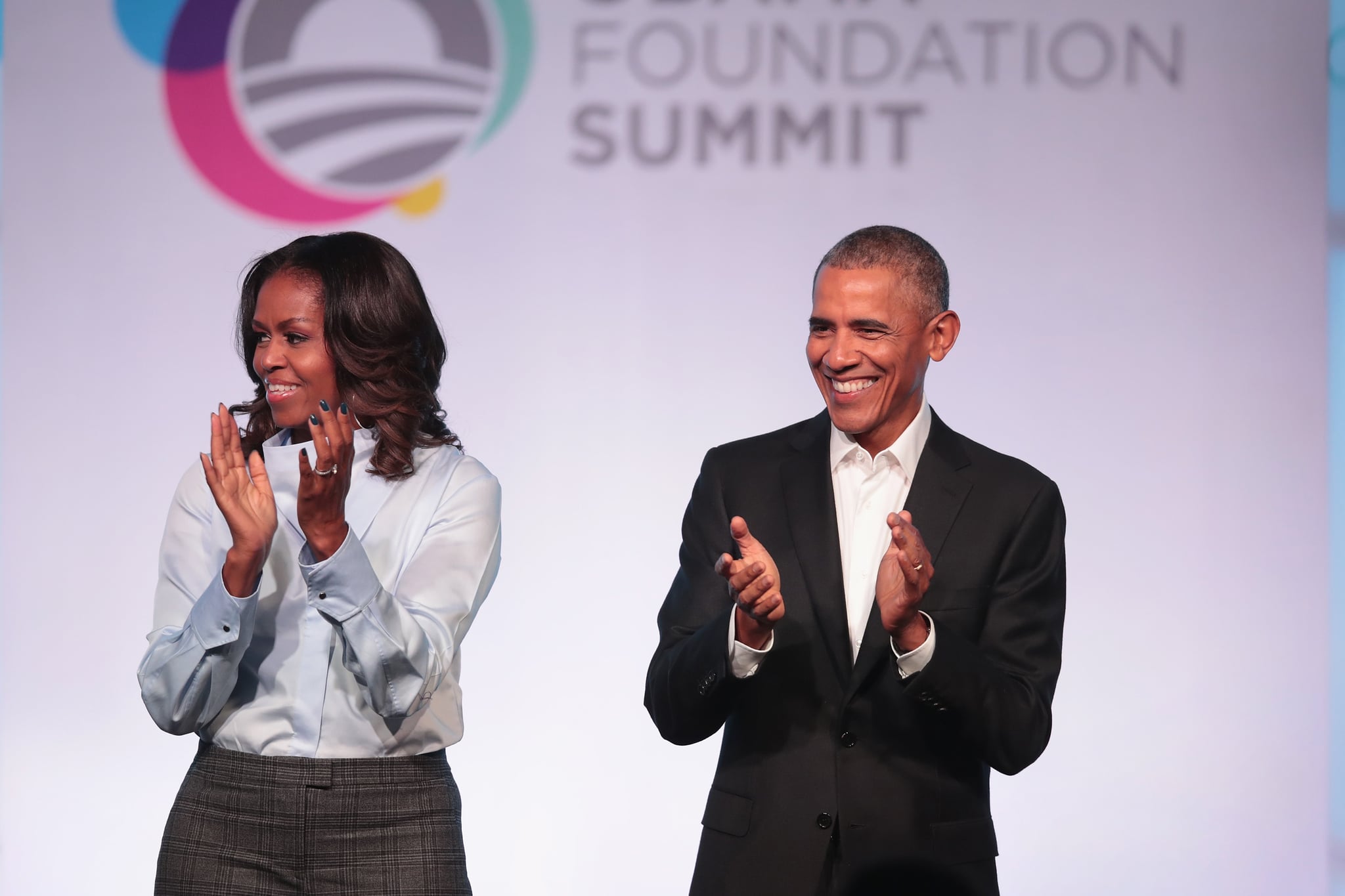 If you're still trying to wade through the dense second season of 13 Reasons Why on Netflix, we've got something of a palate cleanser: former US president Barack Obama and former first lady Michelle Obama are officially going to be making series for the streaming giant. Are we blessed or what?
Back in March, it was announced that the Obamas were in the late stages of talks to produce a collection of original series for Netflix, although the deal still wasn't final. Obviously, this would be the first time a president signed on for something like this, since most post-White House politicians opt to pen memoirs (to be fair, Barack and Michelle have also negotiated a jaw-dropping $65 million book deal with Penguin Random House). It seems both Barack and Michelle are interested in bringing unscripted inspirational stories to the global streamer, which would line up with their fierce dedication to philanthropy and activism.
On May 21, the couple sealed the deal by signing a multi-year agreement to produce with Netflix, which will include a diverse mix of content like both scripted and unscripted series, documentaries, and films under their Higher Ground Productions banner.
"One of the simple joys of our time in public service was getting to meet so many fascinating people from all walks of life, and to help them share their experiences with a wider audience," President Obama said in a statement. "That's why Michelle and I are so excited to partner with Netflix — we hope to cultivate and curate the talented, inspiring, creative voices who are able to promote greater empathy and understanding between peoples, and help them share their stories with the entire world."
This won't be the family's first time interacting with Netflix, either. Barack recently sat down with David Letterman as the first guest on the talk show host's new series, My Next Guest Needs No Introduction. Although the specifics behind how much Netflix is going to drop in exchange for the brilliance of the Obamas' minds behind its programming are still under wraps, we can only assume it's somewhere in the ballpark of Ryan Murphy's rumored $300 million agreement. At least, it better be.
Image Source: Getty / Scott Olson