Bette Midler Wants a Hocus Pocus Sequel
Even More Good News About a Hocus Pocus Sequel!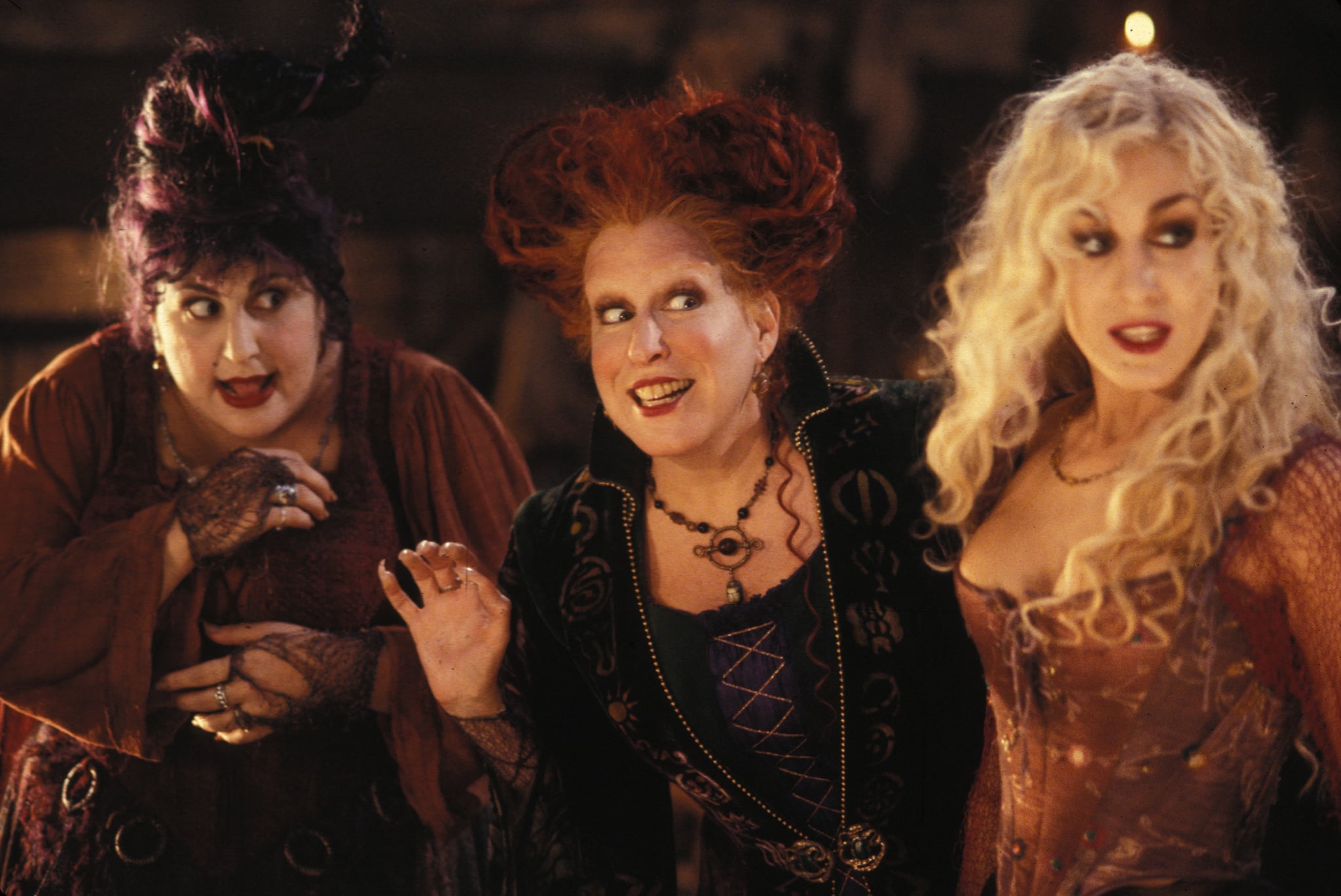 Are you sitting down? Bette Midler just did a Q&A session with Reddit and divulged some great information about 1993's Hocus Pocus and the possibility of a sequel. "Inundate the Disney company," she said. "Because I have canvassed the girls and they are willing to do it, but we have no say in it, so if you want [another] Hocus Pocus, ask the Walt Disney company . . . Sistahs!" Well, every '90s kid just lost it. Sarah Jessica Parker and Kathy Najimy are both down to come back? Yes! Parker responded to a tweet about the news, confirming, "Yep I'm in." Meanwhile, Najimy tweeted, "Hocus people, Bette says it best. Listen to your elders!" This is excellent news! Someone start typing up a petition immediately. In case you don't want to filter through Midler's long Reddit chat, here's what else she said:
On Hocus Pocus's massive success after the box office: "Shocked. I'm totally shocked. All of us are just stunned. Kathy, Sarah Jessica and I have talked about it. We are totally thrilled to death. Because when it came out, it laid a tiny little bit of an egg, so we didn't expect much. And now look at it! October is Hocus Pocus month!"
On playing Winnie in Hocus Pocus: "You know . . . I think I should watch it again. I had no idea it had such a powerful effect! We had a lot of fun making it, and the stories are legendary. I was very proud of Winnie, because that was the first — and really one of the only times — I disappeared in a movie. And the character stood on her own. And she just loves it! Hahahaha! Yes. The villains are the most fun to play."
On the possibility of a sequel to The First Wives Club: "It's so funny, they didn't want to make a sequel. It made over $100 million, and they couldn't be bothered."
On the one souvenir she kept from the set of Hocus Pocus: "I kept the teeth."