Bo Peep and Woody in Toy Story 4 Scene Video
Badass Bo Peep Teams Up With Woody on a Rescue Misson in This Toy Story 4 Clip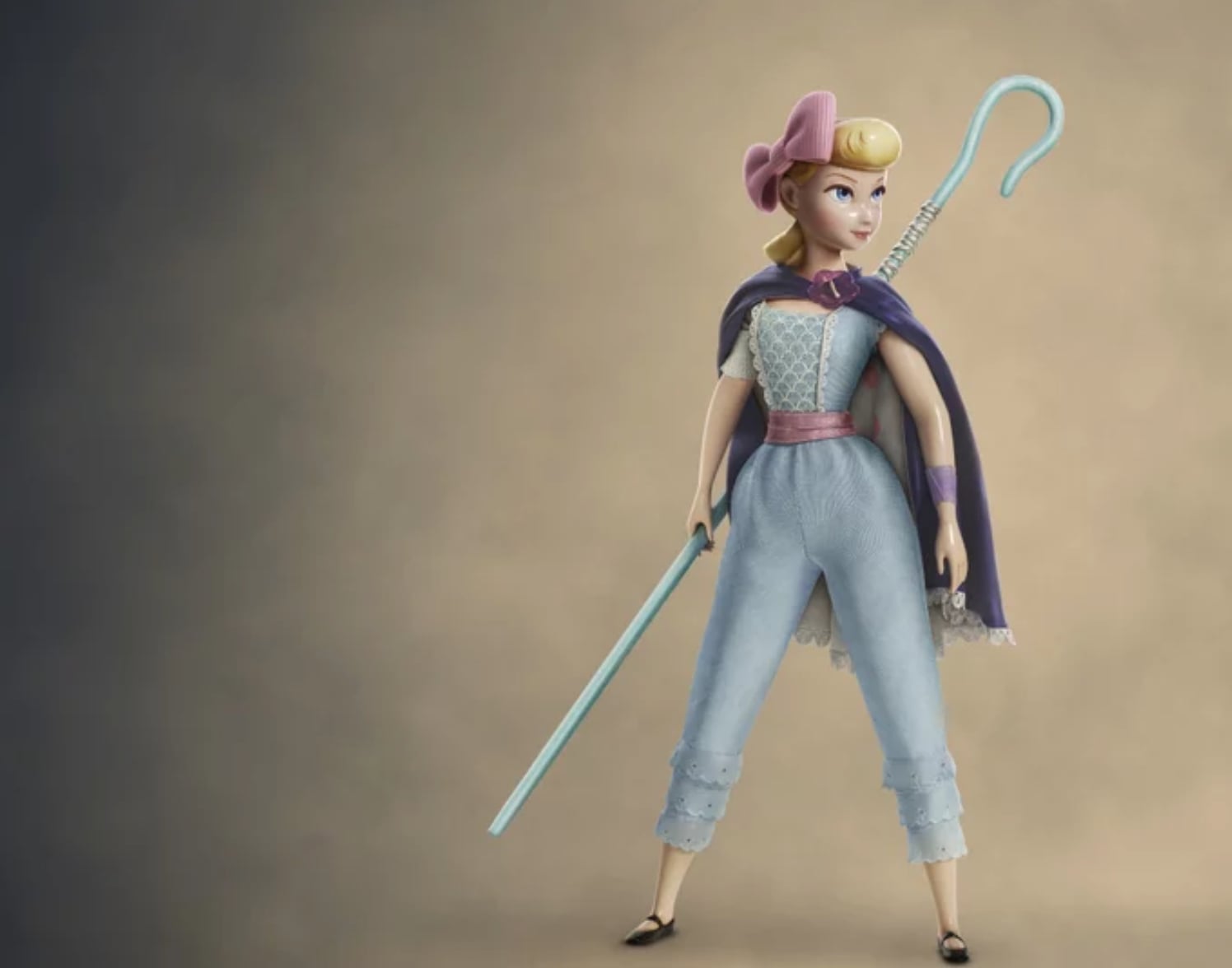 Are you ready for a whole new Little Bo Peep, Toy Story fans? Because she's taking control in the fourth film, and we personally can't wait to see her in action. Fortunately, we got a little taste of what she'll be like courtesy of Good Morning America on Friday.
A few weeks after Disney revealed her badass makeover (above), the voice of Bo Peep, Annie Potts, stopped by GMA to share a new clip from Toy Story 4 featuring her character. In it, we see Bo Peep and Woody teaming up with the rest of the toys — Buzz, Jessie, the Barbies, Slinky, and more — to try to get a bedroom window open so they can escape and rescue a toy stranded outside in a rain-filled gutter. It's a tense, exciting scene, but it also shows Bo in her flouncy dress and bonnet — so, what's the deal?
According to Potts, the scene is actually a flashback to before her character decided to ditch her frilly skirt for some practical pants and a pretty awesome cape. "Bo's got some 'tude now," Potts joked.


Although Bo appears in the previous films as the pretty, soft-spoken, and a little bit sarcastic toy who Woody has a big ol' crush on in Andy's bedroom, we're excited to see her break out of her casing for the fourth installment of the Disney Pixar franchise. According to a press release celebrating Potts's addition to the cast, the studio wrote that she and Woody haven't seen each other "in years," and that Bo has become "chipped and faded" over time.
"Bo's strength and sarcasm always belied her delicate porcelain exterior, and it turns out she's an adventure-seeking free spirit who feels right at home on the road. When she and Woody are reunited under unlikely circumstances, they realize they've grown worlds apart when it comes to life as a toy."
It will be interesting to see how she fits into Woody's new world, especially since Toy Story 4 was originally pitched as a romantic comedy featuring the two before evolving into a story that involves Tony Hale's new character, Forky.