Brie Larson's Cover of Miley Cyrus's "Slide Away"
Just When We Thought We Couldn't Love Miley's "Slide Away" More, Brie Larson Shared a Cover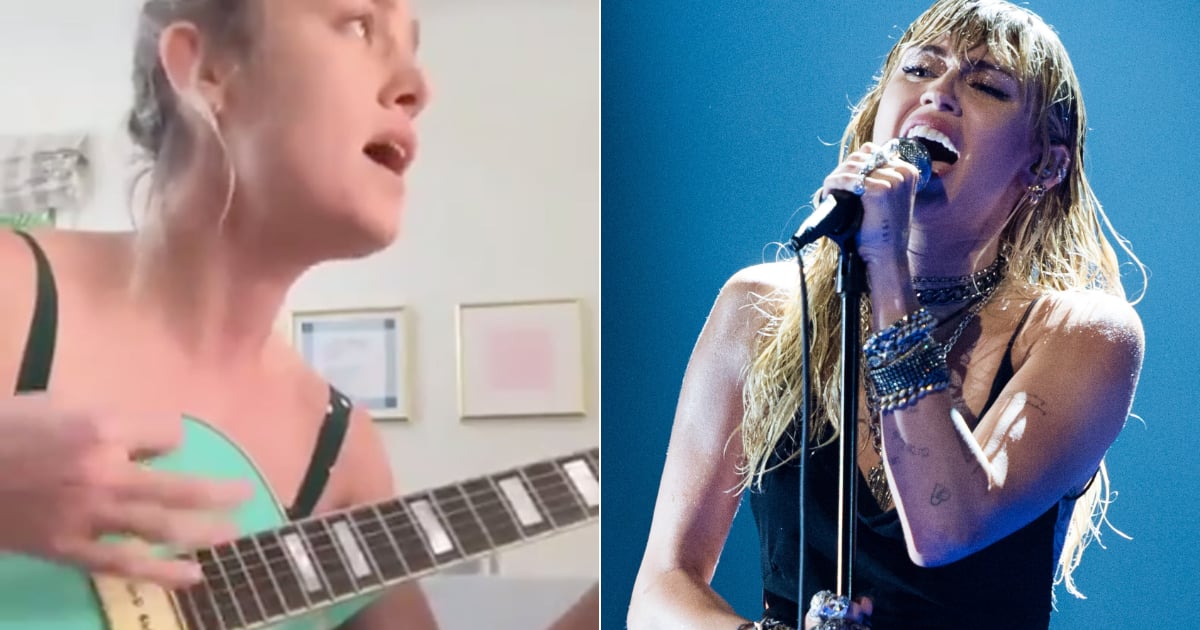 Image Source: Instagram user brielarson and Getty / VALERIE MACON
Oh, you thought you could get Miley Cyrus's "Slide Away" out of your head this week? Not on Brie Larson's watch. Following Cyrus's emotional performance at the MTV VMAs, Larson posted her own version of the breakup song on her Instagram Story, proving yet again that she's got pipes. Larson strummed an acoustic guitar for a stripped-down rendition, and her smooth voice is a contrast to Cyrus's raspy sound in the catchy song.
🎥 Brie Larson via Instagram stories pic.twitter.com/DbwKjyjKY0

— Brie Larson Archives (@brielarsoncom) August 27, 2019
Earlier this month, the Oscar-winning actress covered "God Is a Woman" by Ariana Grande, and honestly, now we're waiting on more impressive covers from her. She's actually been recording her own music since she was 11 when she learned how to play the guitar, and she even went on tour with Jesse McCartney in 2005. Way to be that talented, Captain Marvel!