Will There Be a Bright Sequel?
Everyone Is Returning For Netflix's Bright Sequel Except For 1 Major Player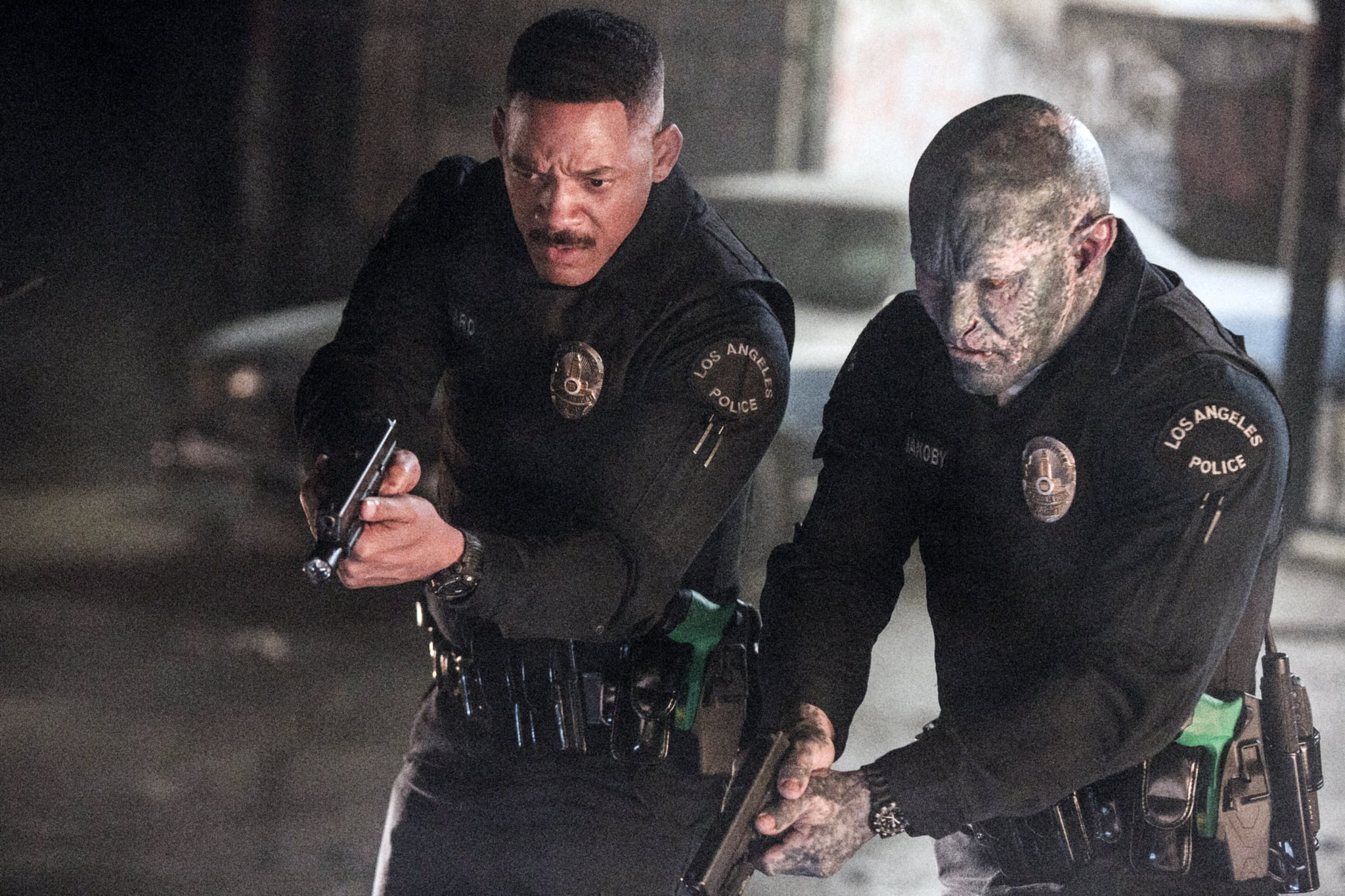 Netflix's Bright wasn't even out yet when the streaming giant decided to grant it a sequel, which was a surprising move for a number of reasons. Not only did Suicide Squad director David Ayer's gritty, supernatural action film — which cost a reported $90 million to make — get eviscerated by pretty much every critic following its release, but Netflix's move to build a movie franchise has never been done before.
The supernatural action film written by Max Landis takes place in an alternate version of LA where orcs, fairies, and elves live alongside humans. When a pair of mismatched cops team up — Daryl Ward (Will Smith), a human man, and Nick Jakoby (Joel Edgerton), an orc — the unlikely partners have to overcome their differences to keep one magic wand from getting into the hands of an evil elf (Noomi Rapace). Prime fantasy franchise material, right? Not so much. Reviews cited the film's shallow mythology and poorly executed racial allegory as its weak points, but that being said, Bright's Rotten Tomatoes score hints at a pretty sizable disparity between the critics' opinion and the audience's (26 percent vs. 89 percent).
Nevertheless, a Bright sequel is already underway with Smith, Ayer, and Edgerton fully on board. Landis, however, is out, with Ayer taking over both writing and directing duties. Netflix reportedly has an $8-billion budget and an 80-movie slate scheduled for 2018, making it clear that the streaming service is staking its claim in the movie industry. In fact, the Bright sequel will mark the first streaming franchise in history. At a UBS media conference in early December, it was revealed that the big-budget action film is just the tip of the iceberg for Netflix. The company's content boss, Ted Sarandos, said Bright will join four other large-scale properties that will arrive in 2018.
To celebrate the official confirmation of Bright 2, Netflix released a "leaked" orc audition tape. Check it out ahead!