Will Captain Marvel Be in Avengers Endgame?
The Crucial Role Captain Marvel Will Play in Avengers: Endgame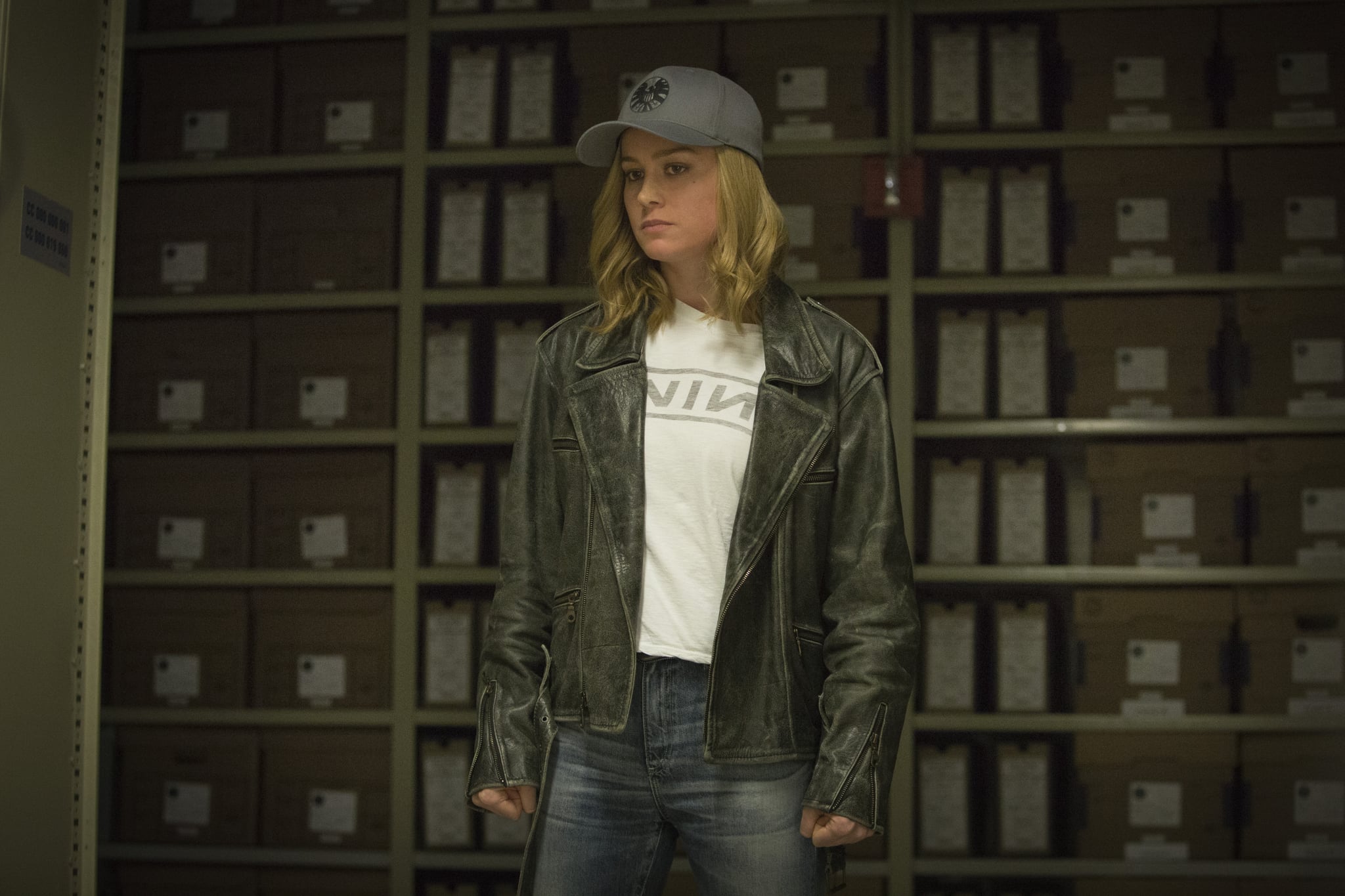 Now that we finally know the title of — and got our first glimpse at — the fourth Avengers film, we have so many questions about what to expect from Avengers: Endgame. After the devastating cliffhanger at the end of Infinity War, it seems like all hope is lost. But if you stayed for the end credits, you know that a new hero is on her way: Captain Marvel, aka Carol Danvers. Just before being dissolved by Thanos's snap, Nick Fury sends a distress call, and we caught a glimpse at Captain Marvel's logo on his device.
Before we get to Endgame, though, we'll have Captain Marvel, her standalone movie. Her movie is an origin story, set in 1995, so in the timeline of the MCU, it falls over a decade before the first Iron Man. The movie's connections to the current storyline, at least so far, are unknown.
According to IndieWire, that time jump might be crucial to Carol's position as the heroic calvary in Avengers: Endgame. "The focus now is on delivering Captain Marvel and then bringing Captain Marvel's story into the finale of everything we've started thus far," said Marvel president Kevin Feige. Carol's story, therefore, will somehow be a setup for the grand finale of Endgame.
Carol does appear, briefly, in the trailer for Endgame. The popular theory right now? That she, a space-force pilot and commander, will be crucial to rescuing Tony Stark from his seemingly fatal journey into outer space.
Marvel — and leading lady Brie Larson — have been pretty tight-lipped about the specifics, but given that her film is the last one before Endgame and that she was the last call for Nick Fury, it seems safe to say that Captain Marvel will help turn the tide at last when Avengers: Endgame arrives in theaters on April 26, 2019.