Chris O'Donnell Comments on Ben Affleck Playing Batman
What Does Former Robin Chris O'Donnell Think About Ben Affleck as Batman?
Chris O'Donnell had the distinction of playing Robin twice: once to Val Kilmer's Batman in 1995's Batman Forever and again to George Clooney's version of the Caped Crusader in 1997's Batman & Robin. So when he stopped by our LA offices recently, we had to ask what he thinks about the franchise's newest Dark Knight, Ben Affleck.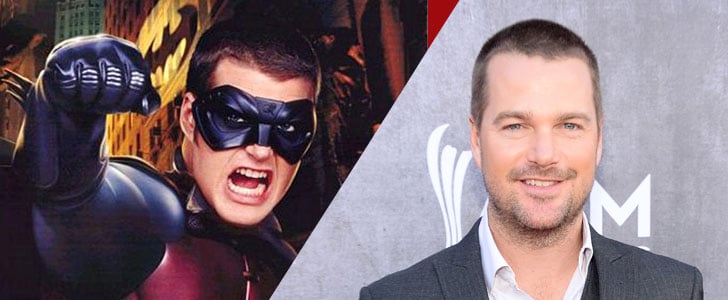 "I think he'll be great. I think it's an easy decision for Ben to do that. He's got nothing to lose — he's a made man, so to speak, in Hollywood. He directed Argo. He won an Academy Award. There's no downside," Chris told us. "And the fact of the matter is, having been through it myself, there is nothing that has a greater reach internationally than a film like Batman. Ben's a smart businessman. He knows that, and if you thought you couldn't expand his brand further, he will by virtue of Batman."
Chris also predicted that Ben's version of the superhero will offer something new. "I think it will be a completely different take on it. It's such a big part of American pop culture. I mean, I grew up playing with the Batmobile and watching the TV version with Adam West and Burt Ward. When I had my chance to do a couple films, it was amazing. I had so much fun with it."
Image Source: getty, Warner Bros.